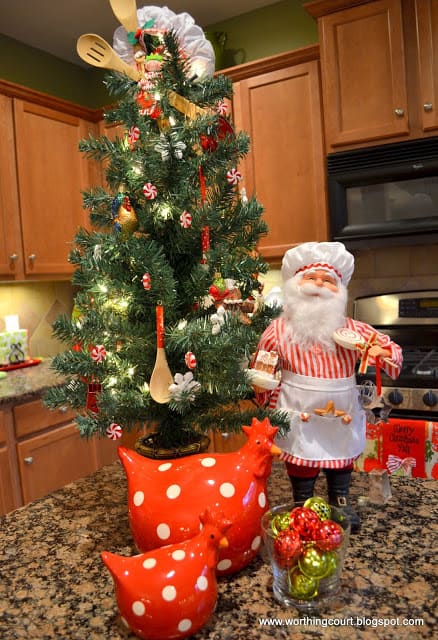 I've been wanting to add a little tree to the island in my kitchen for a long time.
This year I finally got around to it!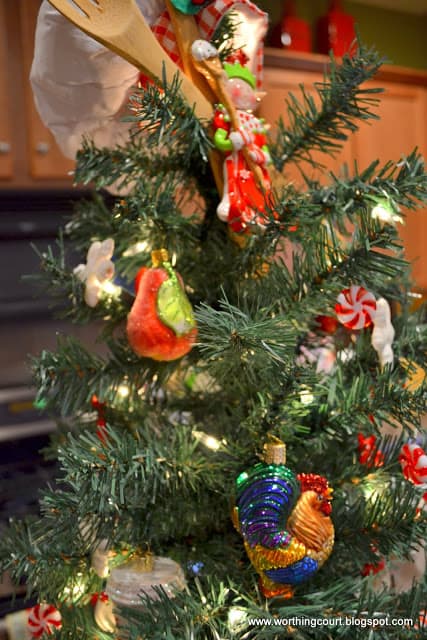 I wanted to fill it with all kinds of cute kitcheney ornaments.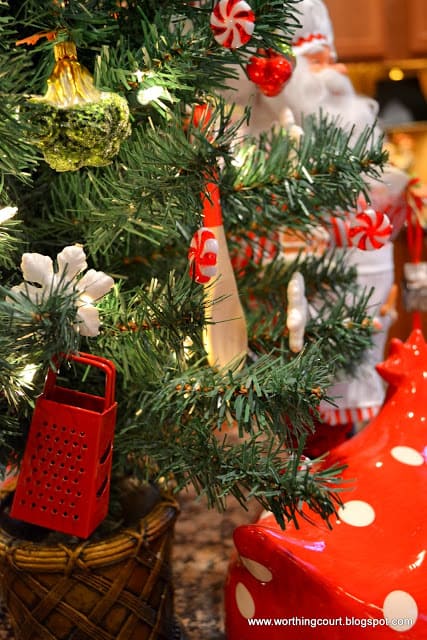 They were a lot harder to find than I thought they'd be, but I finally stumbled across a plethora of them at Sur la Table.
Turns out to be a collection that they add to every year!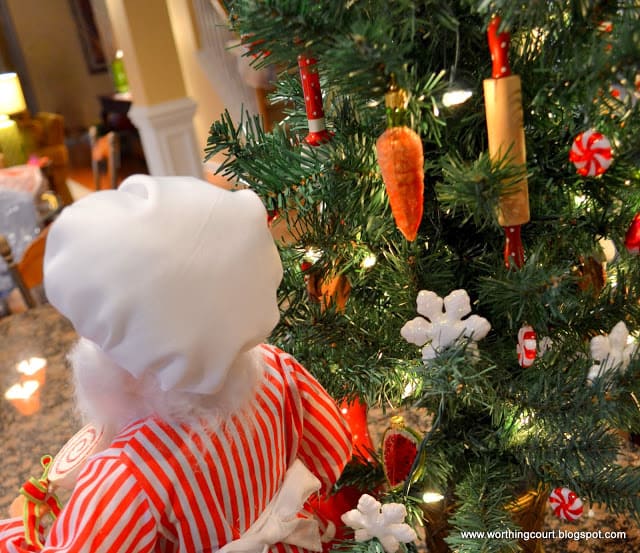 I wanted the tree to have a kitcheney topper too.
I made one with a little chef's hat that I found at Caryl's Christmas Shop, some wooden spoons and an elfy chef ornament.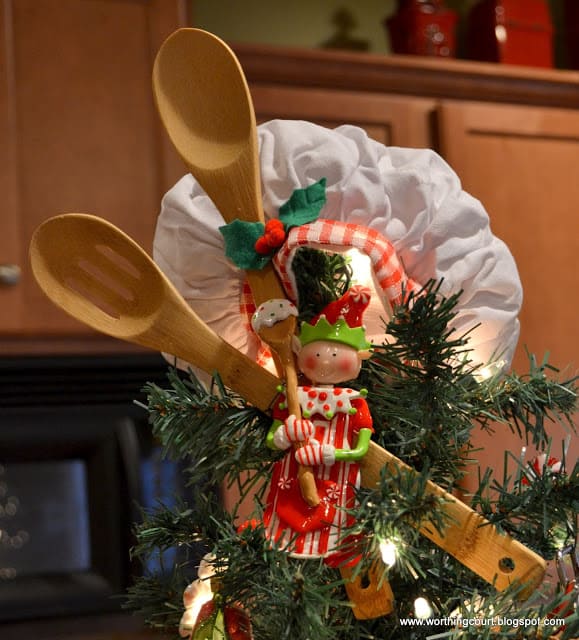 I looked and looked for just the right kitchen Santa and was so tickled when I found this one.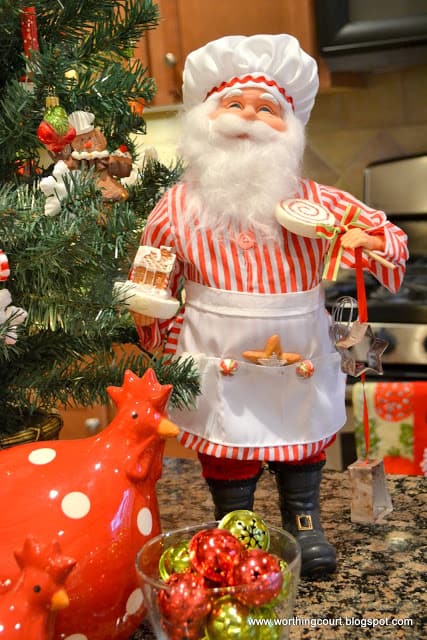 This corner of my kitchen gets changed seasonally.
Something that I haven't shown you is the basket that I found over the summer and filled with all kinds of stuff.  Love!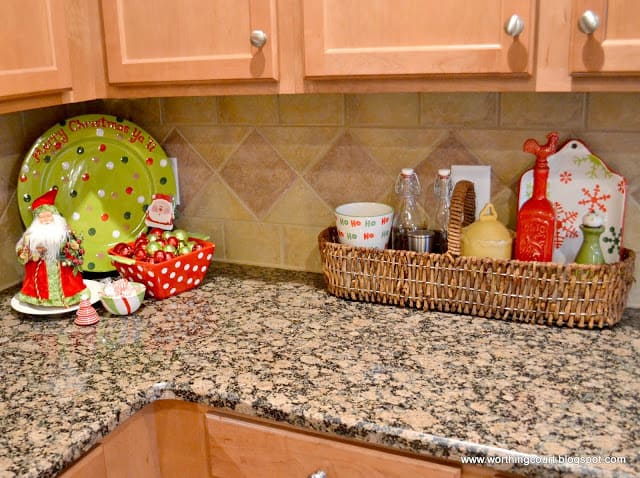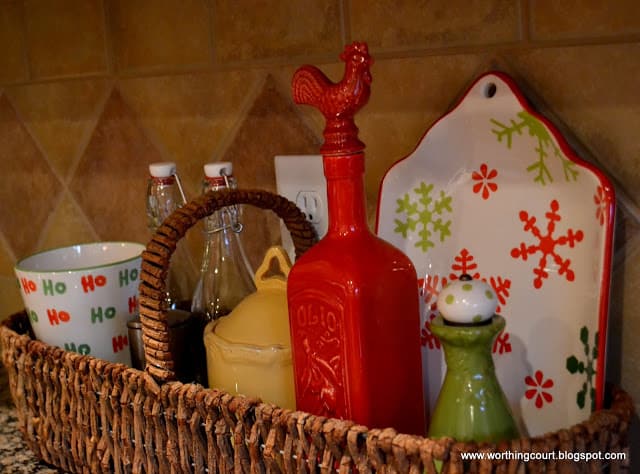 You may have seen some of my candy-striped dishes on the coffee table in my family room.  I love these dishes and used them in this little vignette too.
All of these colors work so well for Christmas in my kitchen because it opens onto the family room where the tree and the mantle are decorated using the same colors.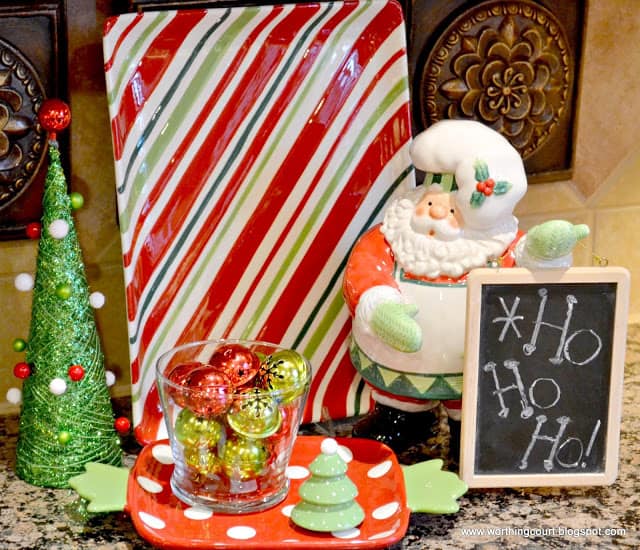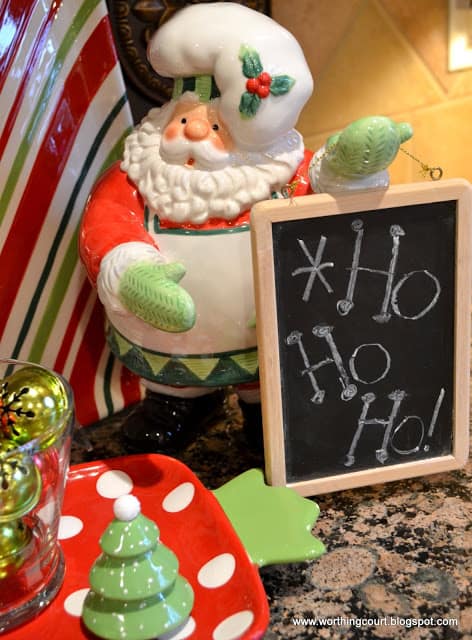 I never get lonely when I'm doing dishes, because I have this trio to keep me company.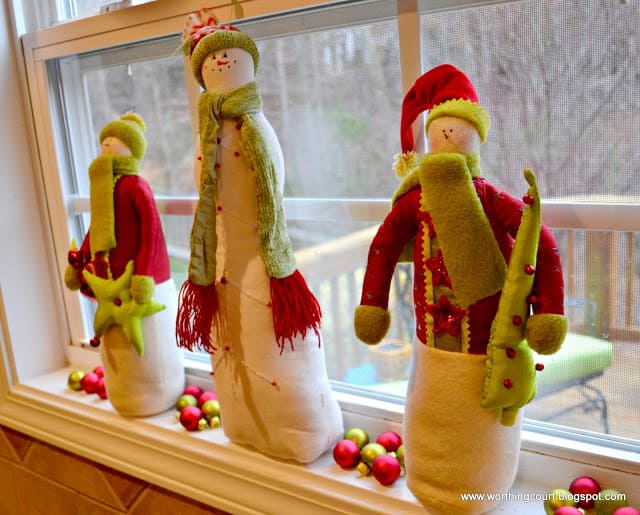 Last year I added a wreath above the snowmen that I filled with cute little gingerbread looking ornaments.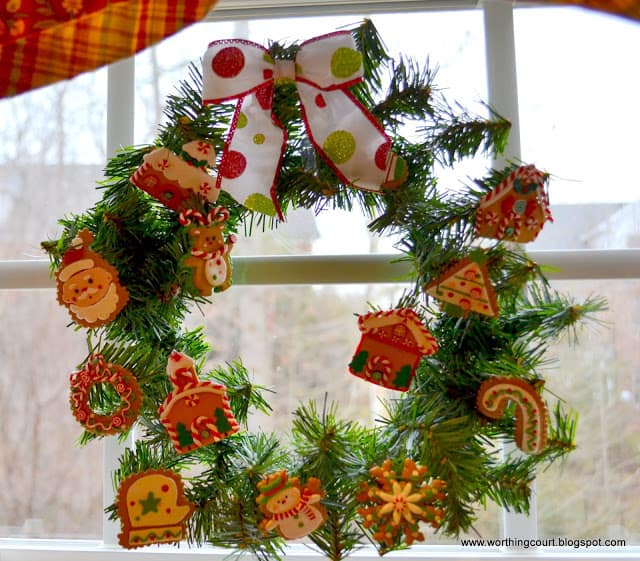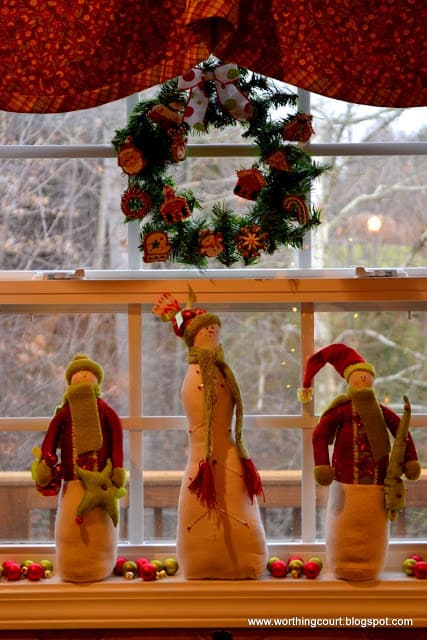 And there you have my Christmas kitchen.
Thank you for stopping by!