I kept the decor for my Easter mantel very simple.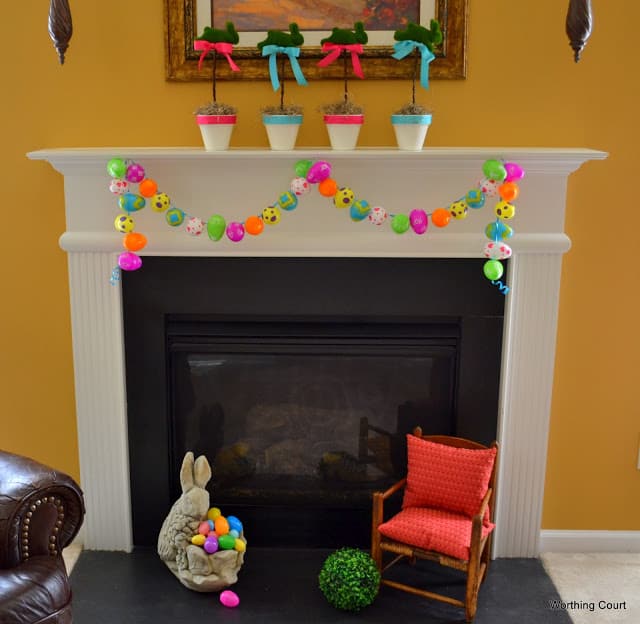 I painted some inexpensive clay pots white and hot glued pink and blue ribbon on. Then tied bows up under each one of the galloping bunnies. Do bunnies gallop? Me thinks not.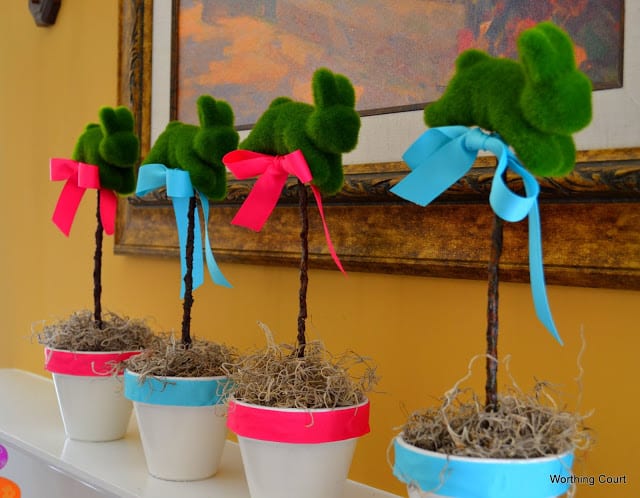 I think these eggs from Dollar Tree are really cute. I simply clamped them shut over a length of ribbon. Easy peasy – although I will admit it was mildly annoying when a few of them kept falling off!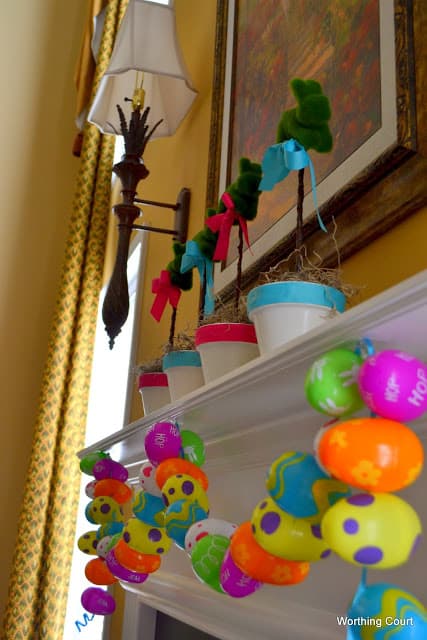 For added interest, I brought my concrete bunny planter in from the deck and filled his little cabbage up to overflowing with more eggs.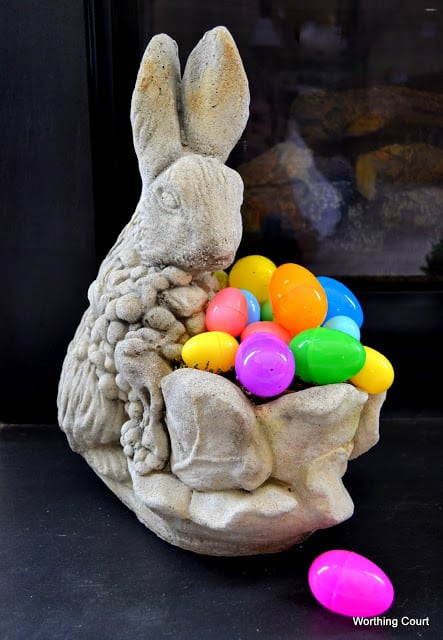 I placed him on the hearth with my antique chair, added some colorful pillows and called it done!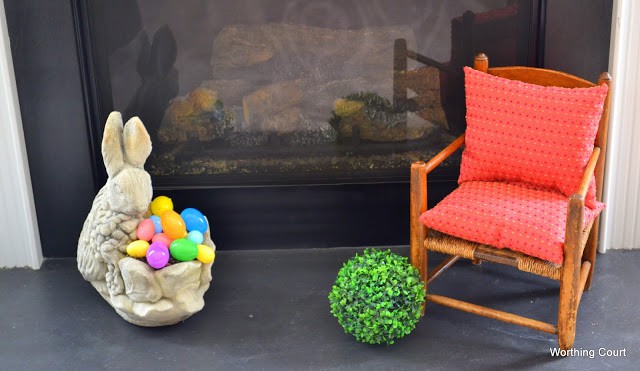 So there you have it – my very, very simple Easter mantel.