My Front Porch All Decked Out for Easter
The weather here has been fabulous the last few days.  That, plus the start of daylight savings time, provided the perfect excuse for me to get out of the house and Easter-fy my front porch.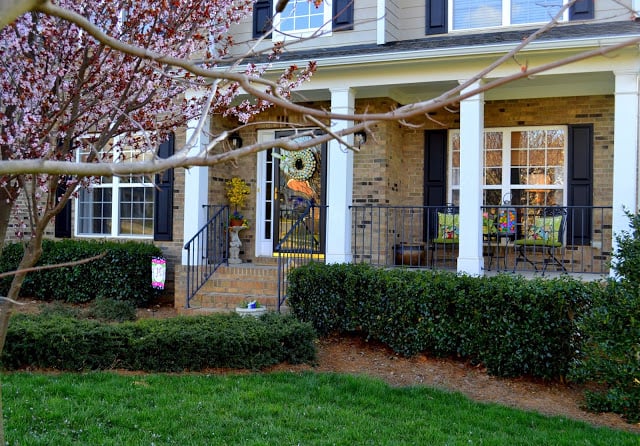 Here's the view approaching the front door.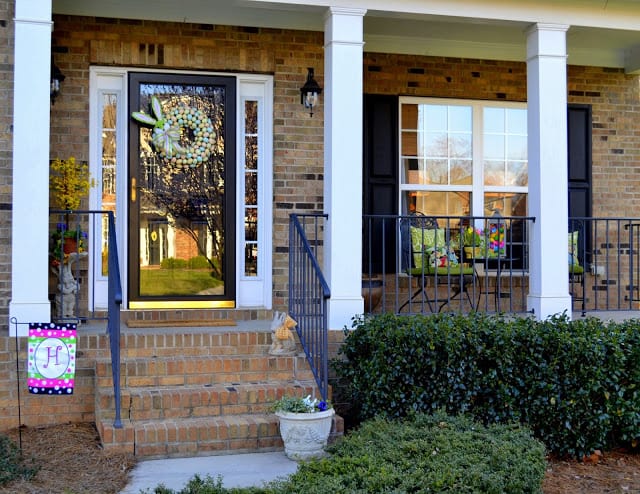 Do I spy Peter and Petunia Rabbit hiding among the ivy and pansies?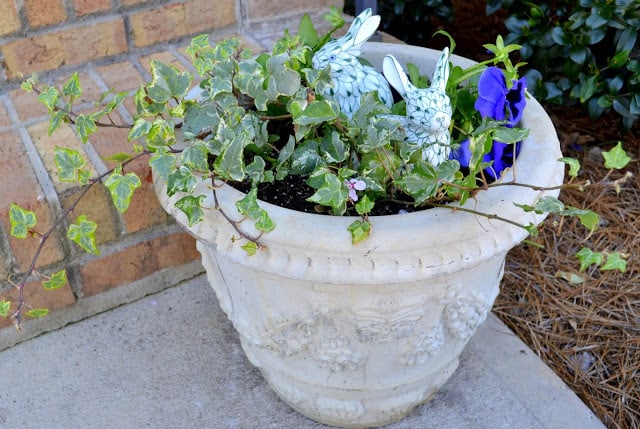 This little guy is standing to the left of the door.  I think the flower that he's holding is meant to hold birdseed.  I added a pot of pansies with a forsythia "topiary" instead.
One more little friend to help you up the steps!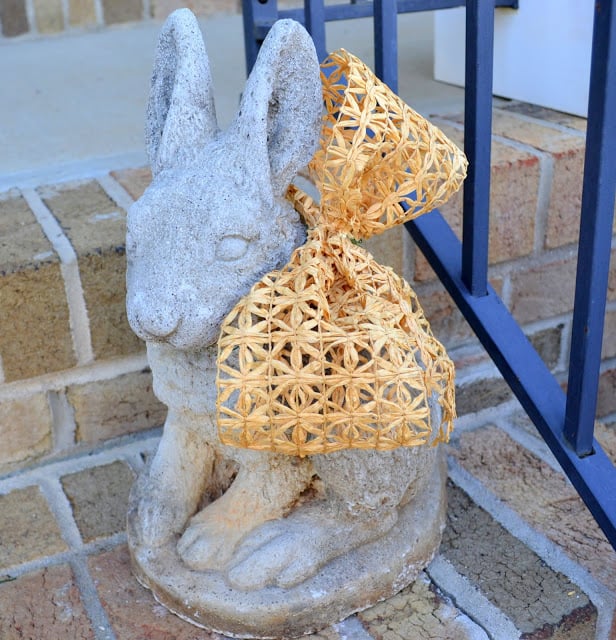 I picked up this egg wreath from Pier I after Easter last year.  I added the hydrangea Peter Rabbit head and bow to ramp it up a little.

I added new cushions and some colorful pillows to the sitting area.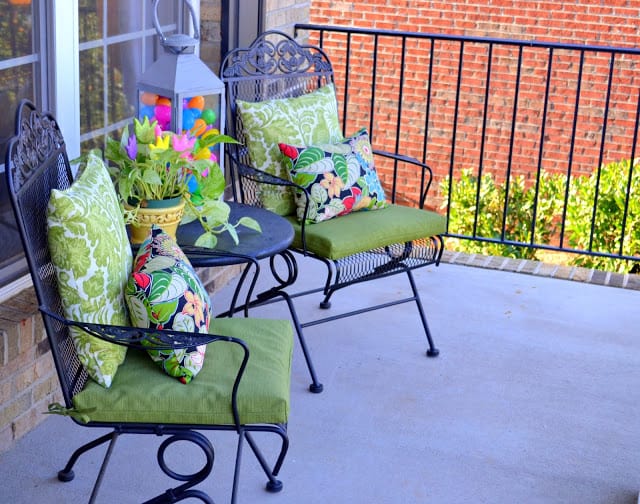 My granddaughters, Miss M and Miss K had fun filling the lantern with plastic eggs.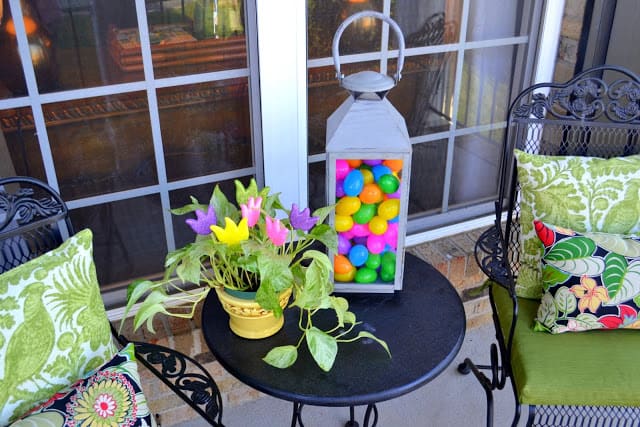 A look through the railing.  I think I just like the way the camera focused on the railing in the foreground.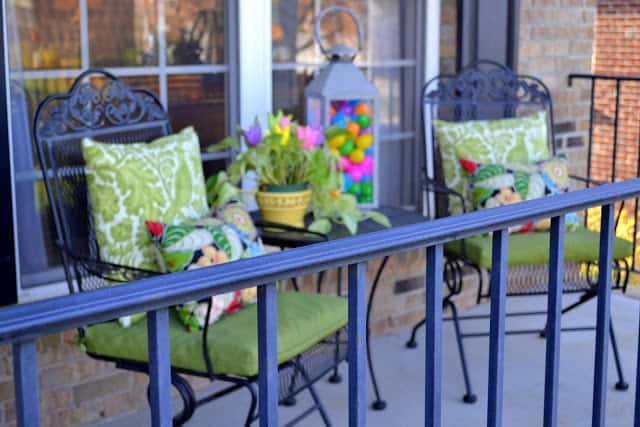 Just playing with the camera.