My Rustic Christmas Tree and Vintage Mantel
This Christmas my tree is holiday rustic and my mantel has a vintage vibe! Come see how I have decorated this holiday season!
Like so many of you, I've been scampering around like an elf getting the rest of my home all Christmas'fied.  I finished doing a little decorating in my basement over the weekend and want to share the rustic and vintage details with you today.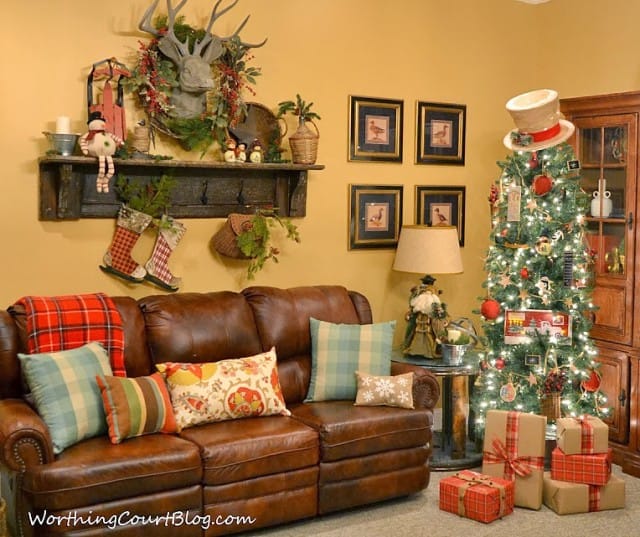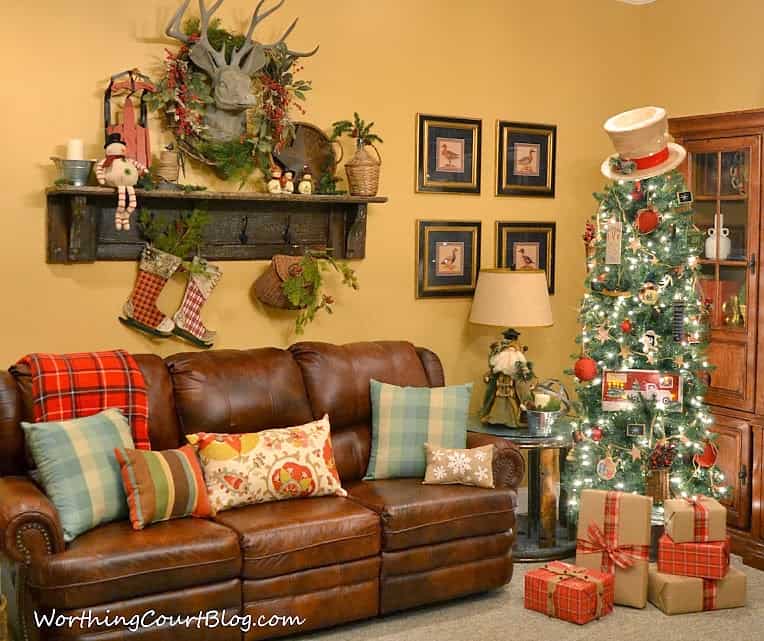 Pin
 The burlap snowman hat that I found at Kirkland's was the jumping off point for my rustic holiday Christmas tree.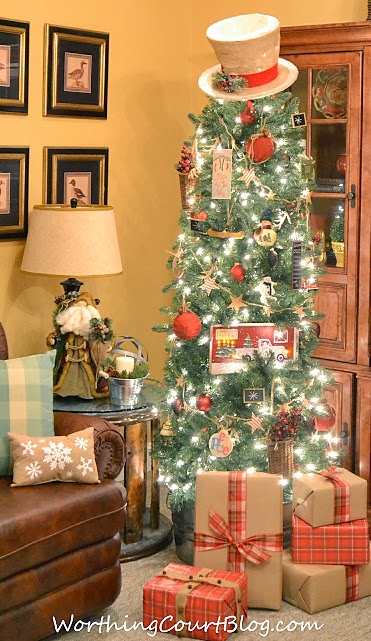 Pin
 I just love it! Especially the red band and holly on the top hat!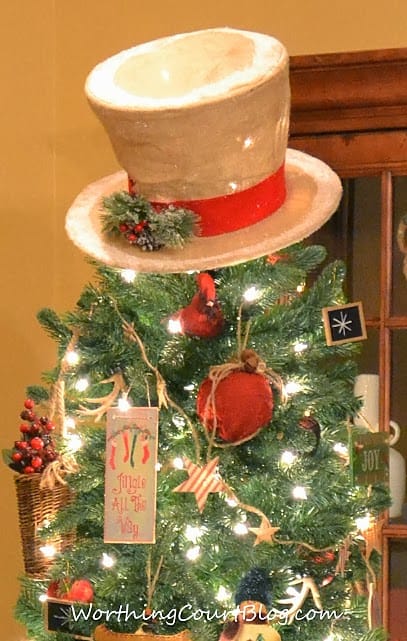 Pin
 Pookie is a car nut so I knew he would love this cute vintage truck sign that I tucked into the tree.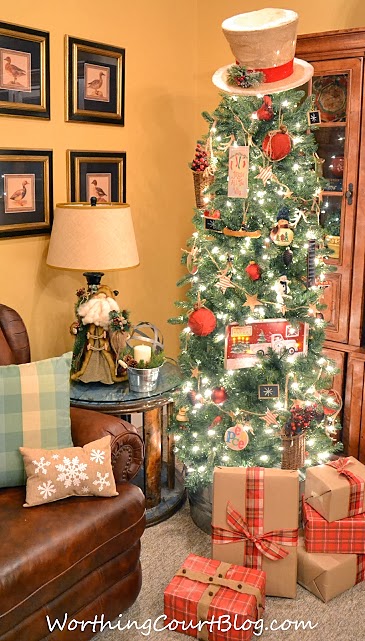 Pin
 I have few hand made DIY items on the tree that I'll share with you later this week.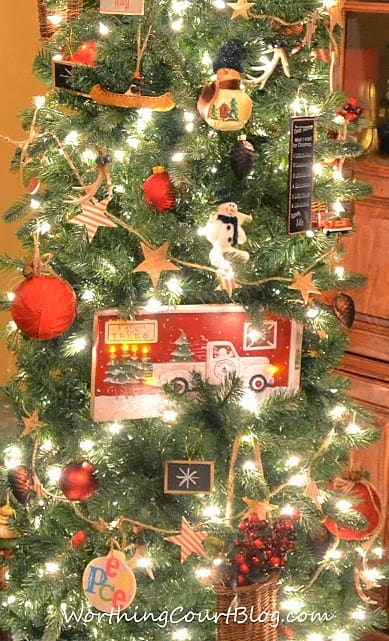 Pin
 My BFF, Tuck the deer head, is looking quite regal dressed in his Christmas best.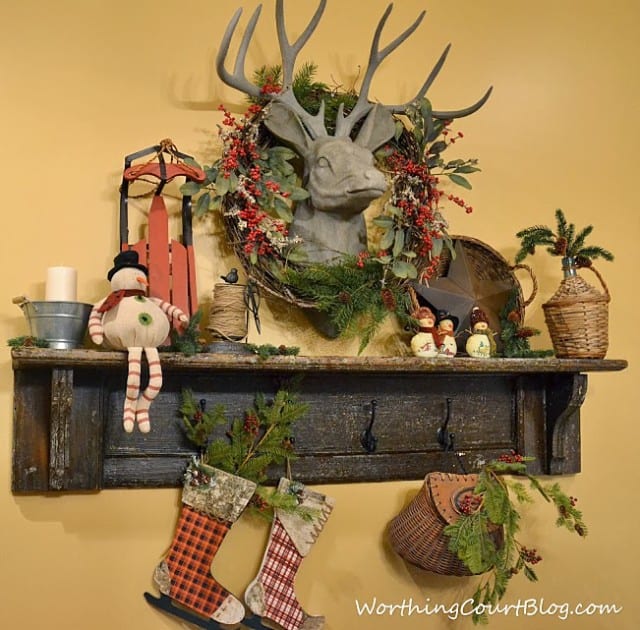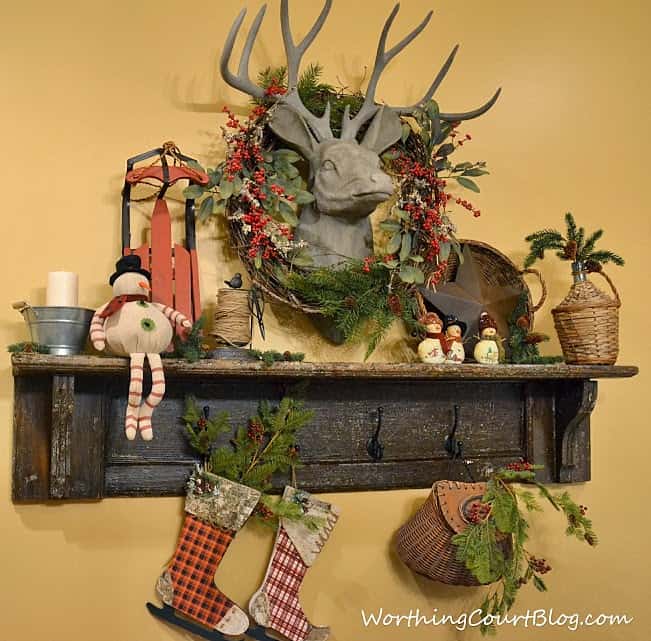 Pin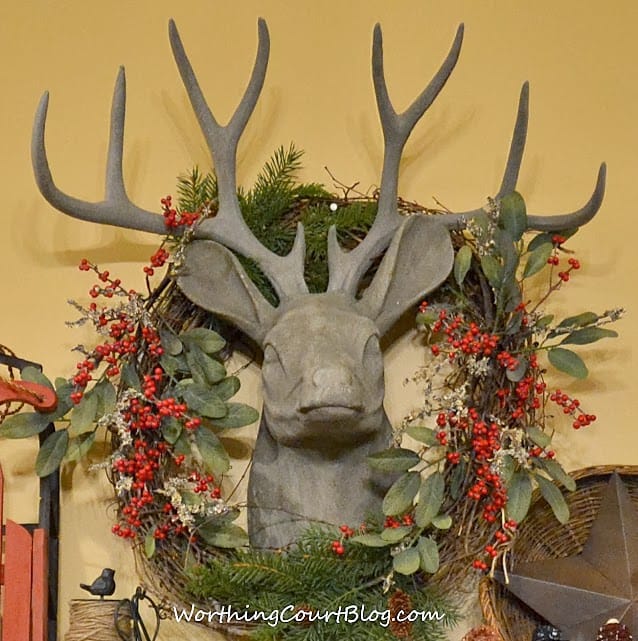 Pin
 I couldn't resist this cute fat-bottomed snowman when I ran across him at HomeGoods.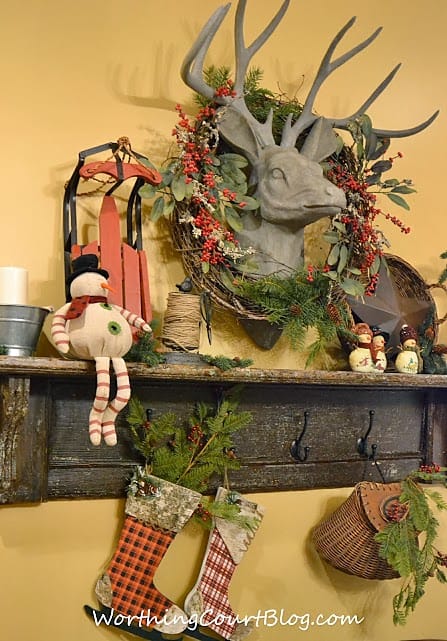 Pin
Thank you for stopping by and visiting with me in my basement family room!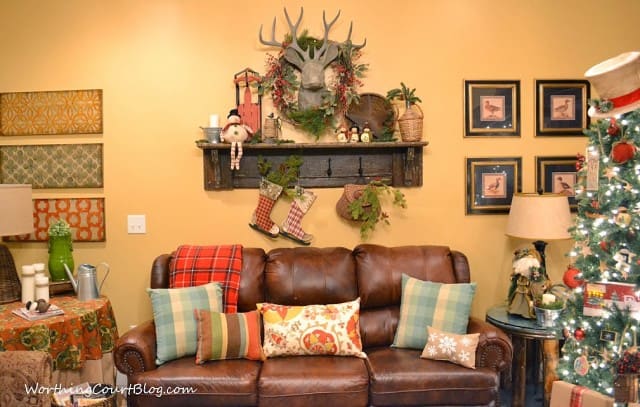 Pin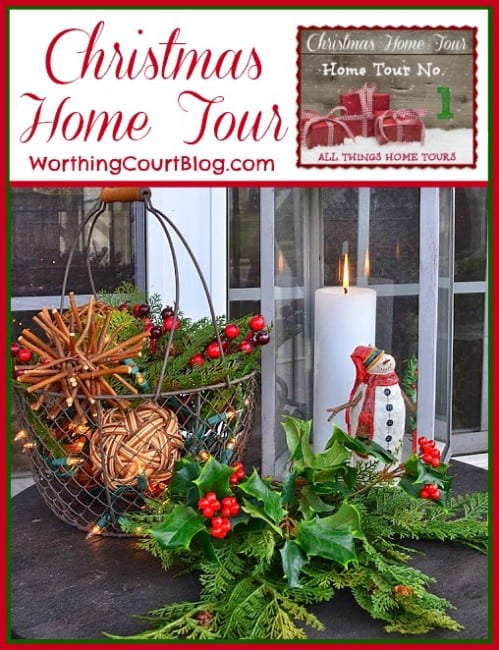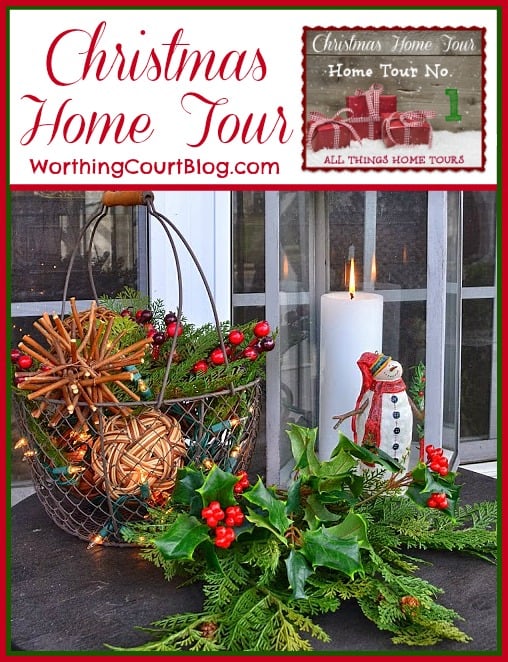 Pin
My basement family room looks totally different than it used to (thank goodness!)  Click HERE to see the before and after.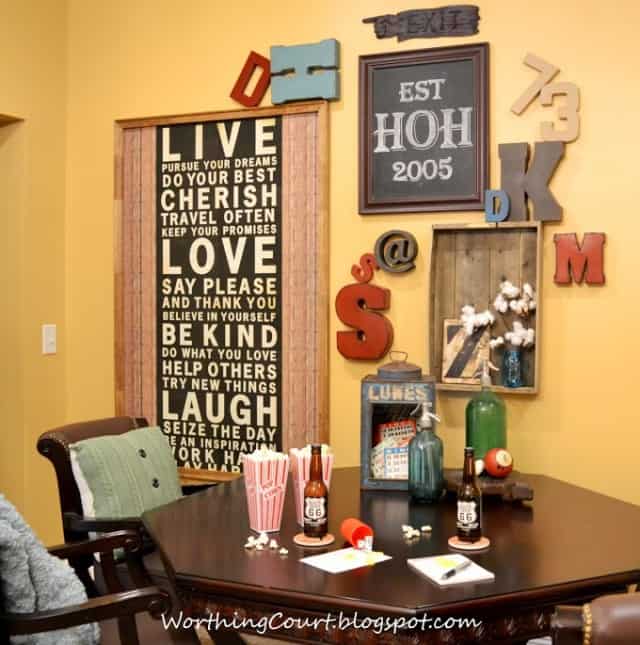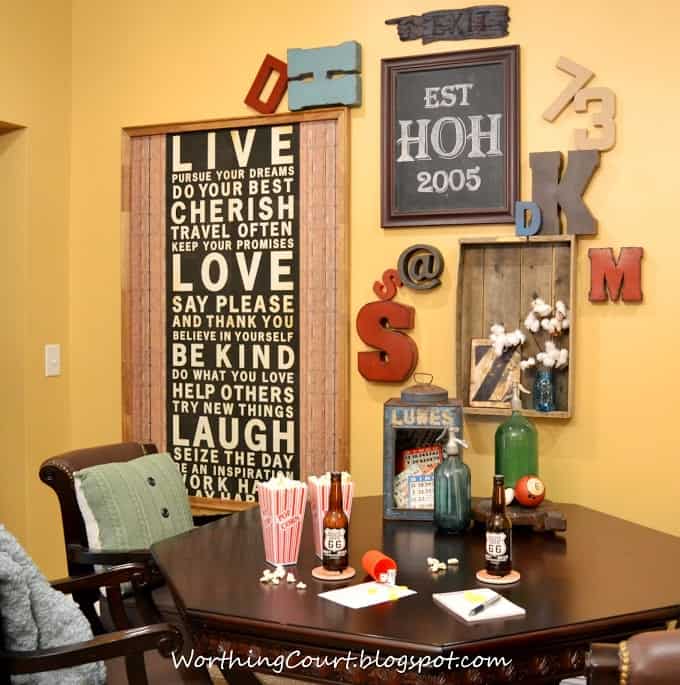 Pin