My Front Porch Decorated For Winter
I had a special reason to decorate my front porch for winter this year!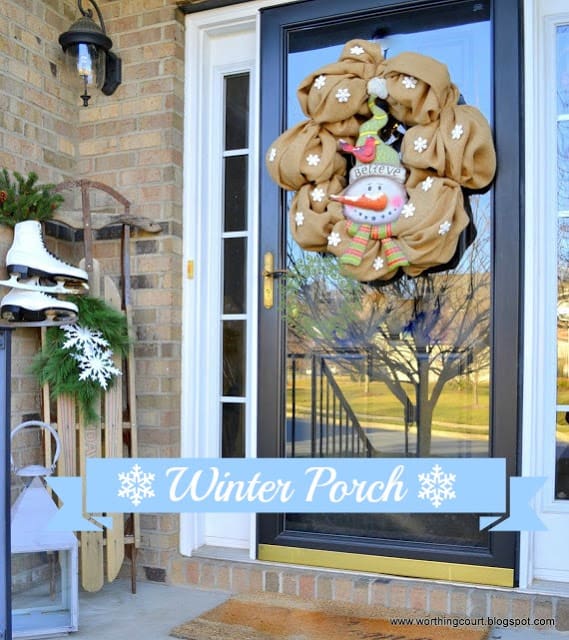 It's because my sweet friend Nancy gave me a tin snowman that I've been wanting for Christmas and I knew just what I wanted to do with it!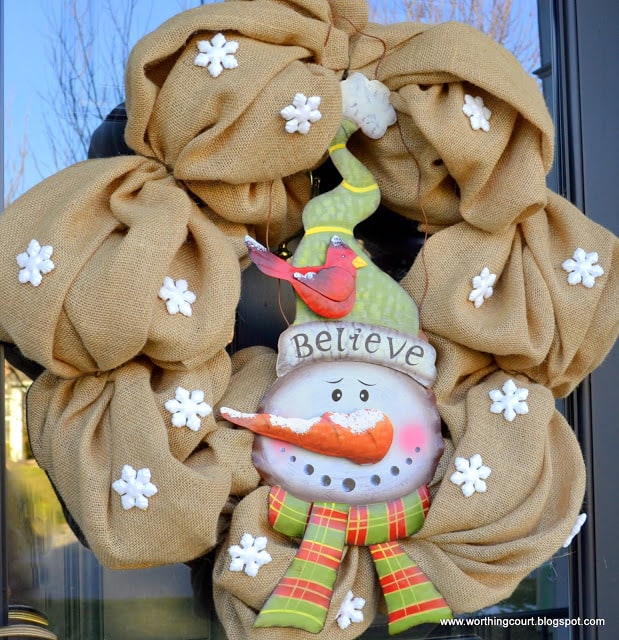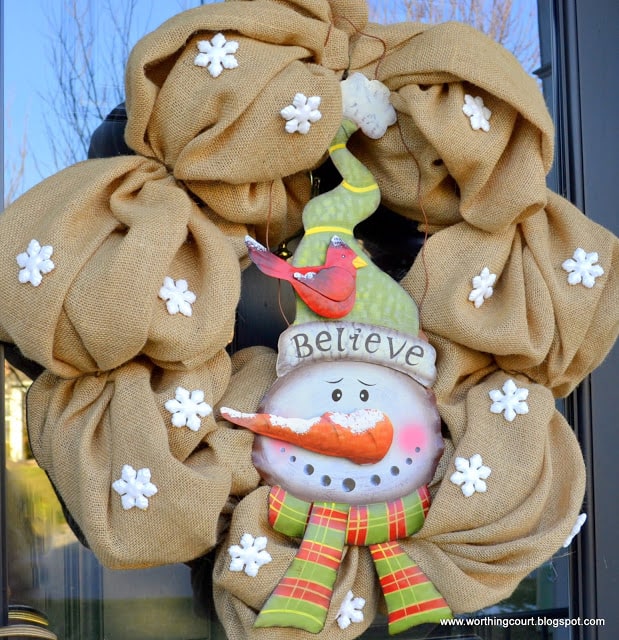 I put together a simple burlap wreath, wired Mr. Snowman on and added some Dollar Tree snowflakes to make a winter themed wreath for my front door.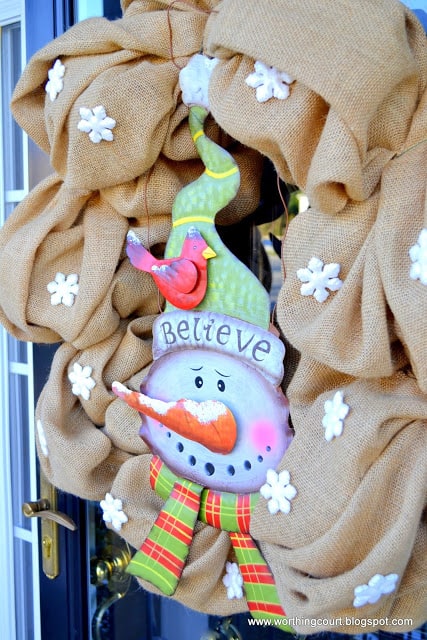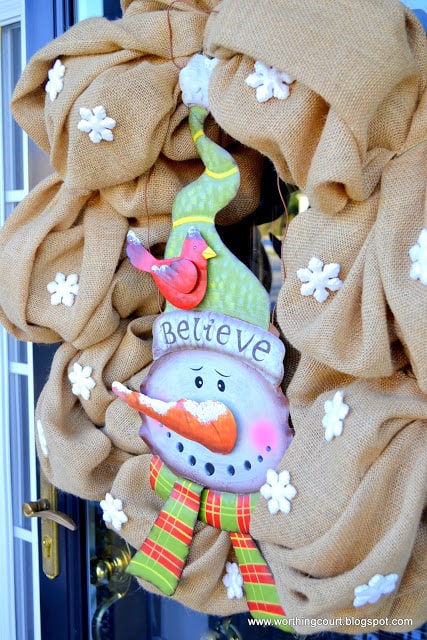 I found a couple of other things that I've been longing for too – a vintage sled and some vintage ice skates.
Oops!  You'll just have to pretend that you can see the grouping of white candles that somebody forgot to add to the lantern.  😉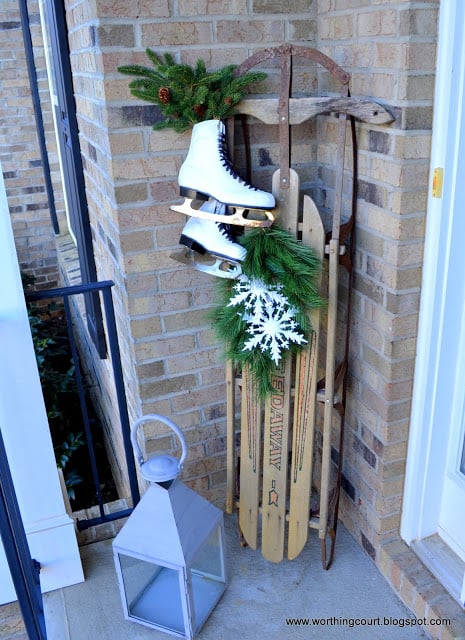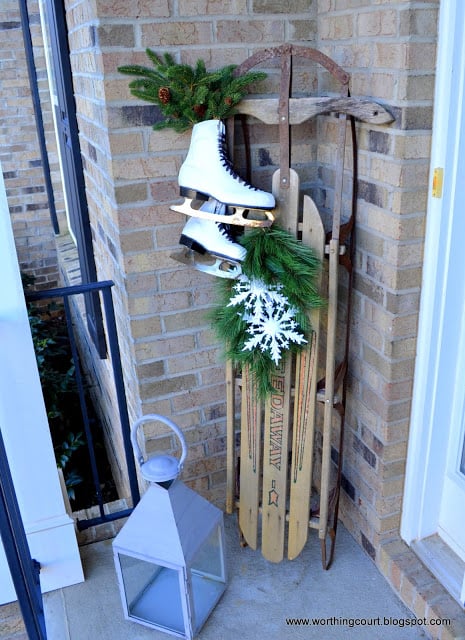 We all know that Craigslist is a great place to sell things, but did you know that you can also post there when you're looking for something specific?  That's what I did when I was on the hunt for a vintage sled.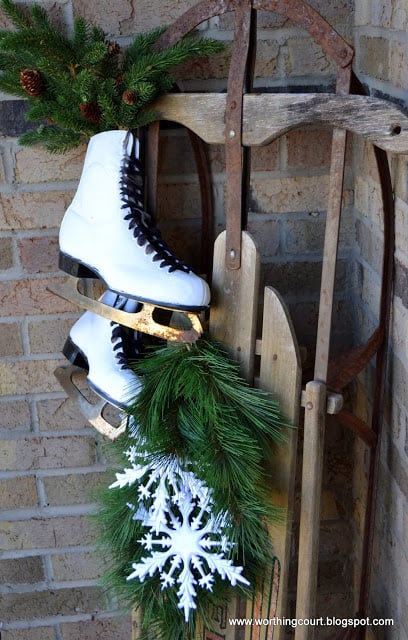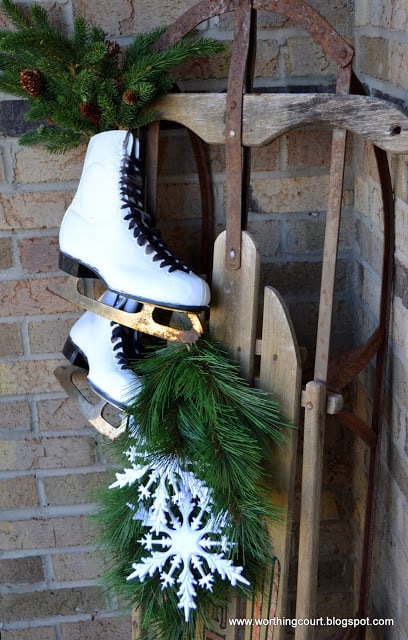 Want white ice skates and can't find them?  That was me.
No worries – I found some black ones at a flea market so I just painted them with white chalkpaint.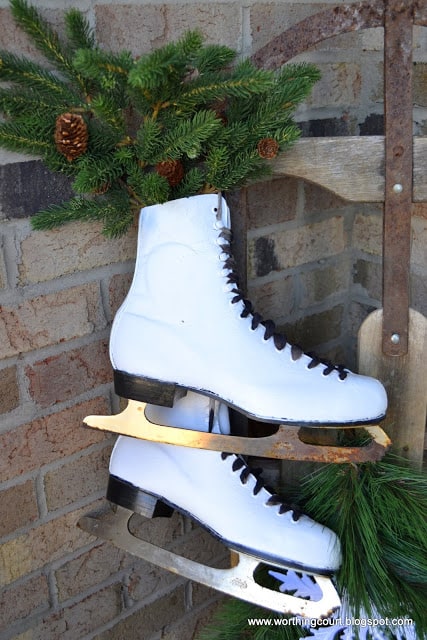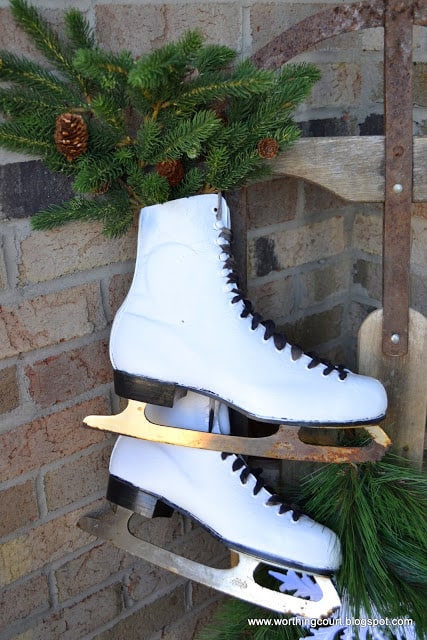 If you do this, make sure to completely wipe down the surface of the skates with mineral spirits before painting.  It gets rid of any oily residue that may be on them.
So there you have it – my very first ever Winter Front Porch.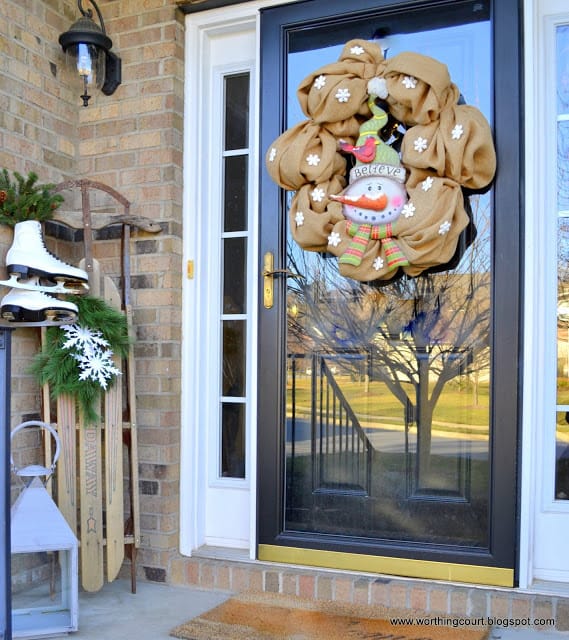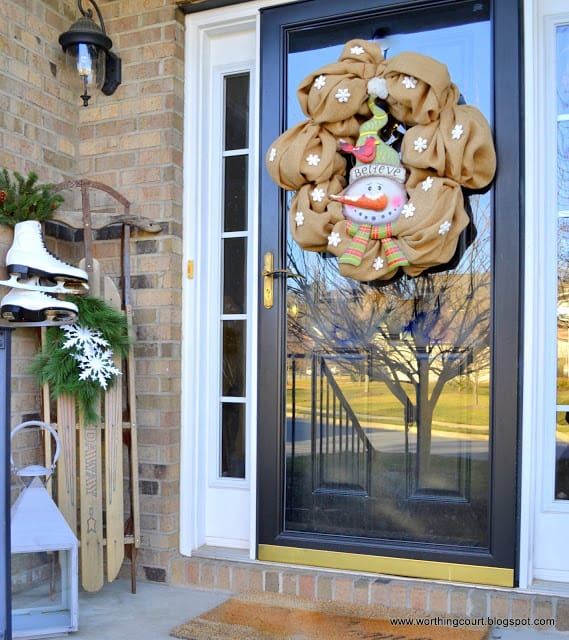 Oh – I'll admit that I felt a little silly putting this porch together during the unseasonably warm weather we were having, but thankfully it wasn't just wishful thinking!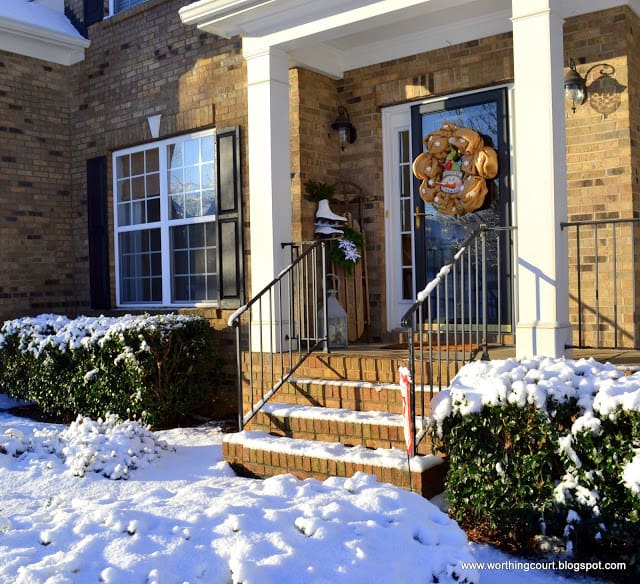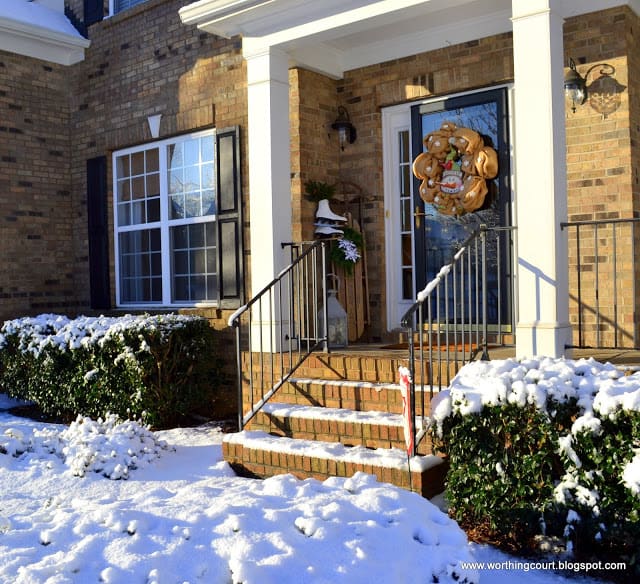 Looking for some indoor winter inspiration?  Check out the Winter Vignette that I put together in my foyer.