New Chairs And Getting Started With My Office Makeover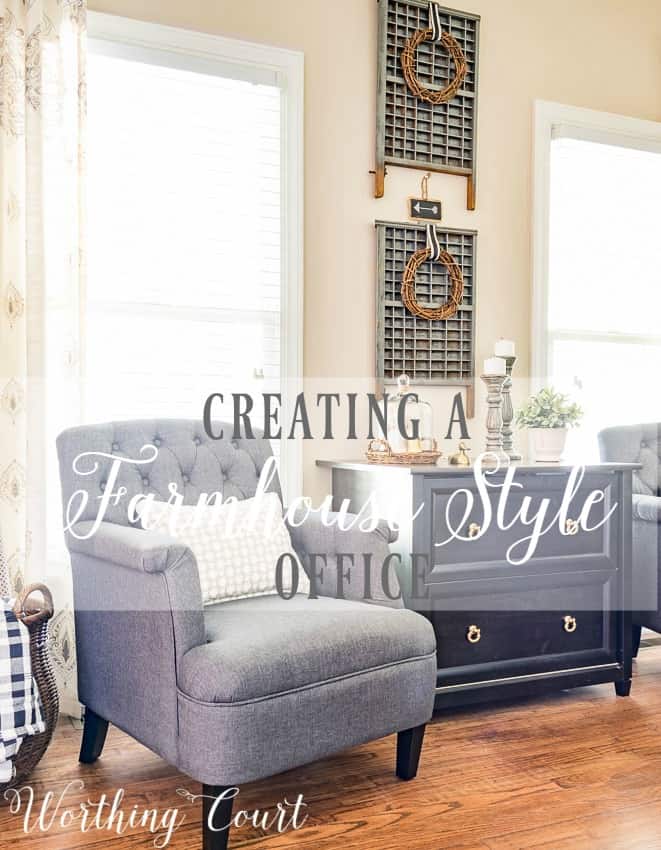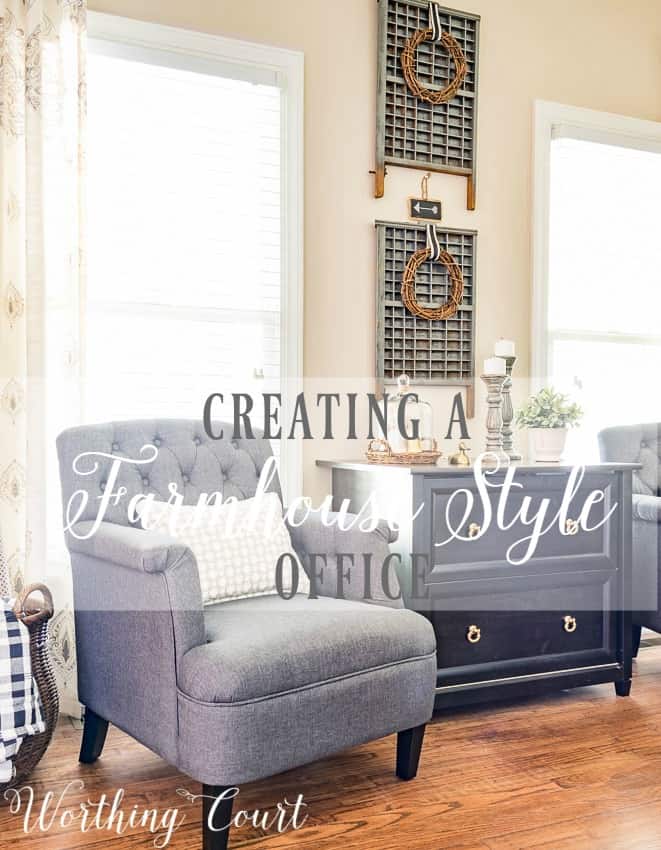 So far, I'm managing to keep the promise that I made to myself a few months ago. In case you don't remember, I was floundering when it came to completing the decorating of our new-to-us twenty year old home that we remodeled. I wasn't focused and made purchases whenever I saw something I liked or that I thought was a bargain. Here's a secret – no "bargain" is ever a bargain if you're only purchasing it because the price is good.
Anyway, what was the promise that I made to myself, you ask? I promised myself, that as much as I could, I would only focus on one.room.at.a.time. Ever since I made that promise, I've managed to finish our family room, our breakfast area and most recently, our dining room. And now, I'm ready to start on the makeover of our home office.
I'm going for a rustic, farmhouse, slightly industrial, slightly masculine feel in this room, since Pookie is the main user. I've already corrected one of the "bargain" purchase mistakes that I made by replacing the chairs that were here with two of these gorgeous arm chairs from Hayneedle.
This post contains affiliate links for your convenience that are at no extra cost to you. See my full disclosure policy HERE.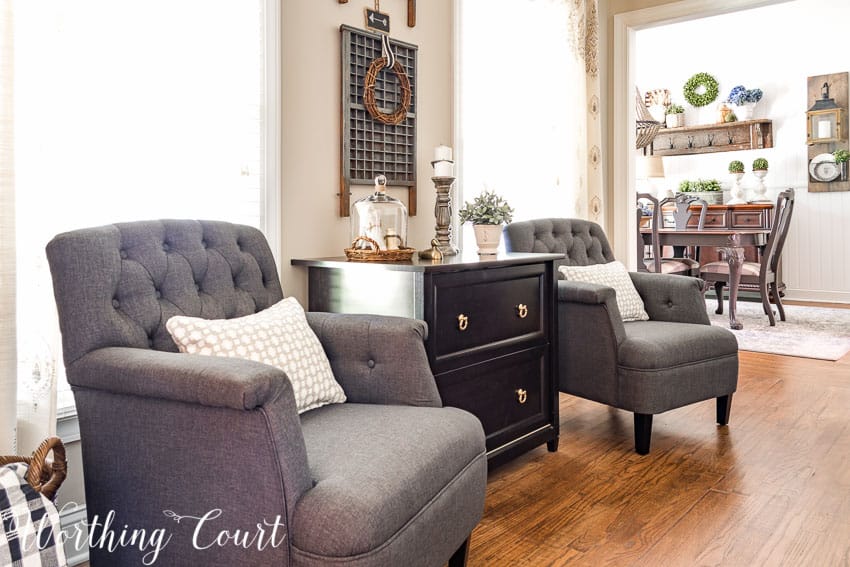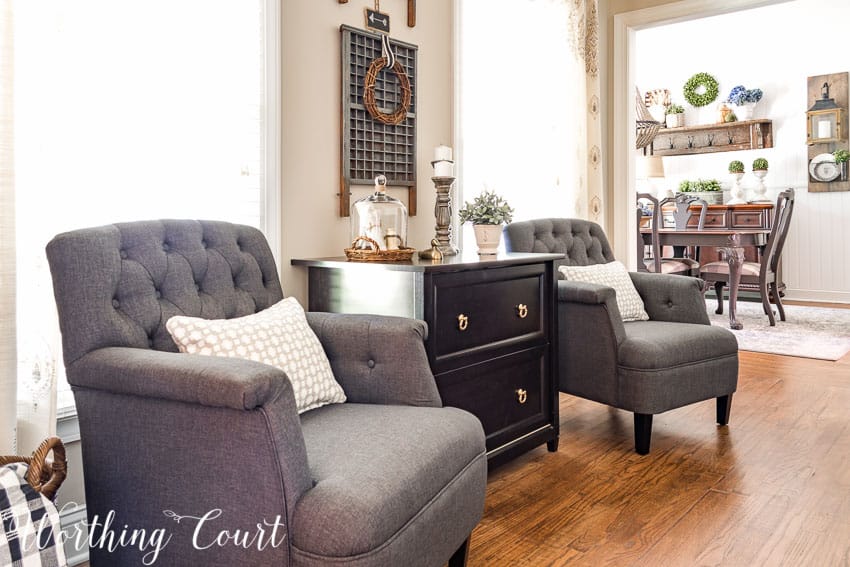 The "bargain" purchase mistake that I made was buying two teal and off-white arm chairs, mainly because they were a good price. There was nothing wrong with them and I actually think they're pretty chairs, but this is NOT the direction that I wanted to go AT ALL in our office. They're too modern looking for the farmhouse vibe that I'm going for in this room. I'm hoping that they'll work out in one of my guest rooms.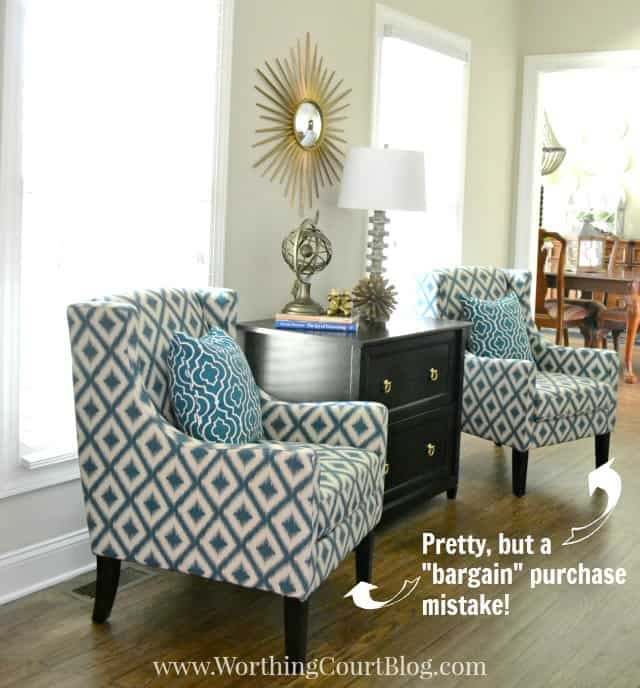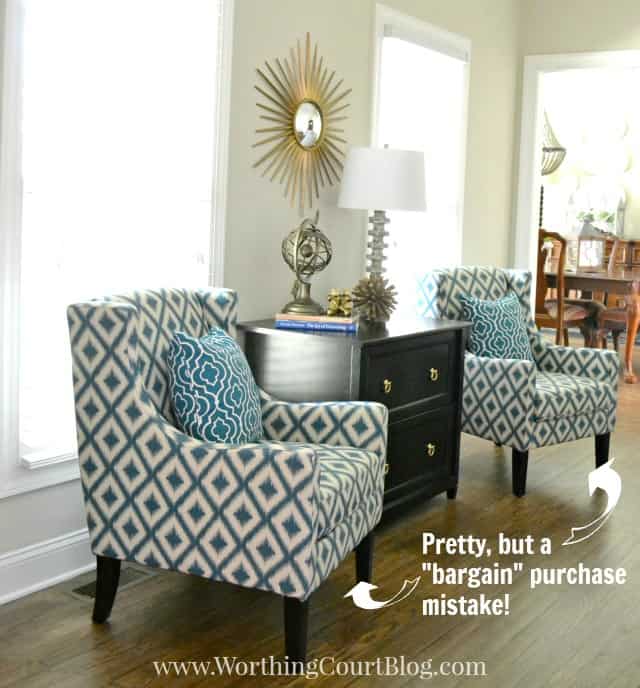 I have plans to paint the file cabinet, but for now I have it temporarily staged with a few items from my stash. I found the vintage printer's trays, that are hanging on my wall, on a recent shopping trip to a local haunt. I love layering and texture, so two grapevine wreaths held in place with black and white ribbon are a nice touch.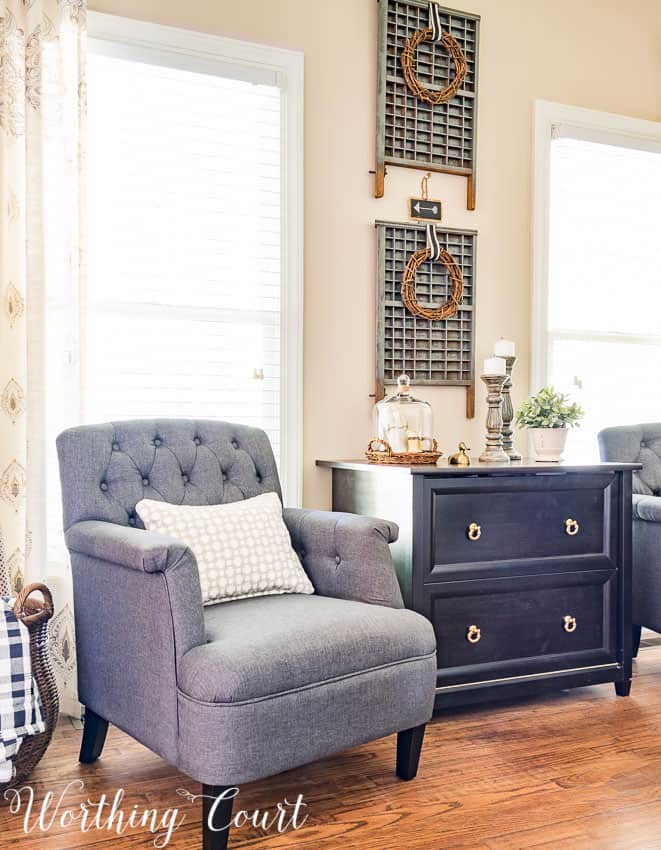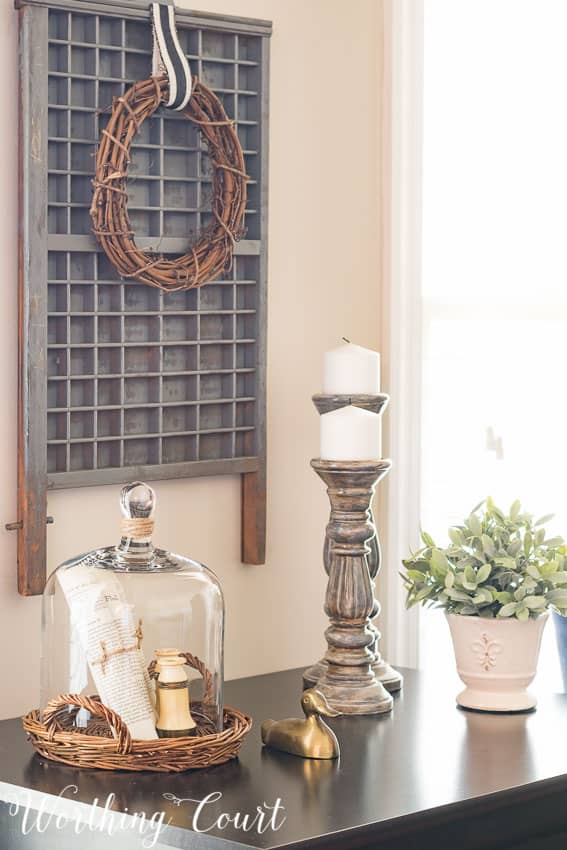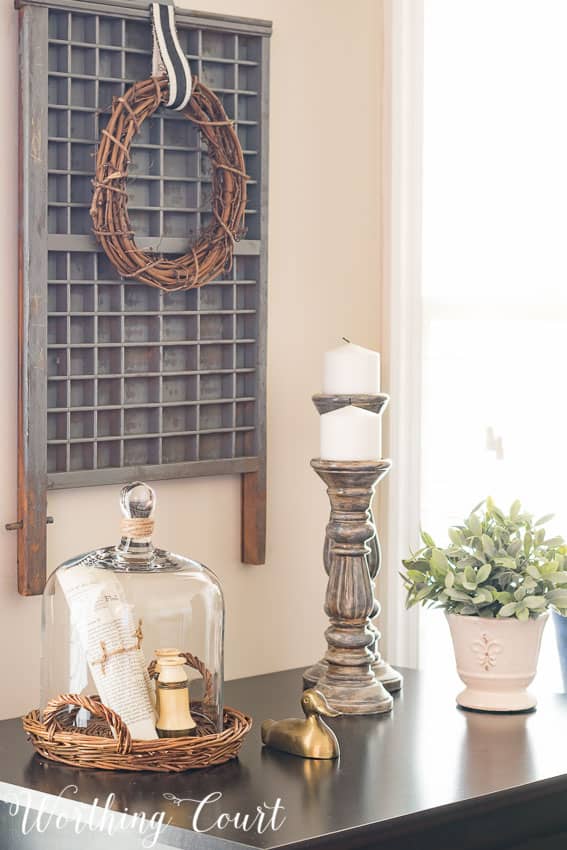 But back to the chairs. Hayneedle was so gracious to provide me with them so that I could review them for you. I'm amazed at the attention paid to the details on these chairs.
The stitching and diamond tufting is perfect. No loose threads, skipped stitches, wrinkles or out of place tucks in the fabric. The buttons are all securely fastened.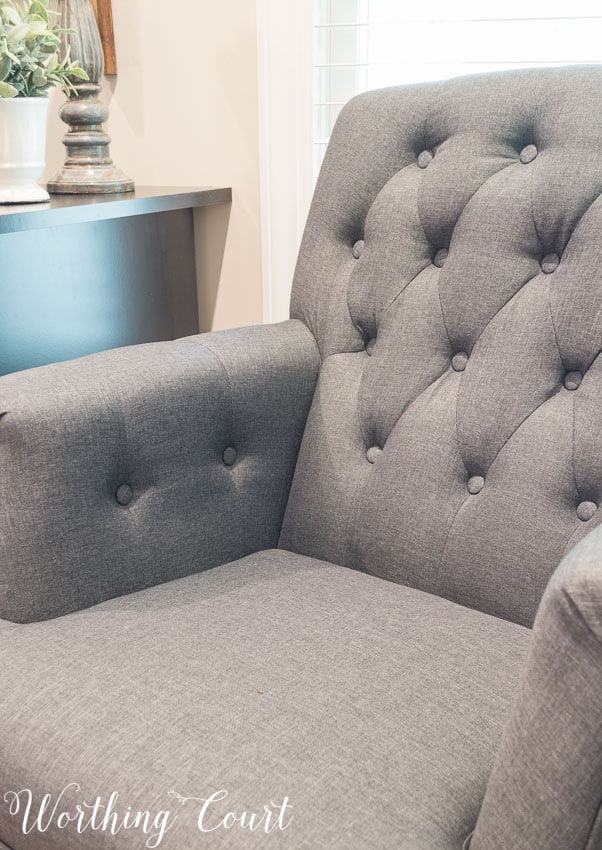 The arms are neatly and securely wrapped with fabric. I just love the color and texture!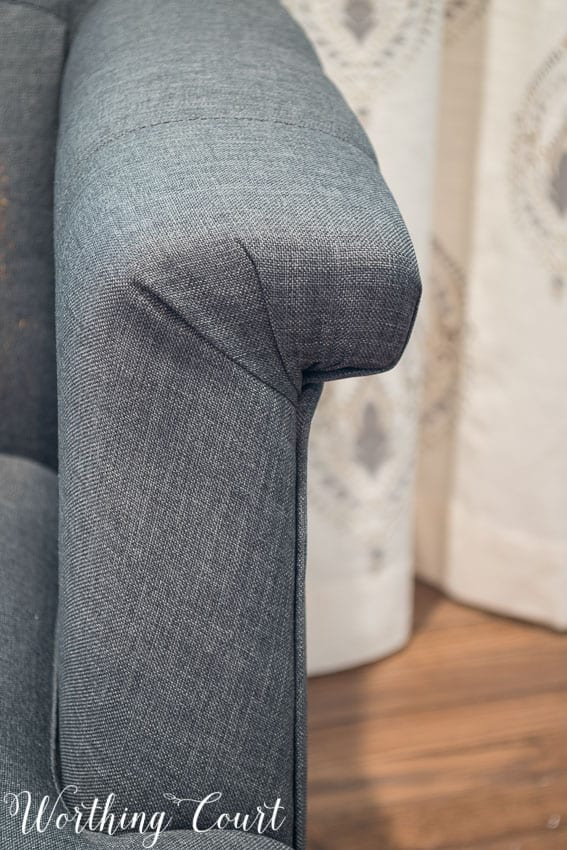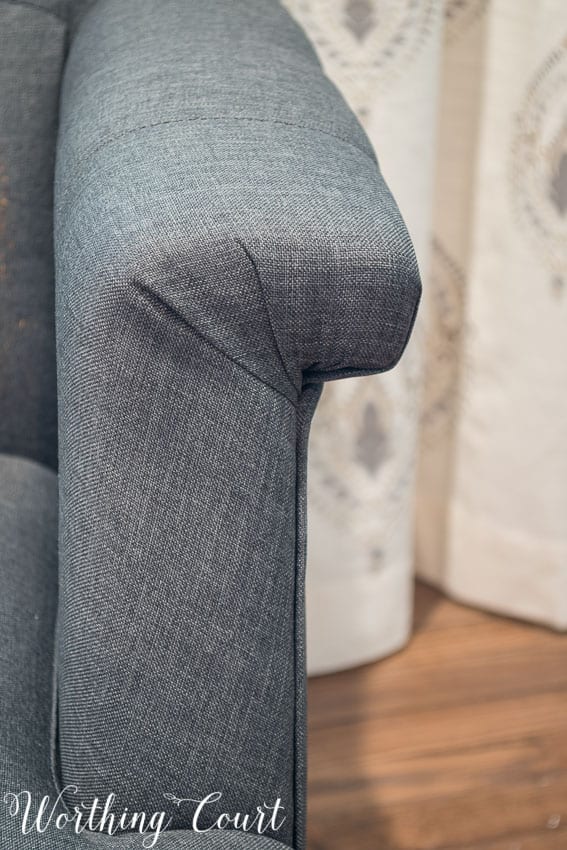 The welting is perfectly attached – no waviness or places where it isn't well attached. No raw edges of the fabric are showing anywhere.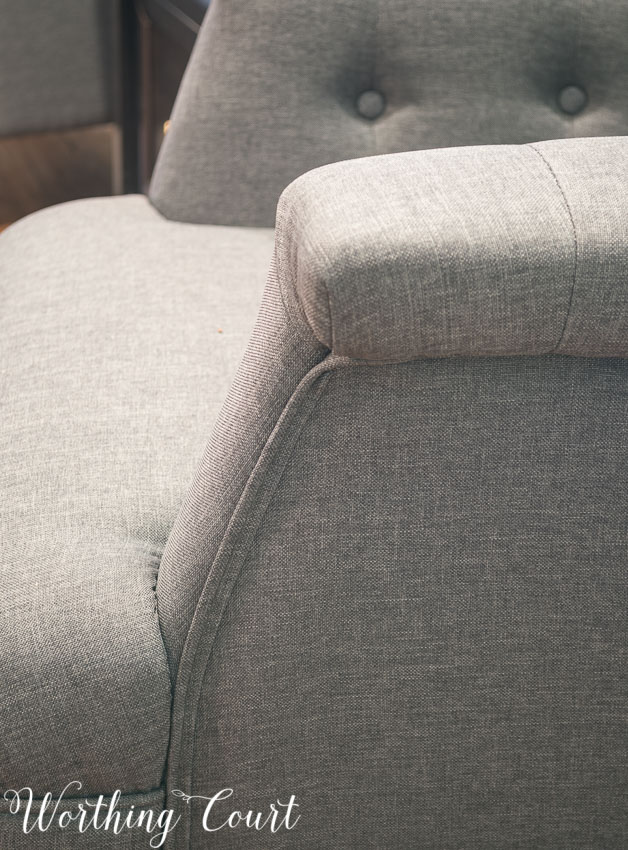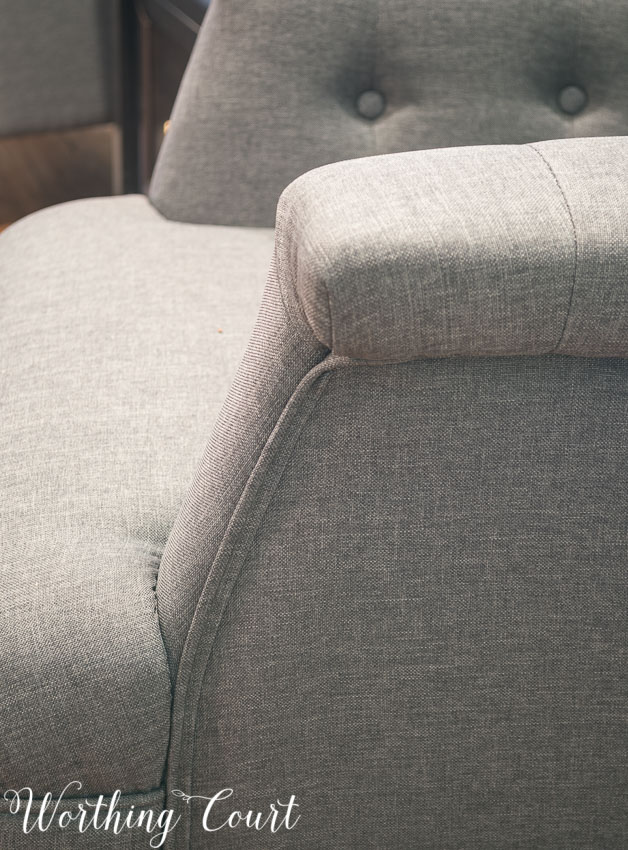 To be specific, these are the Baxton Studio Jester Arm chairs that can be found on Hayneedle's website. They are mid-range in price, have a firm seat and are not huge chairs. They're the perfect solution for our small'ish home office.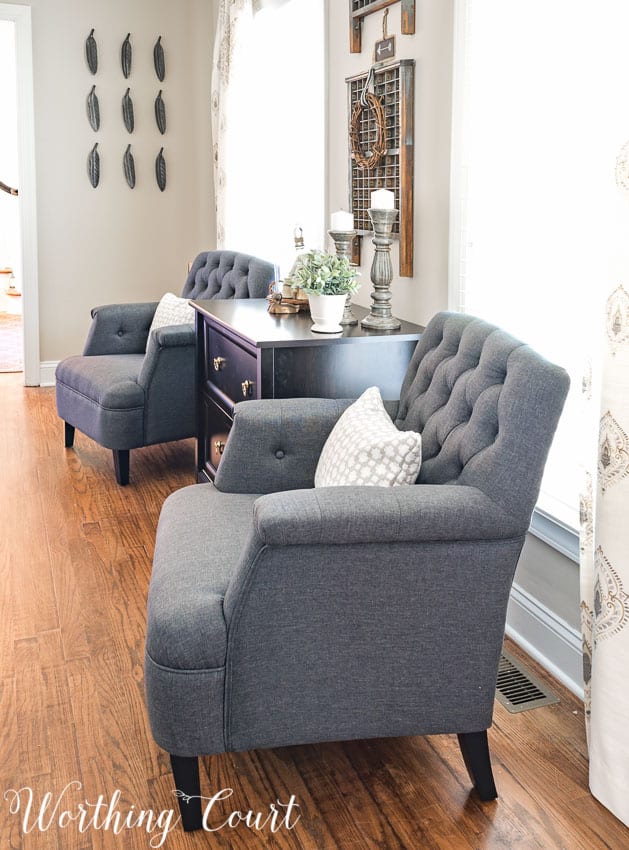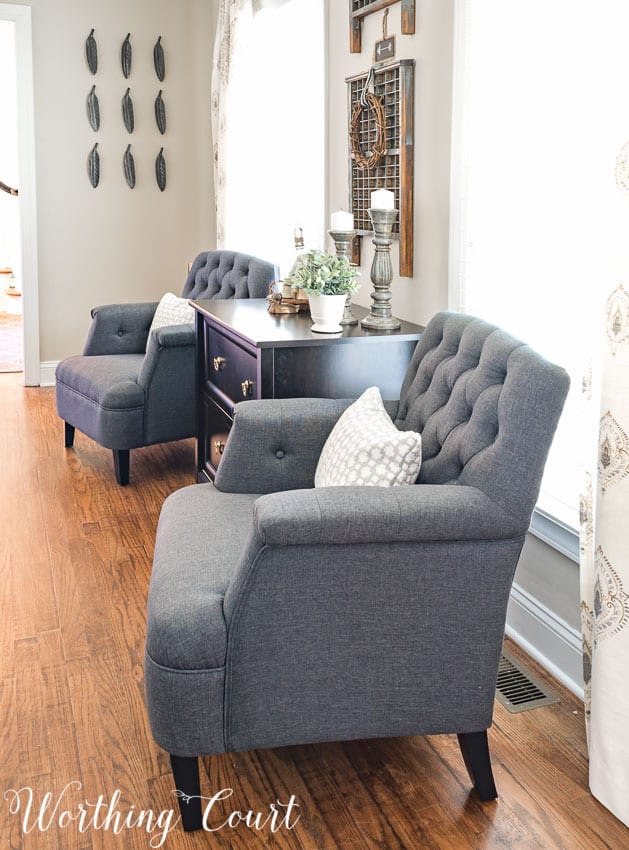 I'm really excited to get started on our office makeover as this is the first room that you see off of our foyer as you enter our home. It's been a mish-mash of stuff ever since we moved in. I'll be taking you on the makeover journey with me, just like with our dining room makeover, hoping to inspire you along the way and I'll be trying very hard to keep my promise to myself. winkwink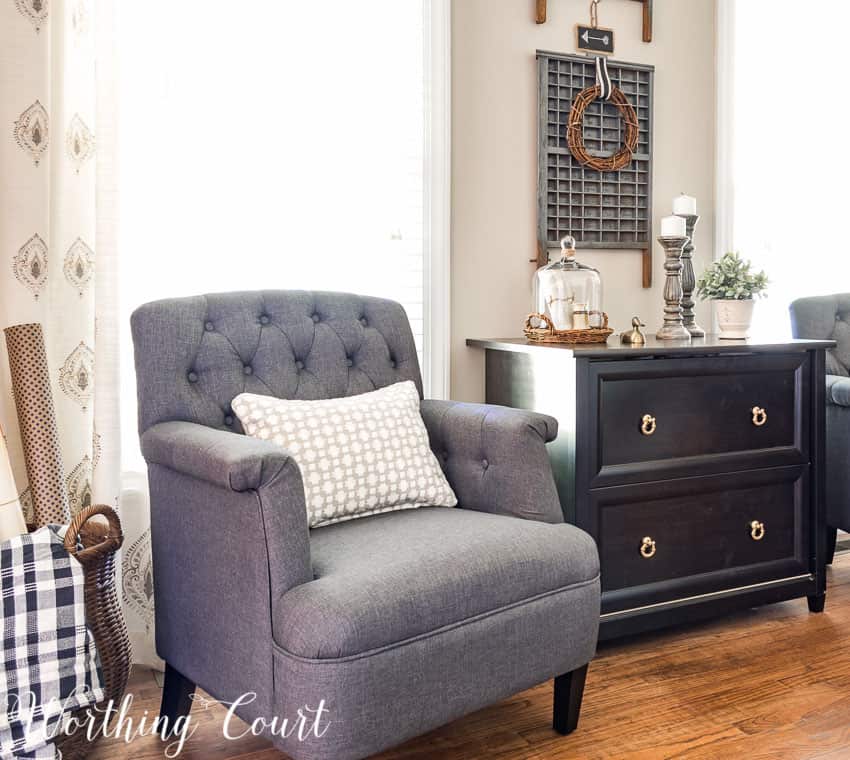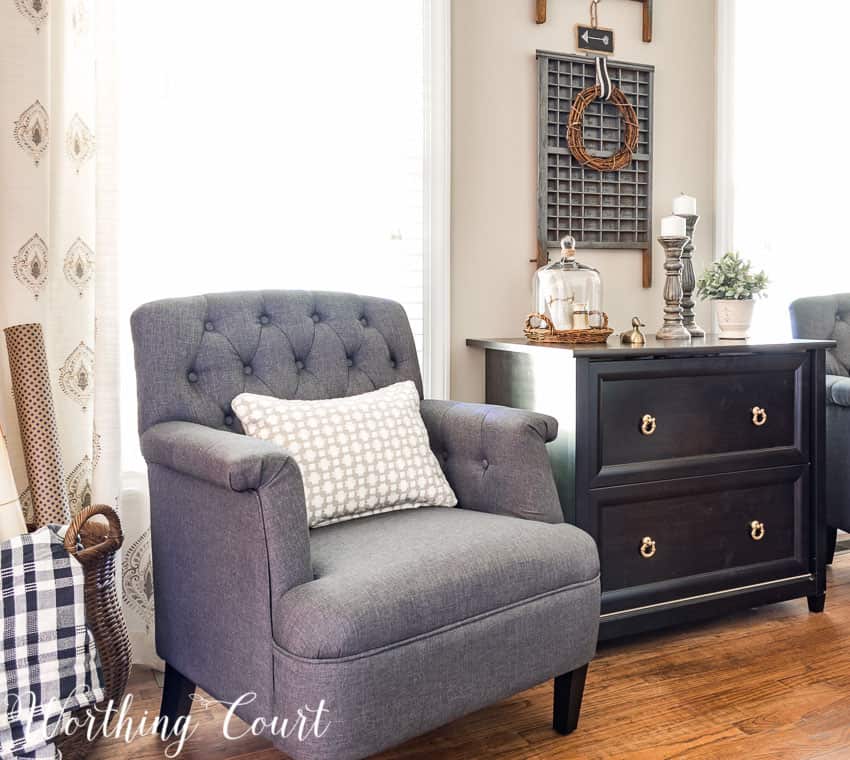 How about you – have you ever made any "bargain" decorating purchase mistakes? Or did you wise up a long time before me and learn to be patient?
Thank you to Hayneedle for providing me with two of the Baxton Studio Jester Arm Chairs. All opinions expressed are my own.
Sharing at THESE great parties.