The Next Step In My Office Makeover – The Desk Makeover
I am sharing the next step in my office makeover which is making over the desk! Come see how a little paint made such a big difference!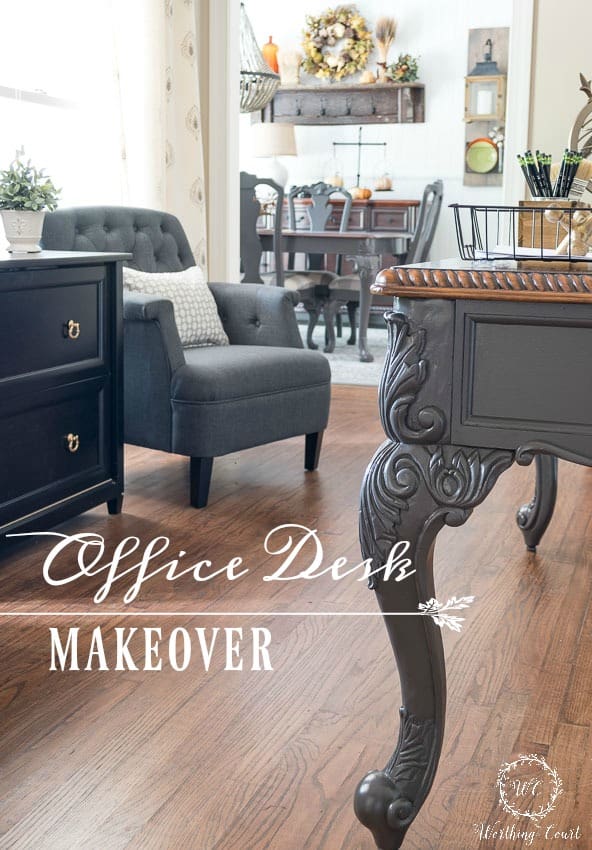 Pin
My office makeover is turning out to be very much like the makeover of my dining room, which you can read all about HERE, if you missed the room reveal.  I'm taking my time and only completing one thing before moving onto something else, in hopes that I get it right in the end.
A big decision that needed to be made was what to do about the desk – keep it, replace it or give it a makeover.  For a while, I was in the 'replace it' camp, but Pookie loves this desk and since this is more his space than mine, I decided to work with it.  I didn't do anything drastic – just painted the legs, but boy, what a difference!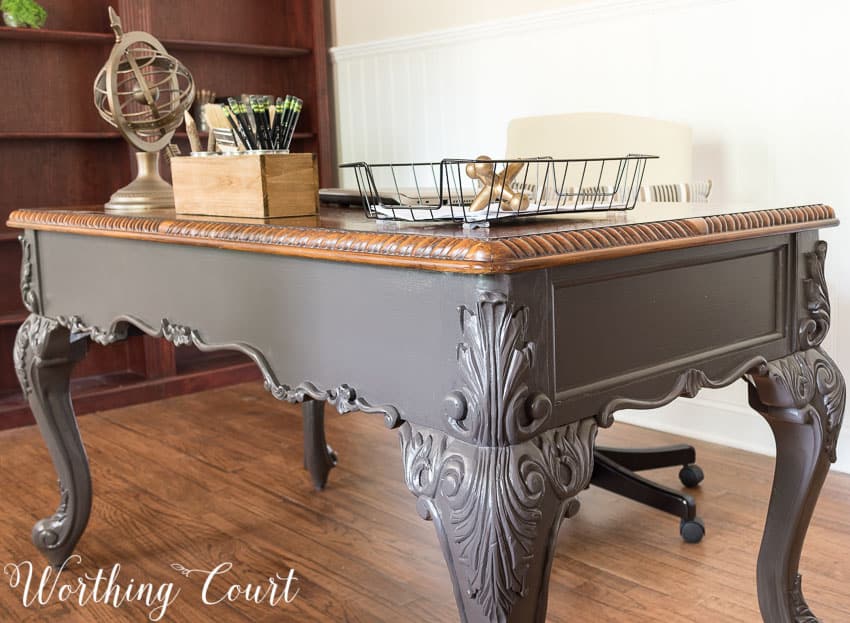 Pin
See the empty bookcases in the background?  I have big plans for them!  As a matter of fact, I'm in the midst of painting them right now and I don't mind admitting that I'm a little concerned about how they're going to turn out.  Hopefully, it's a case of things usually looking worse before they look better.  😀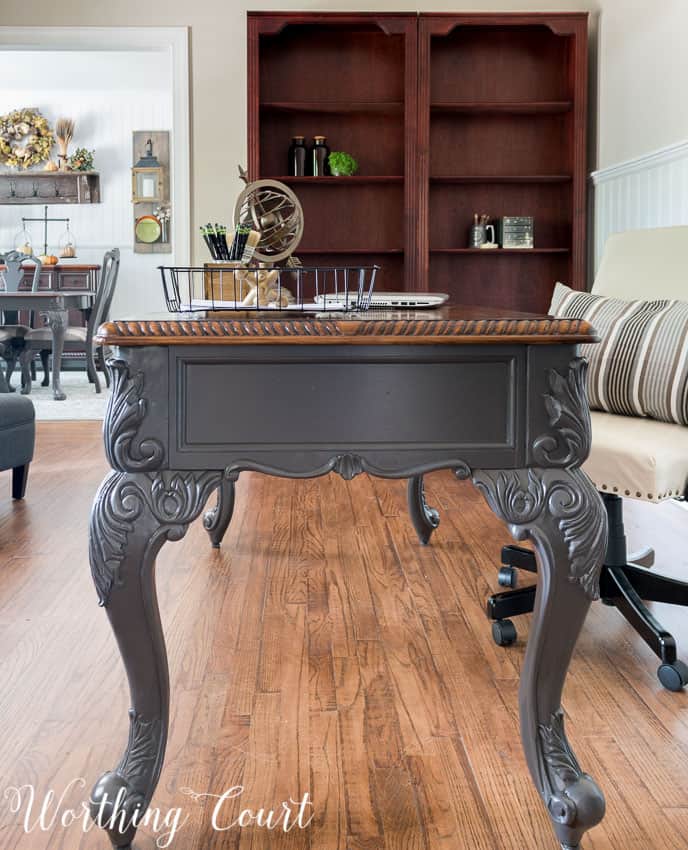 Pin
You can see that the office opens into the dining room, so painting the legs of the desk the same color that I used on the dining room table and chairs makes it all tie together.  I am so in love with this shade of gray!  You can read all about the color that I used and how I used a combination of spray paint and regular paint by clicking HERE.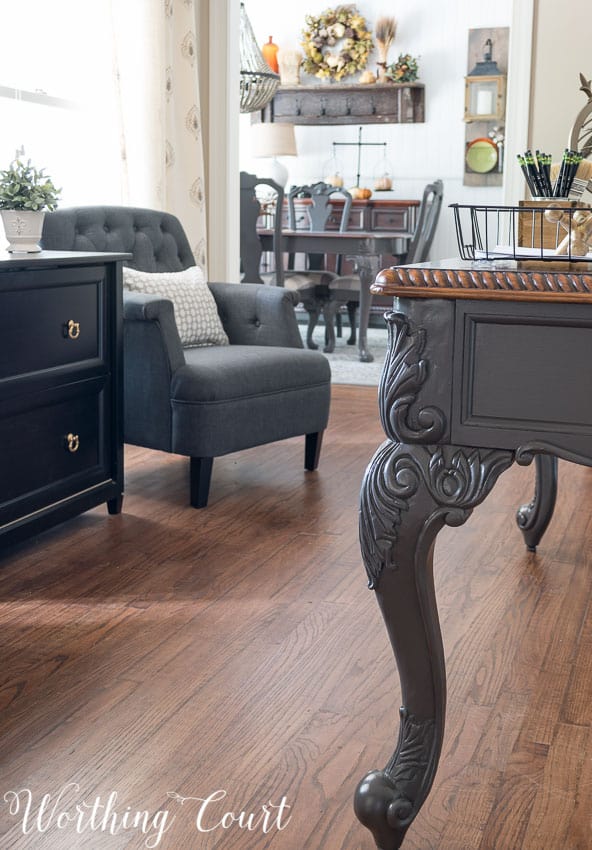 Pin
This particular shade of gray paint does such a good job of enhancing all of the ornate details in the wood.  It looks like I've applied a dark glaze over the paint, but nope – it's just the paint.
Pin
I don't care for a desk top that is filled with too many things, so I have it styled very simply.  I don't know about you, but it becomes hard for me to concentrate when I'm working if I'm surrounded by too much stuff and clutter.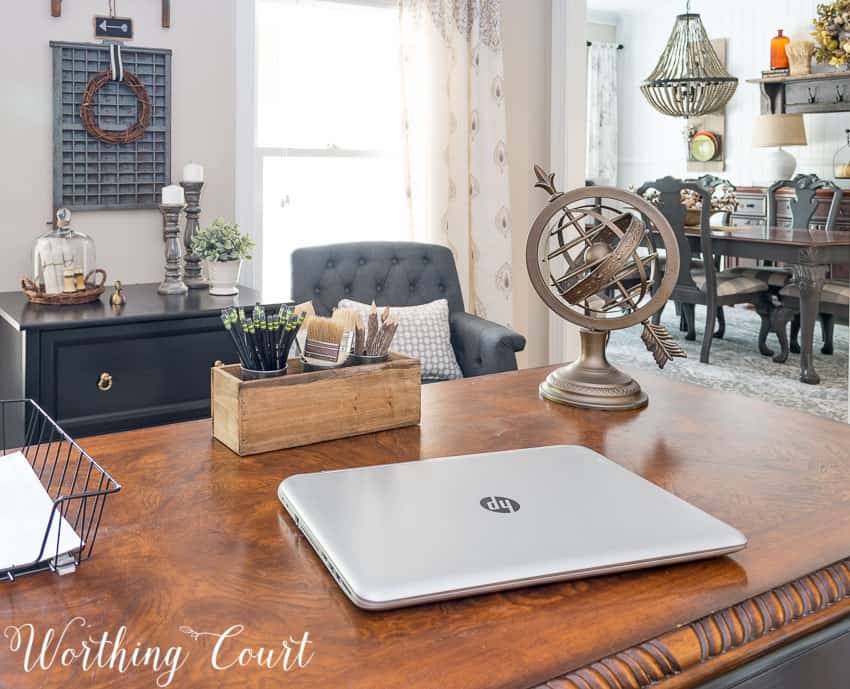 Pin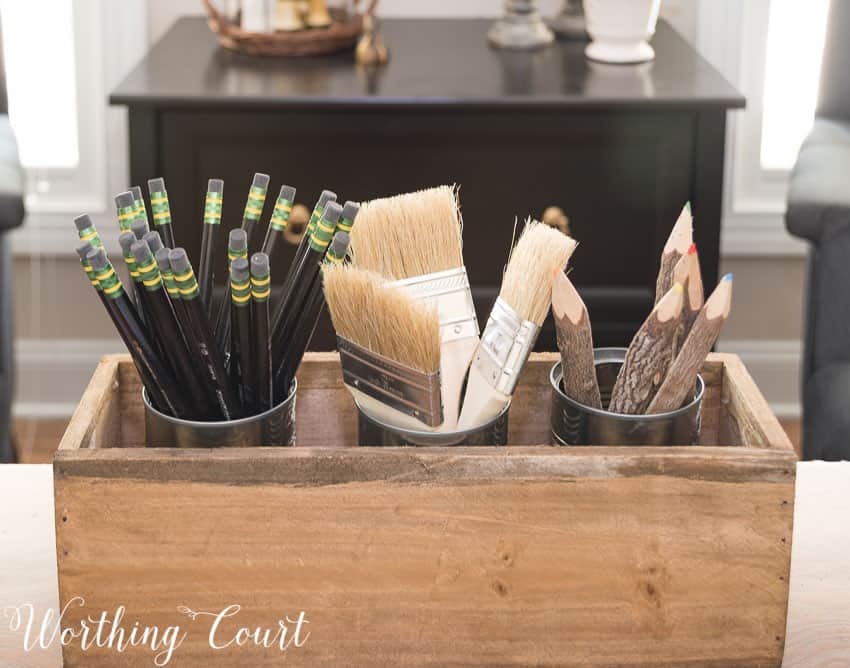 Pin
I hope, I hope, I hope that the bookcases turn out okay.  If they do, I'll be back to share them soon!
Want to catch up?
NEW CHAIRS AND GETTING STARTED ON MY OFFICE MAKEOVER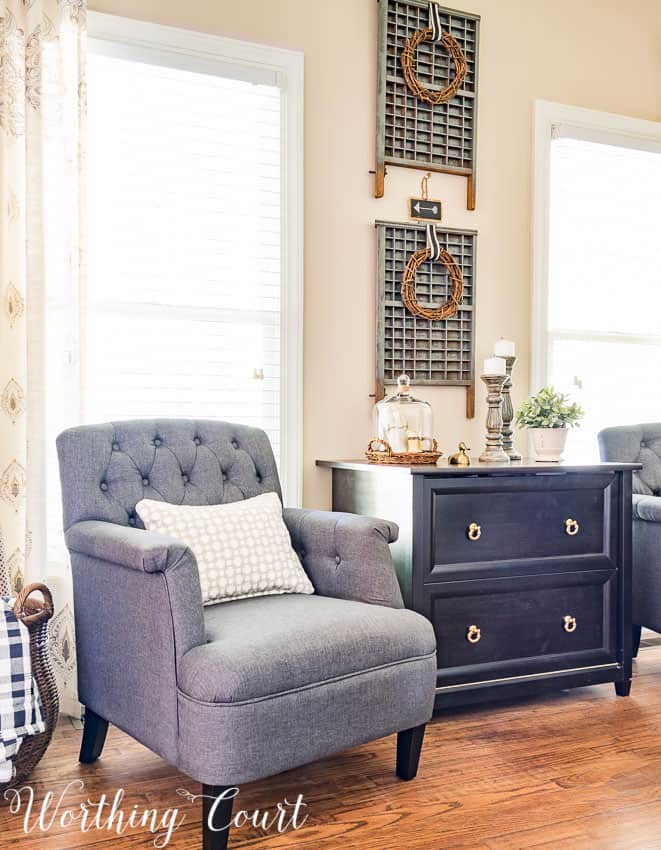 Pin