Don't like yucky, slimy pumpkin pulp and don't want to make a mess when carving your Halloween pumpkin?  Try one of these no-carve pumpkin ideas instead!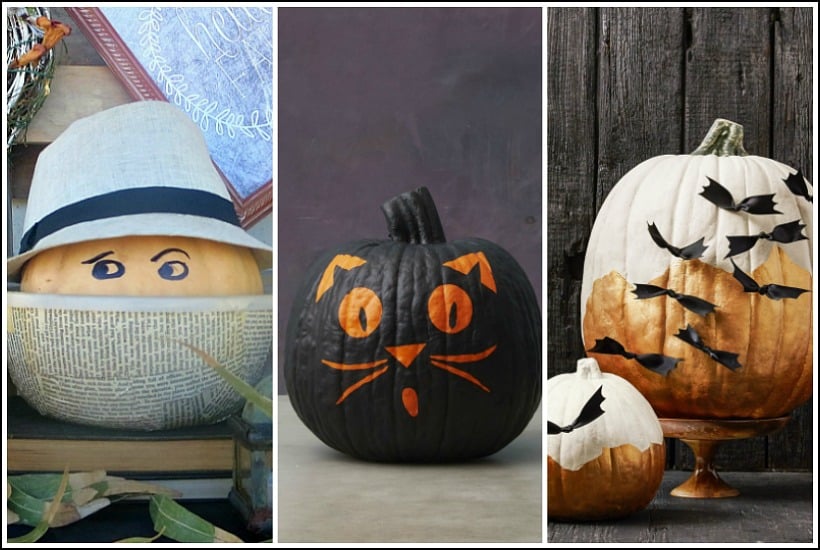 These days, I've switched to no-carve pumpkins for Halloween to greet those little trick-or-treating munchkins that make an appearance at my door every year.  Long gone are the days of sticking my hands down inside a slimy pumpkin so that I can prep it for carving!  Yuck.  Plus, it never fails that no matter how careful I am, I always manage to drop at least part of the pumpkin innards on the floor.  Yuck and yuck.
I've polled some of my blogging compatriots and have come up with 9 adorable no-carve ideas for your Halloween pumpkins.  And one more thing – nothing too scary allowed!  Click on the title above each image to get directions and more information.
Plus tips for making your pumpkin painting easy peasy!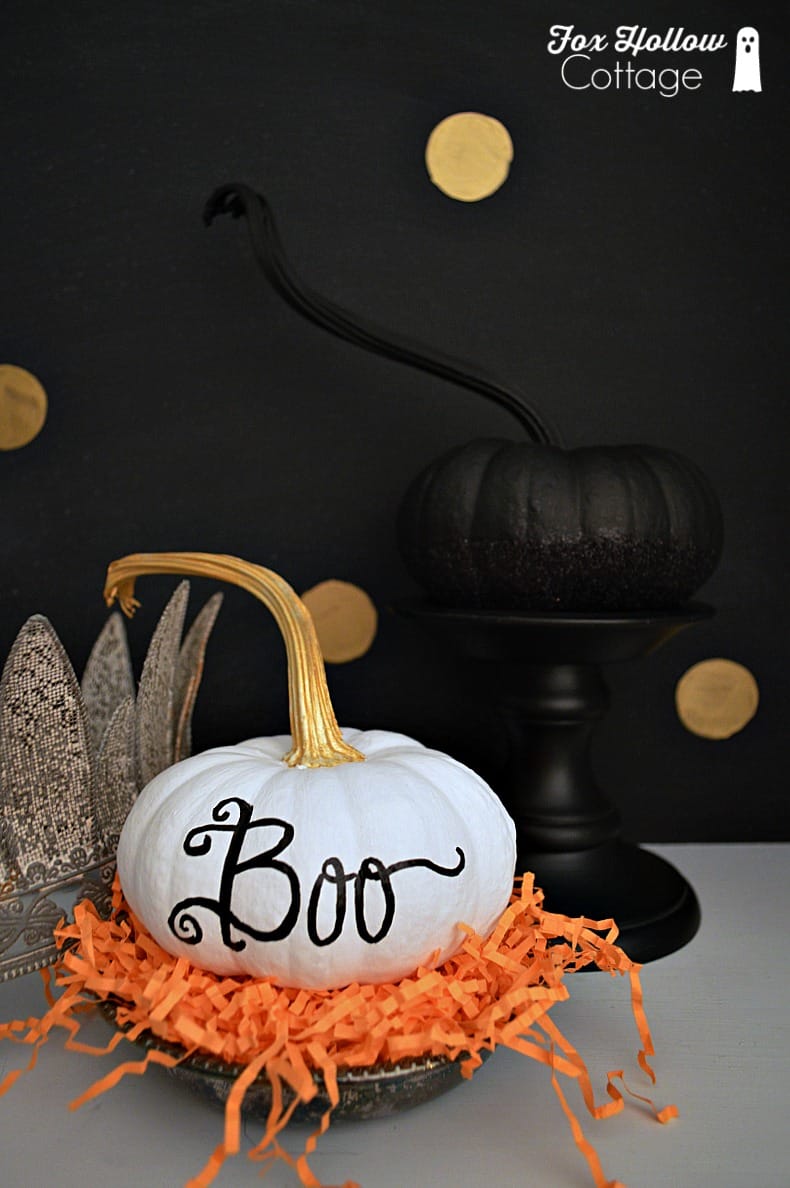 PAINTED SCALLOPED PUMPKIN from RAIN ON A TIN ROOF
Get the look using painter's tape!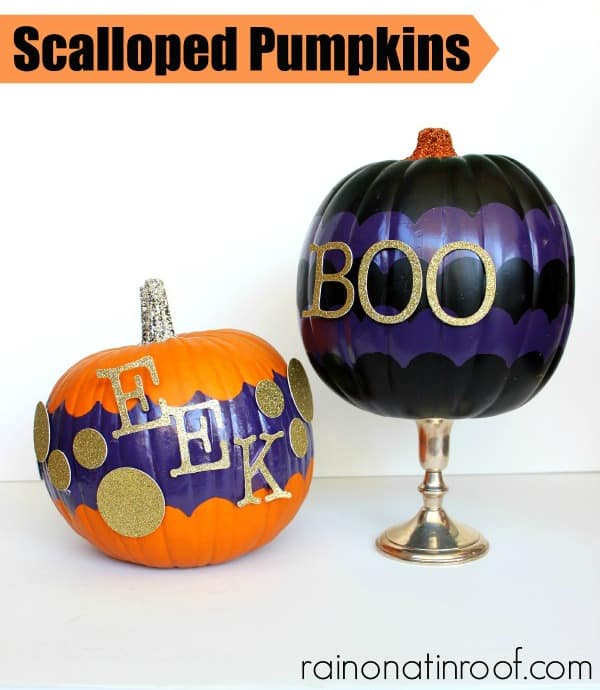 JACK O' LANTERN from GOOD HOUSEKEEPING
Get the look of a Jack O' Lantern without the carving!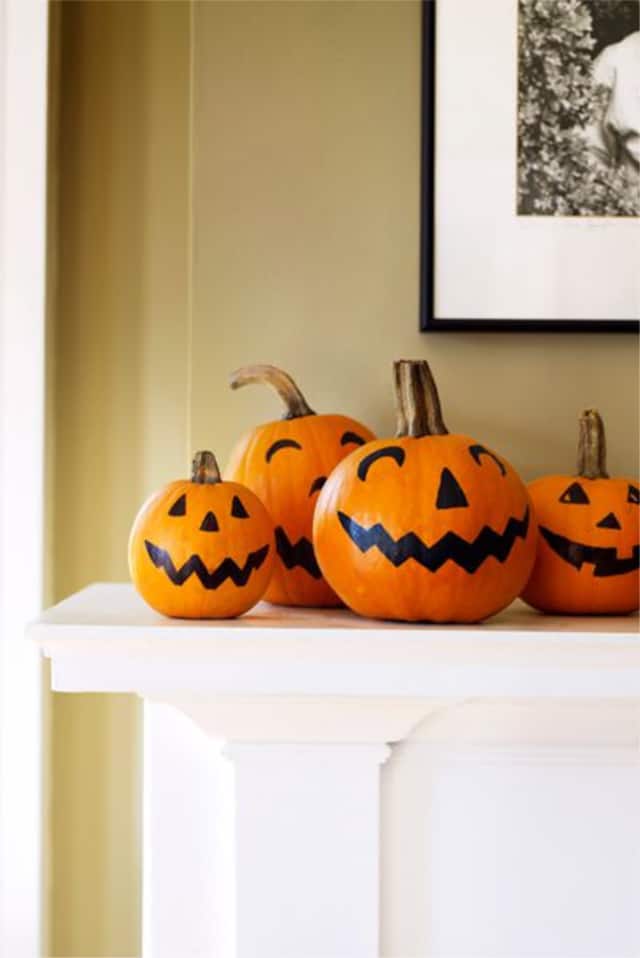 SCAREDY CAT PUMPKIN from GOOD HOUSEKEEPING
Another easy idea using painter's tape!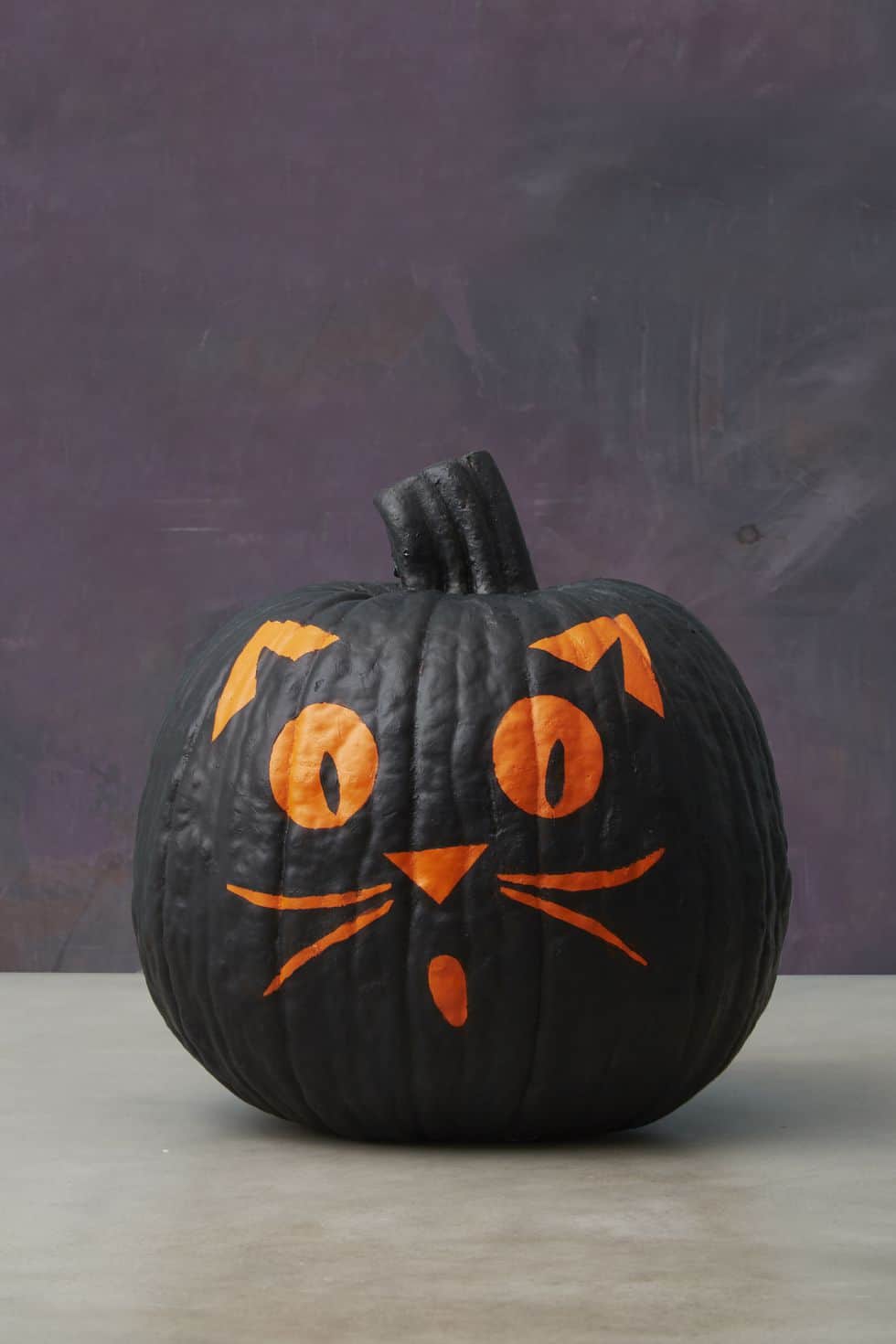 DUCK TAPE PUMPKINS from C.R.A.F.T.
A cheater way to get the look of a painted pumpkin without the mess!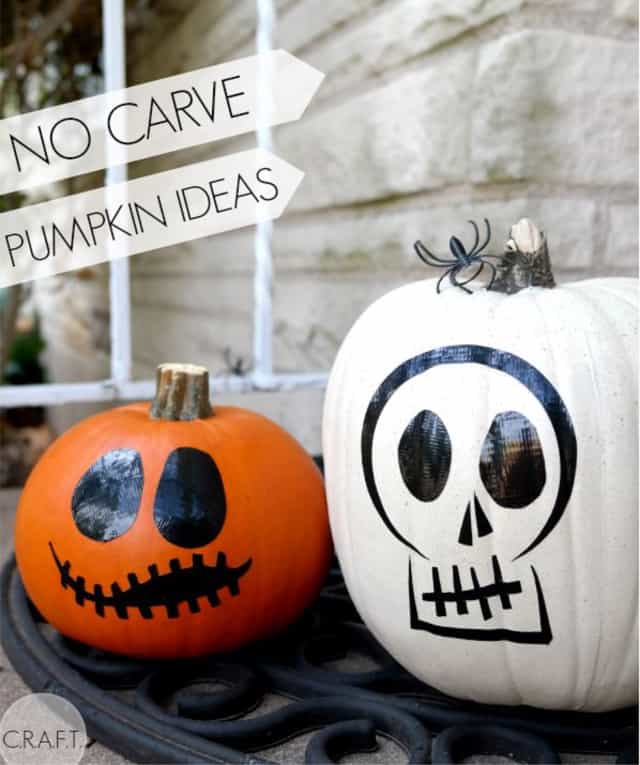 NO CARVE PUMPKIN DECORATING from C.R.A.F.T.
You won't believe what the ghost is made with!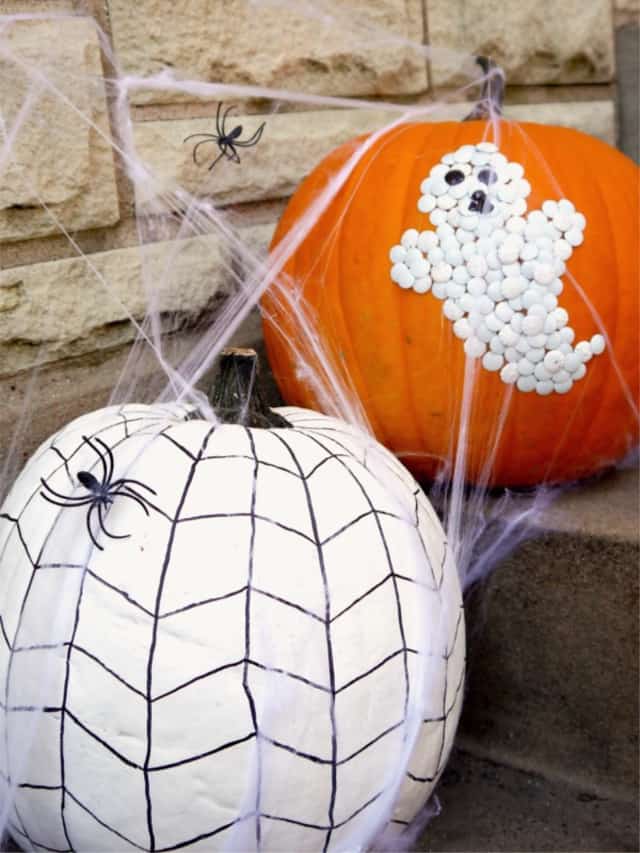 THE PARANOID MAN PUMPKIN from THE BOONDOCKS BLOG
Such a creative idea for a totally unexpected Halloween pumpkin!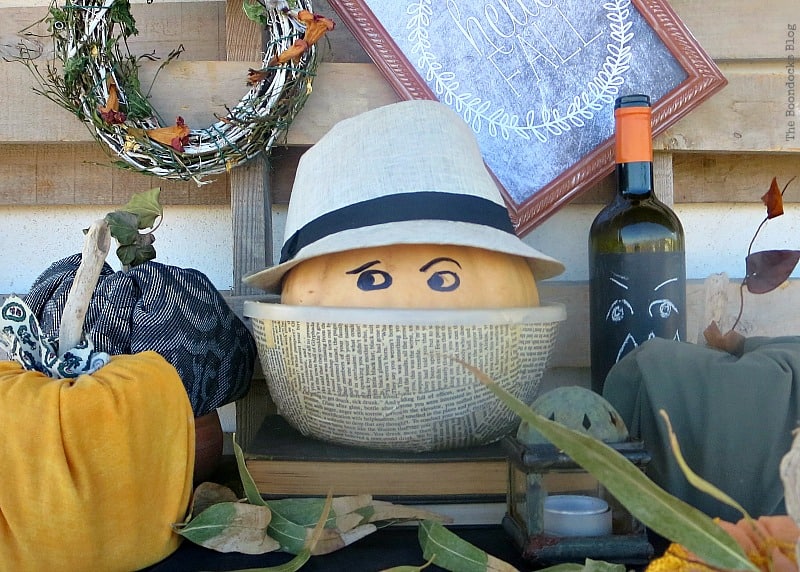 DIY STRIPED PUMPKINS FOR A CANDY CORN TREE from JENNIFER PERKINS
No one ever said that Halloween pumpkins are only meant for the front door!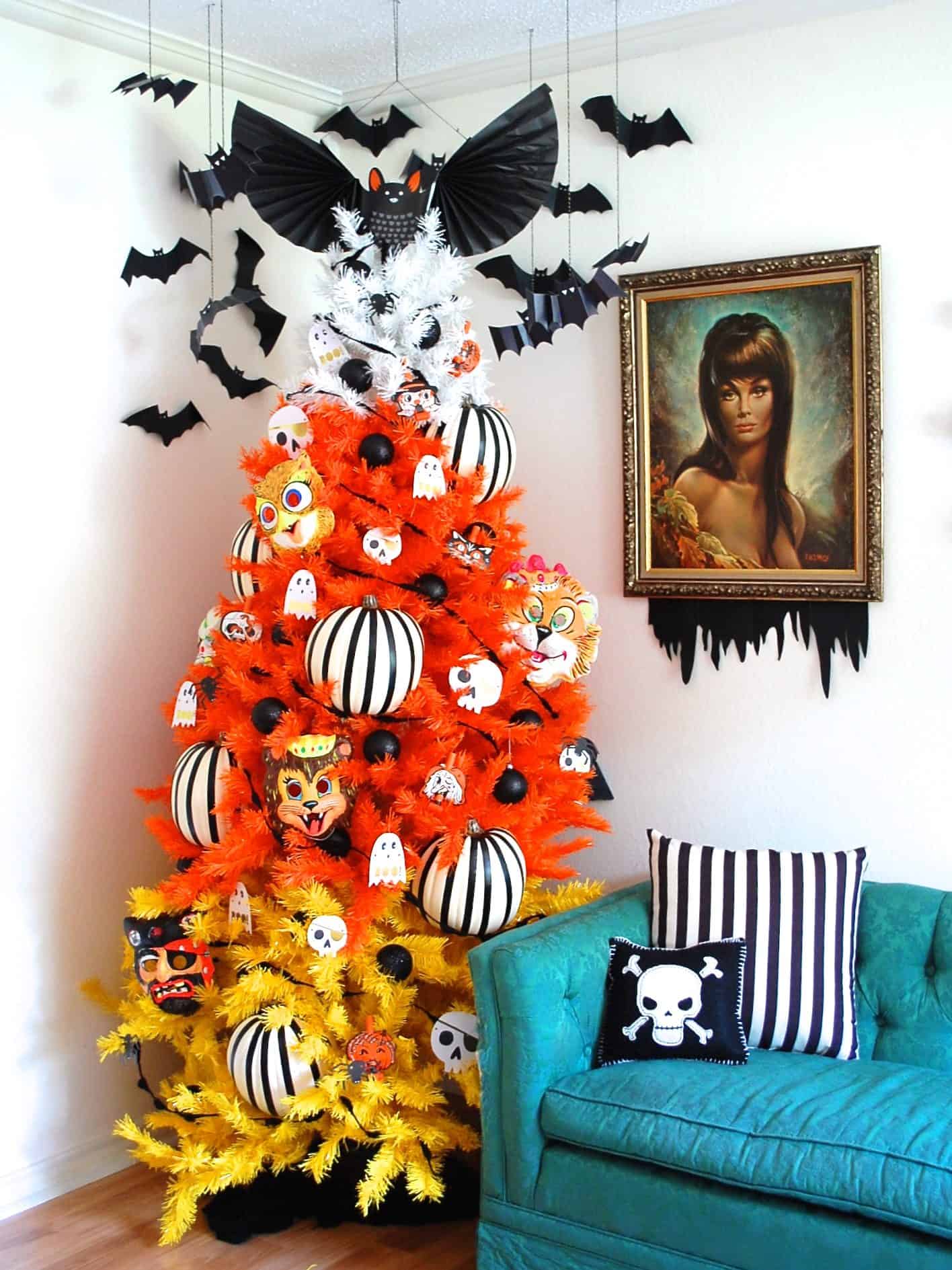 SWARM OF BATS PUMPKIN from GOOD HOUSEKEEPING
Grab some narrow black ribbon and straight pens!