One Fall Wreath – Revived For Three Different Looks
Anybody have a fall wreath that they're tired of?  Maybe you aren't really tired of it – maybe it's just looking a little sad and faded.  That's exactly the situation I've been finding myself in every fall for the last few years.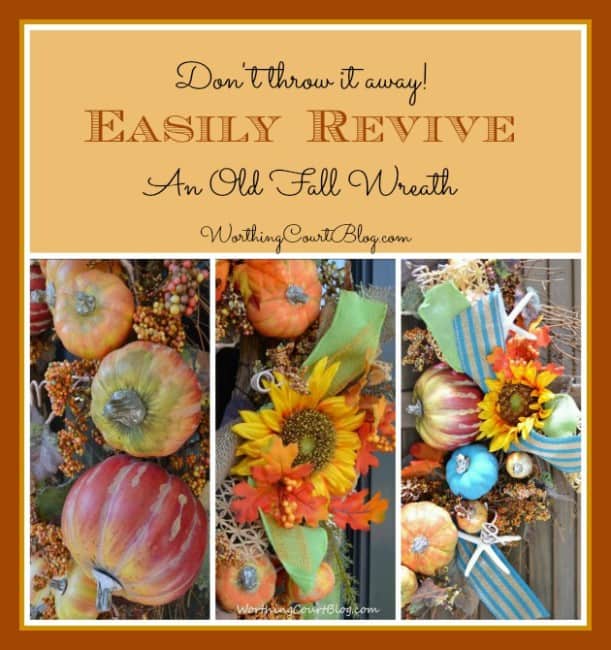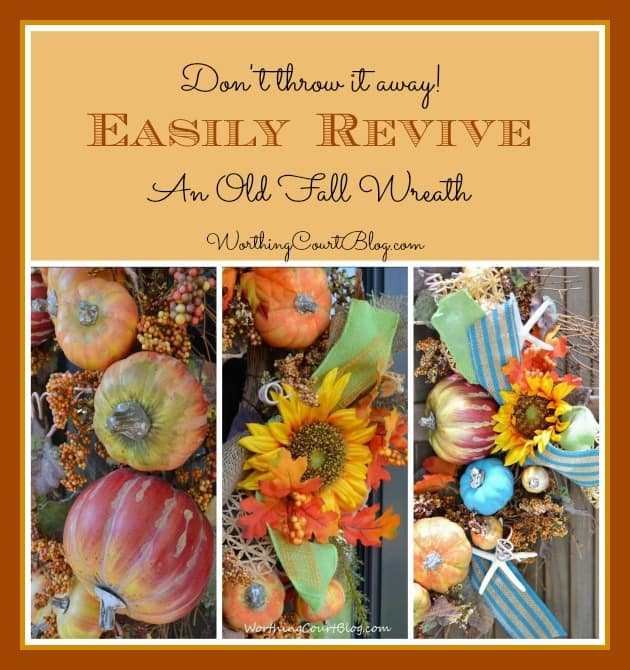 Pin
I think that I've had this pumpkin wreath for about ten years.  For several years I've been telling myself that 'this year' will be its last.  But then fall rolls back around again and guess what?  Out would come that same old sad, faded wreath.
When I pulled the wreath out for one more appearance in 2011, the pumpkins were faded from several years of sun and weather.  My remedy that year was to use my acrylic paints to give all of the pumpkins a face-lift.  After painting the pumpkins and fluffing the leaves and berries, it actually looked pretty presentable.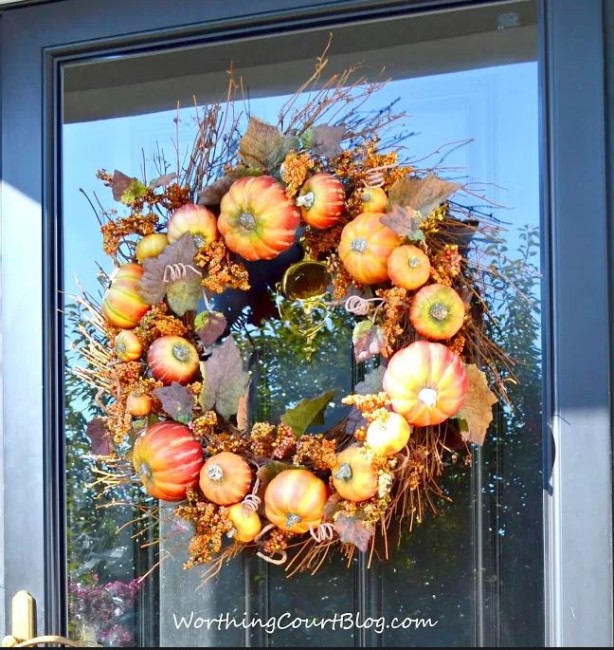 Pin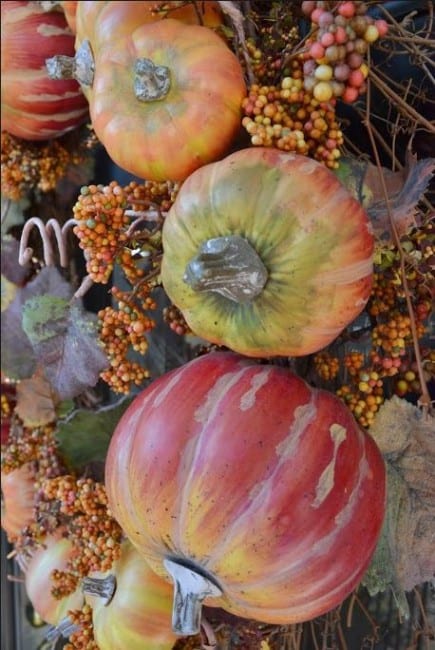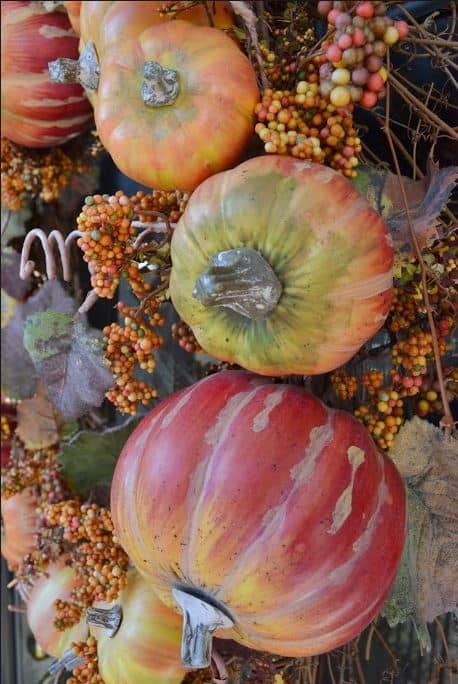 Pin
Out my pumpkin wreath came again when I decorated my front porch for fall in 2012.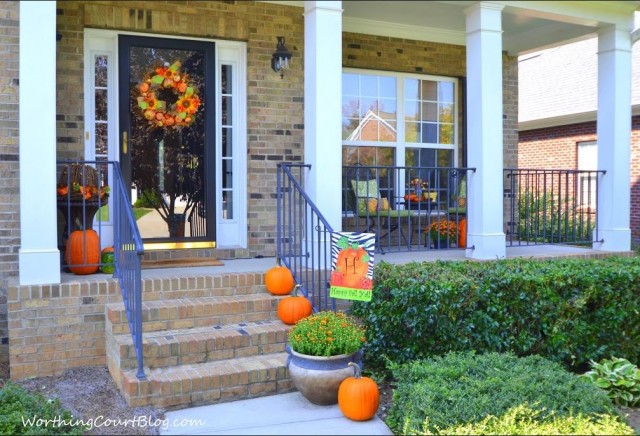 Pin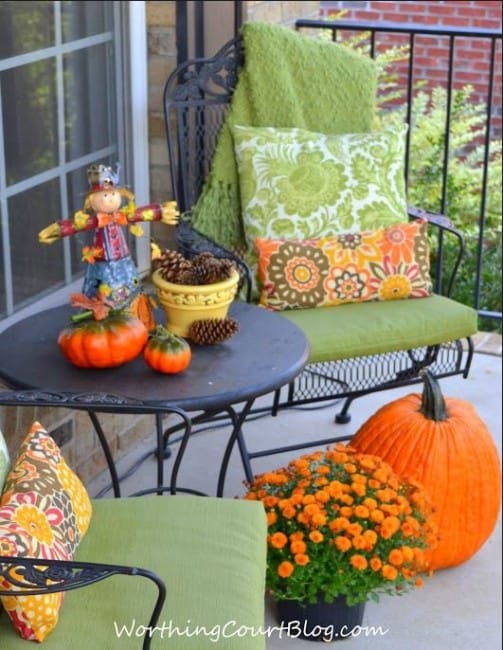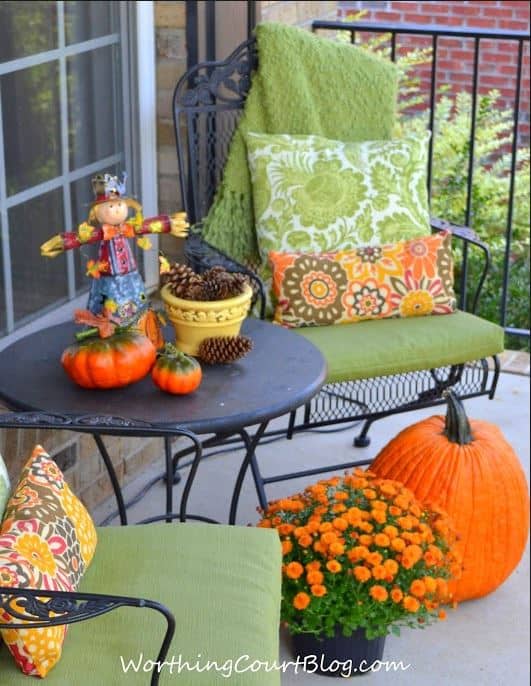 Pin
That year, I decided to try adding some gorgeous faux sunflowers and pieces of green and orange burlap ribbon.  I really liked it and felt like I had splurged on a new wreath.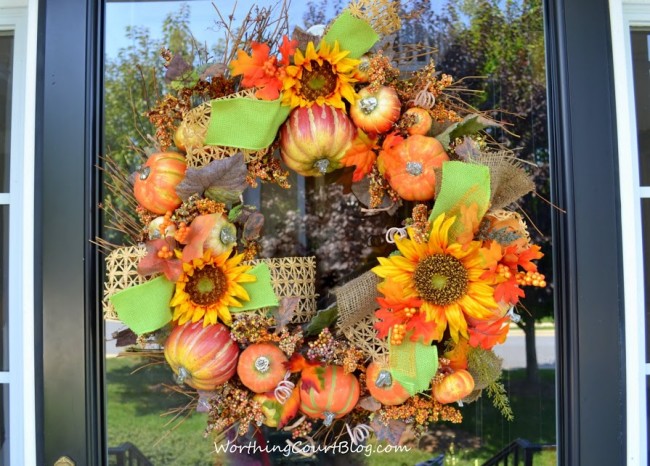 Pin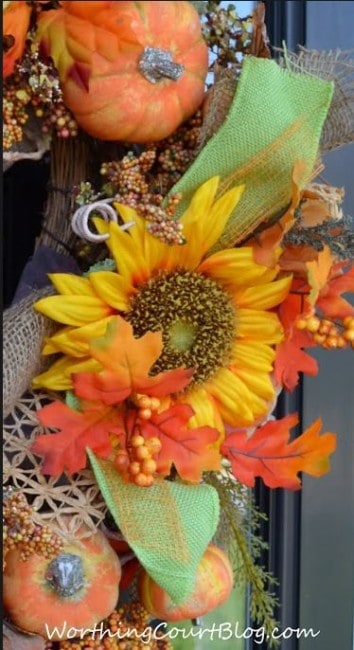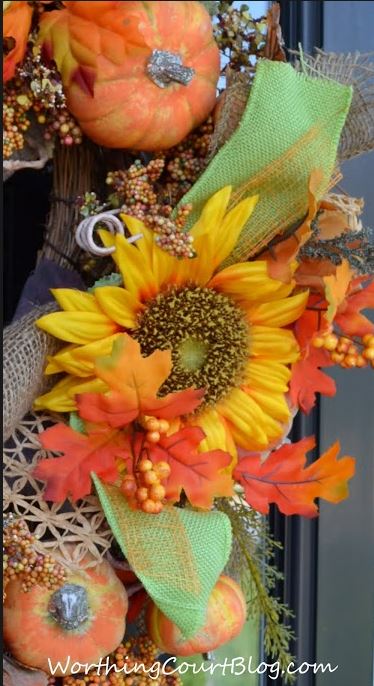 Pin
Now here we are in 2013.  I have different plans for the front door at my house this year, but I did want to use my much loved pumpkin wreath one more time.  Out came the acrylic paint again, more burlap ribbon – this time with blue stripes, and some starfish tucked in here and there.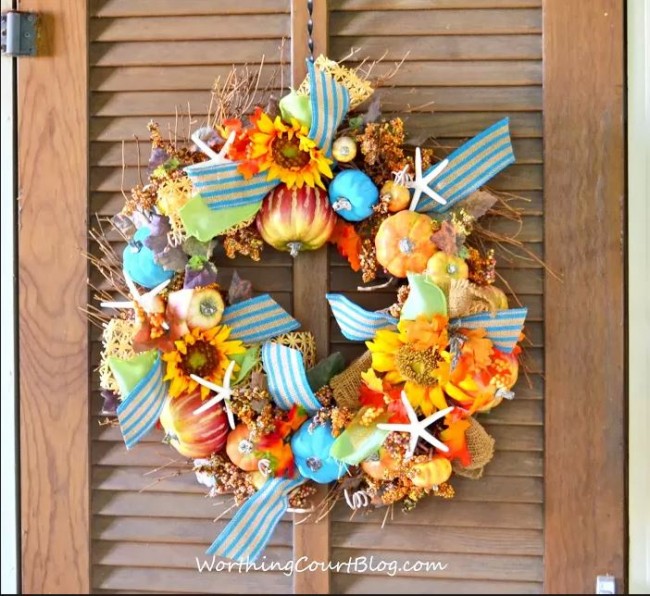 Pin
Maybe you can figure out where I used it.  🙂  This is just a little sneaky peek of things to come.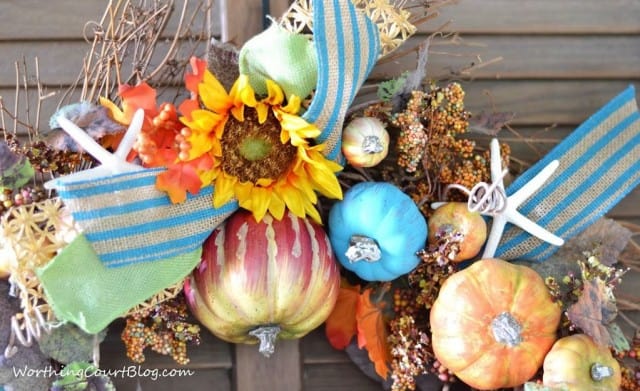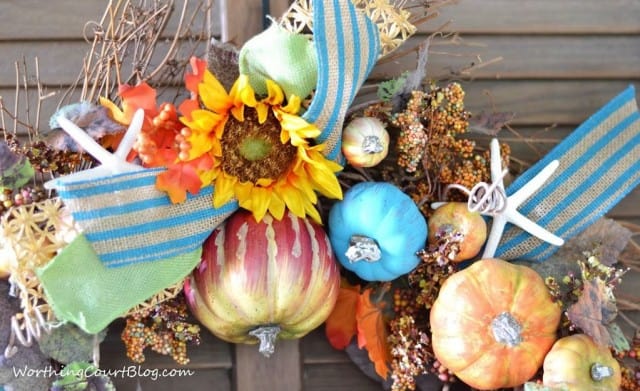 Pin
The moral of the story?  Don't be too quick to throw out a wreath that you've had hanging around (pun intended!) and are tired of.  I was able to revive my wreath for just pennies and get several more years of use out of it.
Who knows where it will wind up next year!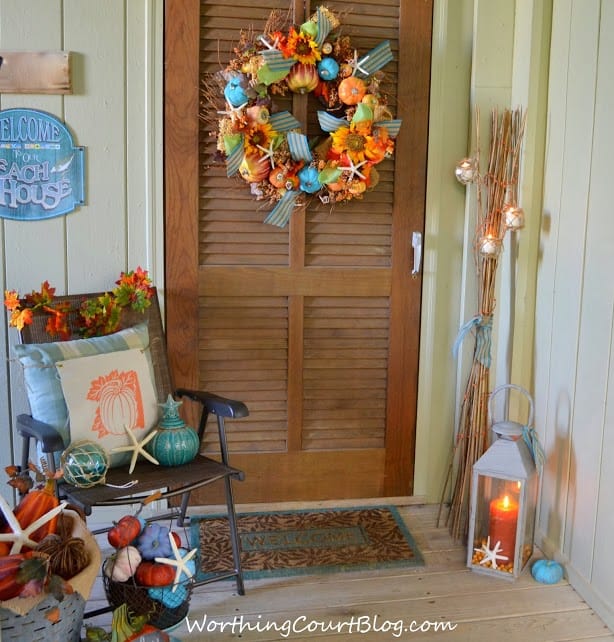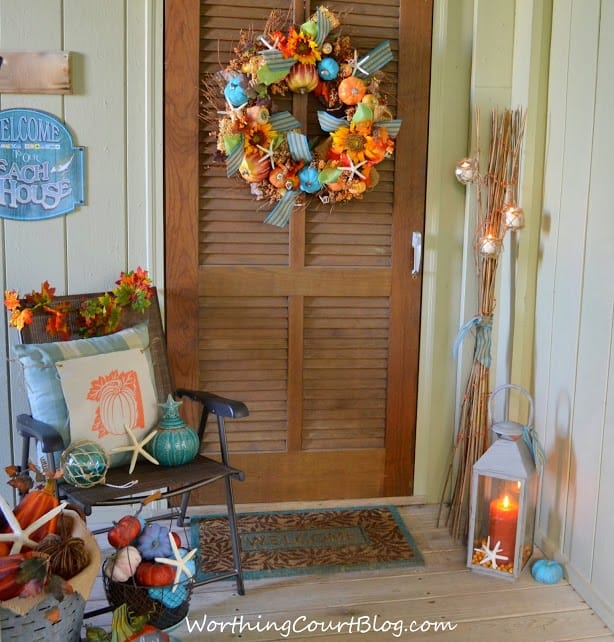 Pin