Welcome to August, my friends!  I feel like summer is definitely on the downhill slide.  🙁  This summer has just flown by for me – I've said many times lately that this has been one of the busiest times ever for us and July was no exception.  If all goes well though, I'll have an exciting announcement to share with you soon!
A new Reader Appreciation Giveaway has started for the month of August for a $100 Pottery Barn gift card!  Scroll down to the bottom for all of the details.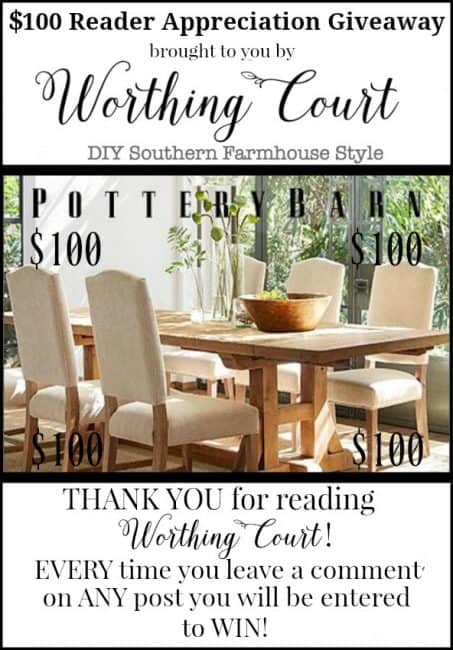 Did you know that I started a video decorating series on the Worthing Court Facebook page?  I broadcast my very first video this past Friday and you can view it by clicking right HERE.  I plan to make this a regular event, so you may want to follow my page to be sure that you don't miss any future videos.  You can follow my Facebook page by clicking right HERE.  I'd love for you to let me know about any of your decorating struggles so that I can possibly address them in a future video!
Take a look at what I was up to in July.
HOW TO BRING OUT THE BEST OF YOUR HOME
No matter how dated or un-decorated, every home that I've ever been in is, I can always find a few features that are awesome and others that are well…not so much.  The idea is to minimize the features that don't make your home shine in the best light and maximize the ones that do! I've got five tips for how to bring out the best of your home, so that it will always put its best face forward.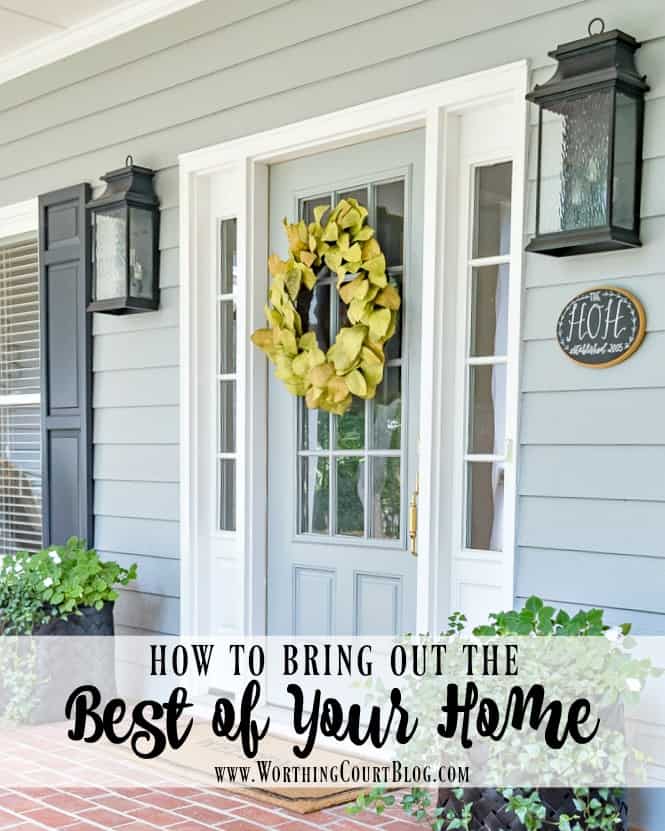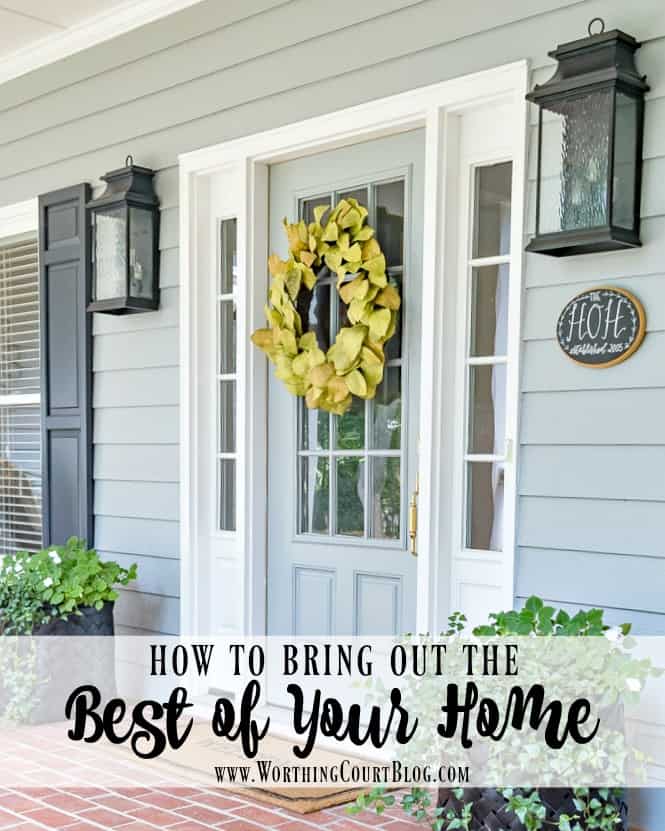 HAVE YOU EVER WANTED TO PURCHASE A FIXER-UPPER?
If so, proceed with caution!  Taking these considerations into account just might help you to make a decision.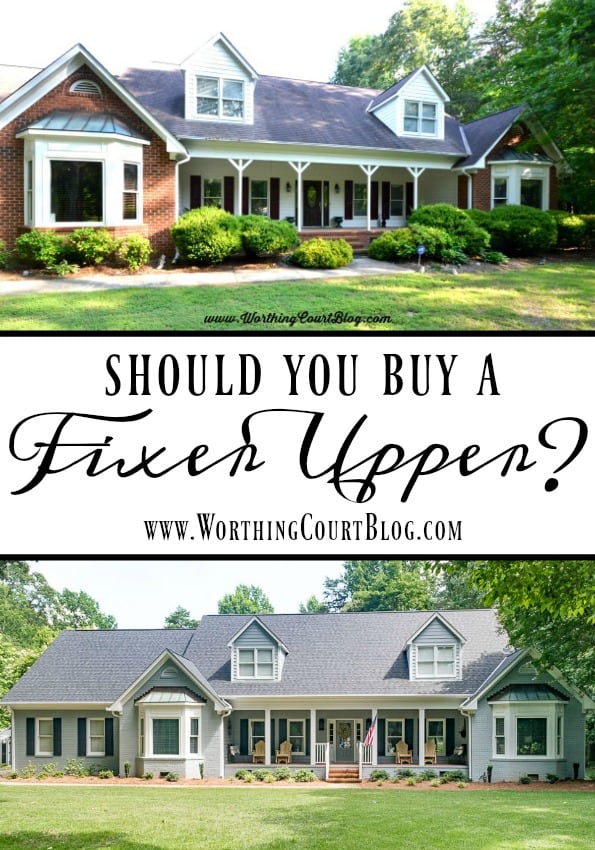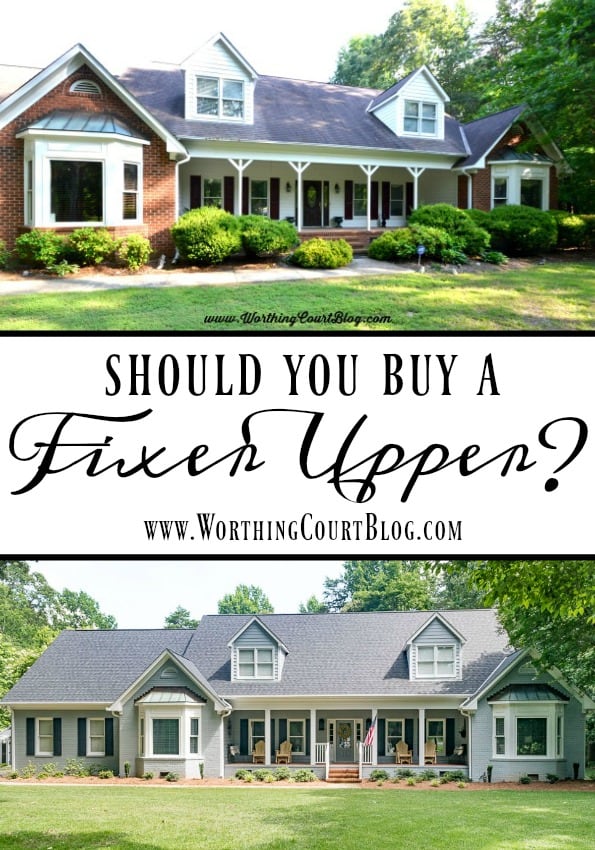 LATE SUMMER FARMHOUSE OPEN KITCHEN SHELVES
Late summer is when my thoughts start turning toward fall!  I'm not quite ready to completely let go of summer – not yet.  Instead, I'll just pull out my faux green apples and a few wood elements to combine together to give me the feel of fall, but still say that summer isn't quite over.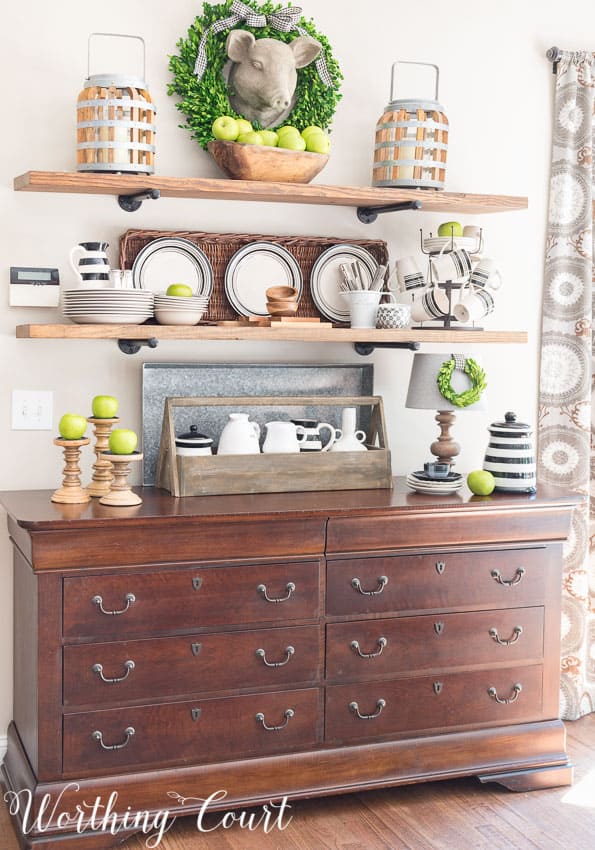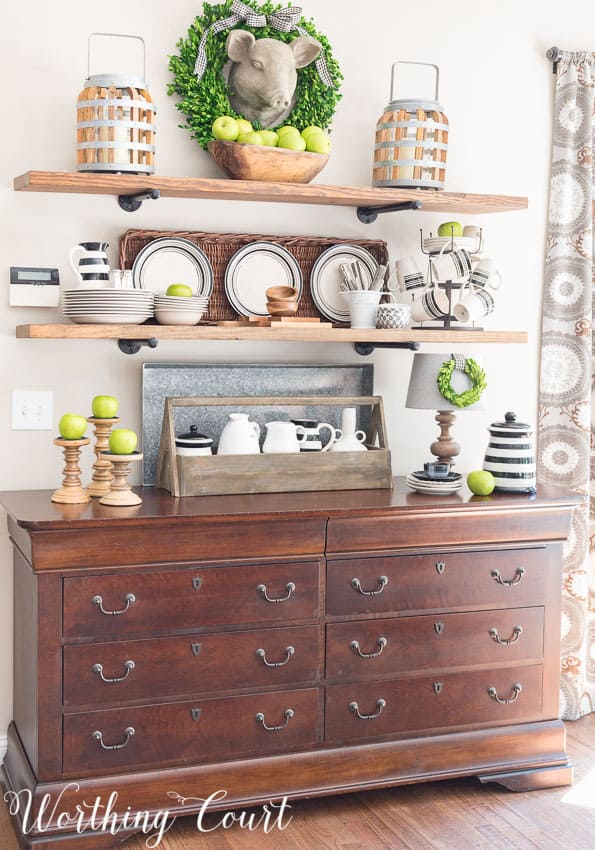 5 NO-FAIL WAYS TO CHANGE THE LOOK OF A ROOM
Have you ever had the urge to give any of the rooms in your home a whole new look, but don't want to go to the trouble or expense of a whole remodel?  I'm right there with ya!  I love the idea of being able to make small changes in a room, but wind up with a totally "new" space.  Check out these 5 no fail ways to change the look of any room in your home!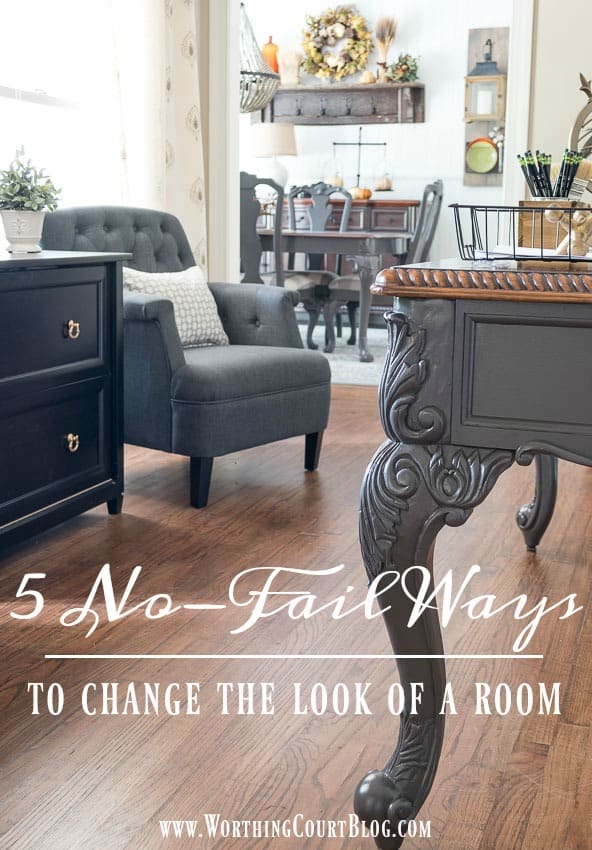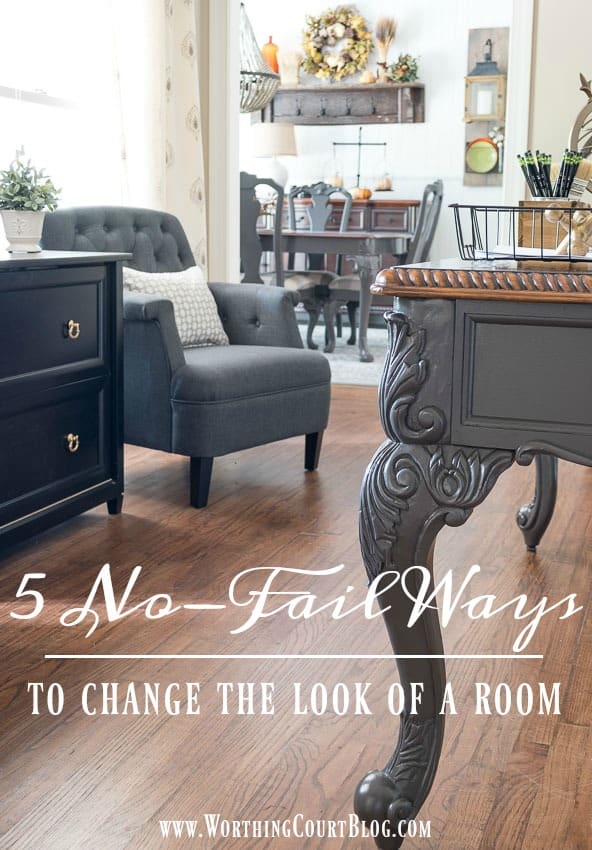 HOW TO GET A COHESIVE LOOK WHEN YOU DECORATE
Say you're all ready to decorate a room in your home?  Use these tips for creating a cohesive look to help you get it right from the beginning.  Or, maybe you've already decorated the room, but something just seems off to you.  Often times, the problem is that while all of the individual elements might be pretty on their own, the room just doesn't look pulled together.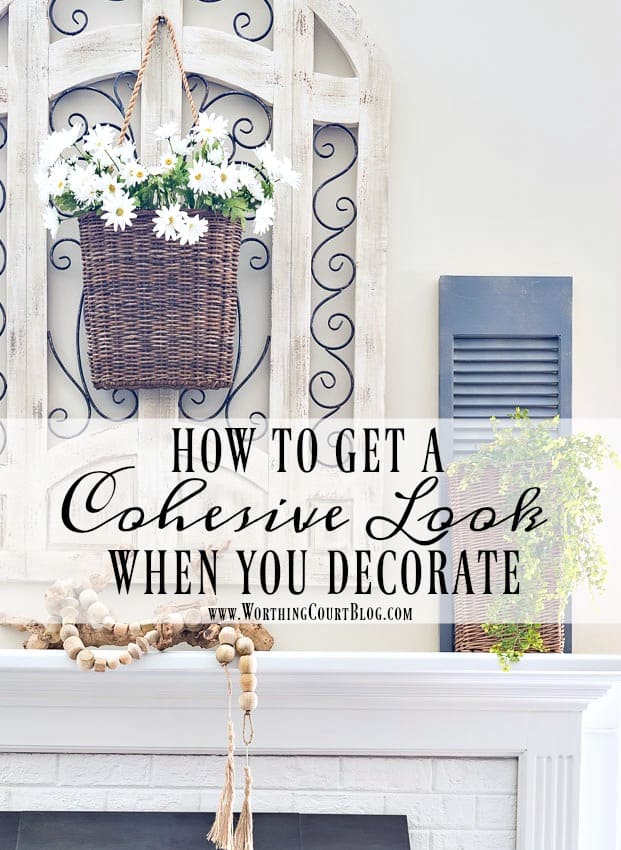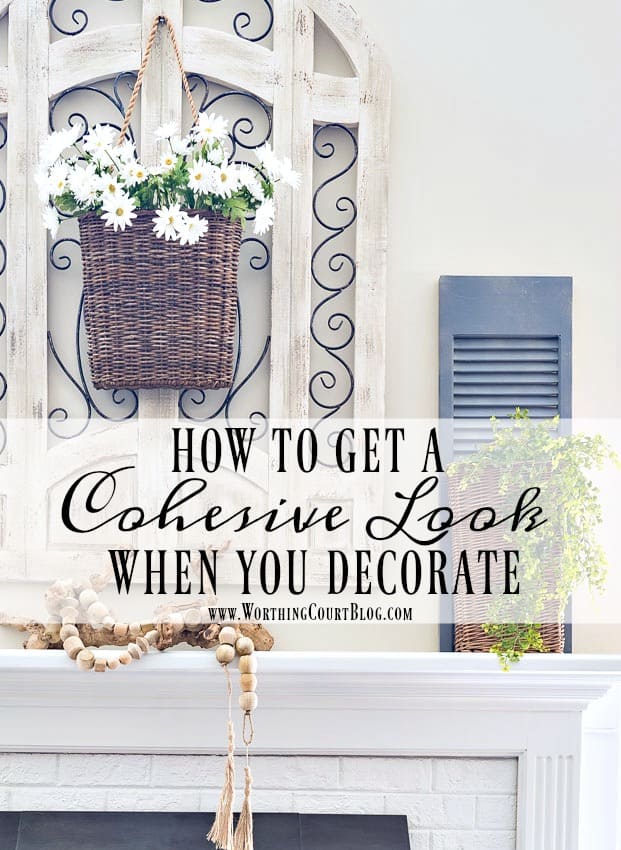 THERE'S MORE!
15 WAYS TO USE THE BACK OF A CLOSET DOOR FOR STORAGE AND ORGANIZATION
PLEASE HELP ME CHOOSE THE BEST NIGHTSTANDS FOR MY BEDROOM
HOW TO ALMOST EFFORTLESSLY DECORATE FOR SUMMER
WHAT TO DO WHEN YOU DON'T HAVE SPACE FOR A MUDROOM
Make sure you read these rules for the Reader Appreciation giveaway!
Remember – MORE COMMENTS = MORE CHANCES TO WIN!