Hello, my friends!  This is hands down my favorite day of the month!  Why?  Because it's the first Saturday of a new month,  so that means it's time to start taking entries for a brand new Reader Appreciation Giveaway!  It's my chance to try to show each and every one of you how much I truly appreciate you being a part of the Worthing Court community!
THIS MONTH I'M GIVING AWAY A $100 GIFT CARD TO POTTERY BARN!
SCROLL TO THE BOTTOM OF THE POST FOR ENTRY RULES AND DETAILS.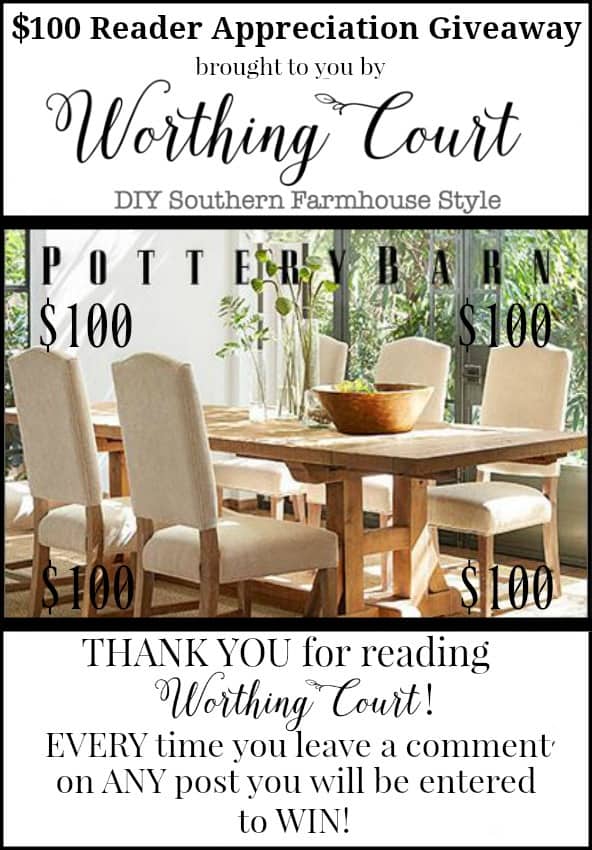 I feel like a broken record as it seems I'm constantly talking about how jam packed my schedule has been, but that's been especially true for me the last few months.  I know it's the same for many of you too.  However, fall is here and the show must go on!  😀  Let's take a look back at some of the highlights from Worthing Court during September.
THESE ARE MY MOST FAVORITE FALL SHELVES EVER!
Question for you – have you ever decorated a spot in your home and loved it so much that you spent way to much time staring at it and used every excuse in the book to walk by so you could get just one more glimpse at what you just put together?  That's exactly how I feel about the open shelves in my breakfast room this fall!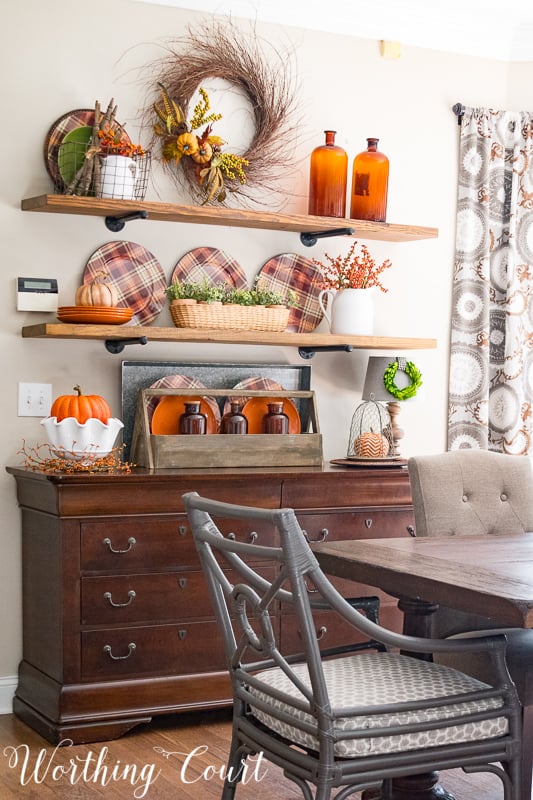 HOW TO CREATE A STUNNING FALL CENTERPIECE WITH ONE UNIQUE ELEMENT
The centerpiece that I created for my kitchen table was super simple to put together, but adding just one eye-catching, unique element really makes it a stunner!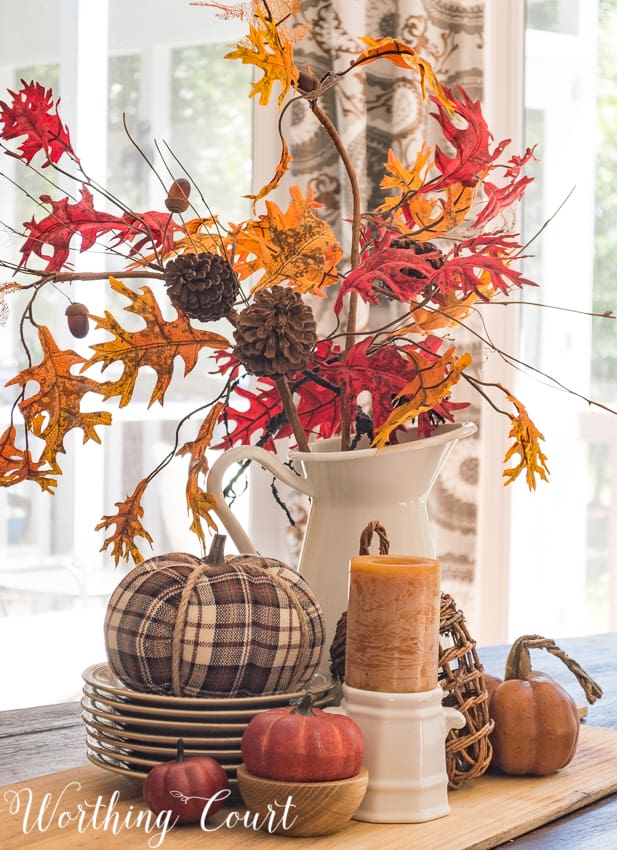 TRANSFORM THE LOOK OF YOUR ROOM WITH ONE OF THESE AFFORDABLE FLOOR LAMPS
Did you know that the right floor lamp can be decorative as well as functional?  Choosing the right one can totally transform the look of a room!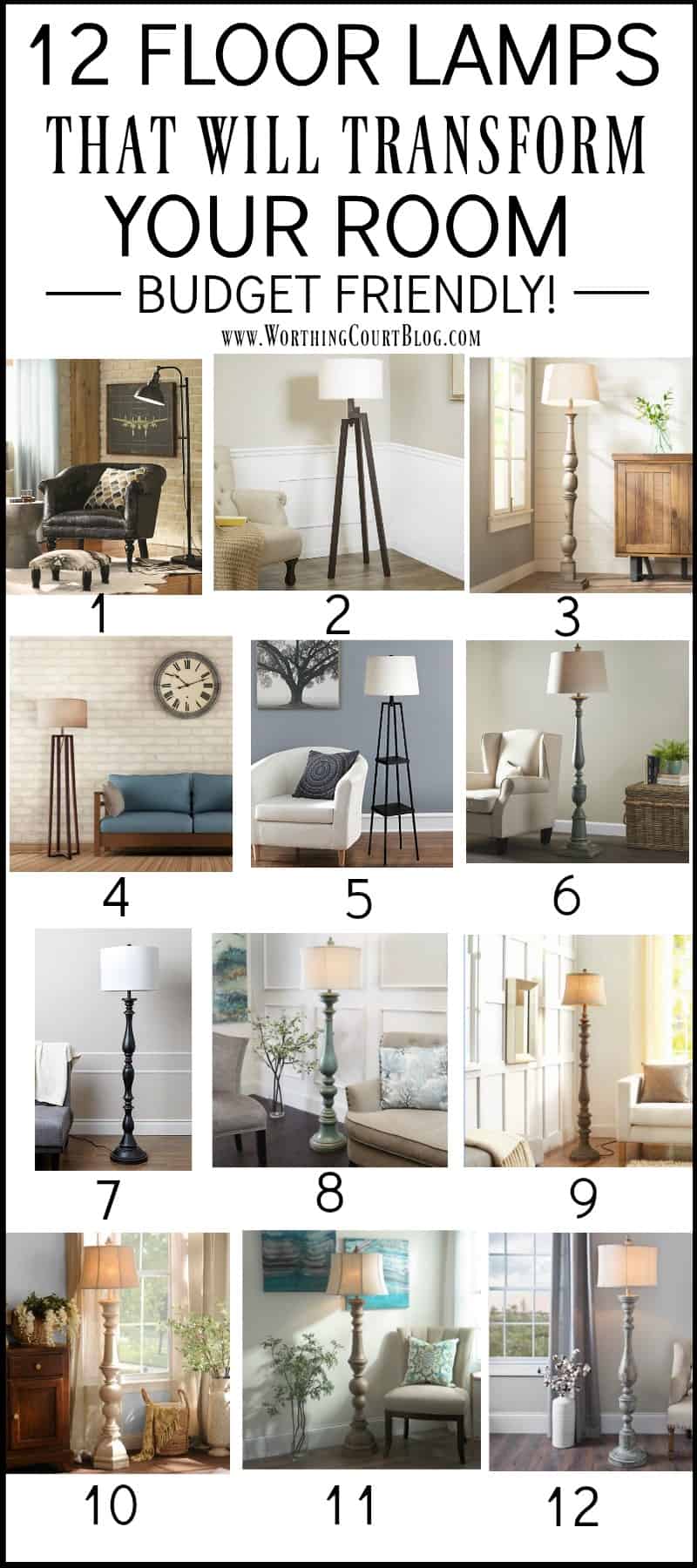 GET INSPIRED BY MY FAMILY ROOM DECORATED FOR FALL
I kept the fall decorating in my family room on the simple side this year, using traditional fall colors sprinkled throughout the room.  Take a look to see if you can spot some simple ideas to repeat in your own home!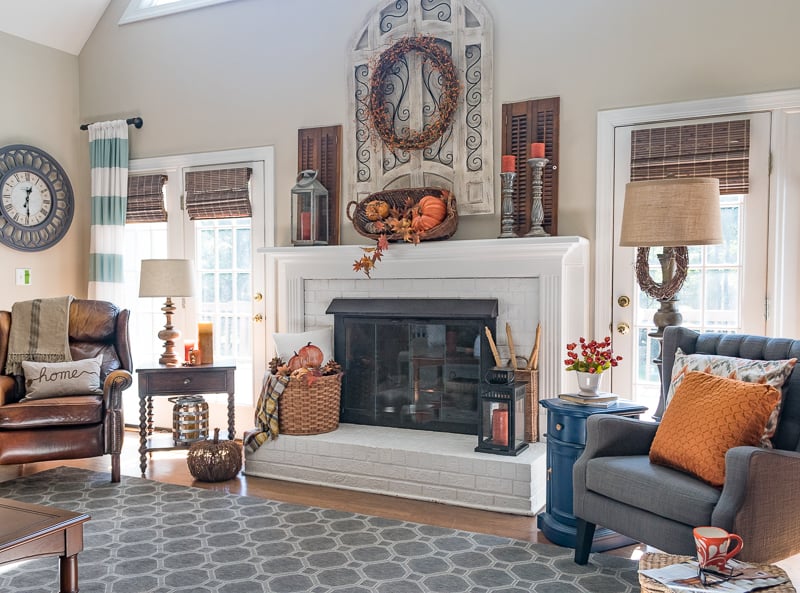 HOW TO HAVE A SIMPLE, BUT STUNNING FRONT PORCH FOR FALL
Extra time for fall decorating and I have kind of been at odds this season.  Take a look at how simply I decorated my front porch, but still created a gorgeous fall display.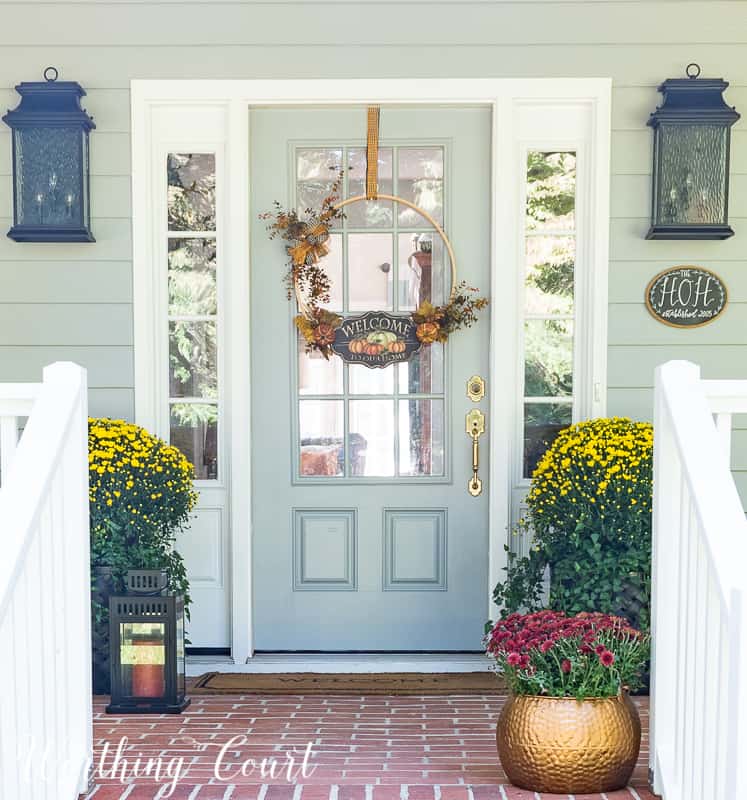 A NEW KIND OF FALL WREATH AND HOW TO MAKE ONE
To go along with my simple fall porch decorations, I also wanted a simple, less fussy wreath for my front door.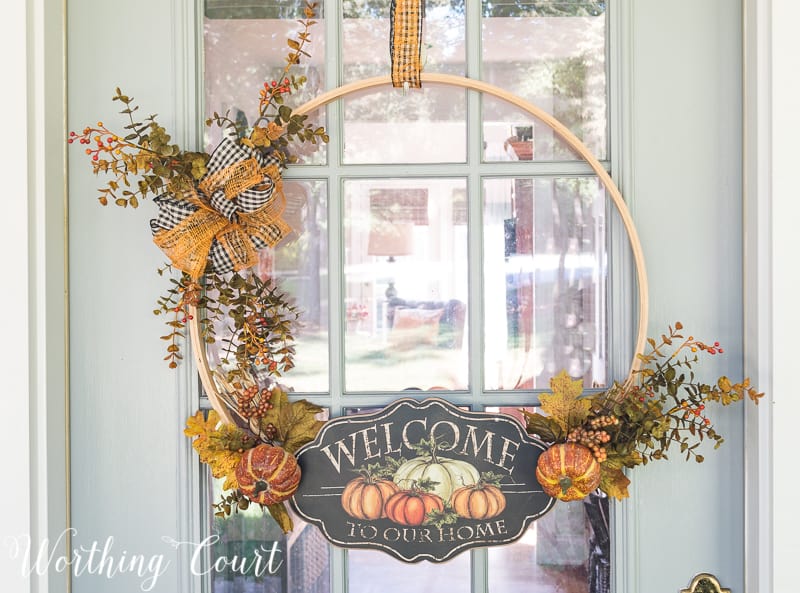 THERE'S MORE!
CREATING A WELCOMING FALL FOYER
EASY DIY FALL WREATHS YOU CAN MAKE IN UNDER 30 MINUTES
I FOUND THE BEST FALL THROW PILLOW COVERS FOR UNDER $30!
HOW TO MAKE A FABULOUS FALL CENTERPIECE
MAKE SURE YOU READ ALL OF THE RULES FOR THE READER APPRECIATION GIVEAWAY AND REMEMBER…
MORE COMMENTS = MORE CHANCES TO WIN!
NO PURCHASE IS NECESSARY.