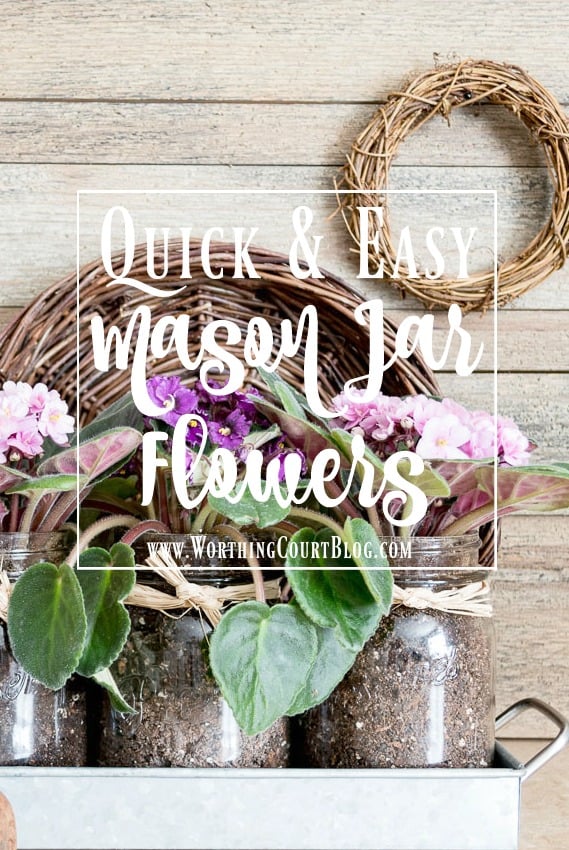 For this week's edition of The Best Of Worthing Court, I have a great super easy idea for a quickie gift or something to brighten your own space. Or, if you're looking for something with that personal touch for your mom, she's bound to love this idea!
Fresh flowers have always been a favorite gift for me to receive, but sadly they fade quickly and the container is often stashed away in a closet, never to be used again. I came up with a solution for that challenge though, plus you'll get double duty out of the container. That's a win win in my book!
I found an adorable set of mason jars, that comes nestled in a galvanized metal tray, to serve as a 'planter' for a trio of pretty violets. You'll find a link for where you can purchase a mason jar set exactly like this one down below.

MY LATEST VIDEOS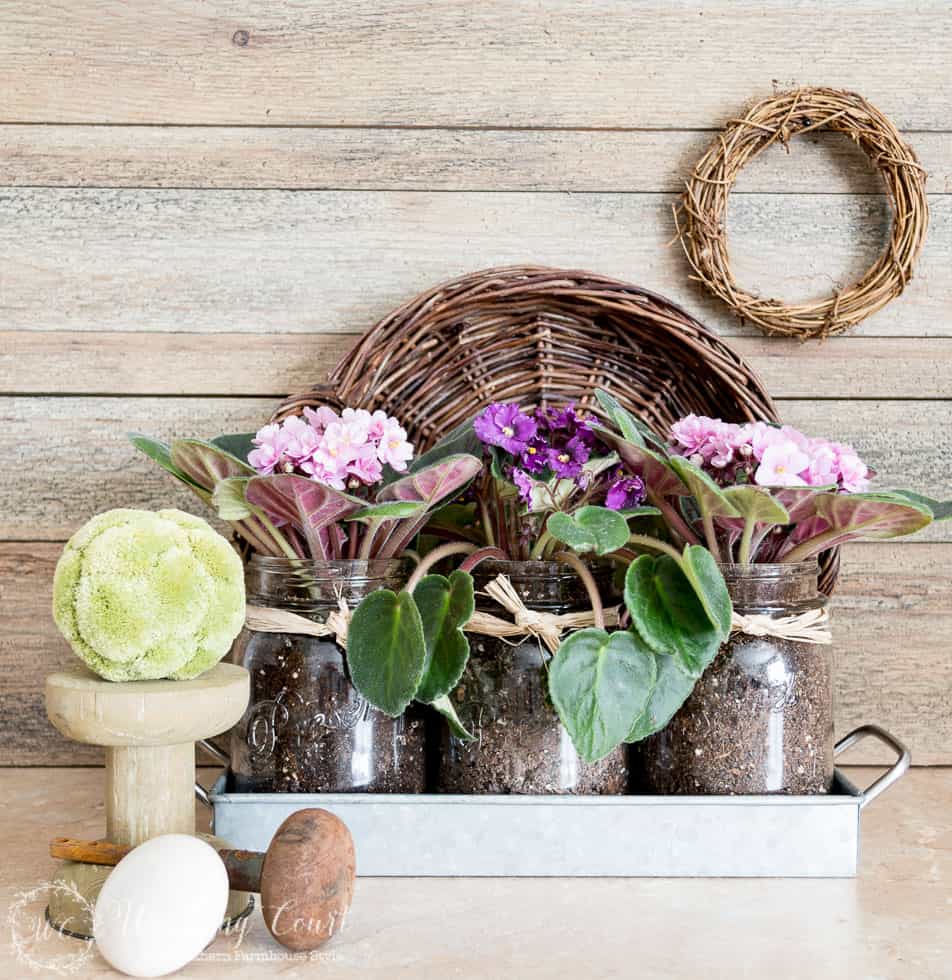 I was able to purchase the violets for less than $3 each at my local big box home improvement store. These jars have a wide mouth, so they worked perfectly as planters, once I added some potting soil. I simply removed the violets from their little pots and pushed them down into the soil filled jars and tied a bit of raffia around the jars for a finishing touch.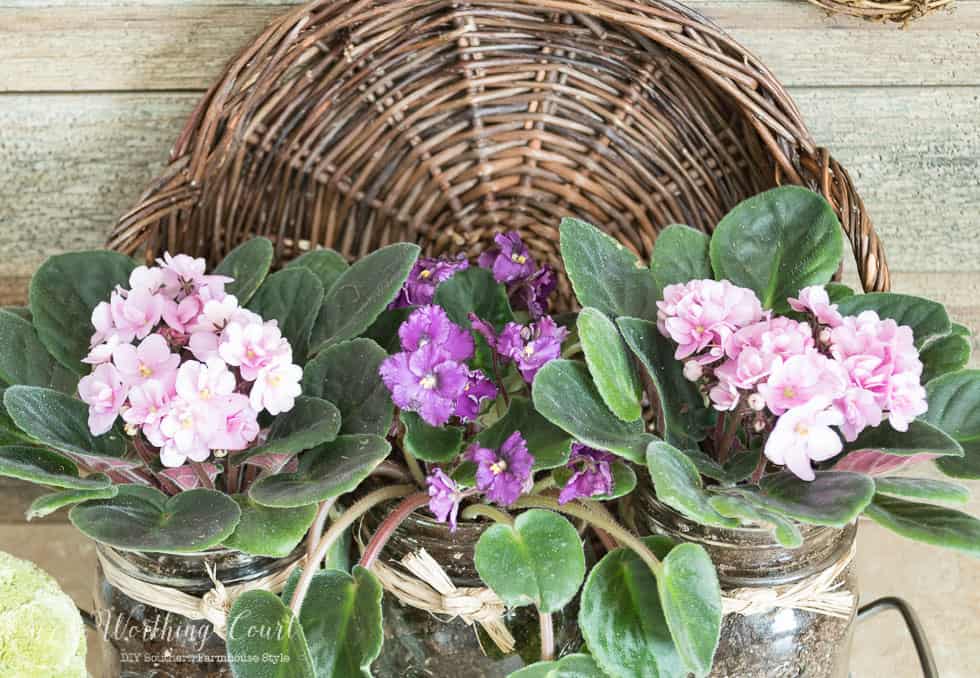 The trio of violets mixed together makes more of a statement than one lone pot would. And the pink and purple look so pretty mixed together.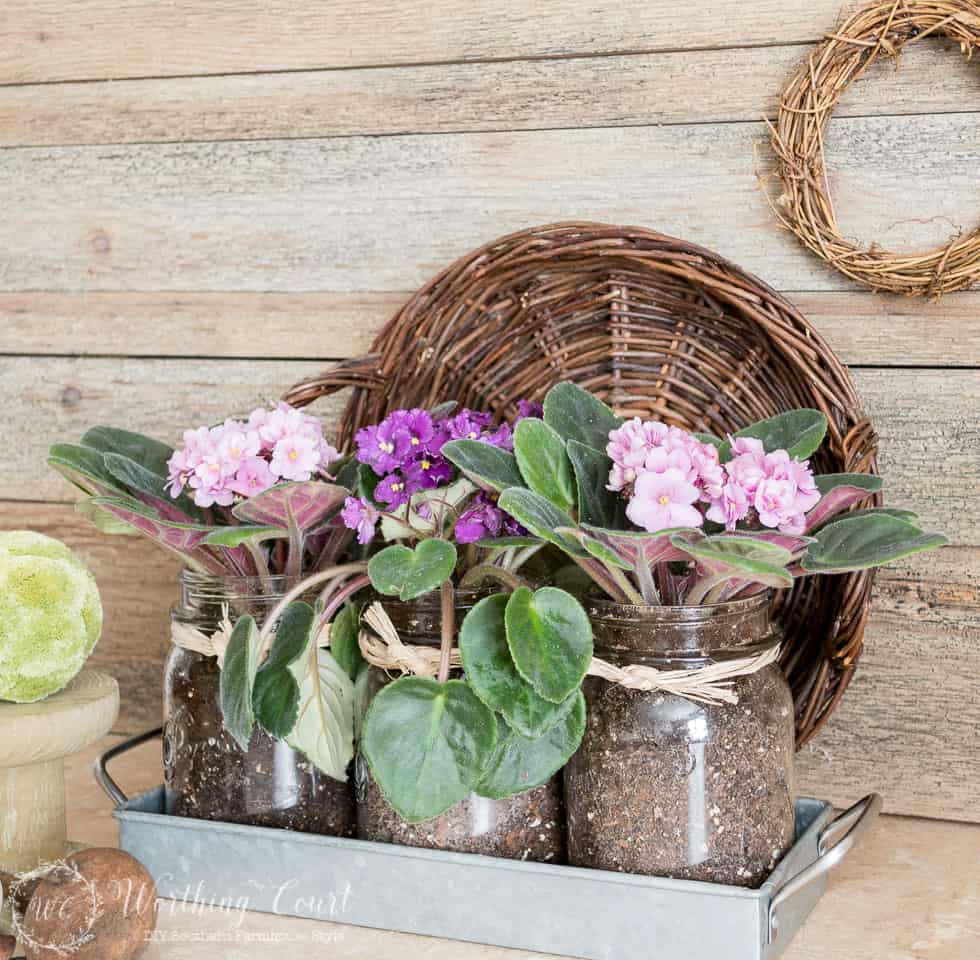 Now for the double duty part. When the jar set is no longer needed for a planter, it will serve me well this summer as a utensil holder during a cookout.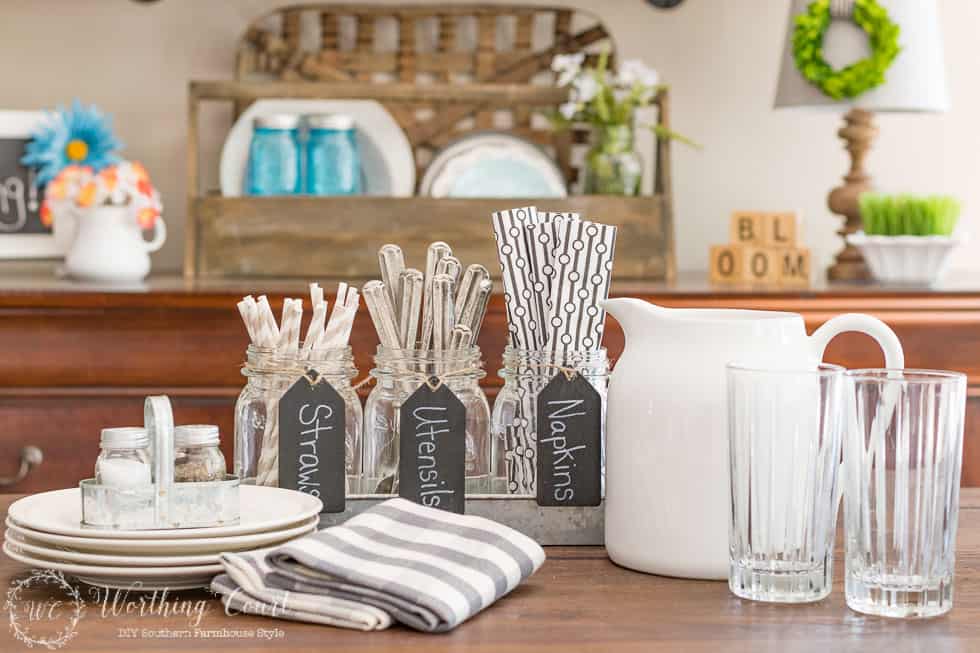 This is what the jar set is actually intended for. They even come with the three chalkboard labels that are hanging around the neck of the jars. Of course, the labels are blank so that you can write whatever you want to on them.
I've paired the mason jar utensil holder with these cute mini mason jar salt and pepper shakers that come in their own galvanized tray too. For your convenience, click HERE to purchase a mason jar set and HERE to purchase the salt and pepper shaker set (affiliate links – see my full disclosure HERE).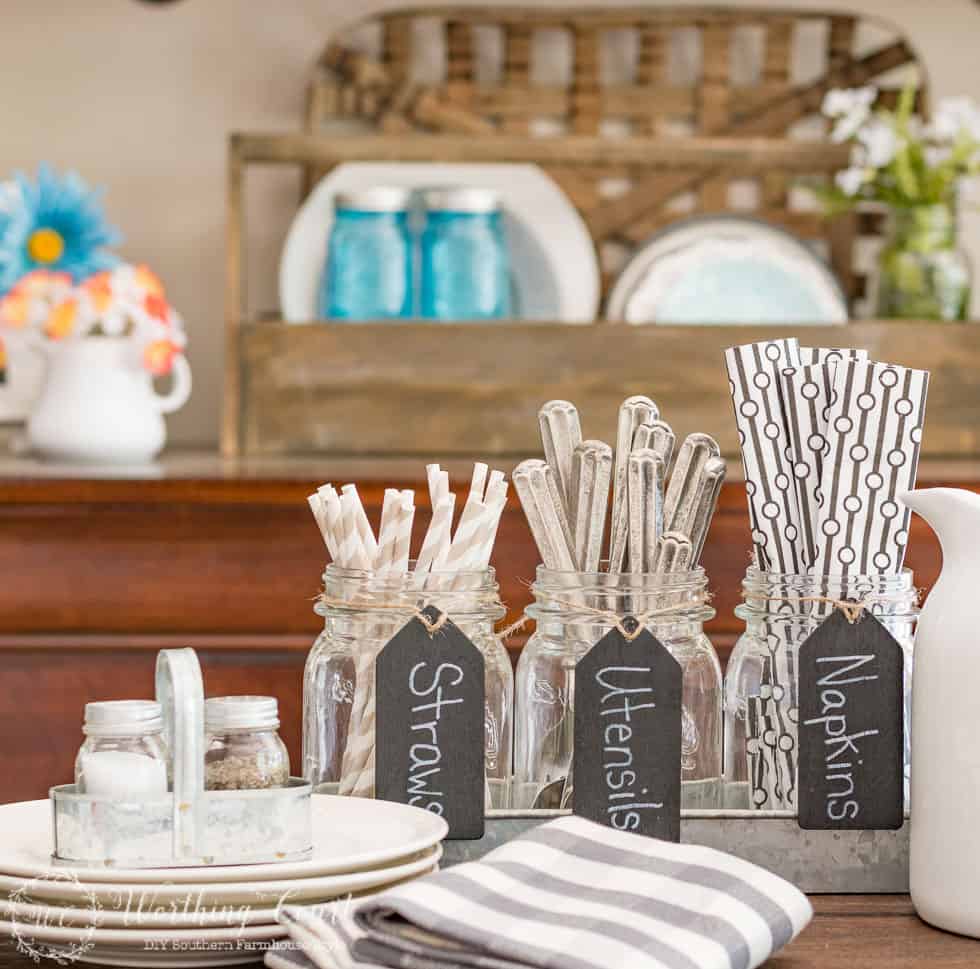 So how about you – what other uses could you think of for this versatile set of containers?
SHARING AT THESE GREAT PARTIES!