THIS GIVEAWAY HAS ENDED
I looked for a large shelf to put above the couch in my basement media room for a long, long time.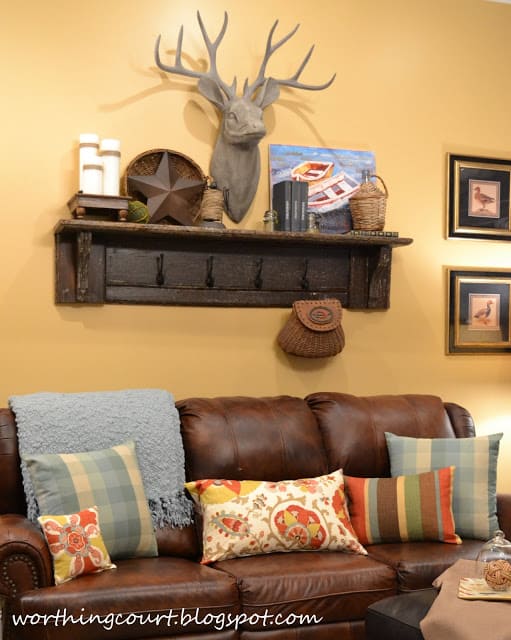 So I was thrilled when I ran across the top of a vintage mantle at Susanna's in Raleigh, NC for the incredible price of $10!  This bad boy is at least 60″ long and about 14″ tall.
The mantle was in rough shape and had who knows what kind of paint flaking off of it.  I sure didn't want to lose the patina, but I was concerned that the paint might be lead based, so I sealed it with Minwax Polycrylic sealer.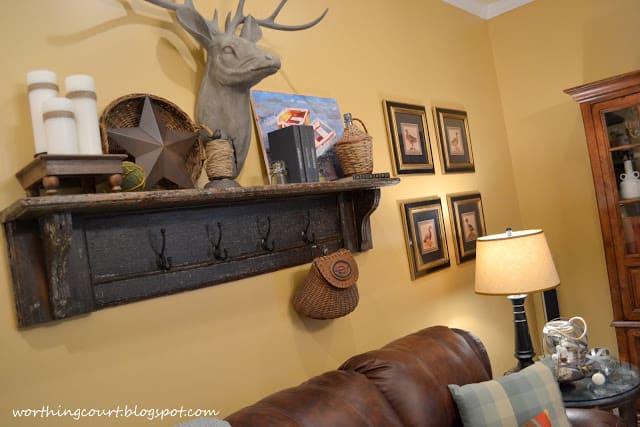 I added hooks to the bottom facing so that I could hang fun things – like a fishing basket and a wreath and anything else that I can think of.  😉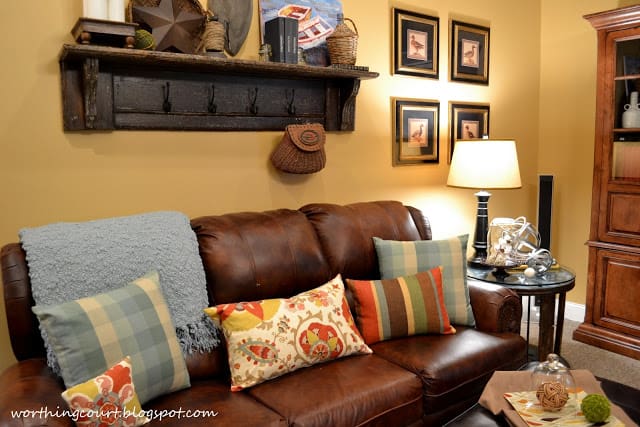 The top of the mantle is filled with all sorts of goodies that I've been collecting for a while.
Notice my diy oil painting of two boats?  hahaha
Everybody that was in a paint class that I took painted the same exact scene.  I was bound and determined that I was going to find a place for it somewhere.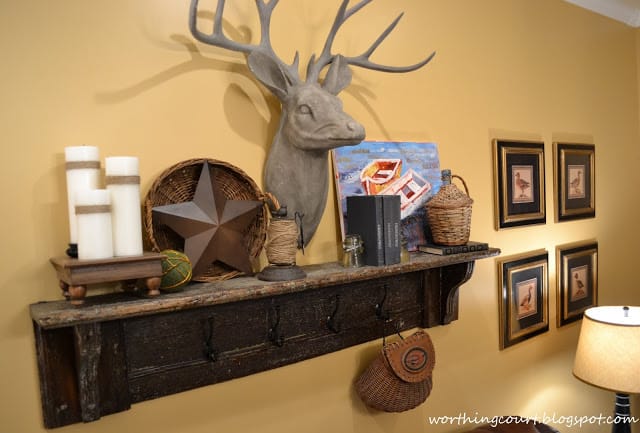 But the main thing that I want you to notice is my new bff named Tuck.
Yes, he really is named Tuck.  Barb has his cousin, Buck.
I might have jumped up and down as soon as Pookie hung him on the wall.
He knows how much I love him – he winks at me every time I walk down into the basement.  😉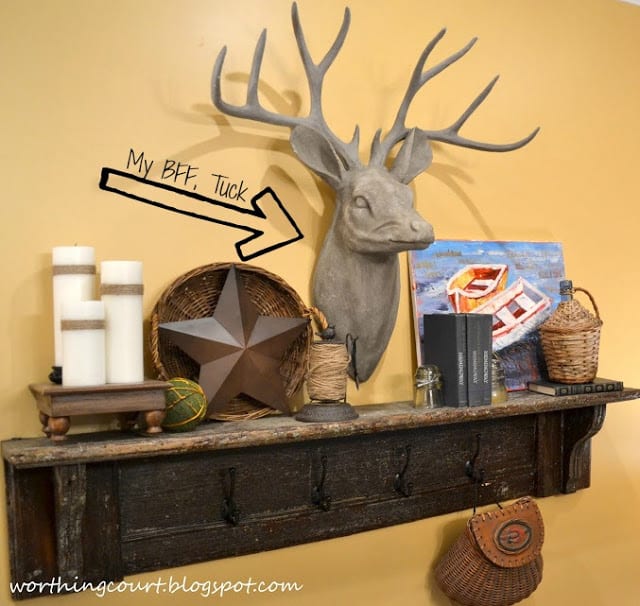 Tuck came from one of my most favorite online shopping sites: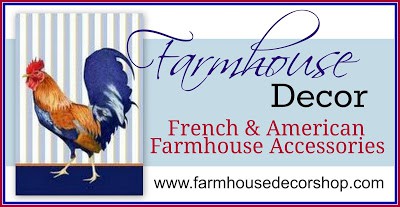 Barb's shop is filled with drool worthy farmhouse accessories and furniture.
Her prices are great and the customer service can't be beat!
To celebrate the addition of Tuck to my media room, Barb is giving away this great chalkboard.  I have one of these and love it.  It can be used so many different ways.  I've used it in tablescapes, as part of a vignette, as a backdrop – you're only limited by your imagination.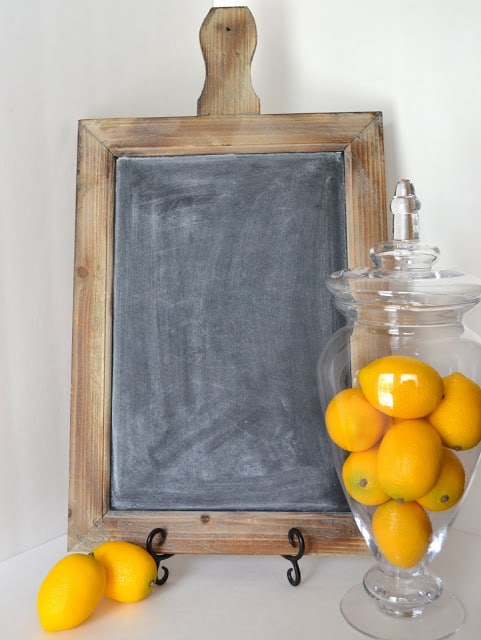 Enter below!
***This original content was written by Suzy at Worthing Court. If you are reading this post using any method other than email notification or reader subscription, it is not from the author. Copyright (2011-2013) Suzy from Worthing Court @ worthingcourt.blogspot.com***