Repurposed Bifold Doors/Shutters
Way back when we renovated our beach condo, I saved the 6′ wide pair of bifold doors that were in the bedroom knowing that I would use them one day.
They were old and grody, but I brought them home anyway and cleaned them up and set them aside. Then I waited and waited and waited some more.
I held onto these doors for five years, but inspiration finally struck when I started decorating the media room in our basement.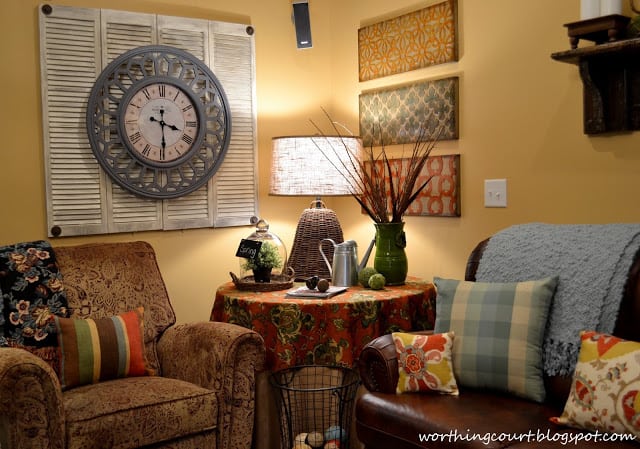 I had Pookie turn the doors into shutters by cutting them in half.  Dry brushing them with gray paint and a little bit of stain gave them depth and added interest.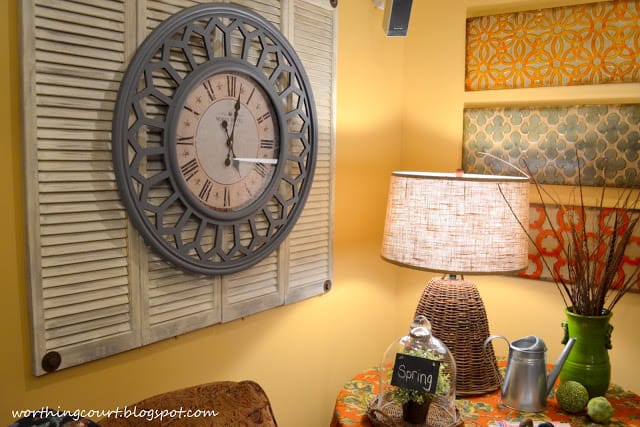 I thought that a subtle way to add to the rustic/industrial vibe that I'm going for in the media room would be to mount the shutters with old crusty, rusty bolts.
Two problems with that plan though -I didn't have any old crusty, rusty bolts and even if I did, they wouldn't work for mounting these things into sheetrock.
So here's what I did:
I purchased new chunky bolts and washers, making sure the bolts were no longer than the thickness of the shutters (I didn't want them to actually go into the sheetrock).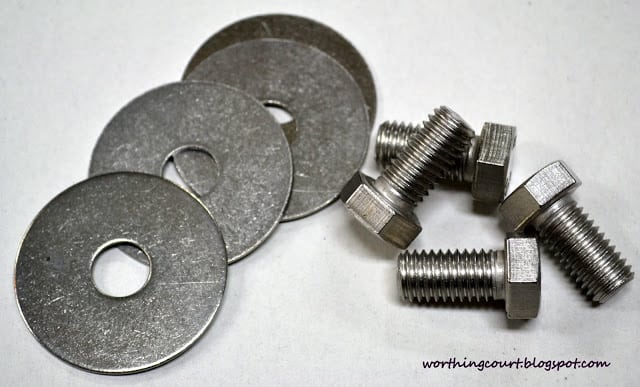 To make them look rusty, I sprayed them with Rustoleum's textured paint in brown.  I was amazed at how authentically rusty they turned out to be.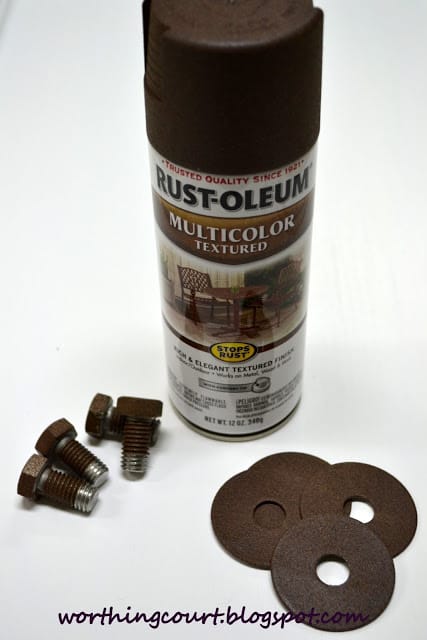 The four bifold door halves were attached together with metal straps and wood joiner thingys on the backside.  A 'D' ring was added to each side to suspend the doors from.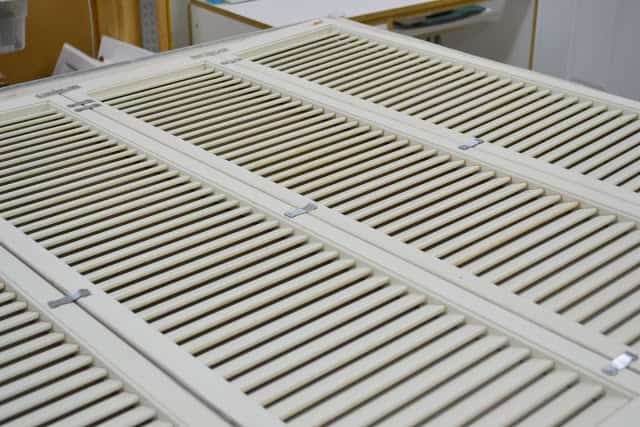 I then drilled a hole in each corner to accommodate the thick bolts.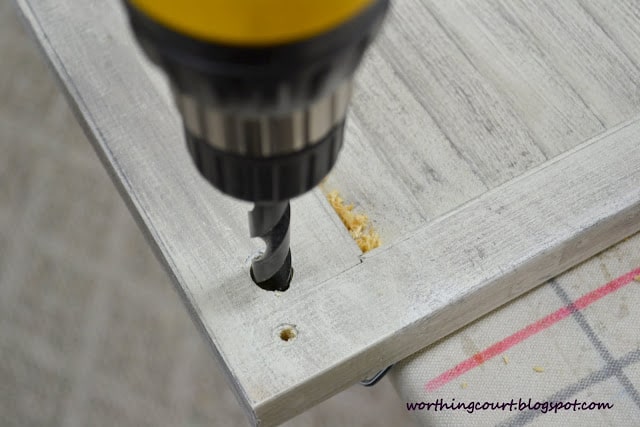 These bolts are just for looks and don't serve any real purpose, so I simply glued them in place.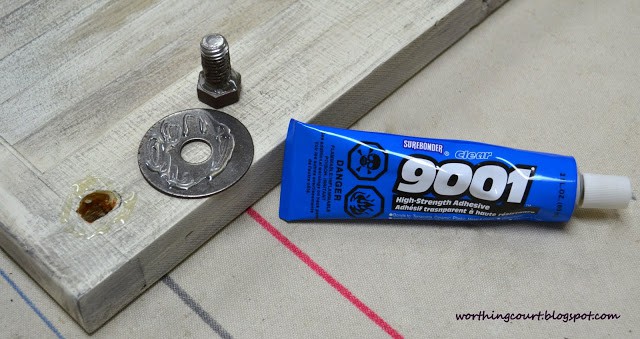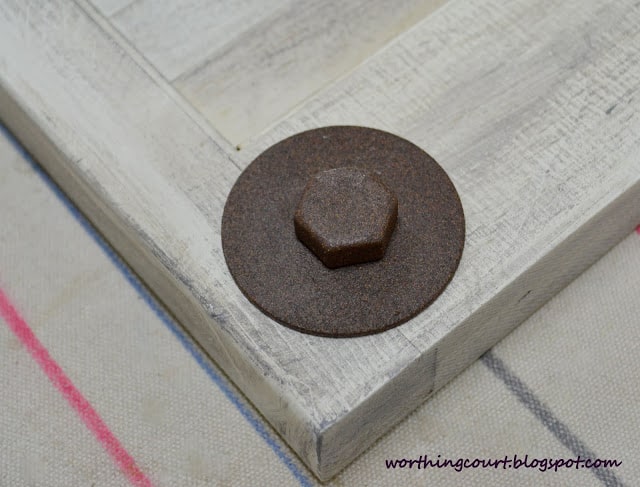 And that's all there was too it.
Now it looks like ginormous, rusty bolts are holding my shutters on the wall.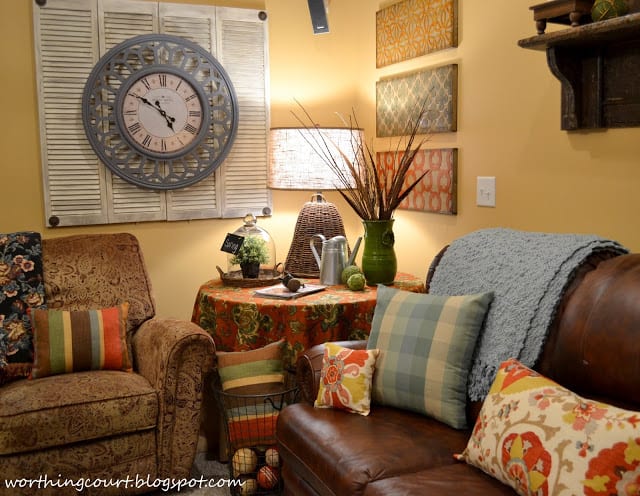 Here's a before and after just for fun.
BEFORE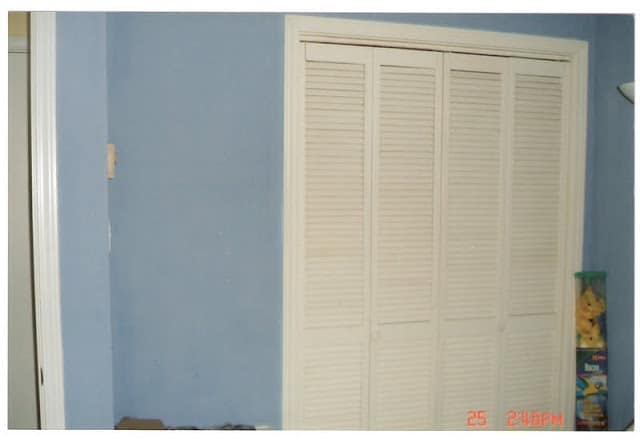 AFTER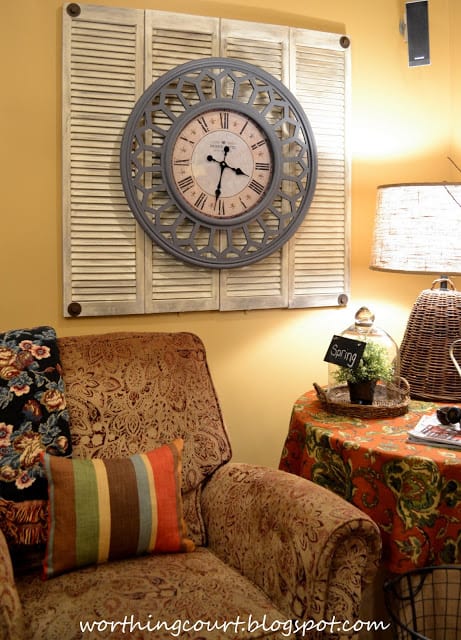 Thank goodness I held onto these things!
I've had lots of fun turning our media room into a rustic with industrial vibe room.