UPDATE: Enjoy these restyled bookcases from the family room in our former home. We've moved and are giving our new-to-us home a complete remodel. I've completely changed my style! Click HERE to take a look.
It was taken almost two years ago in poor lighting with my point and shoot camera.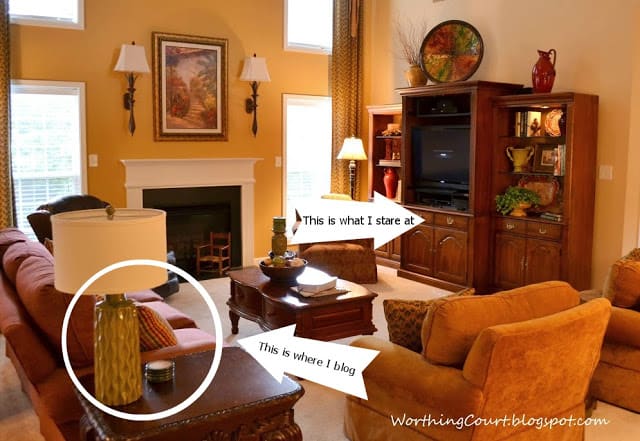 I sit at one end of the couch 99% of the time to do my blogging, so I spend quite a bit of time in that spot.
I also spend a lot of time staring at those bookcases. I never really disliked them. It's just that over time, they looked heavier and heavier and darker and darker and I grew more and more tired of the way that they looked.
So…I decided to restyle them and lighten them up!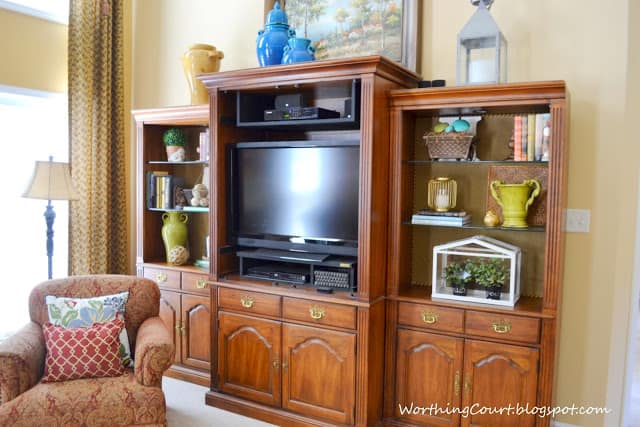 I moved the painting that used to reside over the couch in my
living room
to the top of the bookcases, which gave me the perfect excuse to bring some pops of blue into the room.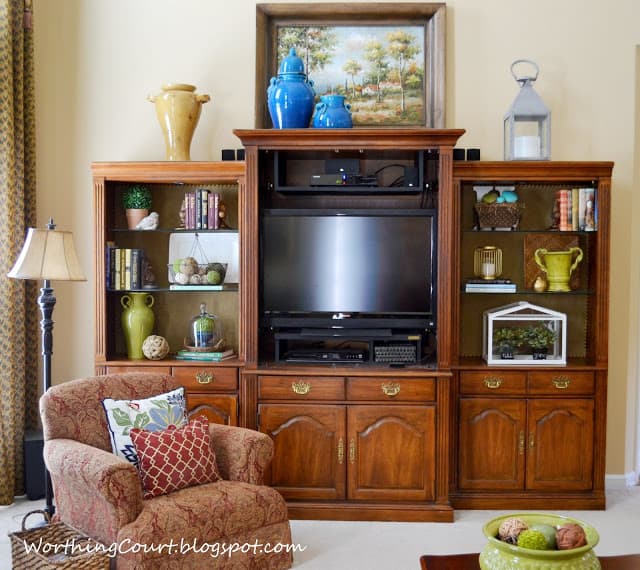 I'm
really
tired of the color scheme in this room. I've been living with red, green and gold since the 90's and I'm sooo over it. But for now (until we decide how much longer to stay in this house), I'm
making do with
embracing what I already have.
Gone are all of the red pottery pieces.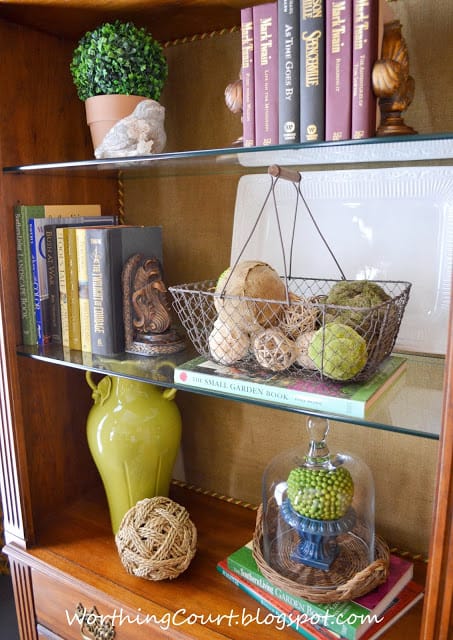 Gone is the faux ivy bush and the scrolly heavy stuff.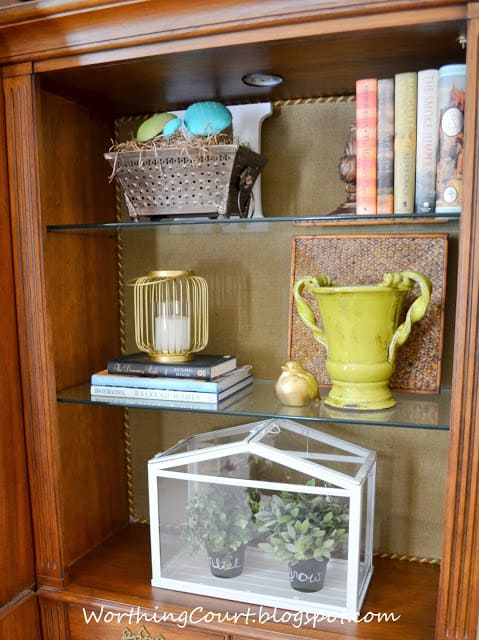 In their place you'll find fewer books, some accessories that I mostly pulled from around the house and a little bit of blue.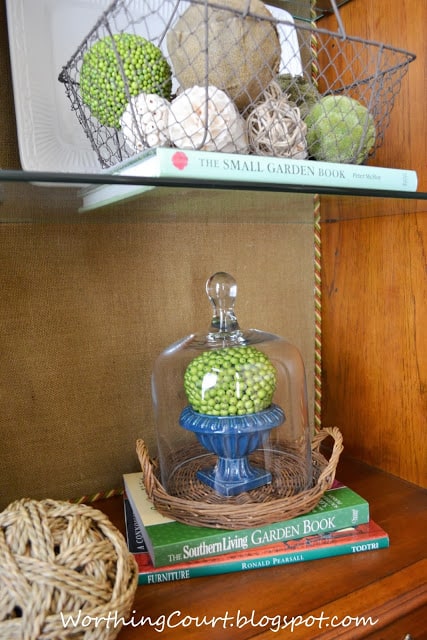 I picked up this terrarium several months ago at Ikea. The little plants were already in black pots that were perfect for writing on with chalk.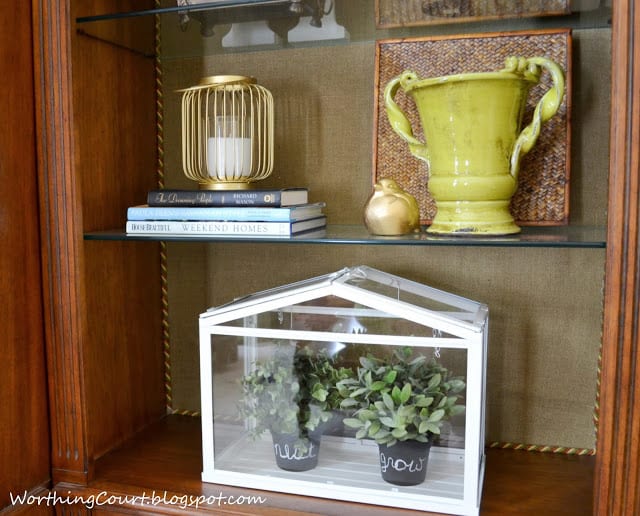 I added a little bit of gold and a "garden" of green and blue fabric mushrooms to the mix.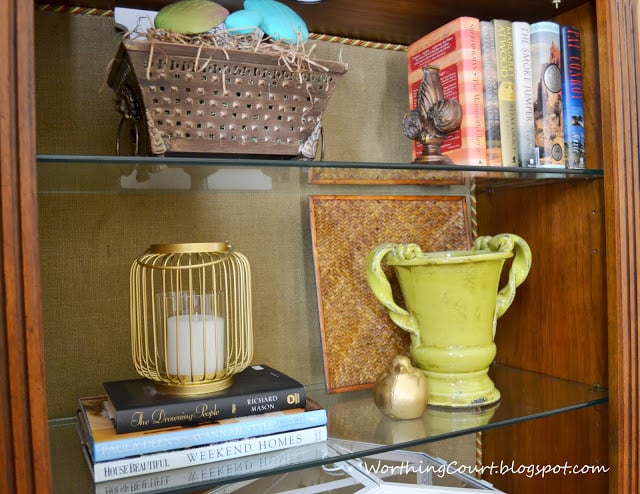 All in all, I'm pretty pleased with how they turned out.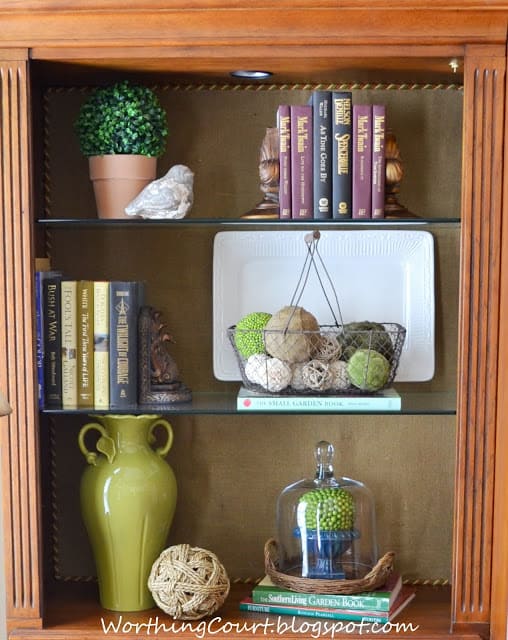 I think I can live with them a little longer. 😉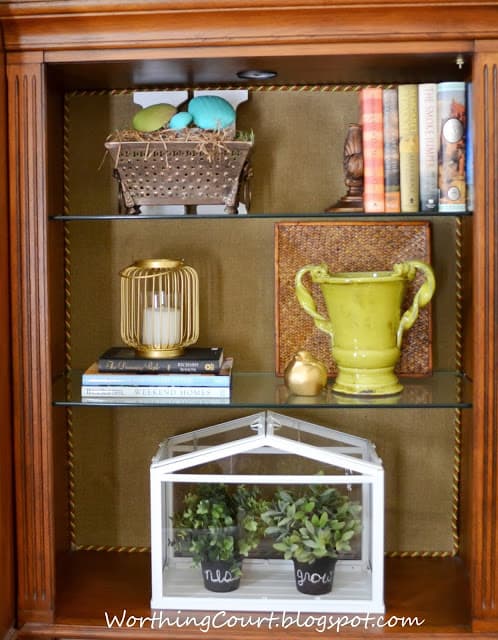 And I'm sooo glad to be rid of some of that red!