ReStyling the Living Room Bookcases
Good morning, Lovelies!  I hope you all had a spectacular weekend!
If you've been reading for a while, I've mentioned a time or two (or ten) that I'm working to give the rooms on the main floor of my house an updated feel without making any major purchases.  Pookie and I are hoping to downsize in the next 2 – 3 years so it just doesn't make sense to replace furniture with that looming on the horizon.
For the last few weeks I've been working in my living room.  Things have been moving at a slower pace in this room because I'm just so ovvvver the furniture in there and was having trouble figuring out what to do.
I still have a couple of projects to complete before showing you the entire room, but I thought I would at least show my restyled bookcases to you.
The first thing that I did was to paint and stencil several sheets of foam board that I purchased at Dollar Tree.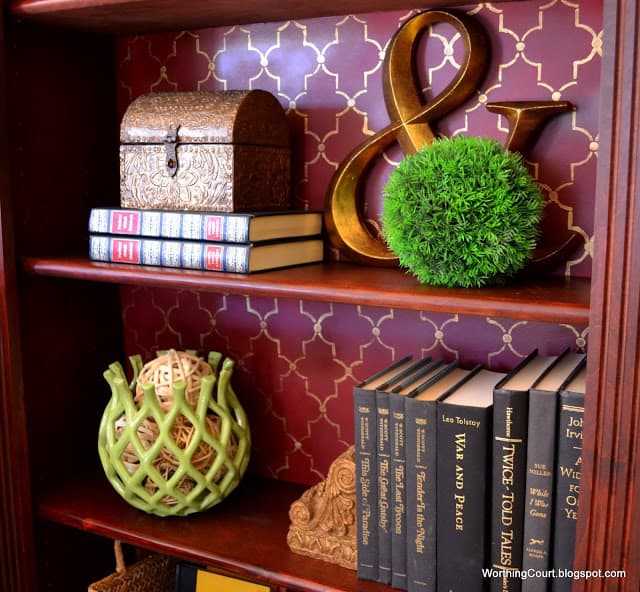 When I looked at my living room, it was just a sea of brown furnishings with green walls.  Blah, boring and heavy.  So I pulled the deep red color out of the upholstery to use as an accent color and to try and breathe some life into this room.  The stenciling was done with a metallic gold craft paint.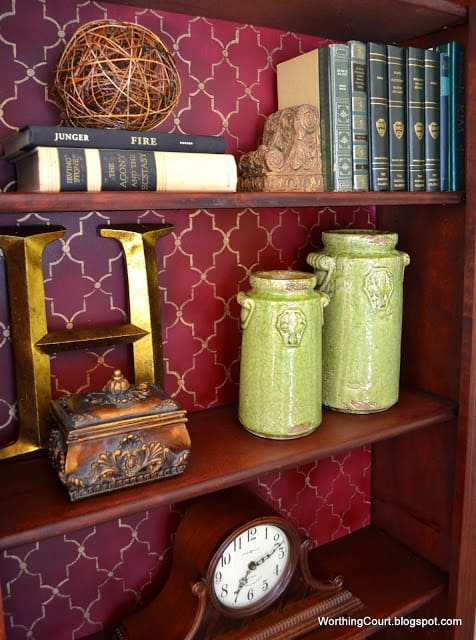 I was trying to use items that I already had in my stash as much as possible.  I had no idea where it was going to lead, but as I started working, things just kind of came together.  Does that ever happen to you?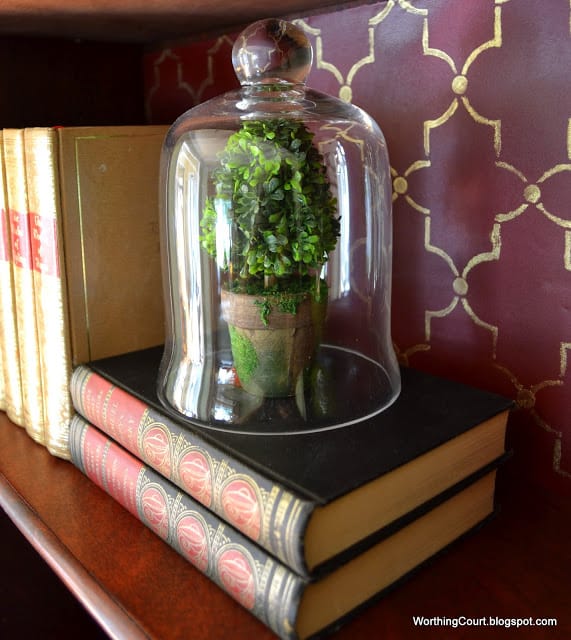 When all was said and done, I think there is kind of a gardeny theme going on.  Thankfully, that inspired the urns on the top shelves, which is one spot that I particularly struggled with.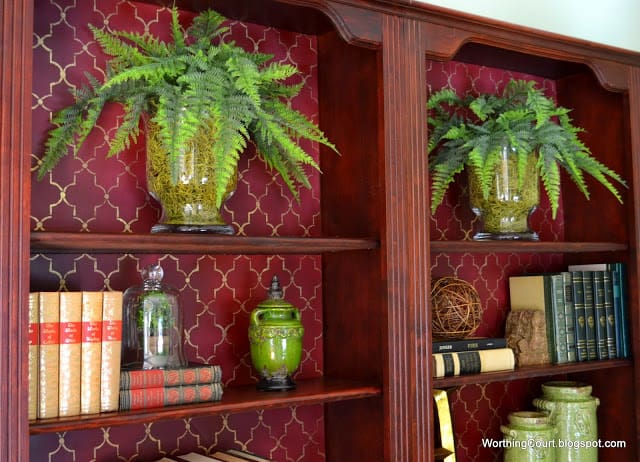 When I first moved here (about 5 years ago), I wanted a library feel to the living room so these bookcases were mostly filled with books.  Part of the process of updating this room is to lighten things up.  So I removed most of the books and only used the ones that I like the looks of the most.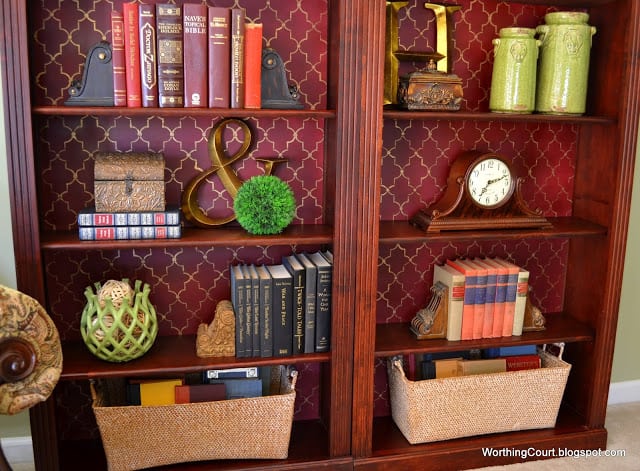 And here is a look at the entire set of restyled bookcases.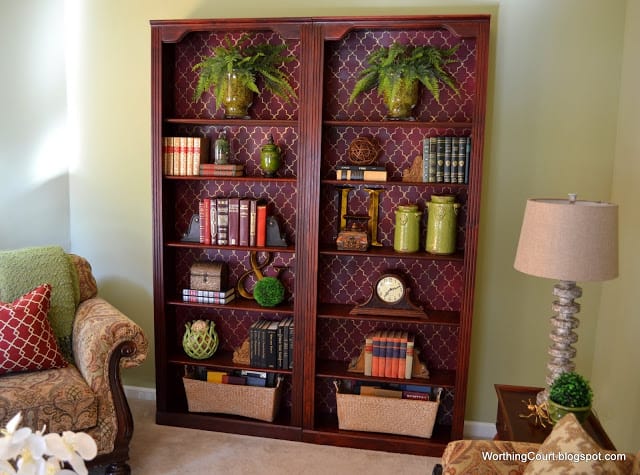 Quite a difference, I think.
From this…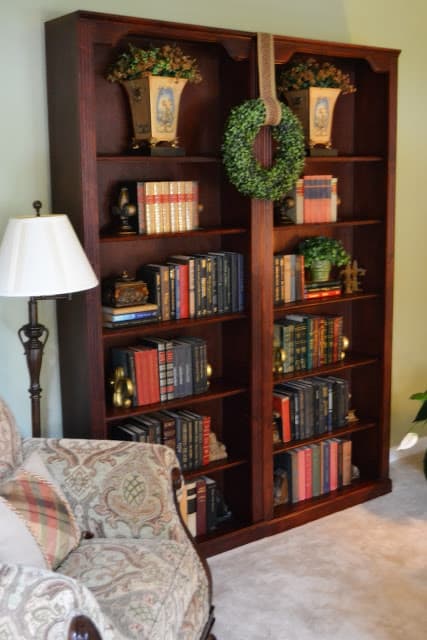 …to this.