One Simple Thing Decorating Idea – Enlarge A Space With Mirrors
Using a mirror is a well known designer trick for making a space feel larger and brighter.  See if these room ideas with mirrors don't encourage you to do the same.
But don't stop with just one!  Multiple mirrors hanging together make a huge impact in a room.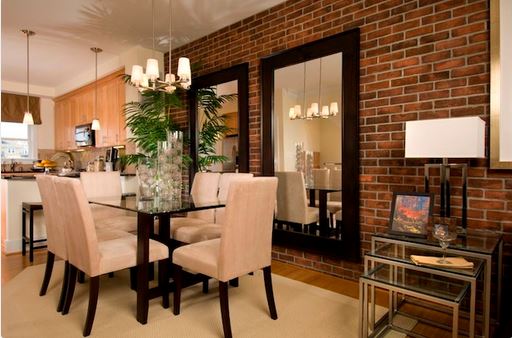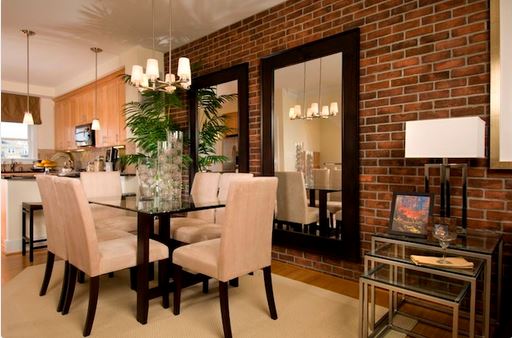 Pin
If you really want to open up the room, hang mirrors on opposing walls.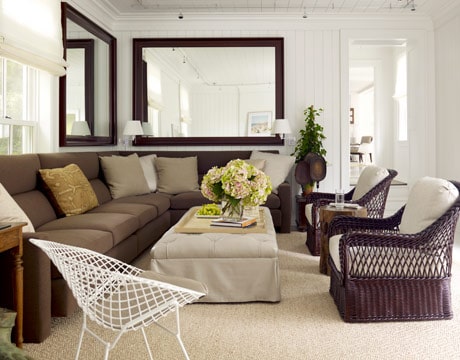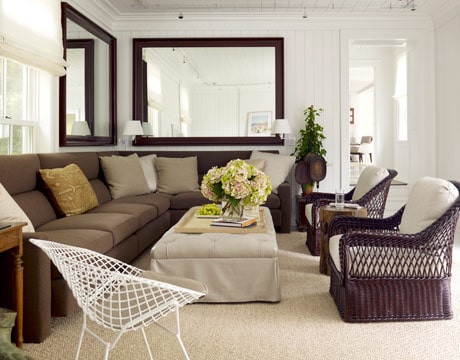 Pin
They don't have to be square or rectangular.  Odd shapes will add more interest.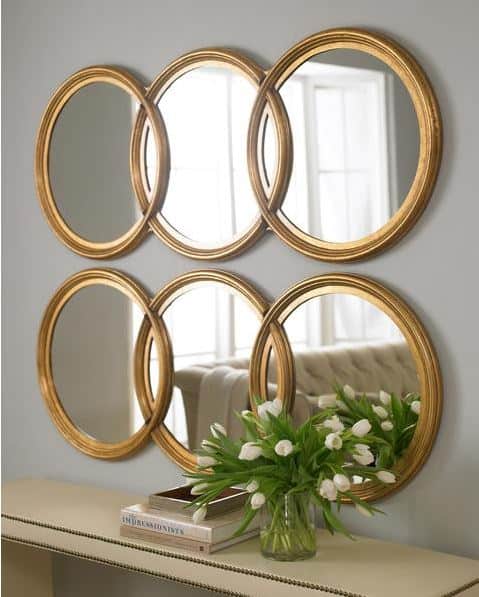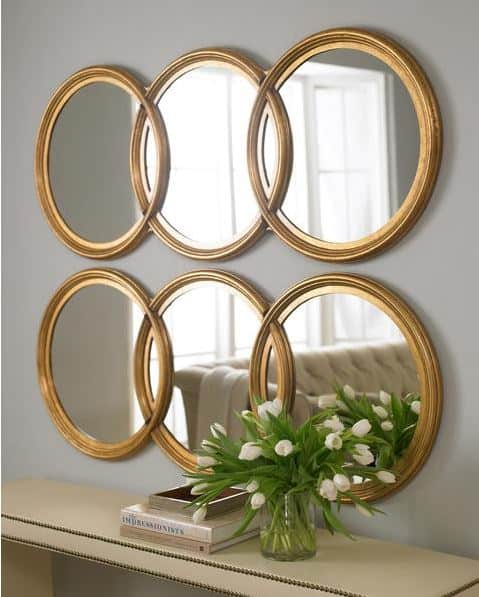 Pin
Don't just hang them in a row.  Create a gallery.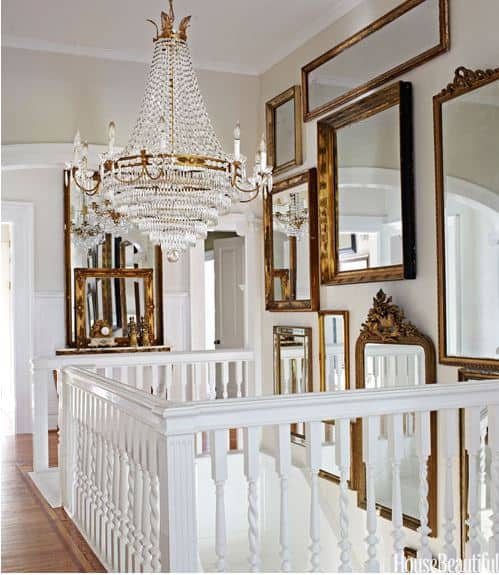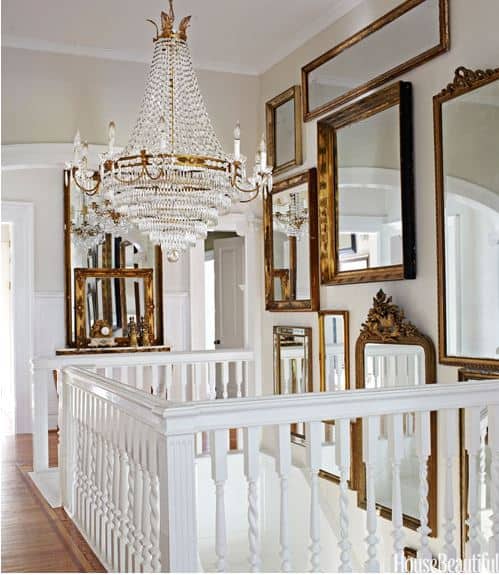 Pin
You don't have to use expensive mirrors.  Inexpensive thrifted or new mirrors, with frames painted the same color, will work just as well.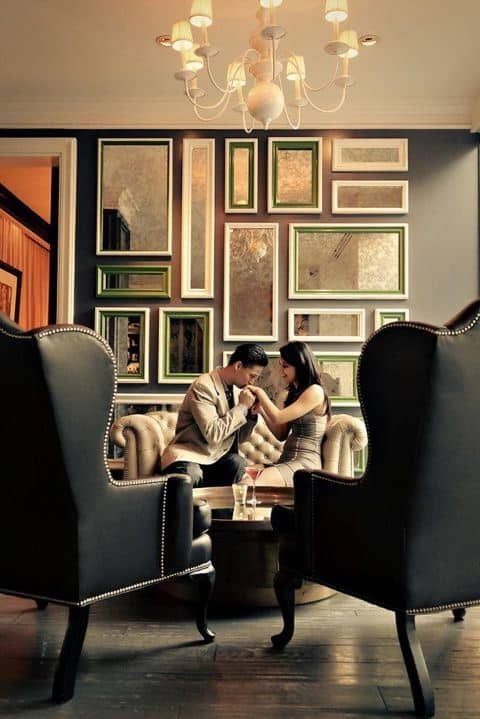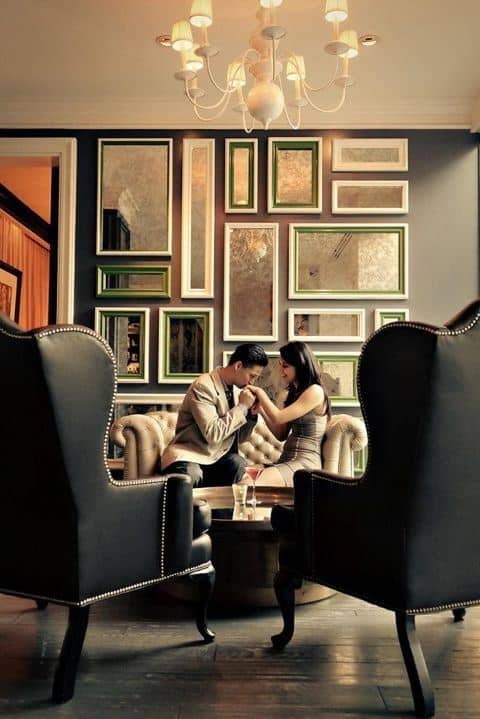 Pin
 Original source unknown
Decorating with mirrors is a good thing and couldn't be more simple!