Rustic and Refined Christmas Dining Room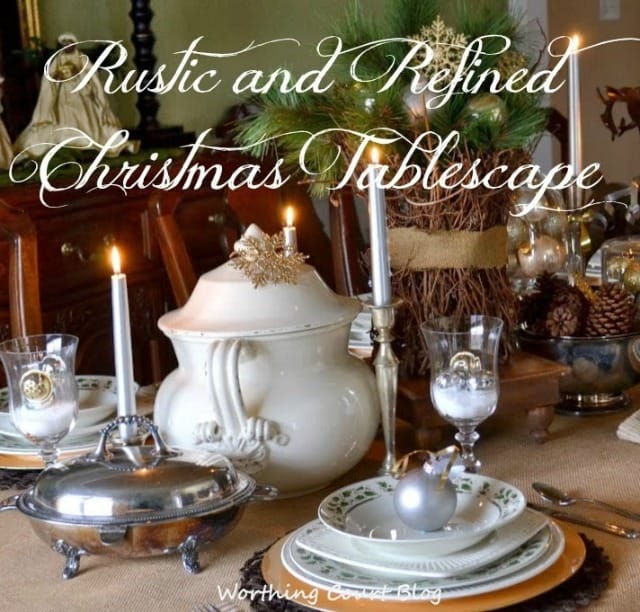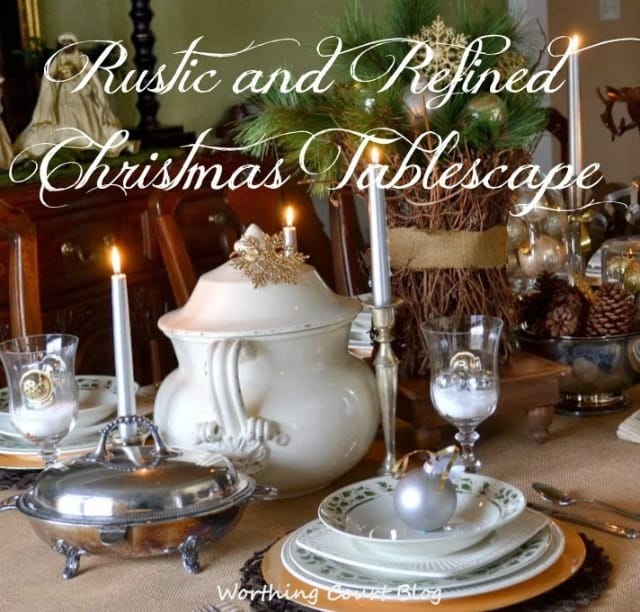 Pin
I really enjoyed putting my dining room together for Christmas this year.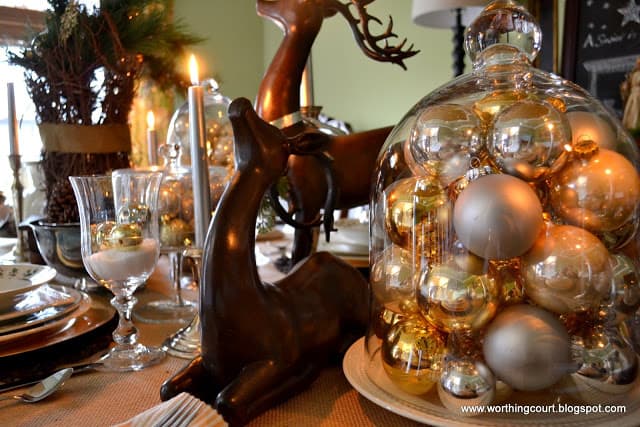 Pin
For some reason, I didn't agonize over what to do like I normally would.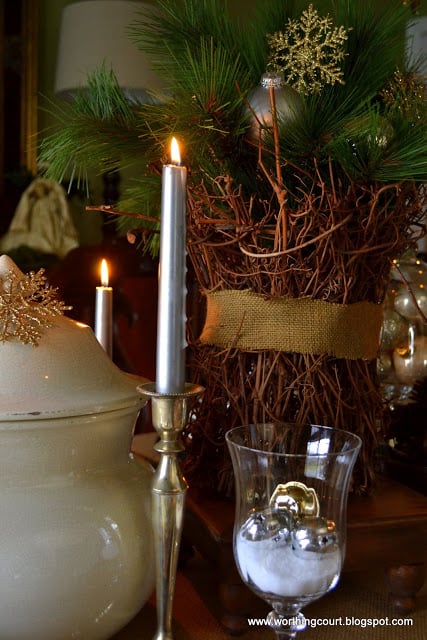 Almost everything that I used are things that I already had on hand.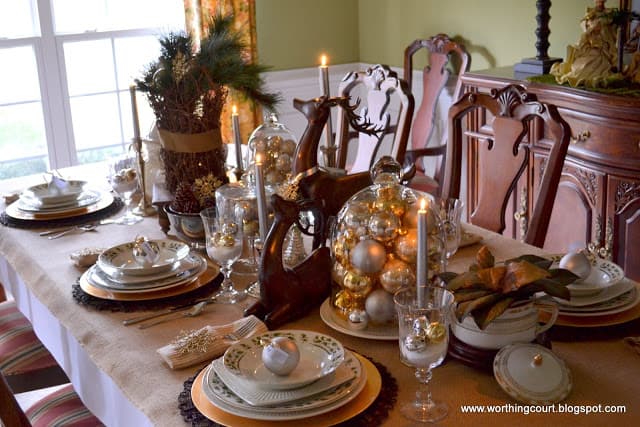 I'm pretty sure it helped that I kept my same white tablecloth with a burlap overlay on the table that I used at Thanksgiving.
Did you know that if you spray burlap with hairspray, it will reduce the shedding?
Yep – that's how we avoided burlap dust in our pecan pie.  ;o)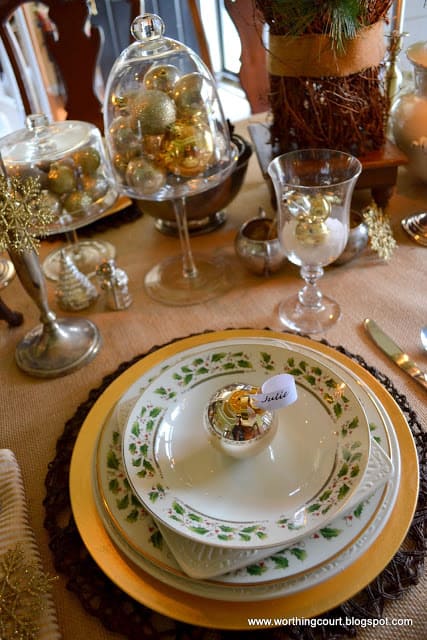 It helped too, that I kept the white tureen out and just removed the mum that it contained for my Thanksgiving table.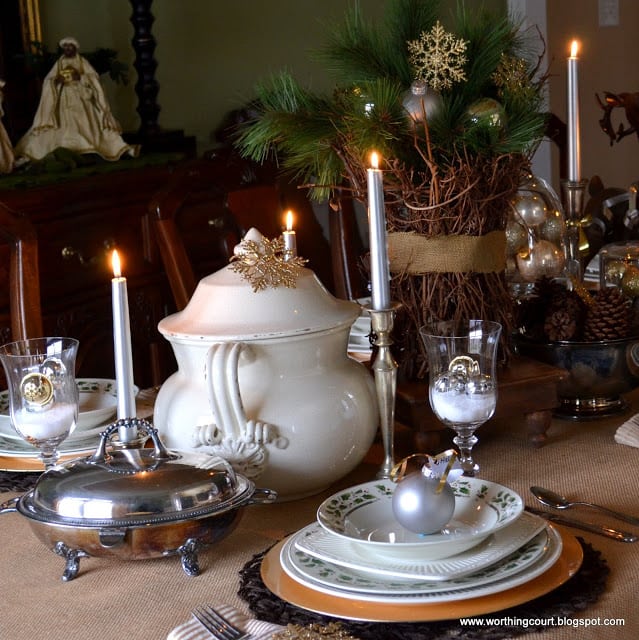 And it helped that I kept the same woven straw placemats and my everyday Mikasa Italian Countryside dinnerware and water goblets as part of the place settings.
I just added in some of my Christmas china along with a gold charger.
The gold of the charger plays off of the delicate gold band running around the rim of my Christmas china.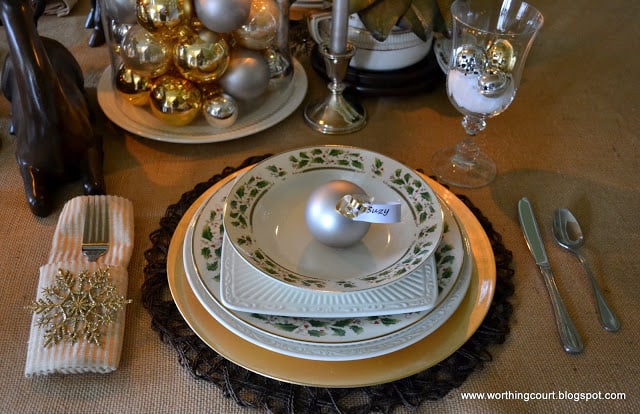 From there it was just a matter of embellishing…
…with several pieces of my heirloom silver that I didn't even bother to polish…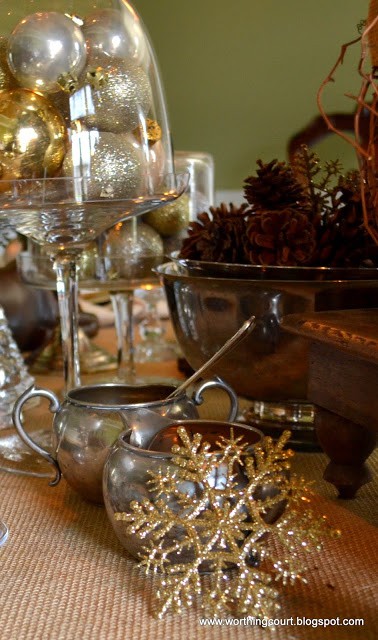 …and lots of glittery, shiny silver and gold.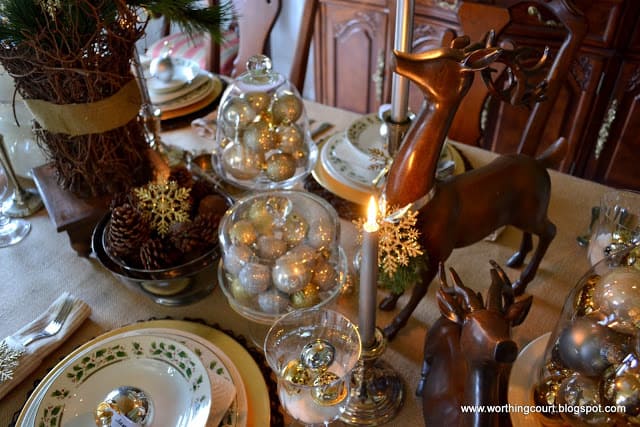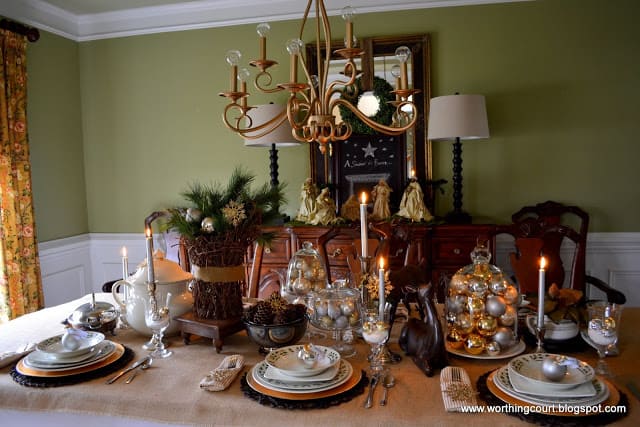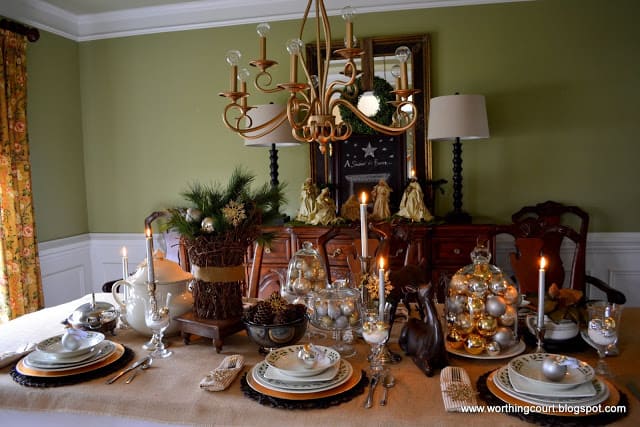 My nativity scene resides in this room as well.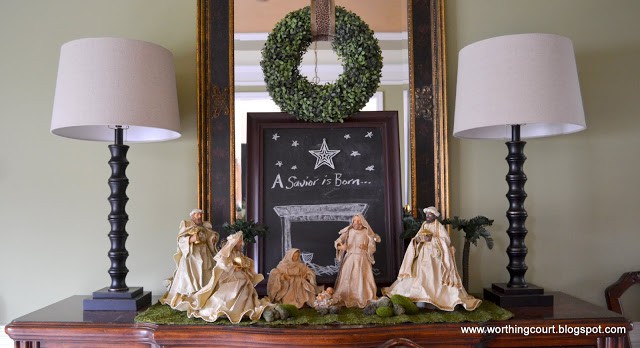 All of the figures are so big that I've never been able to find a creche large enough to accomodate it and my plans to diy one have never come to fruition.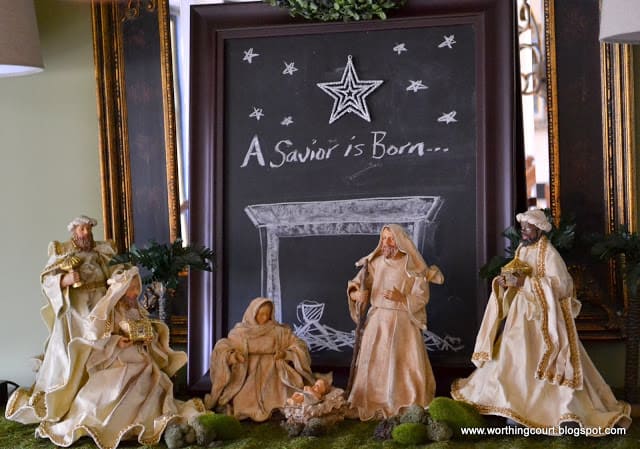 So this year, I backed it with a chalkboard drawing that mimics the humble stable where the King of Kings was born.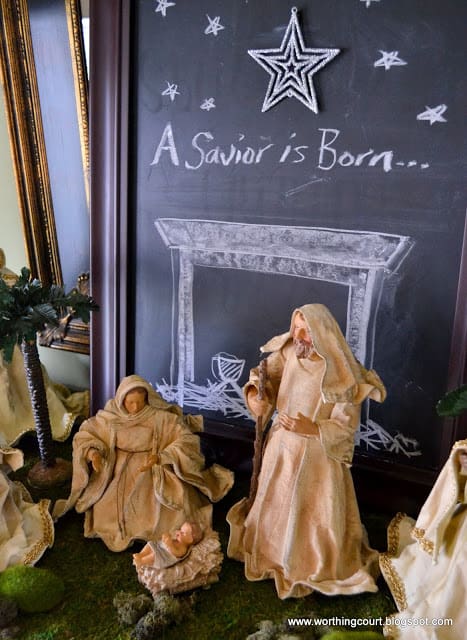 Thank you so much for hanging around and being a part of my life!
I don't say it nearly enough, but you all mean so much to me.