I am sharing with you my rustic Christmas tree and also rustic Christmas decorations that will inspire!
I'm sooo late sharing any Christmas decorations this year!  We've been in our new house for close to three months now, but it has been hard for me to figure out just how I wanted to use my Christmas decorations this year.  Should I go fun, whimsical and colorful?  Or how about elegant and serene silver and gold?    I finally settled on having a rustic Christmas tree vibe in our family room.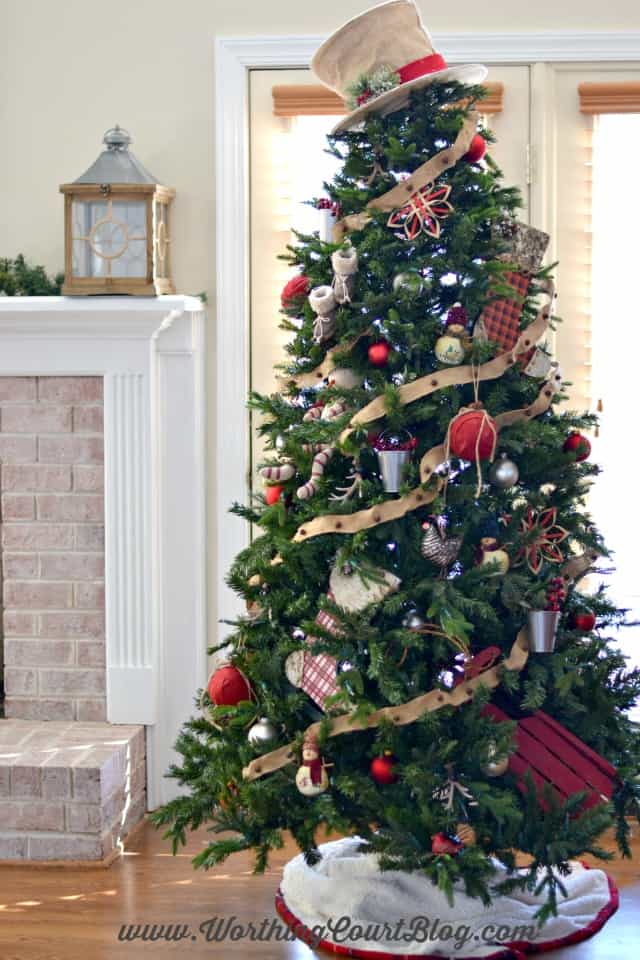 Pin
There isn't one single new thing on my Christmas tree this year.  Many of the pretty Christmas tree ornaments were on the tree in the basement of my former home last year.
The burlap snowman hat tree topper was a favorite find at Kirklands store last year and is what set the rustic tone for this year's tree.  I think they have the Christmas hat toppers again this year!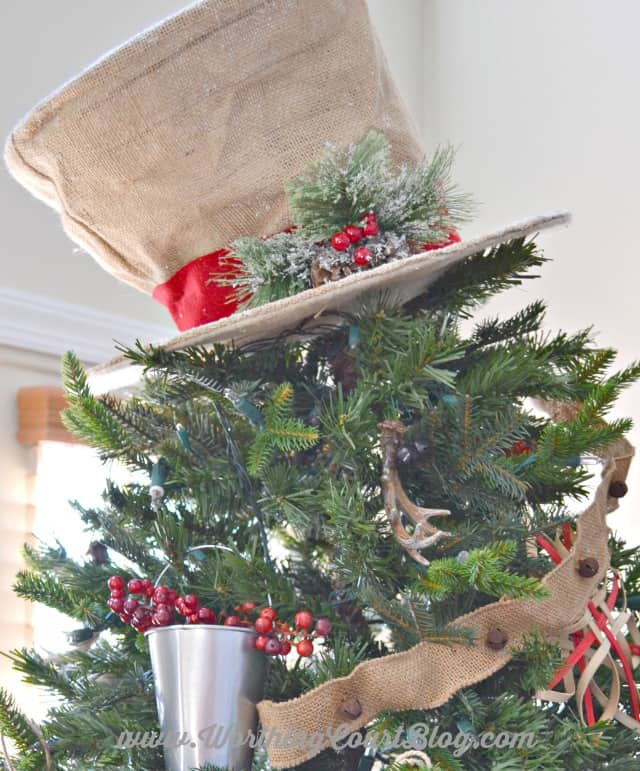 Pin
Red burlap wrapped ornaments, funny little snowmen and faux antlers were used on last year's basement Christmas tree too.  Cute little galvanized buckets that were used on a hot cocoa and Christmas cookie table last year were filled with bright red berries and added to the rustic Christmas tree.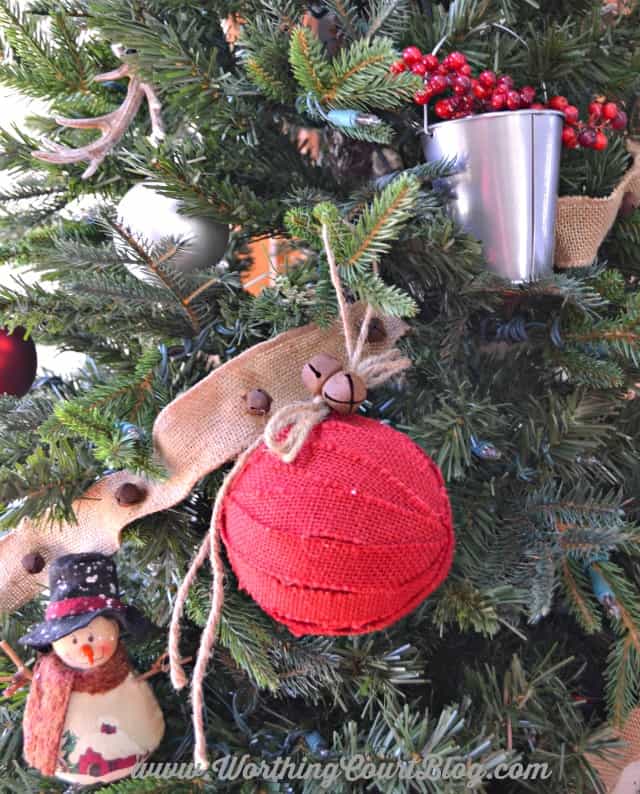 Pin
One of my favorite ornaments on the tree is an adorable rustic farmhouse hen that was given to me by my sweet friend, Amy, at an ornament exchange last year.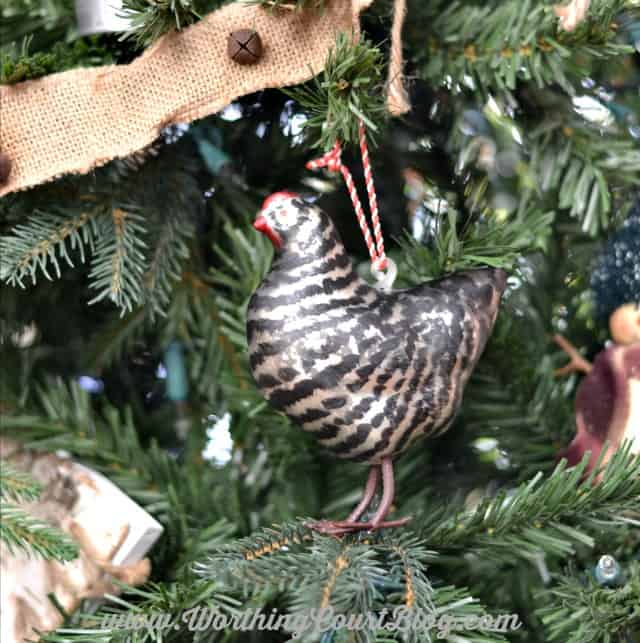 Pin
Another of my favorite ornaments are these adorable ice skates which I used in a winter terrarium last year.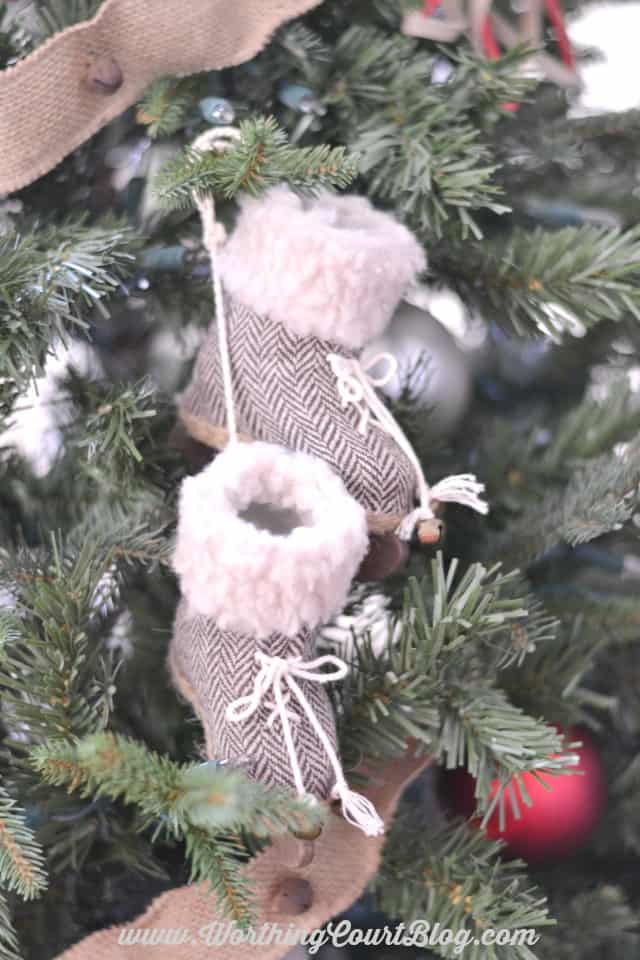 Pin
My funny little rustic snowman…just sitting there in the branches!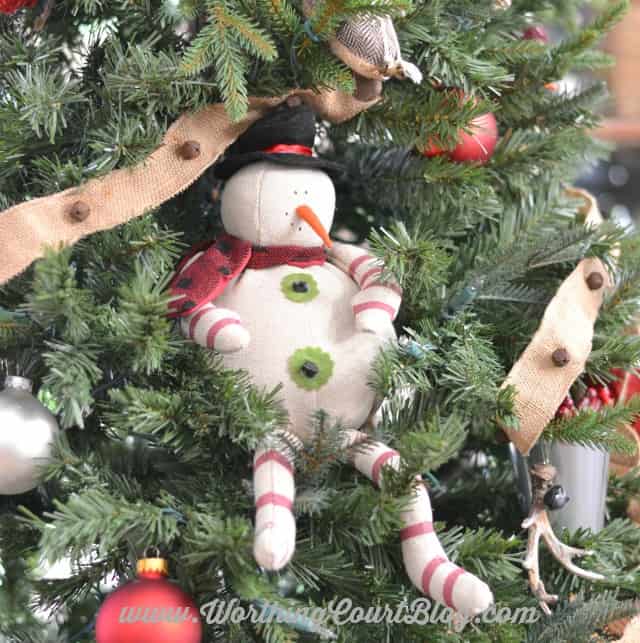 Pin
…the plaid wooden stockings…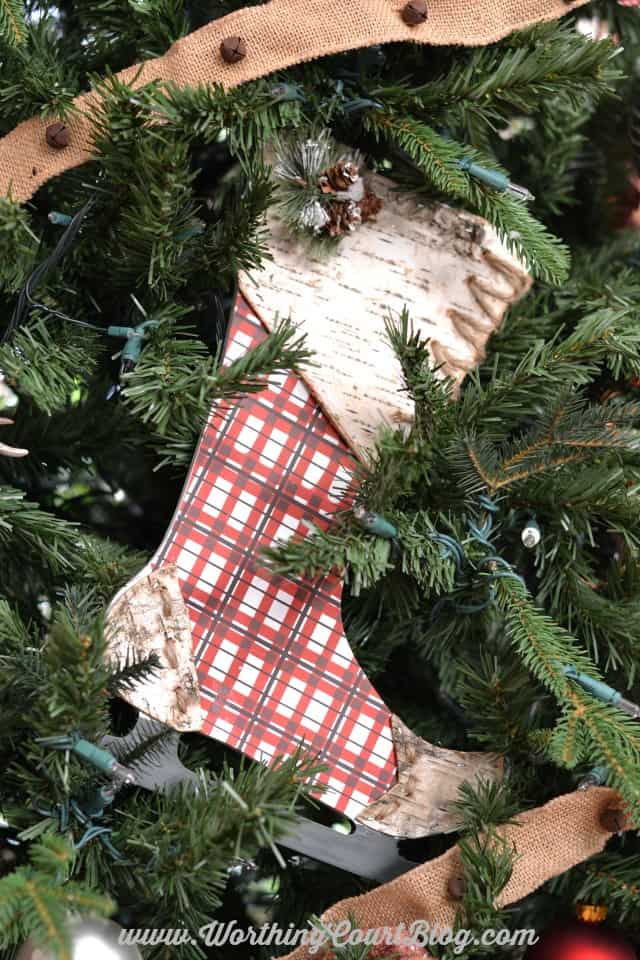 Pin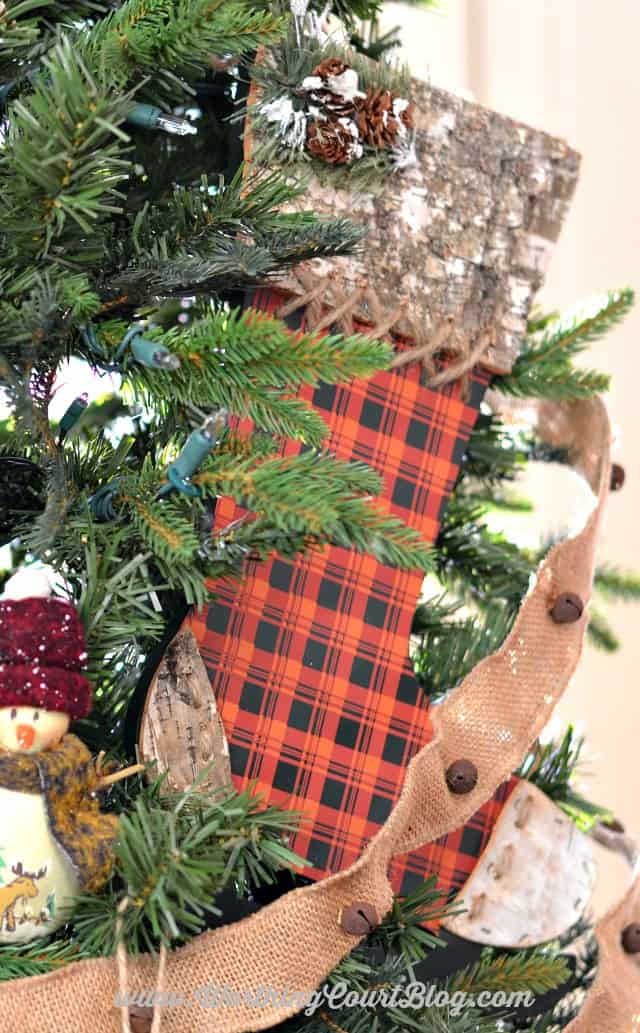 Pin
…and the red sleigh was used to decorate the upcycled vintage mantel in my basement last year.
Pin
A treasured wooden nostalgic plaque, which my mom hung on her door in lieu of wreath for as long as I can remember, was added to my tree too.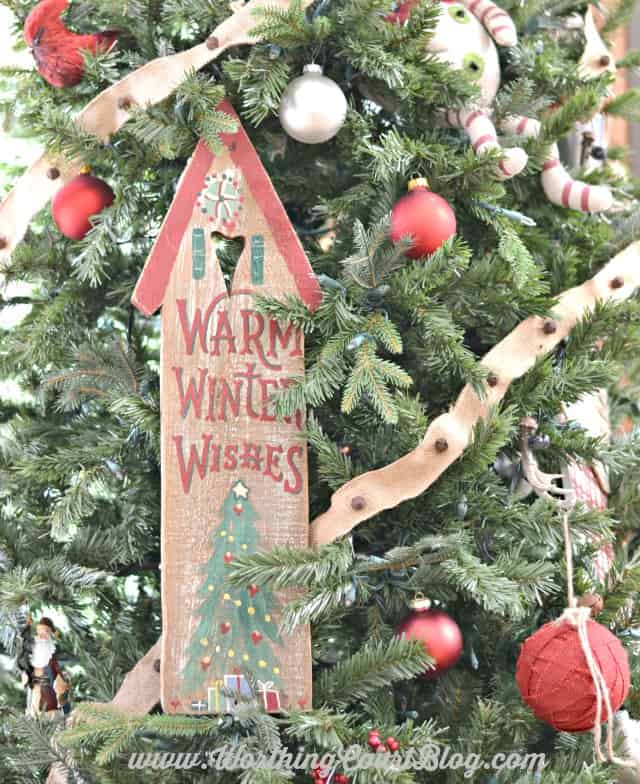 Pin
I finished the tree off with a garland of burlap jingle bell ribbon that was used to wrap presents with last year.  I cut the ribbon into long strips and tucked it into the tree here and there as opposed to running one long strand of ribbon around the tree.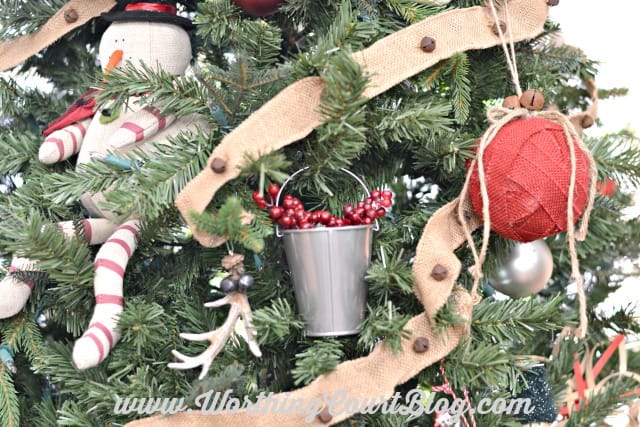 Pin
I'll be back tomorrow with an easy, but really pretty and affordable way to wrap your gifts.
Only seven more days to go!  Yikes!