Rustic Farmhouse Fall Mantel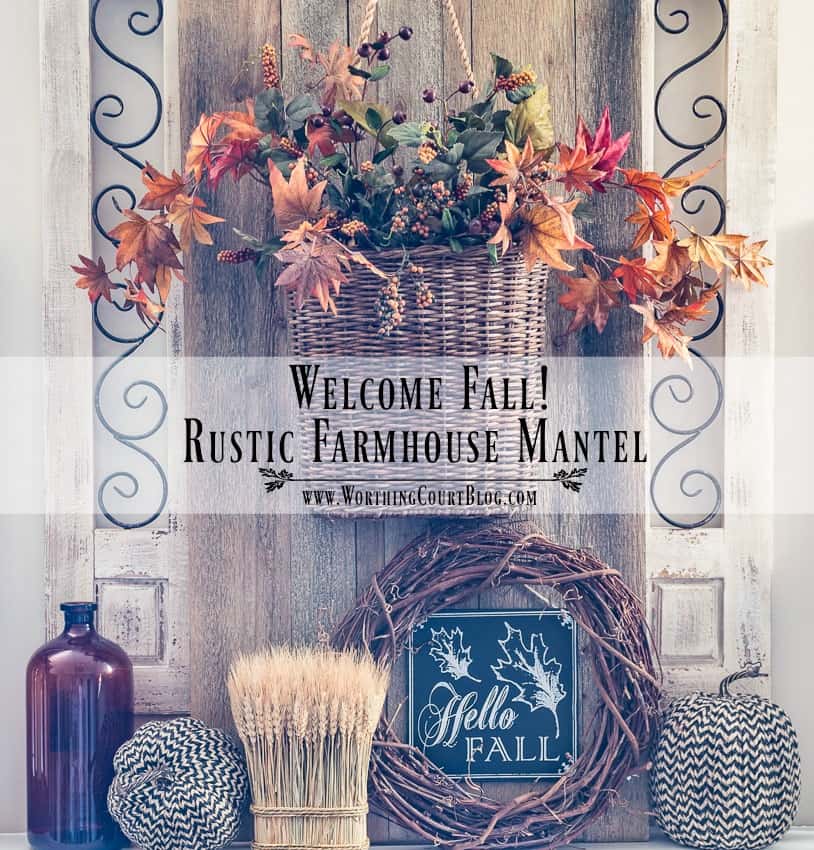 Pin
I'm excited to share with you one more place in my home that I spiffed up for fall and that's my mantel and fireplace. I love playing with our fireplace and have filled it up with everything that says fall to me!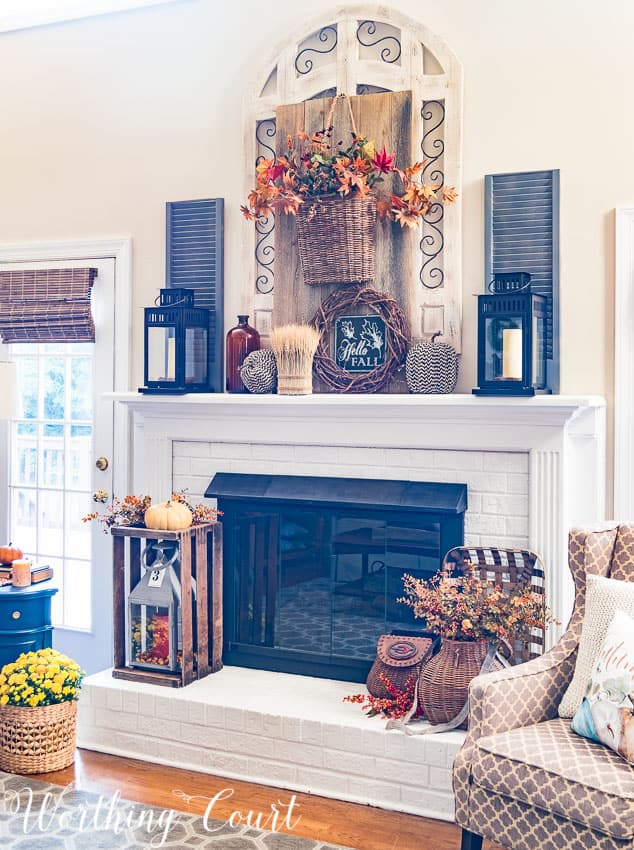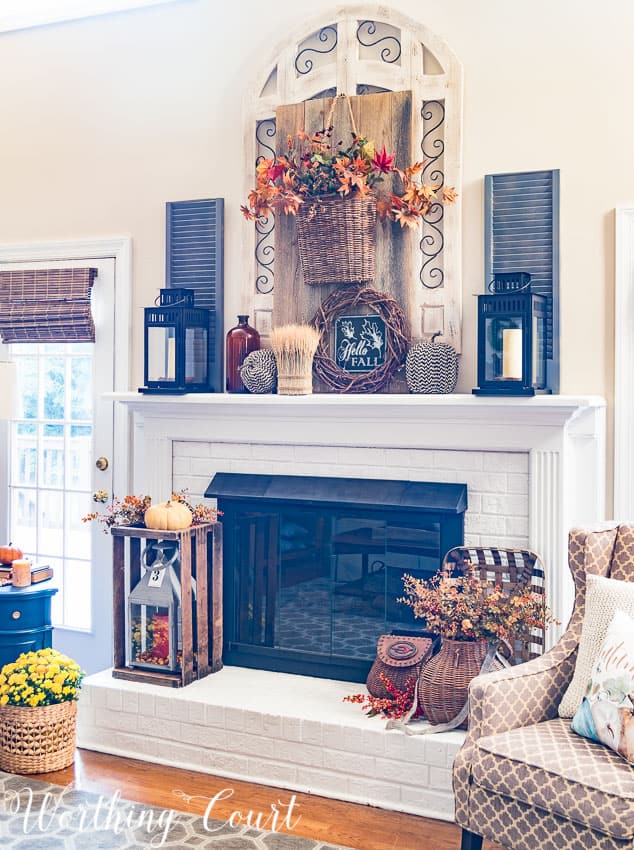 Pin
In keeping with my KISS method of decorating, I kept the faux arched gate piece and shutters and just changed out what is displayed around them. Instead of hanging a wreath directly from the faux gate like I normally do, I leaned my diy aged barn boards against it and added a hanging basket filled with a few fall branches from my stash.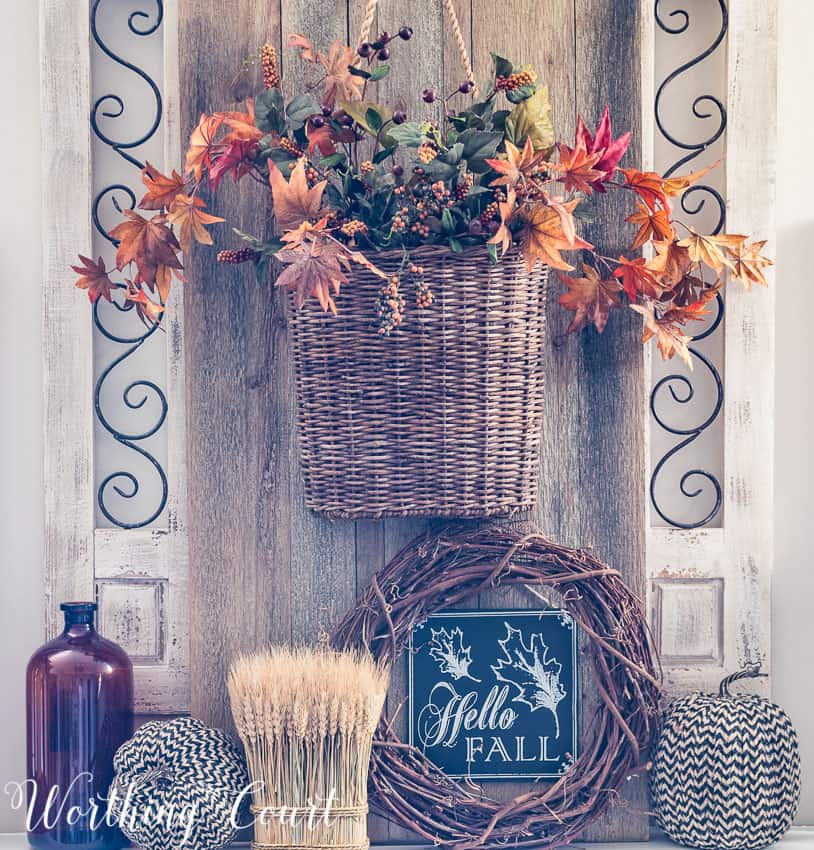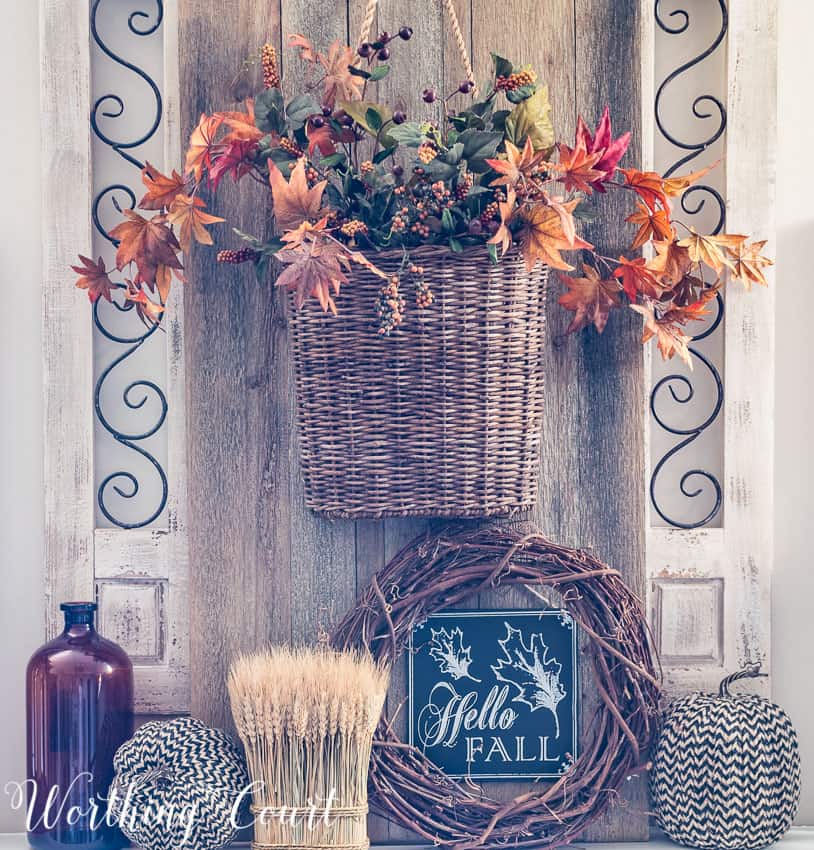 Pin
I love the show that Mother Nature puts on in the fall with all of her vibrant colors and just can't resist using them inside my home! Instead of bright pumpkin orange, I've embraced all of the rich russet colors. And texture – texture is everywhere!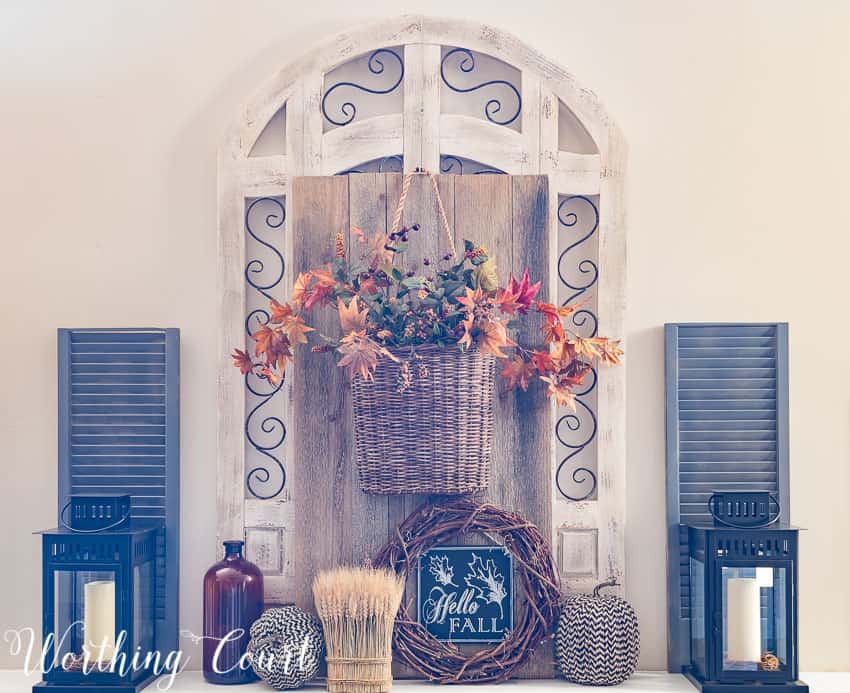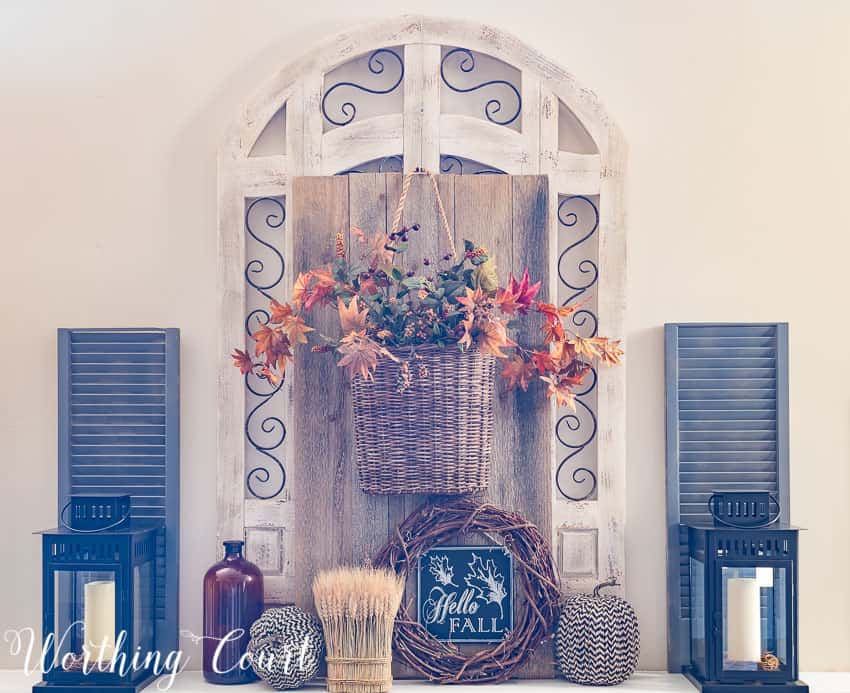 Pin
The chairs that flank either side of the fireplace are all cozied up and ready for cooler fall temps. Summer is being slow to let go this year. Right now we're still in the 90's every day here in NC, so it seems like those wonderful chilly nights will never arrive!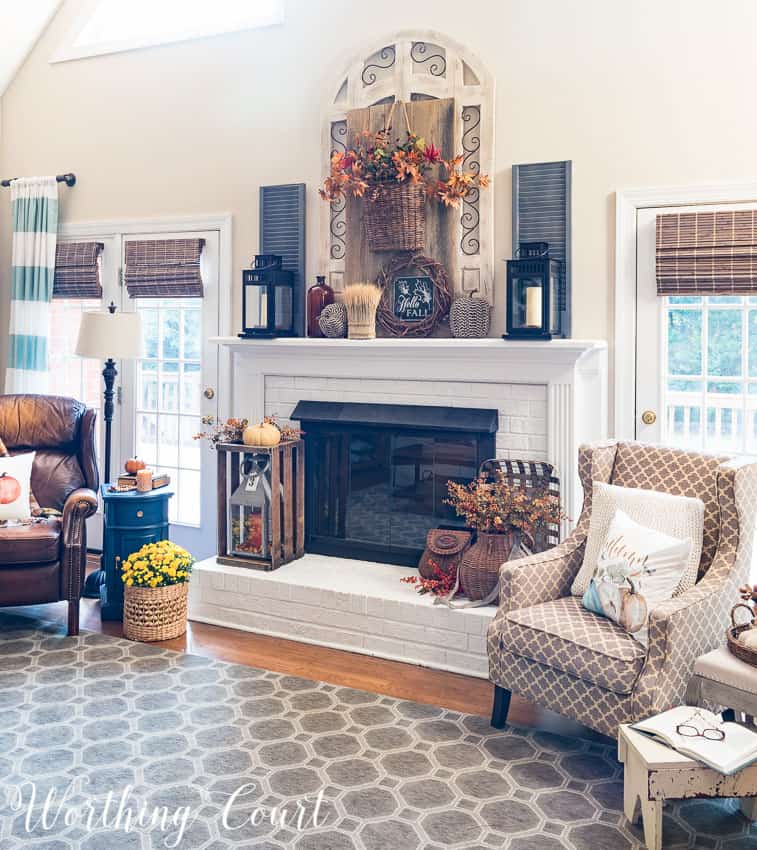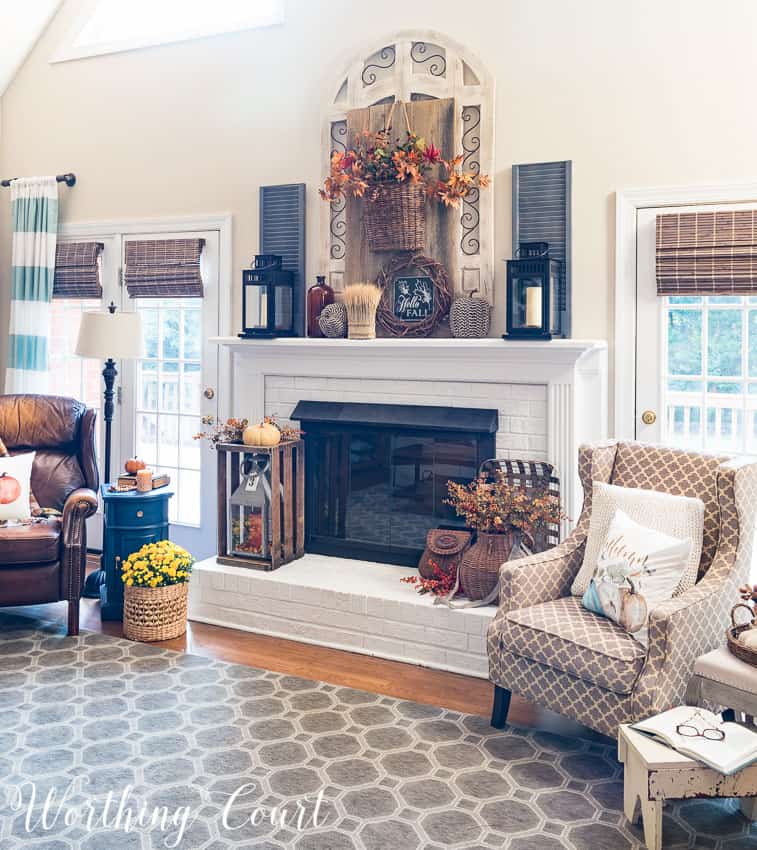 Pin
An old wood crate makes the perfect spot for a lantern filled with acorns and a fall candle.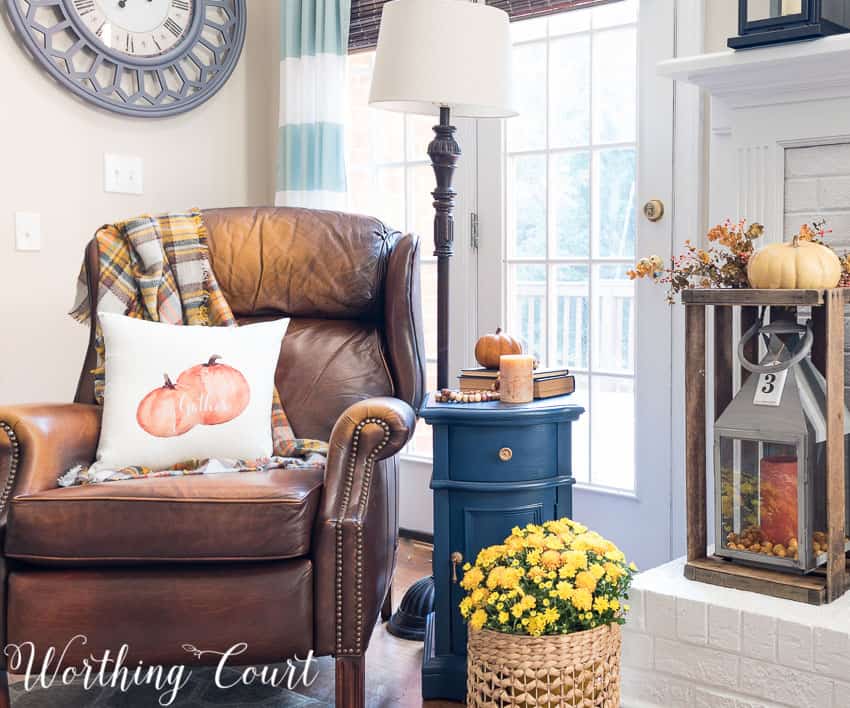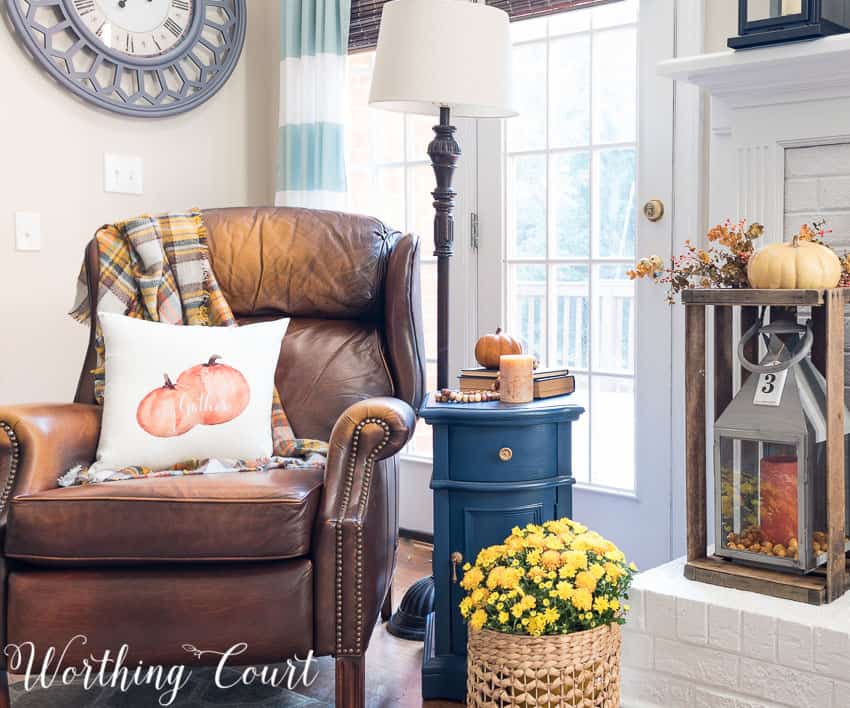 Pin
And the bright sunshine that comes through these doors makes a perfect spot for curling up with a book. I love to read – do you?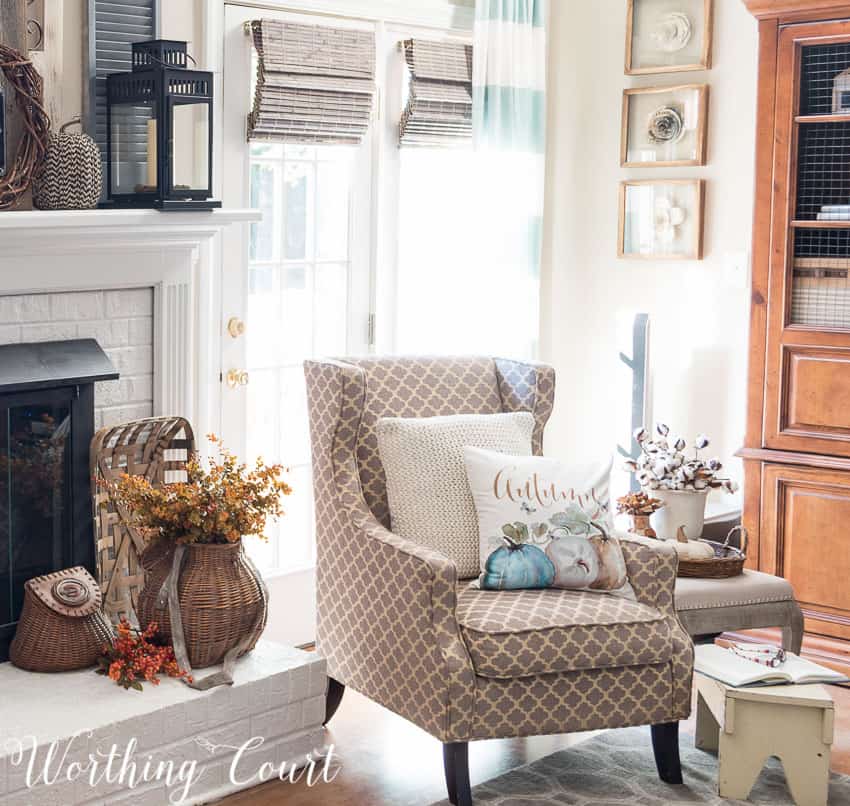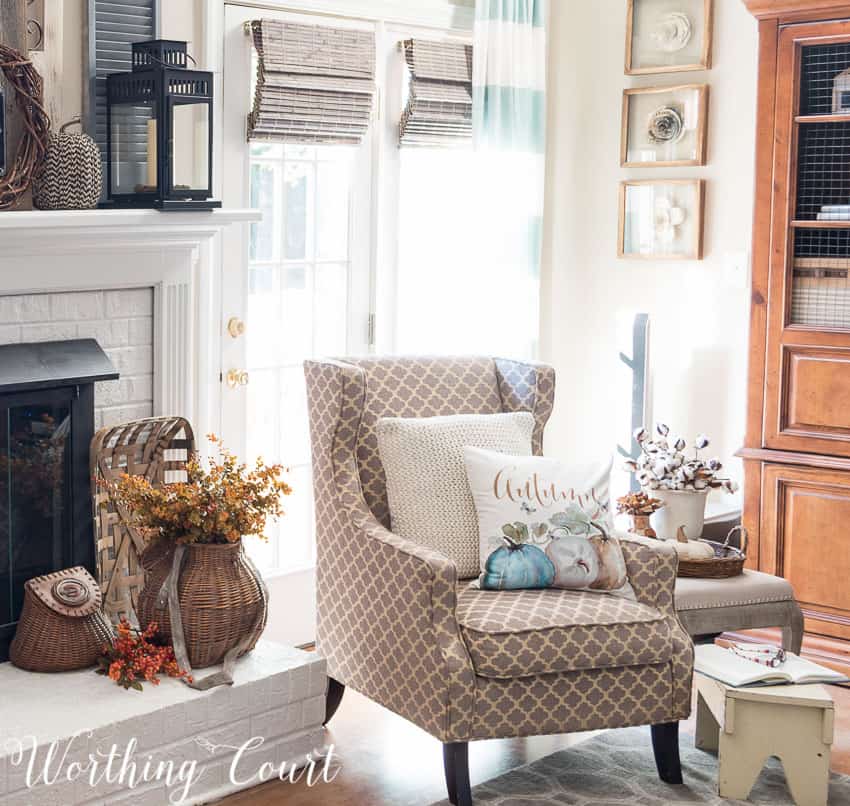 Pin
I'm honored to be sharing my fall mantel with you today along with seven other super talented ladies! You'll want to click on each of the links below to see how they've decorated for fall in their own homes. So much inspiration!
WANT MORE FALL INSPIRATION?
FALL IN MY FARMHOUSE DINING ROOM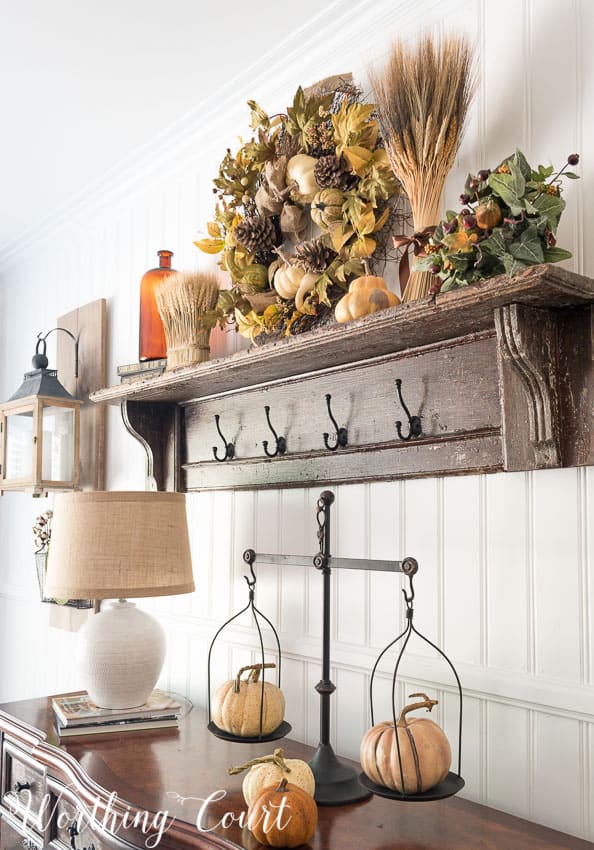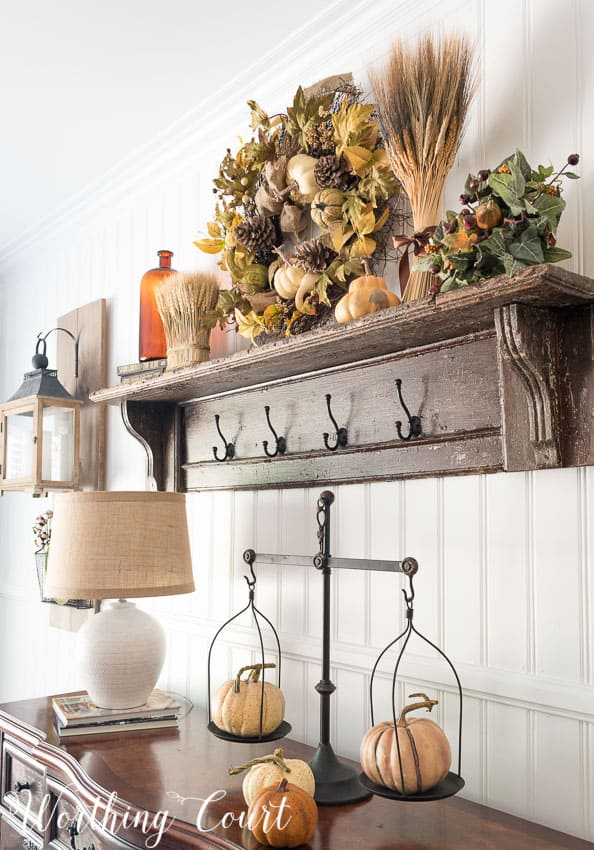 Pin
WELCOME FALL ON MY FRONT PORCH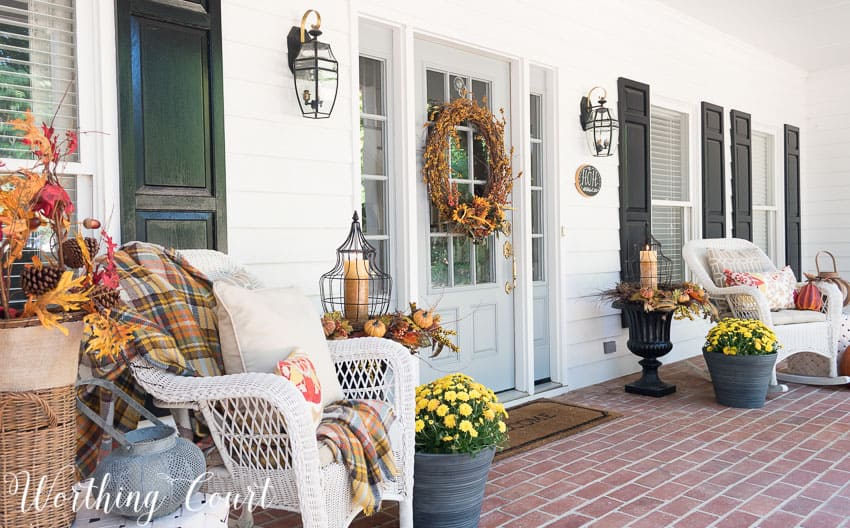 Pin
Sharing at THESE great parties.