Rustic Industrial Wall Decor – An Office Makeover Update
Come see how I decorated my walls in the office with some rustic industrial wall decor.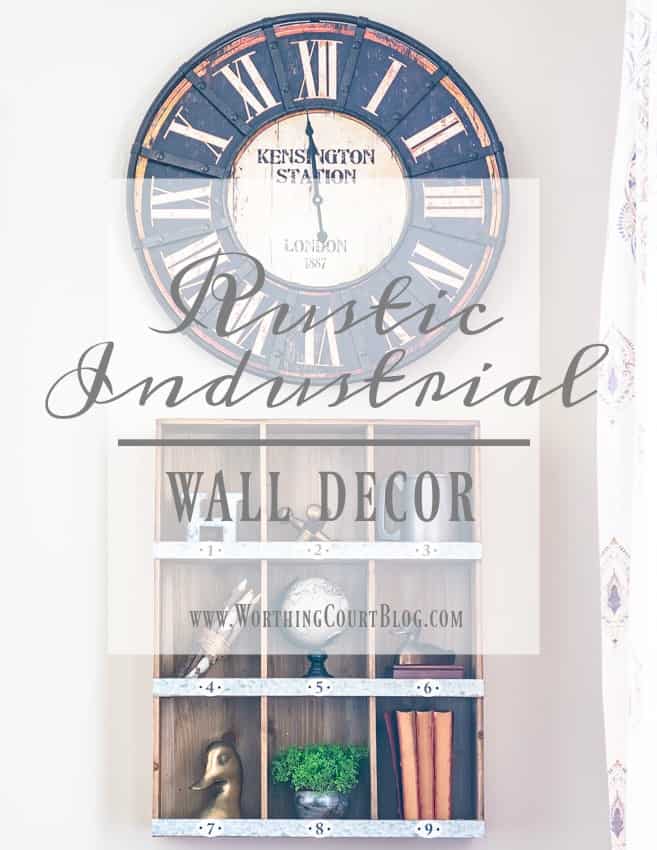 Things are moving right along with our home office makeover!  If you remember from my original post about the plans for this room, Pookie is the main user, so I'm going for a rustic, farmhouse, slightly industrial, slightly masculine feel in here.
I admit that I've struggled a little bit with what to do on the walls, but once I found the perfect pieces for the tight corner beside the desk, the wall to the right of the opening into the foyer just kind of came together.
By the way – think the foyer is a looking a bit forlorn?  It's up on the makeover list next!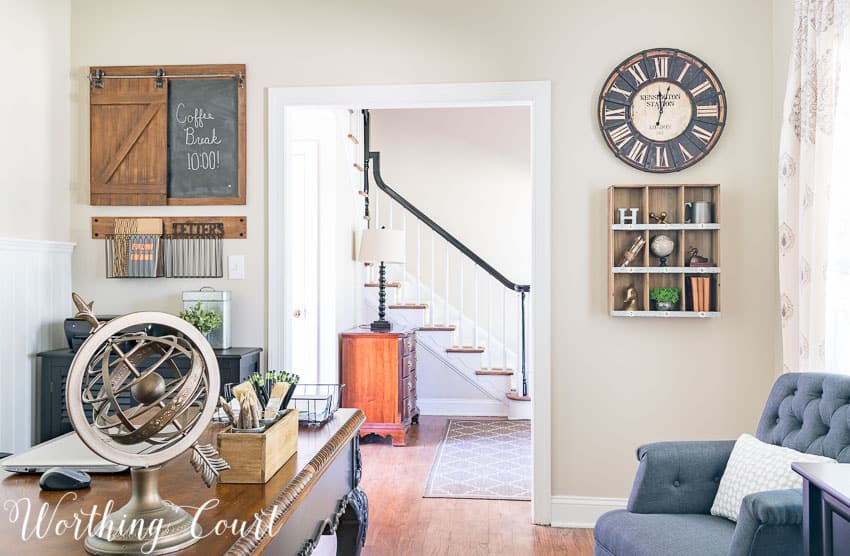 I put this rustic arrangement together using pieces that I've been holding onto, just waiting for the right spot.  The clock used to reside on a gallery wall in my breakfast area, before I added open shelves in there.  And I've used the cubbies in the past to display Christmas ornaments in.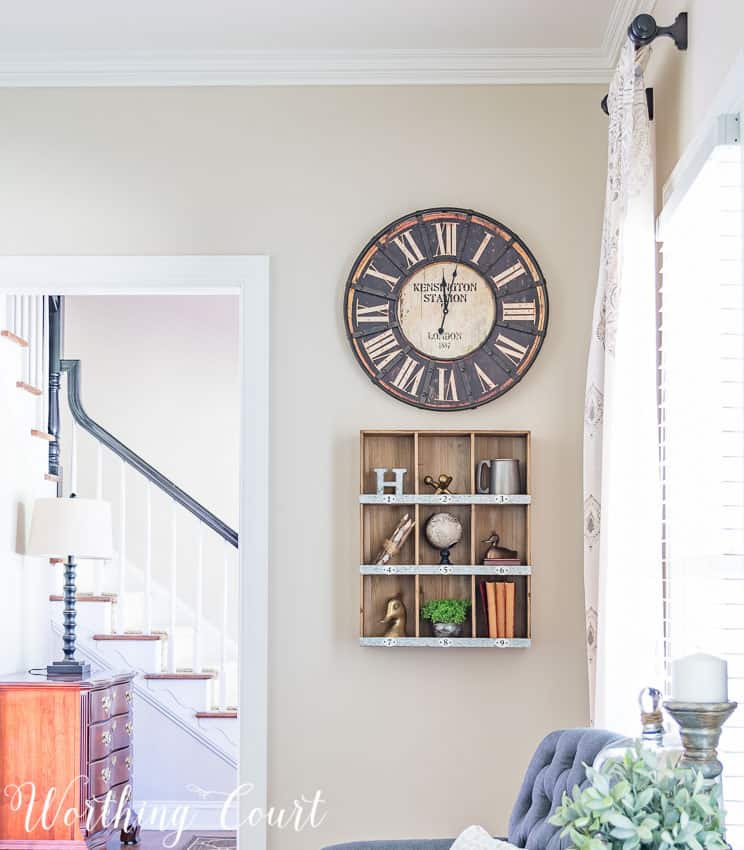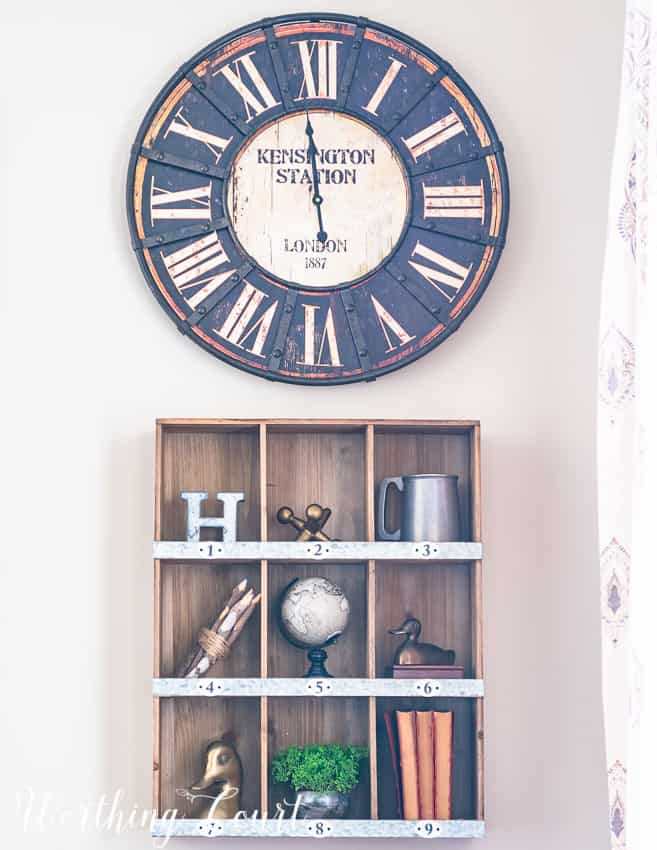 I think the two sides of the doorway work well together.  Now the question is whether or not I should look for an architectural piece of some sort to put above the doorway.  What do you think – would that be too much?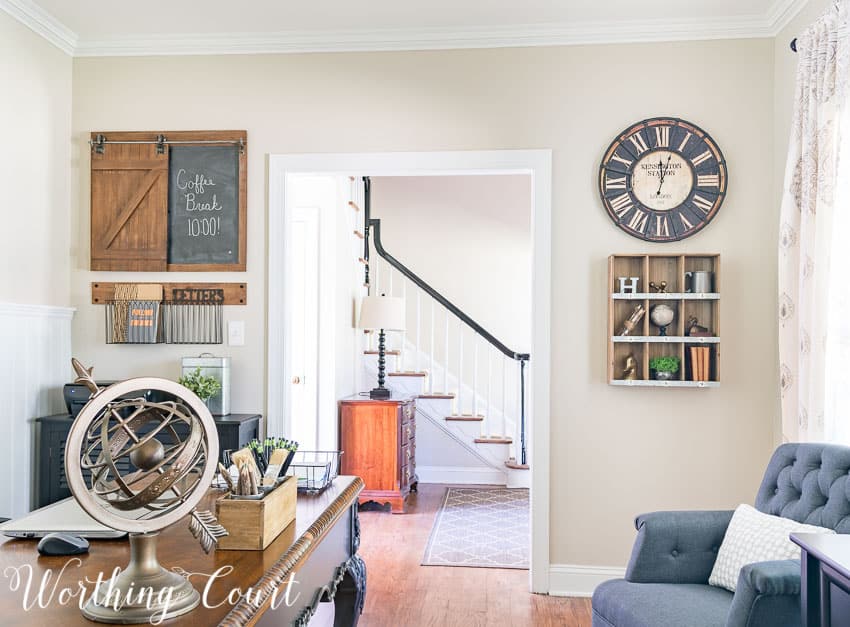 I mentioned before that I was concerned about how the makeover of the bookcases in this room was going.  I'm happy to report that I'm putting the finishing touches on them and love what we did!  I'll be sharing the bookcases soon!
Want to catch up?
NEW CHAIRS AND GETTING STARTED WITH MY OFFICE MAKEOVER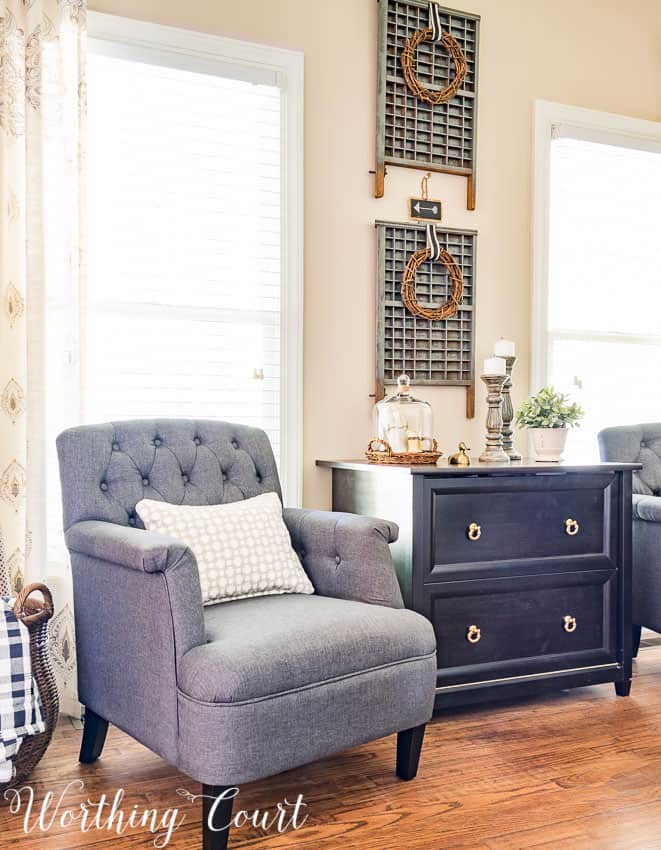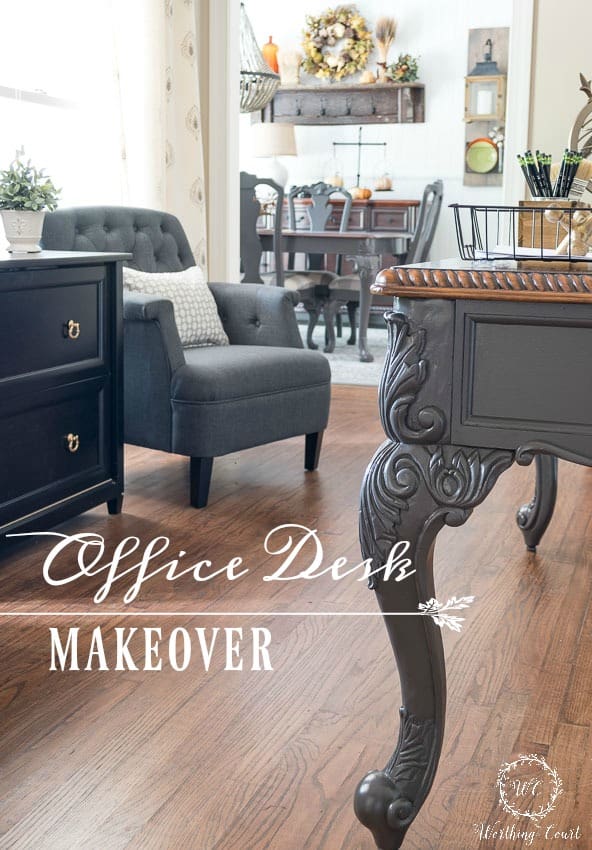 MY HIGH STYLE/LOW COST STORAGE SOLUTION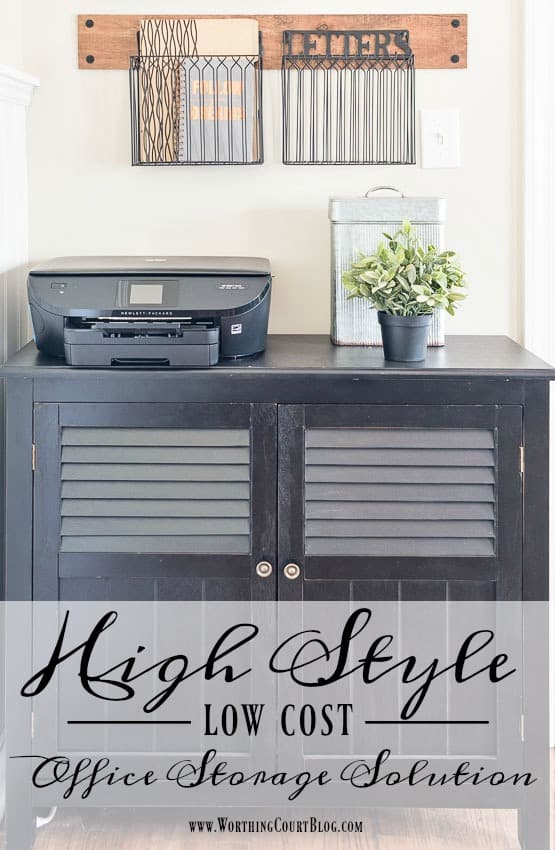 Sharing at THESE great parties.