Well, it happened again. Another week has slipped right by me! I wanted to share more of my office with you, but time just got away from me. I have some decisions to make and could really use your help. Hopefully, I'll have it posted on Monday.
As usual, I worked on several things throughout the week. We've gotten quite a bit accomplished outside the house. My front porch is coming along, but I still need to have the steps and sidewalk pressure washed.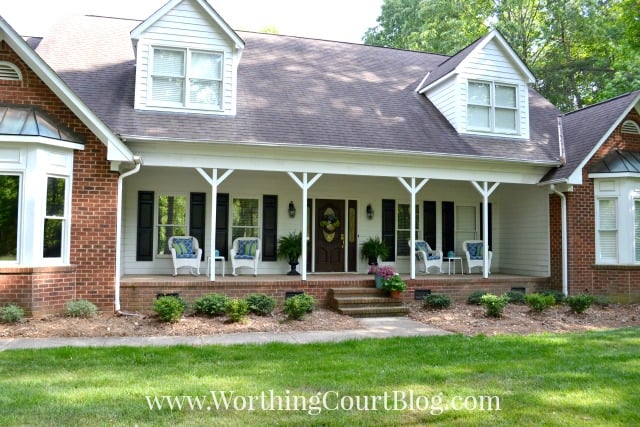 It's funny – the birds and I are having a war. They keep trying to build a nest among the cushions on the chairs. I think that I won that battle, but now they keep trying to build one in the bow on the front door wreath.
We had a ton of shrubs planted last week – carpet roses, gardenias, azaleas, hydrangeas, holly and yellow roses to name a few. Everything is littlle bit sparse looking now, but don't worry – in a year or two it will start to fill in nicely. Remember what an overgrown mess this yard was when we first looked at the house?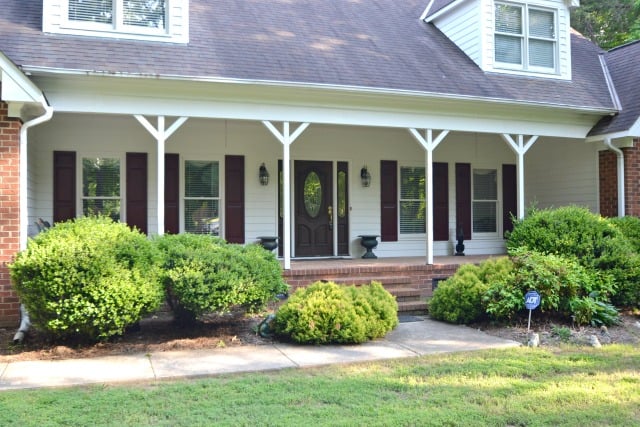 We've been dressing up the shed too. We had it painted and added a light fixture. Pookie added a pergola above the doors last weekend. Wow – what a difference. We have a couple of more things planned for it, and then I'll show you the whole thing.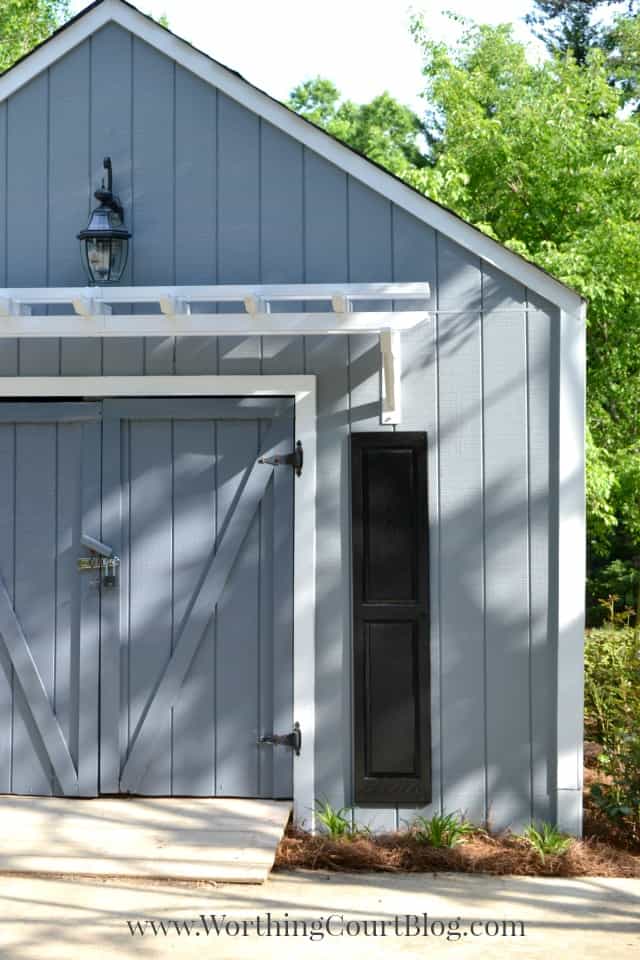 I've mentioned on Facebook, that I've been feverishly working on our screen porch. I'm in love with how it's coming together. Especially after spending 3 hours cleaning all of the yellow pollen up. Good grief – what a mess. I spent the better part of Friday painting some of my old and grody cushions. That's ASCP in Napoleonic Blue, by the way.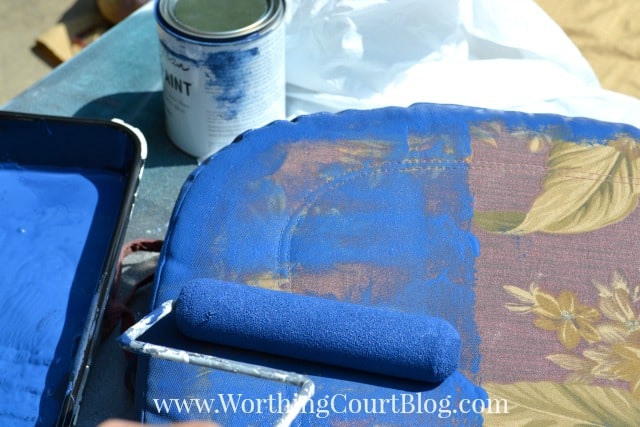 I managed to do a little work inside too. I've been putting the finishing touches on a dropzone that I came up with. I get so tired of having coats draped over the kitchen chairs and book bags strewn everywhere. This will be a very welcome addition when it's finished.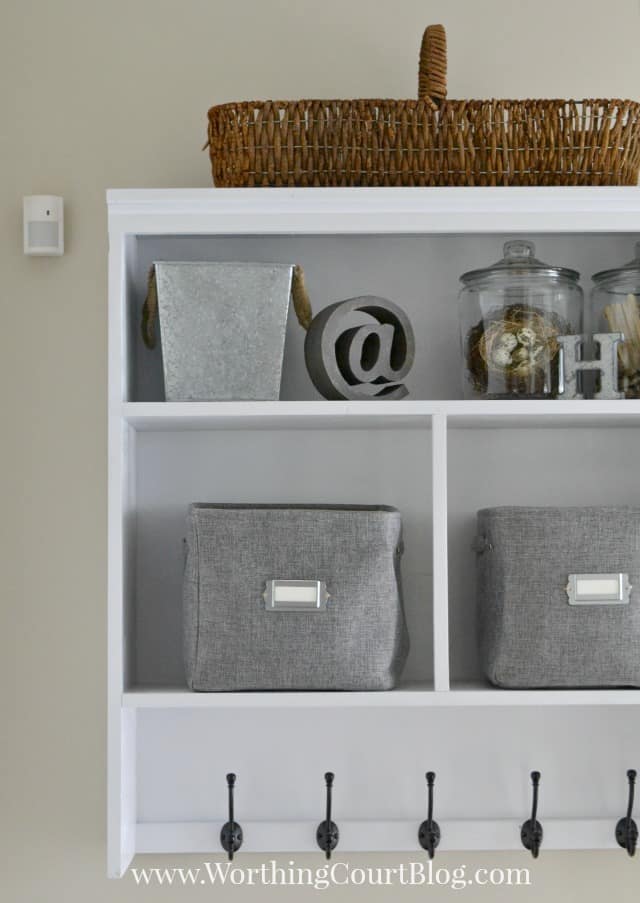 I hope that all of the moms, stepmoms, friend-moms and grandmoms out there have a wonderful Mother's Day! I'll be spending the afternoon at my daughter's house. Til next week…