Happy St. Patrick's Day and welcome to The Scoop #110, everyone!
All of the talk everywhere, is how anxious everyone is for spring to arrive this year.  It sure is exhilarating to see the buds popping out on trees.  My purple plum trees are always the first thing to bloom in my yard and I can tell that some of the buds are just about ready to burst open.
Mother Nature isn't the only one gearing up for her annual show – you all have been sharing lots of Spring inspiration too.  If you missed The Scoop's Mega Spring Linky Party, you'll want to be sure to click over and check the almost 400 links that we had!
I put together a roundup of 30 Spring Vignettes from that party.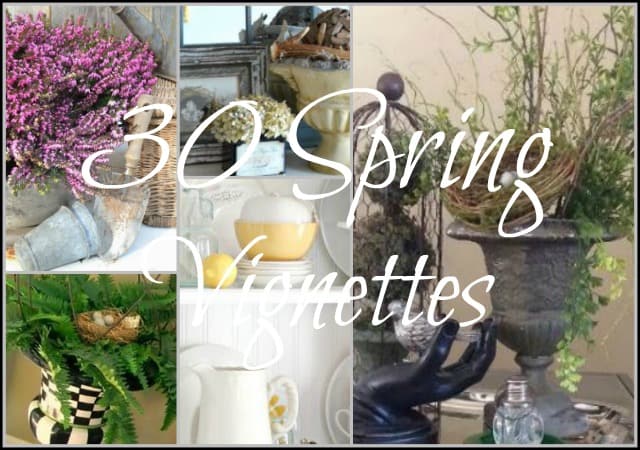 Let's get on with this week's party and features.
~ ~ ~ ~ ~ ~ ~ ~ ~ ~ ~ ~ ~ ~
Welcome back to The Scoop
The weekly linky party featuring the scoop on the best posts from around the web!
More exposure + less time = win win!
We are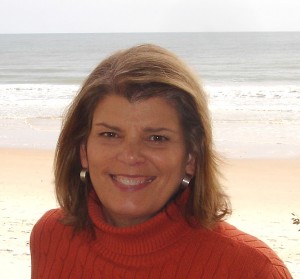 Suzy from Worthing Court
Hi everyone!  If you're like me, your heart is yearning for spring!  The first official day of spring this year is March 20th, but I've been bringing spring into my home for several weeks now.
Spring = Green!
Check out this inspiration to Sneak In Some Green Room Decorating Ideas for just about every room in your house.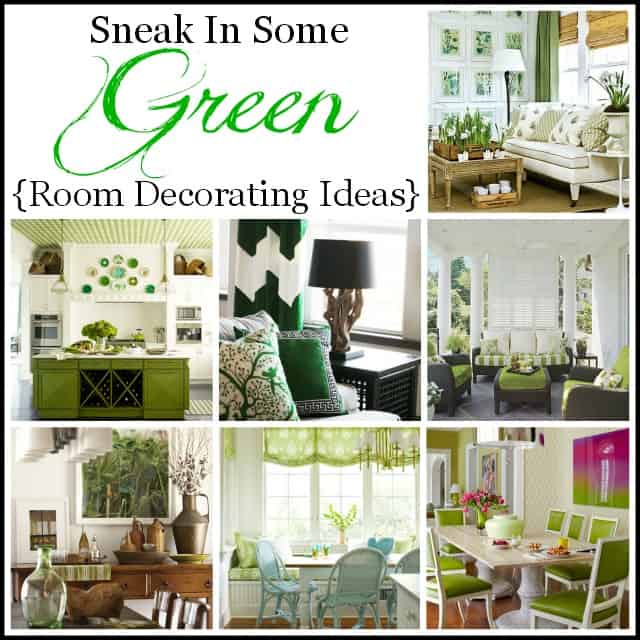 Spring = Outdoor Dining too!
Some of my favorite Fitz & Floyd pieces  were incorporated in this Celebrating Spring Tablescape that I put together on my front porch one warm and sunny afternoon.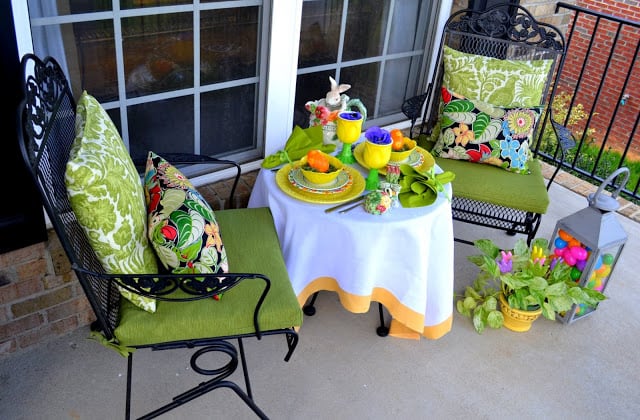 Now let's check out some of your projects from last week's The Scoop.
Babs from Upstairs Downstairs put together a pretty Easter centerpiece using her recent find from TJ Maxx.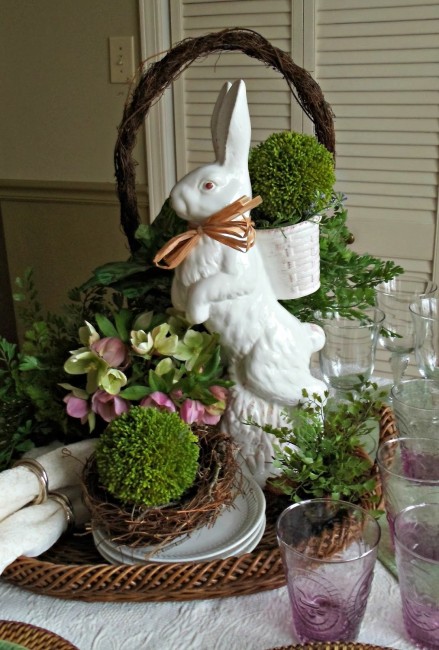 Karri from Blue Ribbon Kitchen made these adorable mini Jello cups for the cute kids Easter table that she set.  You'll want to check out the rest of Karri's table too.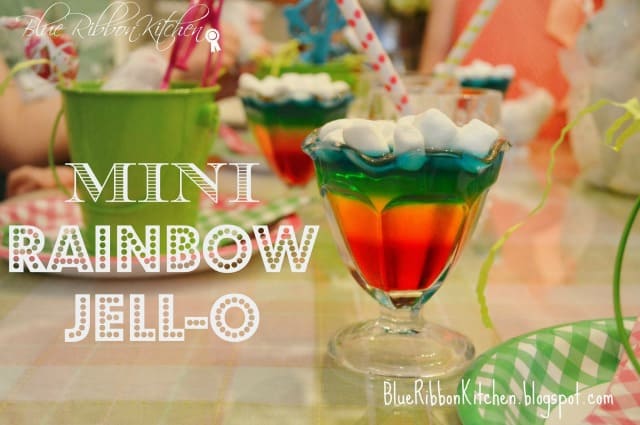 Victoria from Trois Petites Filles shared how she painted the upholstery on her French settee score from Craigslist.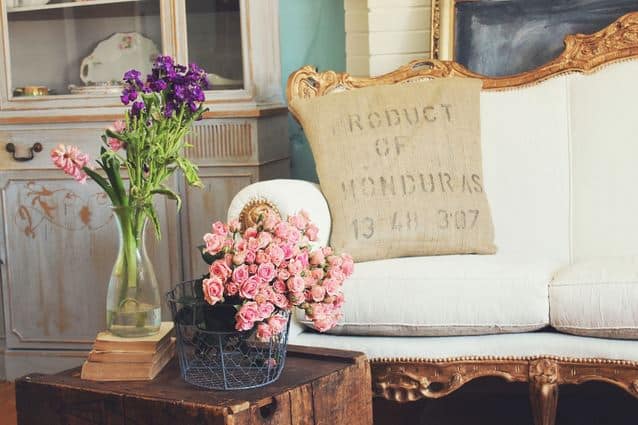 Laura from Finding Home did a great job with her diy vintage crate boot rack.  Check how she did it so you can make one too.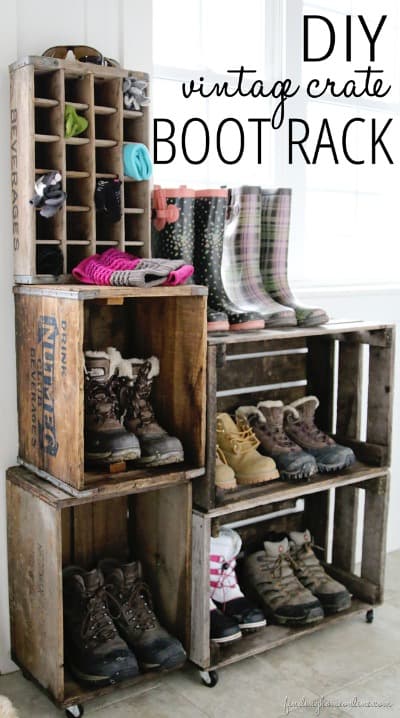 Head over to AKA Design to check out Shannon's oh-so-pretty cottage dining room.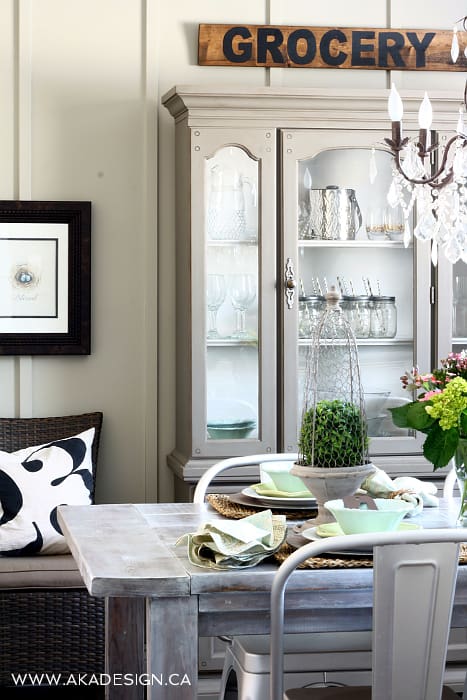 And last, but certainly not least, Priscilla from Priscilla's shared her really cute and creative no sew 3D burlap table runner.