Happy Memorial Day, everyone!  I hope you've been enjoying your holiday weekend.
Did you pause to remember those who paid the ultimate price for our freedom?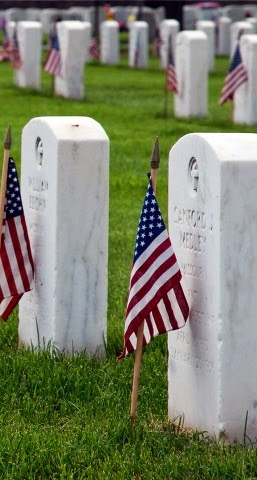 We've been enjoying the glorious weather at the beach this weekend.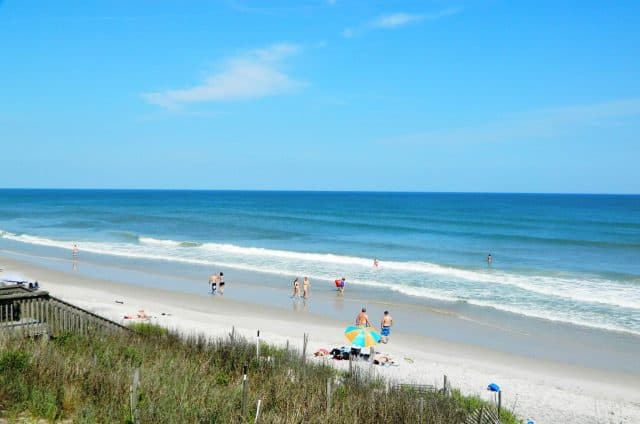 We're headed home and back to the grind tomorrow though.  I have a house to get ready to sell!
Did you see my post earlier today?  I need some suggestions about the kitchen remodel that we plan to do.
Here's a photo of how the kitchen currently looks.  I'd love for you to head over and chime in with any advice.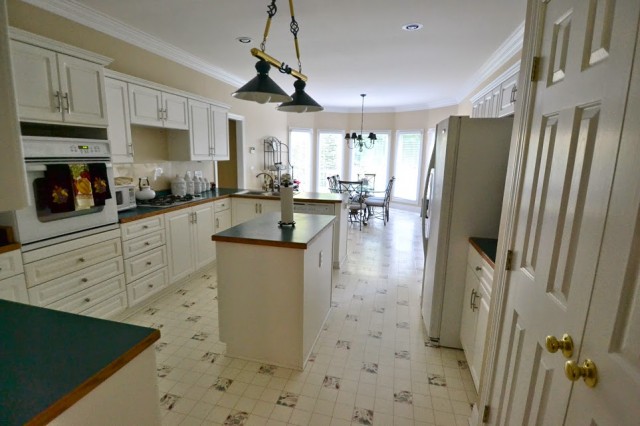 Now, let's get on with The Scoop!
~~~~~~~~~~~~~~~
Welcome back to The Scoop
The weekly linky party featuring the scoop on the best posts from around the web!
More exposure + less time = win win!
We are
Anita from Cedar Hill Farmhouse
Our host this week is…
Debbie from Confessions of a Plate Addict
Hi, everyone! I hope you are having a wonderful Memorial Day weekend! It's the unofficial start to summer!
Sooo…I thought I would highlight some of the wonderful patriotic desserts that you have shared at The Scoop recently! They are great…not only for this weekend, but for the 4th of July, as well as all summer long!
And I am also excited to join a group of very talented bloggers who love Country French style as much as I do for our monthly share…this time with the emphasis on our vintage French favorites! Be sure to head over and be amazed at all of the fabulous frenchiness!
And now, it's time to share some of the links that caught my eye this week!
Can you believe that this beautiful arrangement from Laura at Finding Home came from the grocery store? And…let's just say that she has me re-thinking my New Year's Day dinner!
I am amazed at this fabulous chair re-do from Darrielle at  D.D.'s Cottage and Design! It truly went from bare bones to a bold aqua beauty!
Babs at Upstairs, Downstairs showed us three pretty things she did with her pasta serving bowls that don't involve serving pasta!
Janet at Rosemary and Thyme shared this beautiful tablescape for her garden lunch.
Can you figure out how Nici at Posed Perfection created the keys for her cute piano cake? Check it out to see if you are right!
And finally, Sonya at Beyond the Screen Door showed us how she made this beautiful fabric flower! Love it!
Now…let's see what you have to show us this week!
Thank you for linking up, friends!