Hi everyone.
Yet another week has flown by and it's time to paaartay!
It's been a super busy few weeks here at Worthing Court as we prep our home to put on the market – hopefully by Friday of this week. Whew! How in the world did I manage to accumulate so.much.stuff???
Before we get on to the party, did you have a chance to check out the roundups of no-sew projects that my fellow no-sewers and myself put together yesterday? Our little group has been sharing no-sew projects every month and we've accumulated quite a collection! You'll want to checkout my roundup of 17 Amazing And Easy No-Sew Projects For Your Home along with all of the others. There are links at the bottom of the post.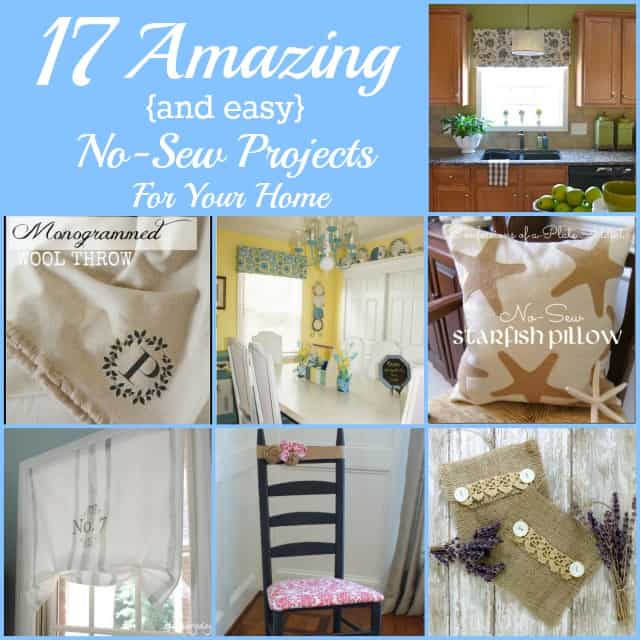 Now, show us what you've been up too!
~~~~~~~~~~~~~~~
We are
See, there's my Curalcue chest and chandy!!! It's like shopping my house… only much less expensively!
Here's a look at the most delightful back yard with a chicken coop and all from Fishtail Cottage! I think her CHICKEN COOP 2014 is idyllic!



<!– end LinkyTools script —