Welcome to The Scoop!
It's so hard to believe that yet another week has flown by.
I hope you've all been enjoying the lazy days of summer so far. Actually, they don't seem so lazy anymore like they used to when I was a kid!
We've got some great features this week. Scroll on down to see them and link up your projects.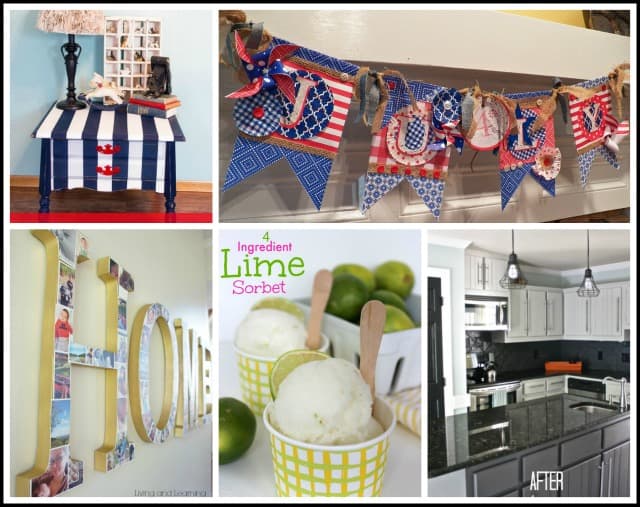 The weekly linky party featuring the scoop on the best posts from around the web!
More exposure + less time = win win!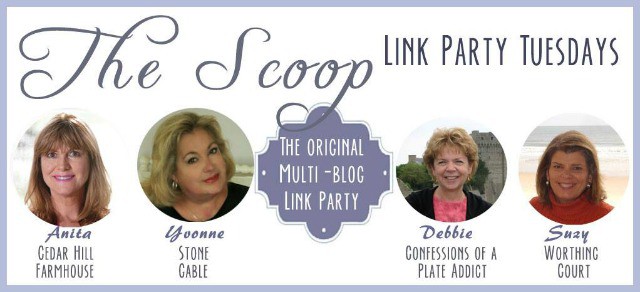 We are
Hi y'all and welcome to The Scoop.
I'm always excited when it's my turn to host! I love spending time with each of you.
Did you know that this past week, I finally took care of something in my house that has been bugging me for quite a while?
Boy, summer is marching on – fast and furious.
I can't believe that we've already passed the summer solstice. I'm just trying to soak it all up while I can. Winter will be here soon enough.
One way that I like to add summer to my home is by adding some beachy touches here and there. These are sooo easy and fun to make! You should have no problem finding supplies – rumor has it that Hobby Lobby has had their Christmas stuff out for several weeks already.
As usual, you wowed us with your projects last week.
It's always tough to narrow it down, but here are a few that caught my eye.
Thank you so much to everyone who linked up!
Now show us what else you've been up to.