Happy Scoop Day, everyone.  I hope your week is off to a terrific start!
Did you know that February is National Cherry Month?  I guess it makes sense because cherries are red, red is the color of love and Valentine's Day is all about the love.  haha  Anyway, here's an idea for a terrific no-bake desert for all you cherry lovers out there.  Perfect for a special Valentine's Day treat for your honey.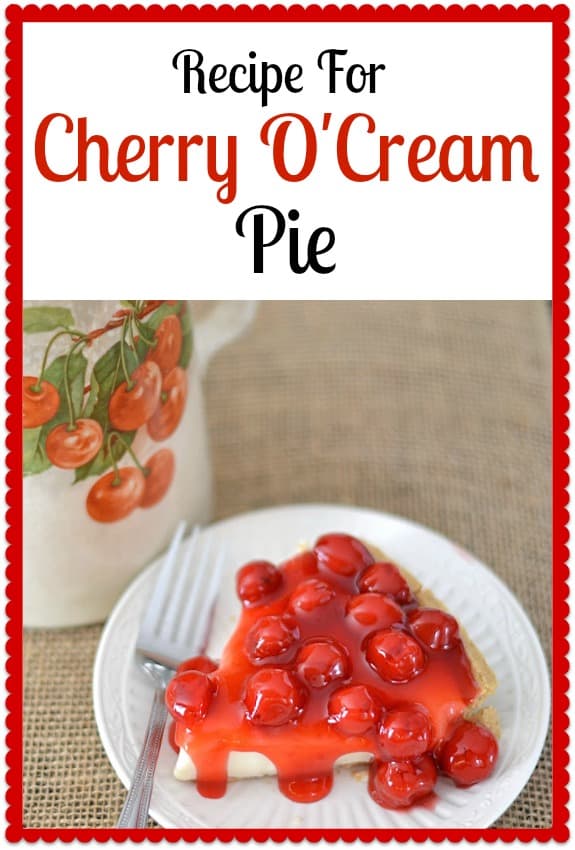 We're finally nearing the end of our kitchen renovation.  Stand up and shout!  Did you see my new backsplash?  Oh – and a new rug and cabinet hardware too?  I couldn't be more tickled!
The New Kitchen Backsplash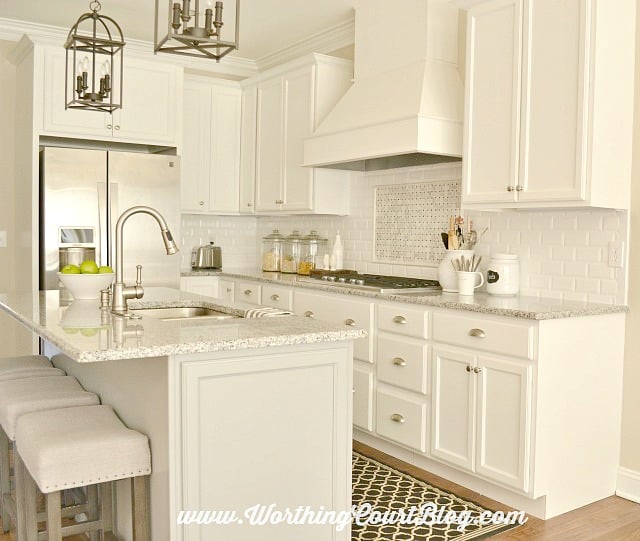 Now let's see what's been rocking your world!
~~~~~~~~~~~~~~~
Welcome back to The Scoop!
Hi everyone! Thanks so much for joining us each week to share your creativity and inspire us! After all, it wouldn't be a party without our guests!
Today I'm sharing 2 posts that I hope will be very helpful to you!!! The first is all about pillows… and who doesn't love love love pillows! Here are a few no-fail tips on HOW TO BUILD A PILLOW COLLECTION… LIKE A PRO!
And here's a recipe that my grandmother made and I updated. It's like a beloved member of my family! So simple, so good and perfectly scrumptious. NANI'S SAUTEED CHICKEN is sure to be a family favorite!
Now let's take a look at a few features from last week…
Trish and Bonnie from UNCOMMON DESIGNS shared this adorable MONOGRAMMED BURLAP CLIPBOARD. This is on my must-make list!
This little VINTAGE CRATE DIY almost made my heart stop! It's gorgeous!!! And so easy to make with the great great instructions Linda included! Check it out at IT ALL STARTED WITH PAINT!
Okay, let's all sigh together! SIGH… for RASPBERRY CREAM CHEESE PILLOWS! These yummy, heavenly creations come from Christine at A SPRINKLE OF THIS AND THAT!
You should check out Terry's post from FOREVER DECORATING!  It's all about NO COST DECORATING… very smart!!!
I love a project that has the words "no-sew" in them! So thanks Jennifer from CLASIC STYLE HOME for your NO SEW FRENCH PLEATED DRAPE DIY! Great curtains!!!
Now I can't wait to see what you have to share!