Welcome to The Scoop!
We had quite an eventful weekend thanks to hurricane Matthew!  Tons and tons of rain, a short power outage and trees down in our neighborhood in central NC.  Thankfully, nothing serious.  So many of our Scoop friends were in the direct path of the hurricane and have certainly been in my prayers!
I thought you might find it interesting to see the scene that was right in front of our beach condo at North Topsail Beach, NC on Saturday afternoon.  A scary sight for sure!  We don't know yet if we have any damage or not, but we do know that the dunes were completely washed away in several places on the island.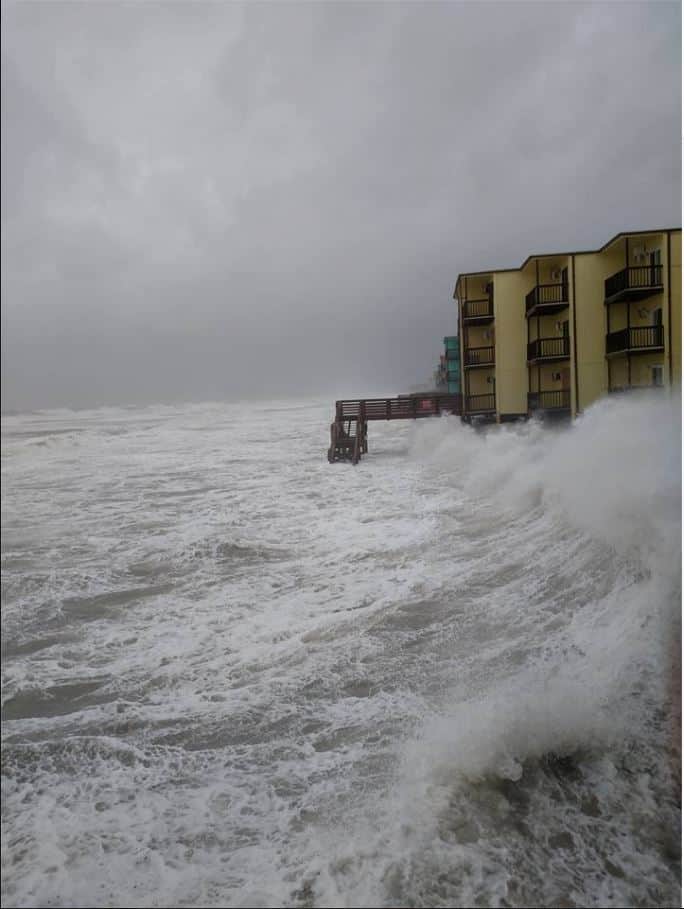 Enough with all that drama.  Let's party!
We are
Our host this week is Debbie at Confessions of a Plate Addict
Hi everyone and welcome to The Scoop! My favorite month has finally arrived! I love October! I can't wait for the family trip to the pumpkin farm accompanied by the smell of fresh pumpkin bread baking in their ovens! We have to wait a while yet for the color to appear in the leaves here in Georgia, but at least I know it won't be long! And I imagine that you will have lots of fall ideas to share with us so I am really looking forward to today's party!
And my Miss Kitty, who loves to look at the world upside down, says to be sure to drop by my blog and tell me about your furbaby for A CHANCE TO WIN A $100 VISA GIFT CARD!
Here's what your hosts are sharing this week…
EASY & INEXPENSIVE FAUX PUMPKIN PLANTER ||  RUSTIC TERRACOTTA CLOCHE BASE || POTTERY BARN INSPIRED HALLOWEEN CROW PILLOW
CEDAR HILL FARMHOUSE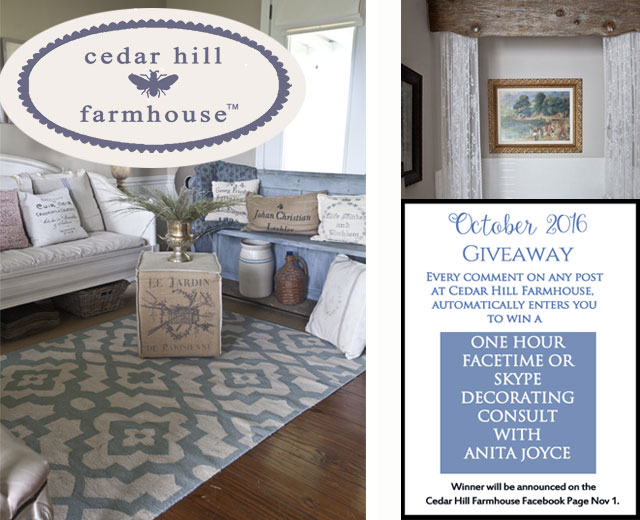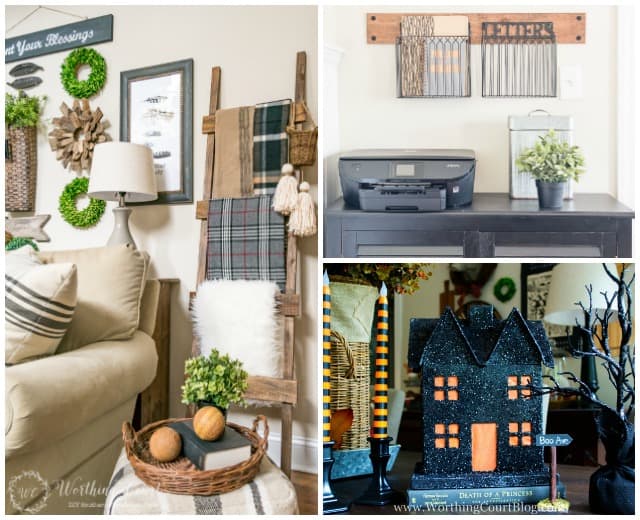 And here are just a few of the things that caught my eye last week…
Ashley at Simply Designing shared her recipe for CARAMEL APPLE DUMPLINGS. Don't they look yummy?
I love Laura's front porch all decked out for fall! Be sure to head over to Duke Manor Farm for her tips on HOW TO CARE FOR MUMS.
Jan at Just Jan Blog showed us HOW TO USE BLUE IN A FALL TABLESCAPE. I love it…so pretty and different!
Here's another different spin on fall! Kristy at Starfish Cottage shared the COASTAL FALL DECOR in her entry. Love it!
And finally, a fun way to create pumpkins from Laura at Finding Home Farms…VINTAGE DOORKNOB PUMPKINS. I love the rustic look that the knobs add!
And now…I can't wait to see what you have to share!