Hey friends and thank you for coming to party with us this week!
Did you happen to catch my Facebook Live video a few days ago?  The one where, after weeks of promising, I finally revealed what's been sucking up all of my time, energy and creative juices this summer?  If you missed it, you can watch it by clicking HERE!
Now, let's party!
Welcome to The Scoop!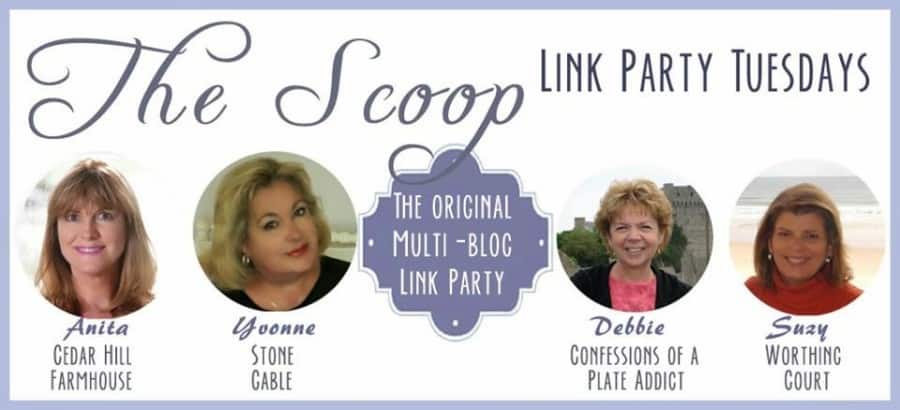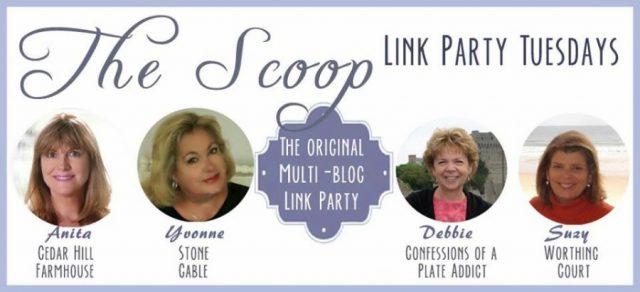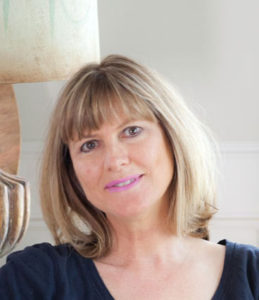 Hello, it's Anita from Cedar Hill Farmhouse.
Firstly I want to thank everyone who voted for my rug design last month. We won!!! I'll be updating you on the process, and the rug will be available for sale in spring 2018.
On another note, I appreciate all of the concern for me and my family. We are in Houston, and Hurricane Harvey is dumping water as I write this. Please continue to pray for Texas. We won't be out of the woods until Thursday or Friday. Those in Corpus Christi and Rockport are dealing with devastation right now, and our thoughts and prayers are with them.
Do you listen to our podcast? We have so much fun and I always learn something. Today we learn what happens when you wear a long flowing skirt on a blustery day how to decorate for fall with pumpkins.
PUMPKINS GALORE IN DECOR – LISTEN BELOW
Here is what your hosts have been up to this week.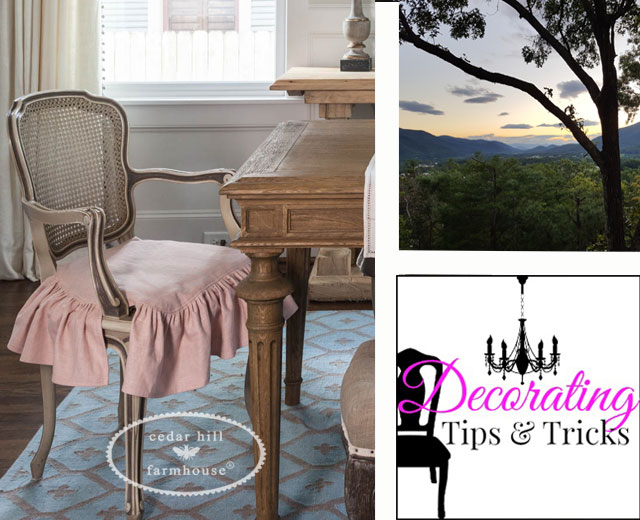 NEW PINK CHAIR SLIPCOVERS || NEW PINK CHAIR SLIPCOVERS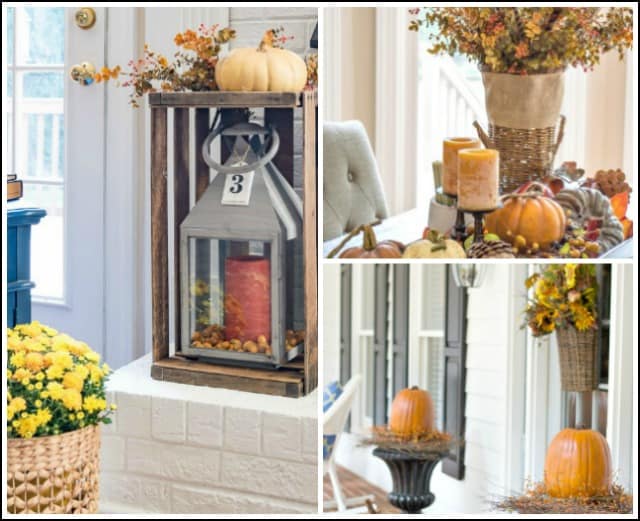 11 QUICK AND EASY FALL DECORATIONS FOR YOUR HOME || MY FIVE BEST TIPS FOR CREATING A FABULOUS FALL CENTERPIECE  || EASY AND SIMPLE FALL FRONT PORCH
PLEATED PAPER PUMPKINS || VINTAGE FRENCH PUMPKIN PILLOW ||
5 EASY WAYS TO DECORATE FOR FALL
PUMPKINS IN VELVET AND A GIVEAWAY || 10 FABULOUS FALL ELEMENTS TO USE IN YOUR HOME || EARLY FALL IN THE DINING ROOM
Let's take a look at the features from last week's party.
Twelve on Main made this amazing faux fireplace. I'm in awe.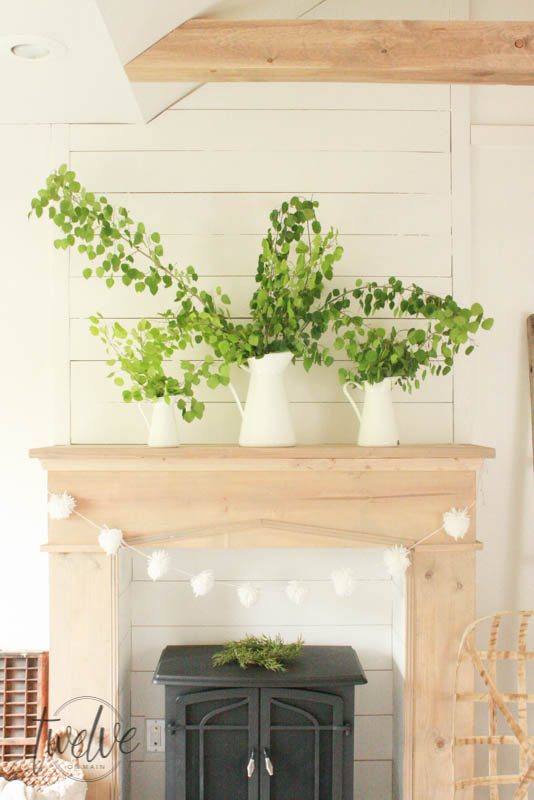 Simply Stacie has my mouth watering with these Chocolate peanut butter whoopie pies.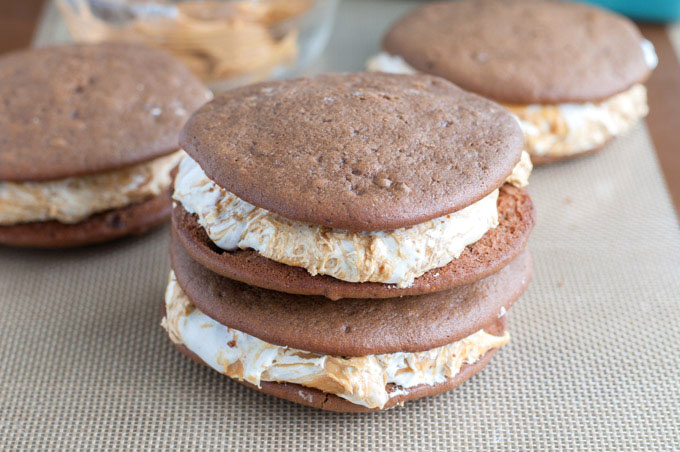 A Delightsome Life made these charming velvet pumpkins.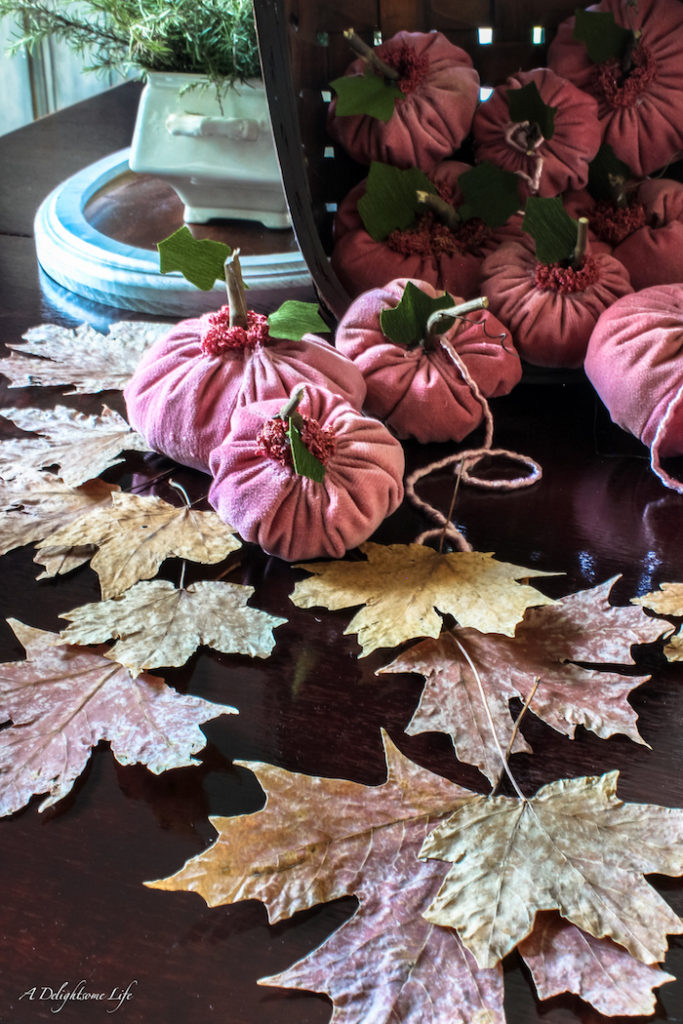 Cherished Bliss made a charming pumpkin sign.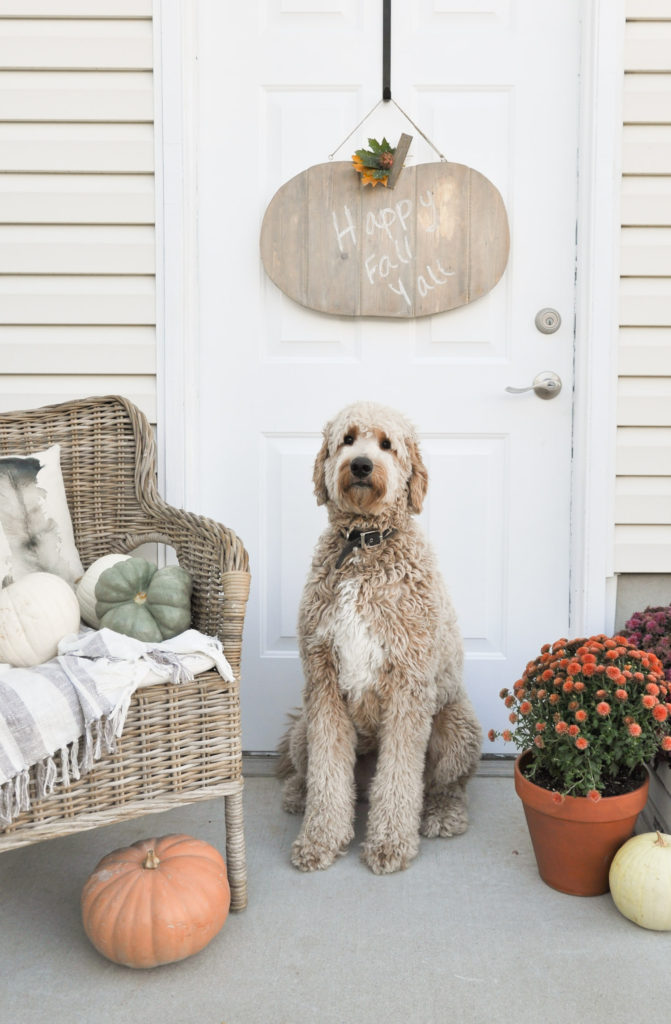 A huge thank you to everyone who linked up and visited last week. Now on to this week's party!