Welcome to The Scoop #132, everyone.  I sure do hope your week is off to a terrific start!
I'll be spending a big portion of my week back at the new house where all of the demo is coming to an end.  It will be wonderful to see all of our plans start to become a reality.  I'd love for you to check out what will be happening in the kitchen.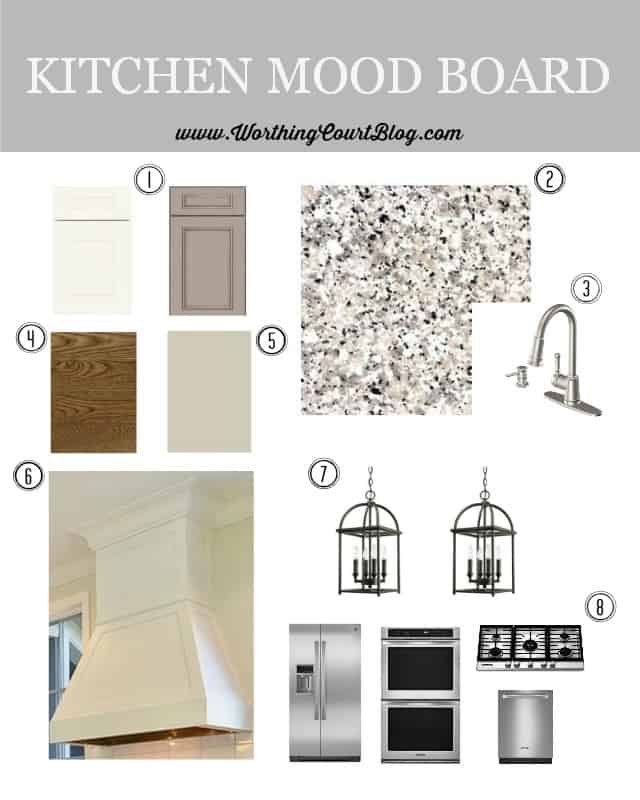 School starts back this week, so even though it's still very hot and muggy here, I know that fall decorating is just around the bend.  I'm having a tough time wrapping my mind around that!  Maybe some beachy fall inspiration will be a good way to ease into it.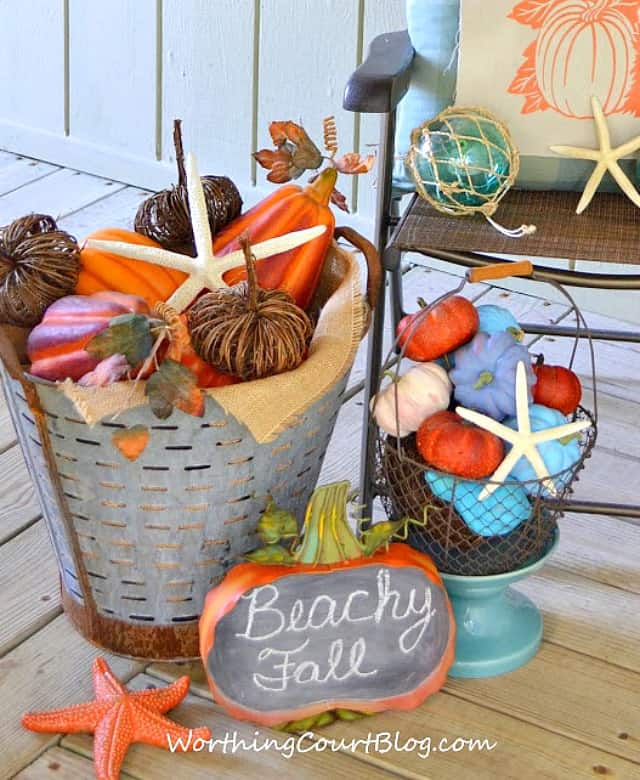 Have you already been thinking about fall decorating?  Maybe you've even already started.
Let's get the party started.  I'm ready to see what you've been up to!
~~~~~~~~~~~~~~~
Welcome back to The Scoop!
The weekly party featuring the scoop on the best from around the web!
We are
Our host this week is…
Debbie from Confessions of a Plate Addict
Hi everyone! So glad that you joined us for another edition of The Scoop! Here in the South, it's been hot and humid and, with Labor day only a couple of weeks away, my thoughts have been turning to the cooler days of fall. Sooo…I created a little transitional summer-into-fall centerpiece to take me though the next month or so. Sunflowers and apples just say late summer and hint at fall for me!
 And if you know what a big copy-cat I am, then you know I was excited to curate some Pottery Barn inspired projects for Hometalk, as well as add a few of my own!

And as always, it wouldn't be a party without you, our guests! Here are few of the wonderful projects that caught my eye last week!
Jane at Bluebird 1959
shared her progress in giving her bargain Walmart olive bucket some vintage-y patina. I made sure to check this one out since I have one of those, too!
I love the fabulous photos taken by Cindy at Dwellings: the Heart of the home at her sister and brother-in-law's farm! Doesn't this horse just take you back to reading Black Beauty?

Jamie at Anderson + Grant shared some great tips for decorating with empty thrift store frames…my kind of bargain!
Heather at Setting for Four showed us how she created and framed her own watercolor abstracts…genius!
Doesn't this peach and almond galette from Suzanne at Simply Suzanne's look fabulous? I have been wanting to try to make one of these!
And finally, I love what Darrielle at D.D.'s Cottage and Design did with this vintage desk! You will have to see the "before" to believe it!
And now…I can't wait to see what you've got to share!
Thank you for linking up, friends!