Let me share my Silver Bells Christmas tree and a little story with you.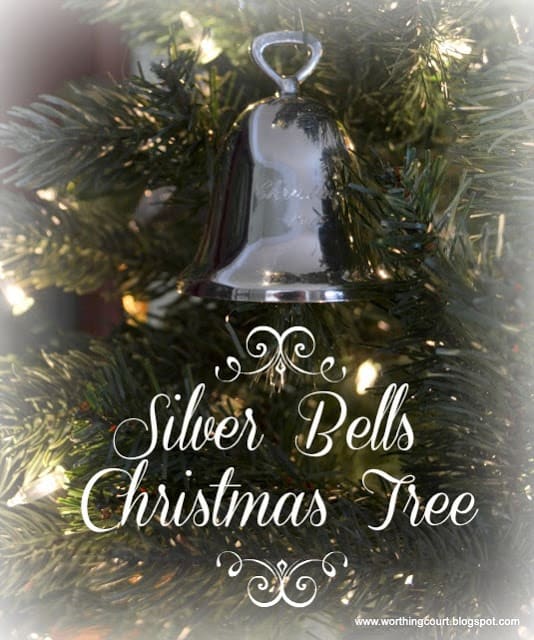 Perhaps a more appropriate name for this tree in my living room would be Memory Tree.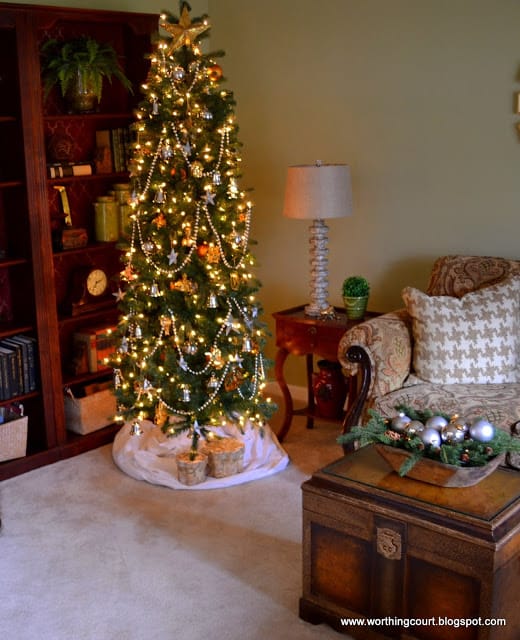 You see, my mother started giving my brother and me a Reed and Barton silver bell for Christmas every year back in the 70's.
My oldest bell is from 1975.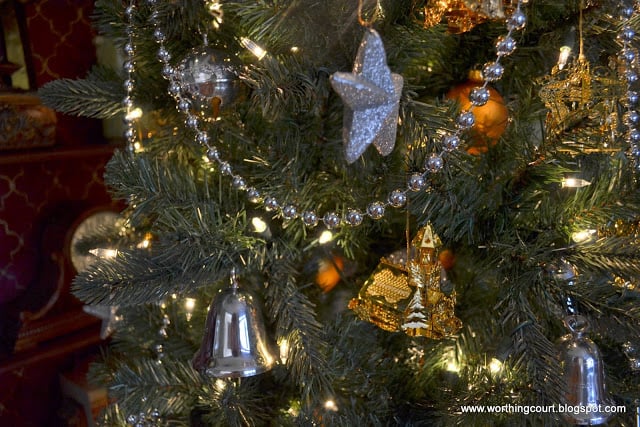 Some years we were fortunate to receive one of their glorious sleigh bells in addition to the annual Christmas bell.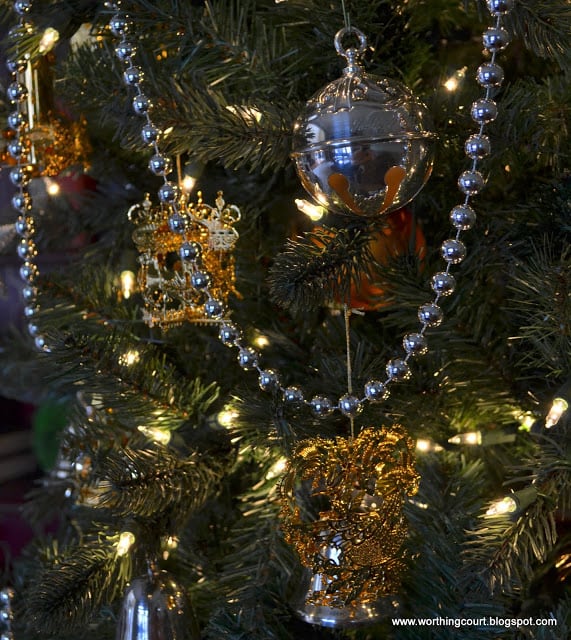 Somewhere in there, Mama also started collecting 24k gold plated ornaments.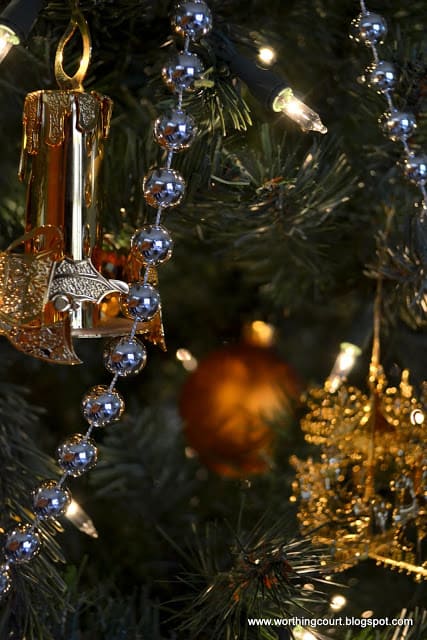 They are very intricately made and gorgeous.
My pictures do not do them justice.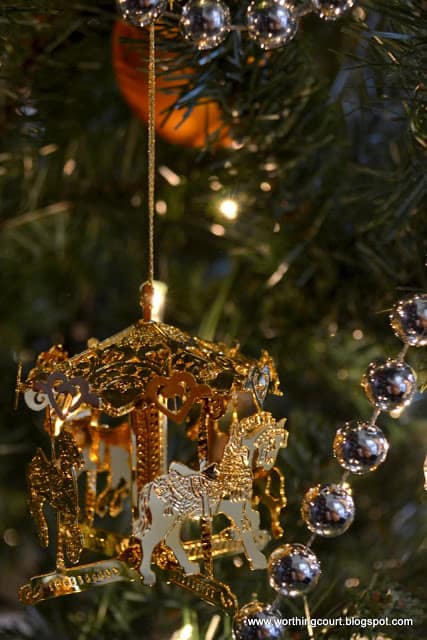 Mama passed her decorations to me when she stopping putting up a tree every year.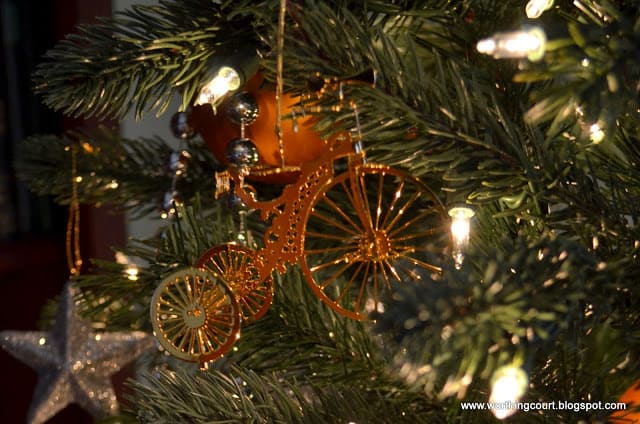 I kept the decorations on this tree very simple.
Just Mama's silver bells and gold ornaments along with some silver and gold stars and silver beaded garland that I already had.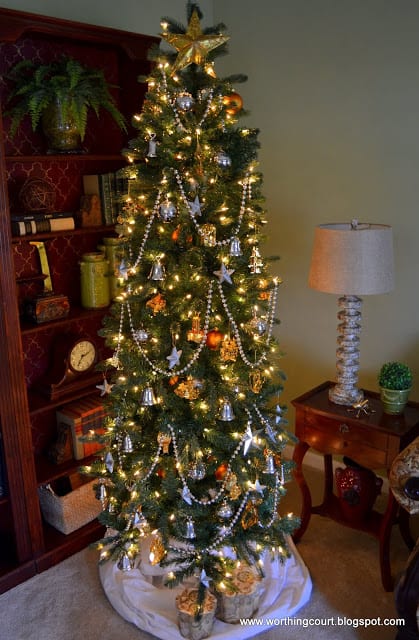 I have fallen.in.love with the look of rustic and refined mixed together.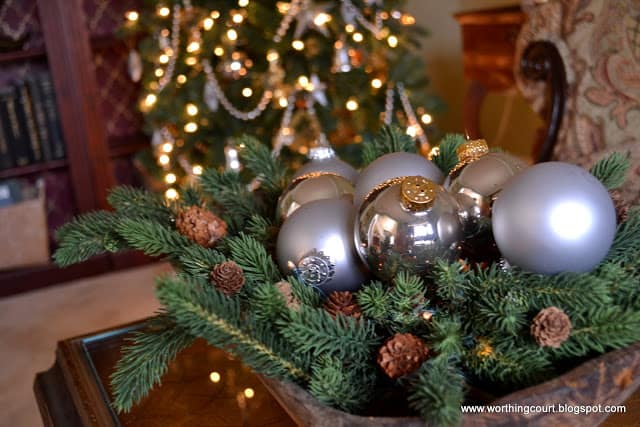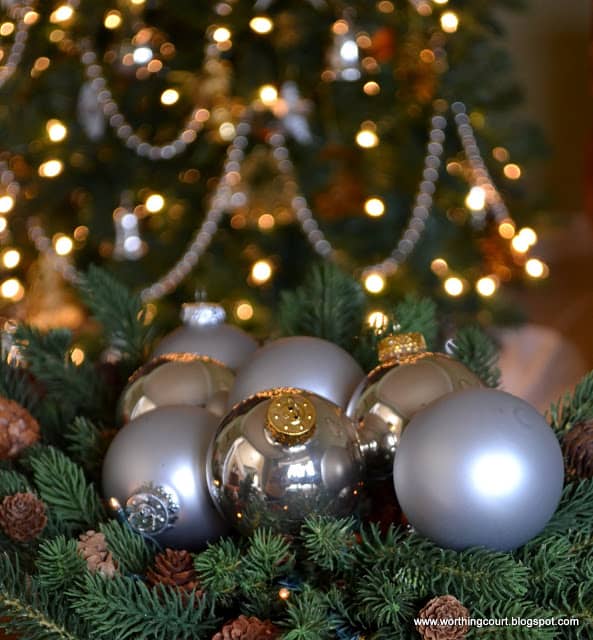 So into the room came my dough bowl filled with greenery, lights and silver ornaments.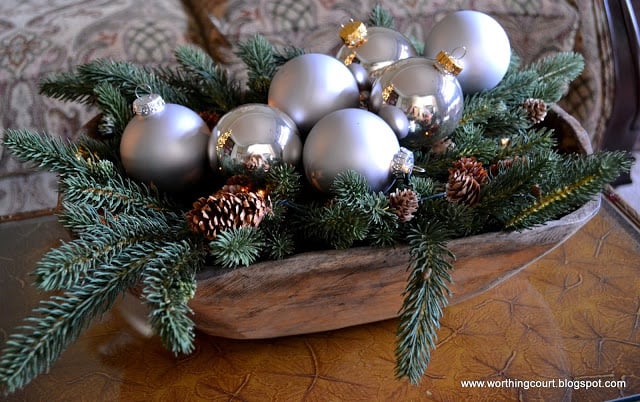 More memories on a silver tray placed on the table in front of the window.
The tray was a gift from my sweet daughter, Ms. JB.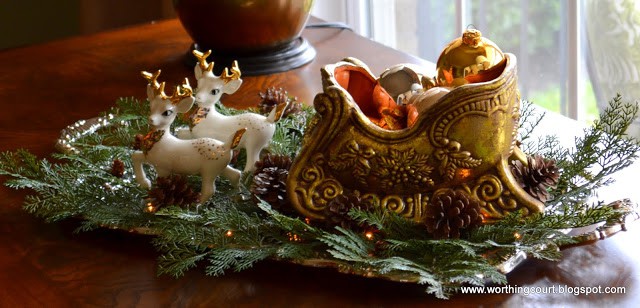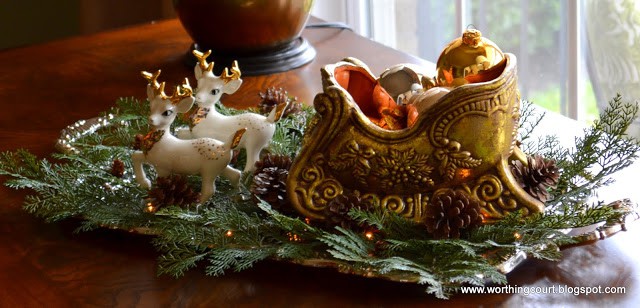 Mama made these reindeer back when she did ceramics.
The year 1959 is carved on the bottom of each one. These two reindeer are all that is left of the set of eight reindeer and matching sleigh that she made.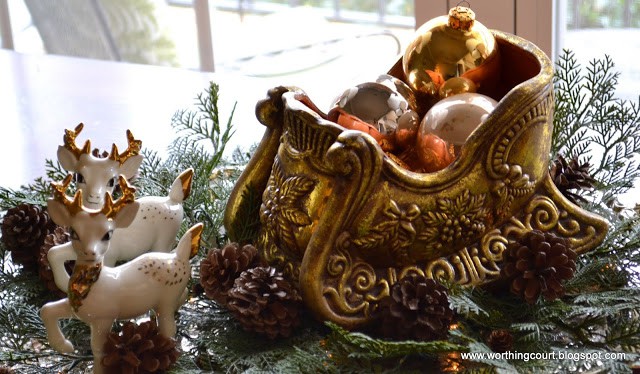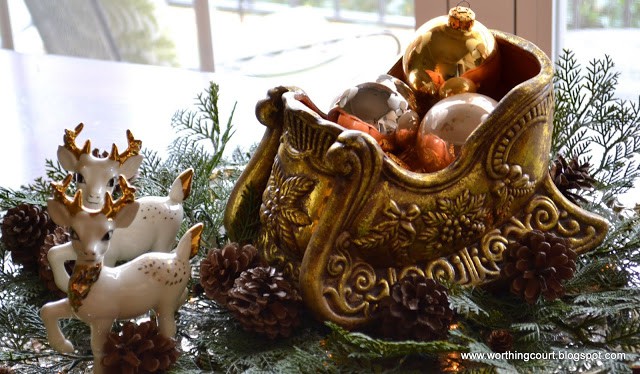 Aren't they adorable? I just love their sweet little eyes.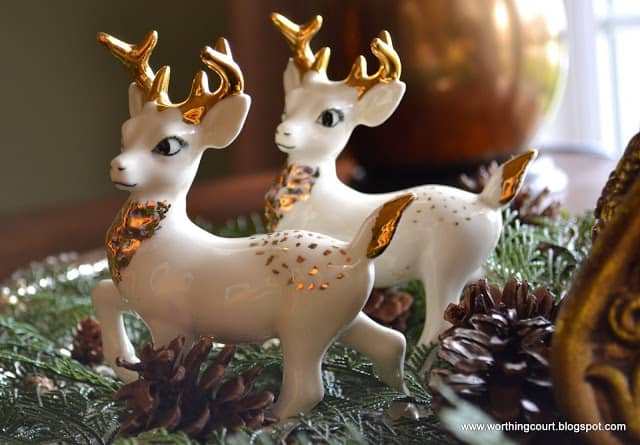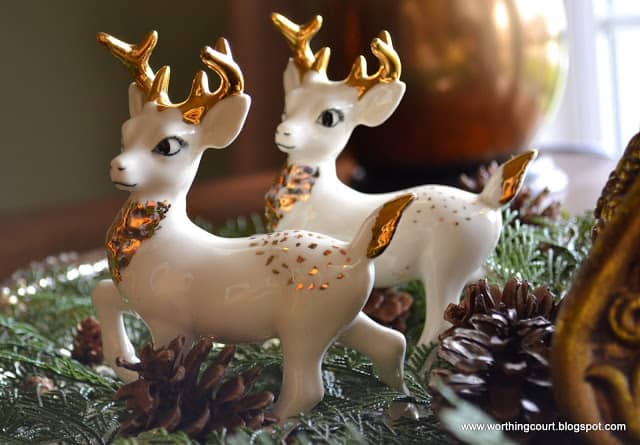 In my foyer, I made an arrangement using a magnolia bud with greenery and pheasant feathers.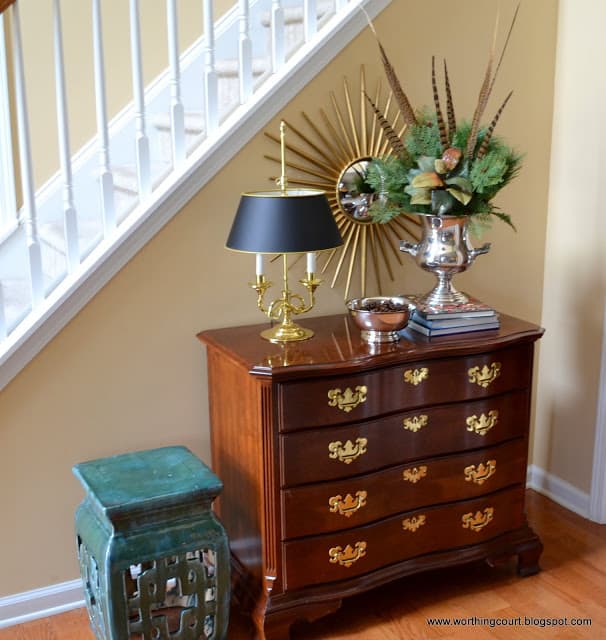 The champagne bucket was a gift to Pookie from his parents when he graduated from Purdue and was commissioned as a Lieutenant in the Marine Corps.
Semper Fi.
It was filled with silver dollars to help pay for his dress uniform and sword.
Yes, they cost that much!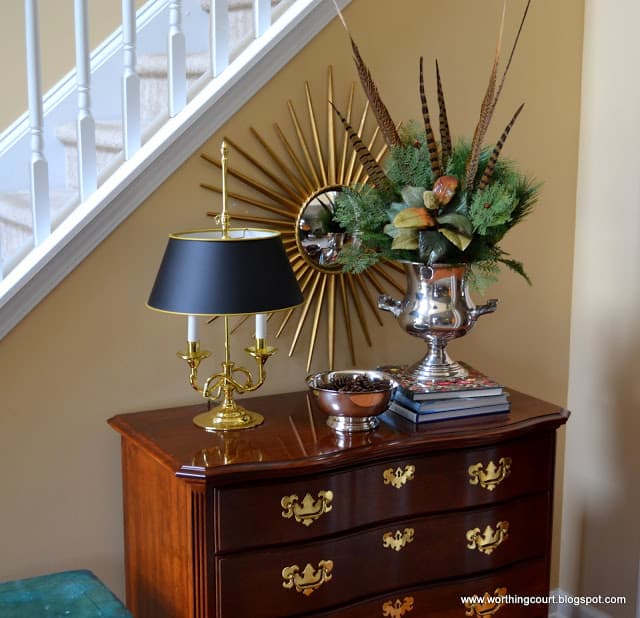 This will be the third year of celebrating the birth of Christ since my mother passed away.
In case you're wondering, I picked up the tradition of giving the annual Reed and Barton silver bell to my girls when Mama was no longer able to continue.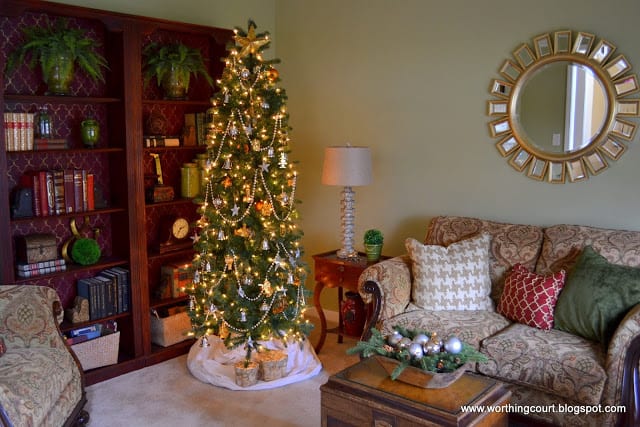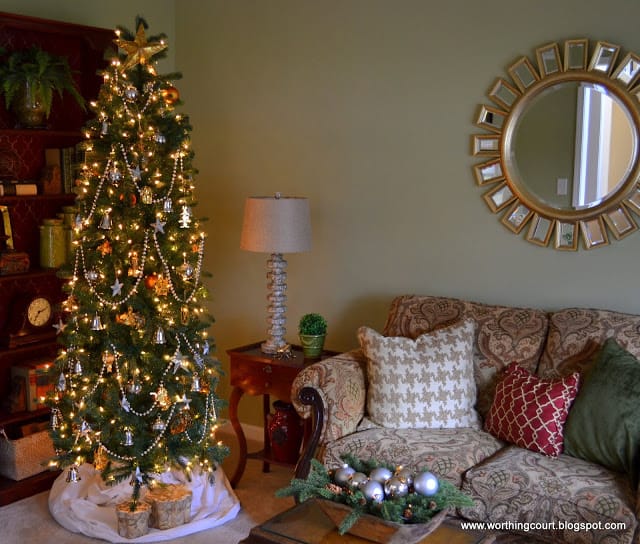 And just like Mama – sometimes I throw in a sleigh bell too!