How To Have A Simple But Stunning Front Porch For Fall
First impressions are everything.  Here's how to decorate a stunning fall front porch without going to a lot of expense or effort.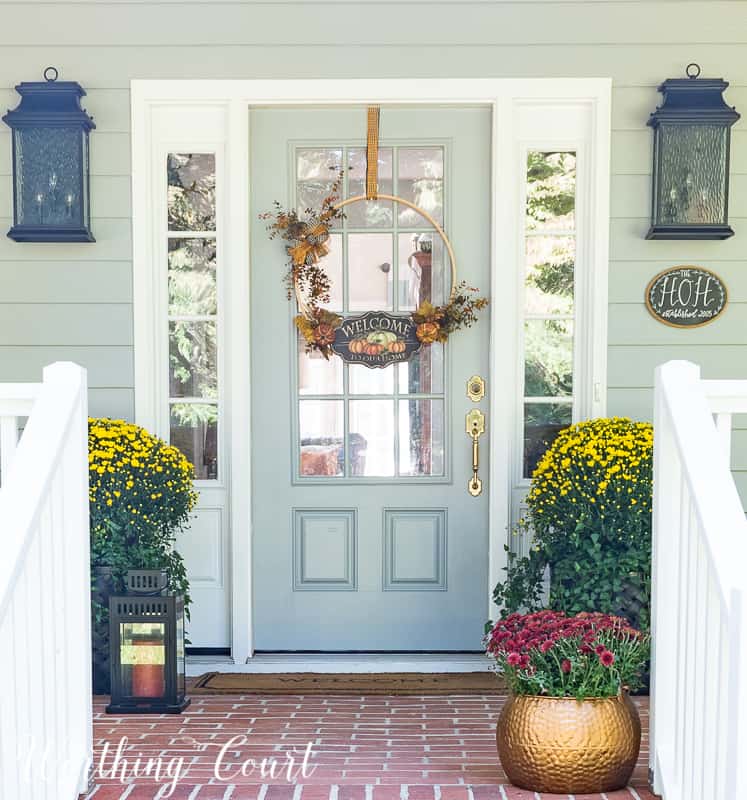 Pin
My mantra for the fall decorating in my home is twofold this year.  One is "keep it simple" and the other is "use what you already have".   I held onto those two guidelines as much as I could when decorating the inside as well as the outside of my home.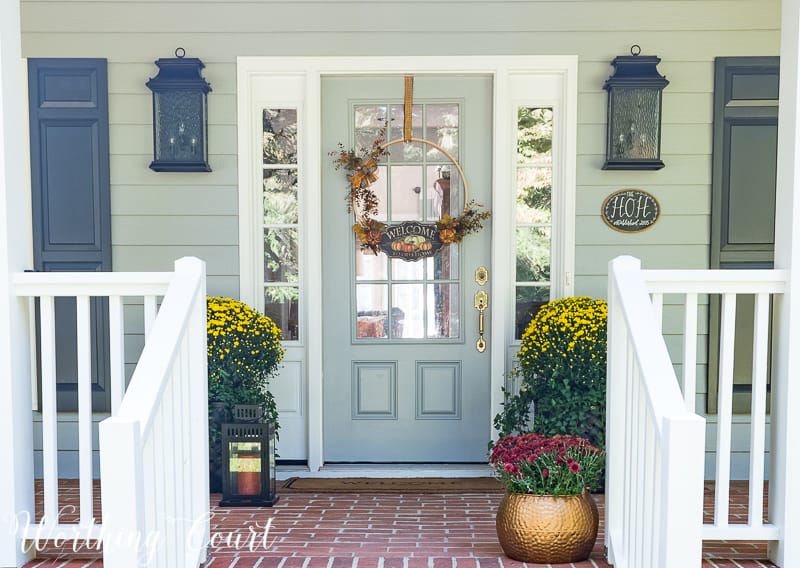 Pin
I did break down and spend a few dollars to make a new wreath for the door though, because – well…new fall wreath, right?  Click RIGHT HERE to see how super easy it is to make a wreath just like this one.  I am in total love with how it looks on my front door!  It's so different than anything I've ever had before.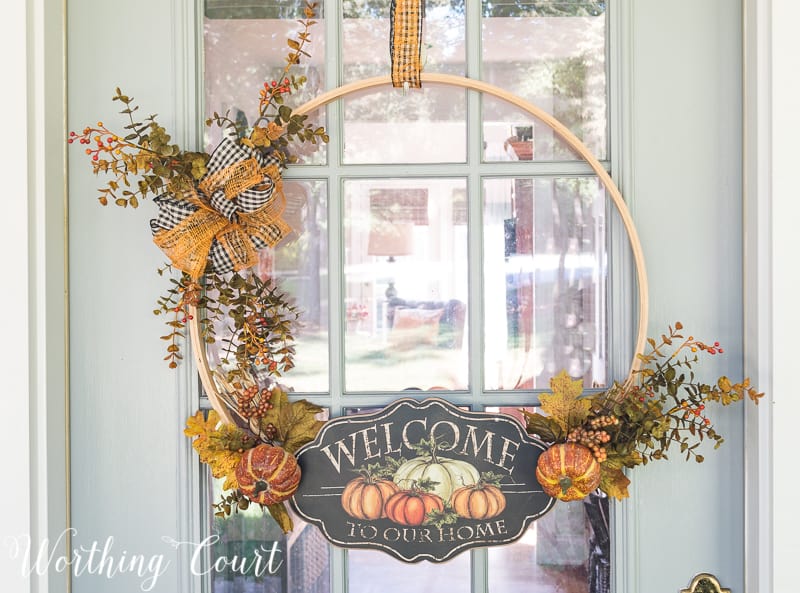 Pin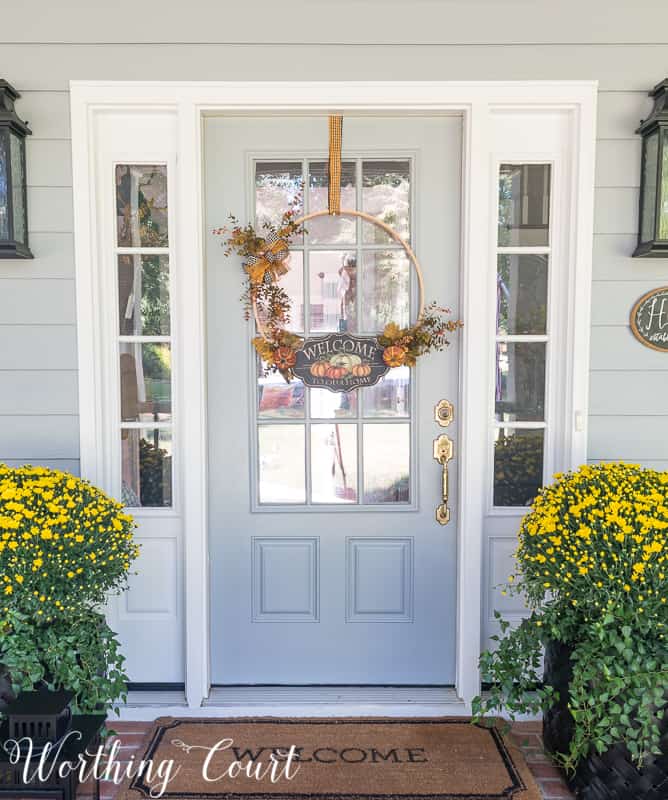 Pin
For those of you who are long time readers, you may notice that the exterior of our home is a different color.  We painted our entire house, brick, siding and doors, in Sherwin Williams Network Gray.  On the brick and siding, the Network Gray is mixed at 85% intensity, but it's full strength on the doors.  I'll give a full blown look at the exterior as soon as we get a little farther along with some of the other updates that we want to do.
Take a look at last year's fall porch by clicking HERE and my porch from the year before by clicking HERE, to see what a difference the painted siding makes!
But, back to this year's porch.  I had no choice but to purchase mums, but I did keep the cost down by pulling out the summer flowers that were in these baskets and simply placing the potted mums on top of the dirt.  #LazyDecorator  I left the ivy that I planted there for the summer because I like the texture and color, plus it helps to hide the bare underside of the mums.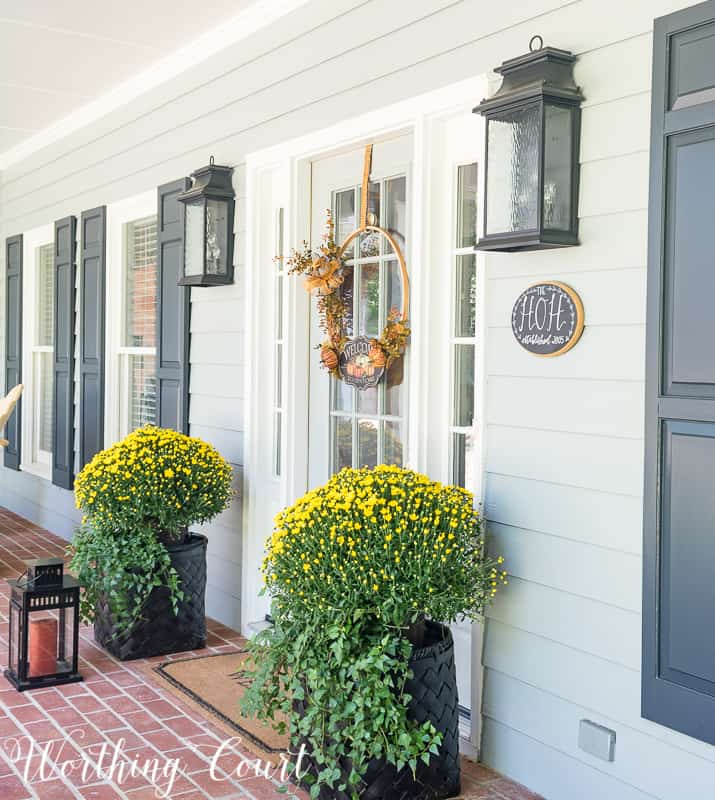 Pin
I purchased these large baskets on clearance several months ago and inserted a large pot down inside each one to turn it into a planter.  They originally had a whitewash finish on them, but a few coats of black spray paint gave me the look that I was after.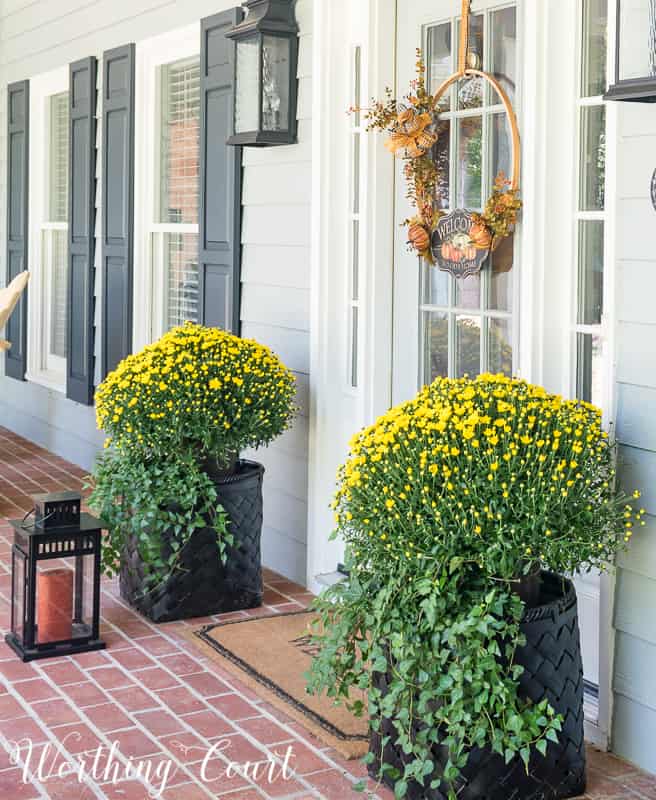 Pin
And finally, to help draw your eye up the steps and to the door, I placed a burgundy mum in an old brown metal pumpkin planter that I spray painted copper.  I'd have my front porch filled with mums of every color if I could!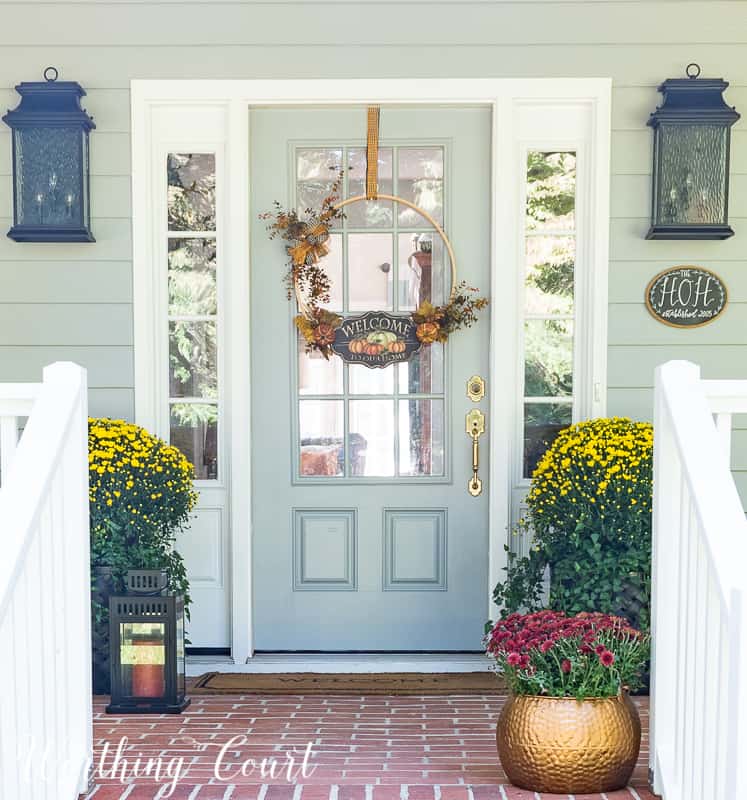 Pin
Want to see what's behind that door?  Click HERE to explore my fall foyer decor and get ideas that you can use in your own home.