How To Keep Your Fireplace Decor Simple For The Summer
I will show you how to keep your fireplace decor fresh, simple and organic for the summer!
When decorating my family room for the summer months, I was on a mission to keep the fireplace decor simple.  Hopefully,  I've managed to pull that off by using a few simple, natural and organic elements.
With the arrival of summer and the temperature and humidity on the rise, I wanted the decor inside my home to stay on the simple organic side.  The feeling I wanted in my home was for it to feel light, fresh and welcoming, so no heavy or bulky decorations for me this time of year.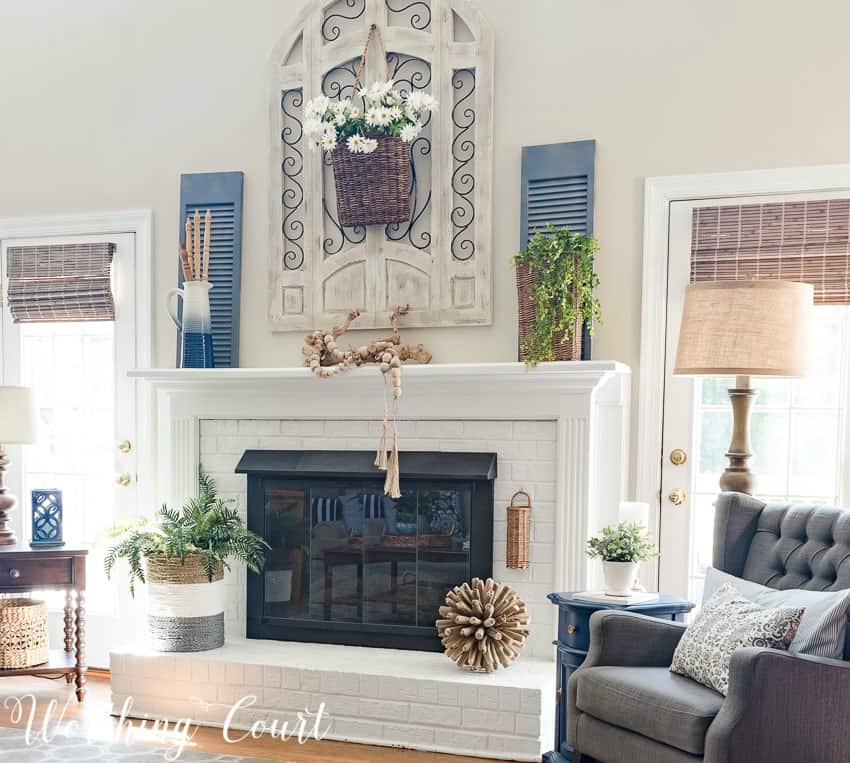 I added a small amount of blue and green, to tie in with the summer decor in my dining room and breakfast nook, but I mainly focused on natural organic elements for my summer fireplace.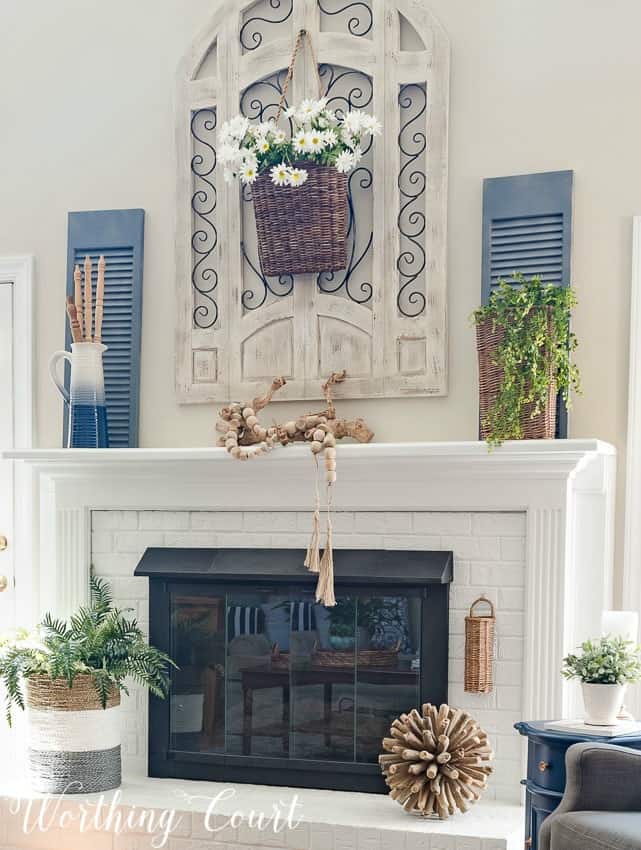 A hanging basket, overflowing with daisies, is a sure sign that summer has arrived at Worthing Court!  A crockery vase is filled with unexpected spindles, instead of stick filler of some kind.  A flat basket filled with draping greenery vine and a grapewood branch dressed with wooden beads and jute tassels fills out the rest of the mantel.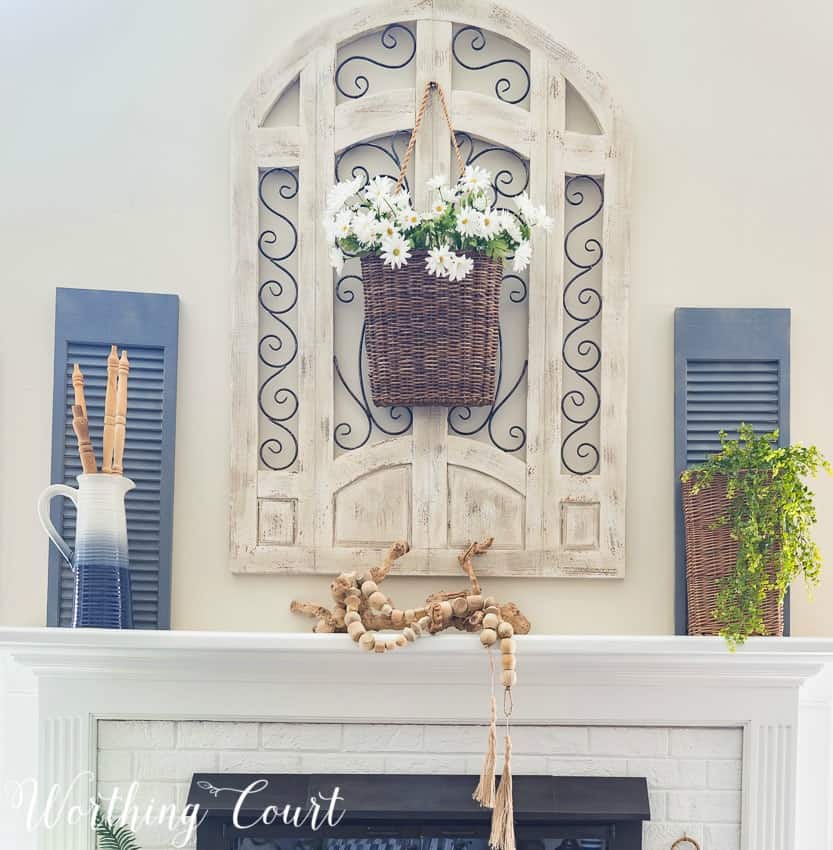 Down on the hearth, I've continued the simple and organic theme by using a woven basket to contain a large fern and my spikey wood orb.  A tiny wall basket, attached to the brick with a removable hook helps to fill a spot that looked a little too empty.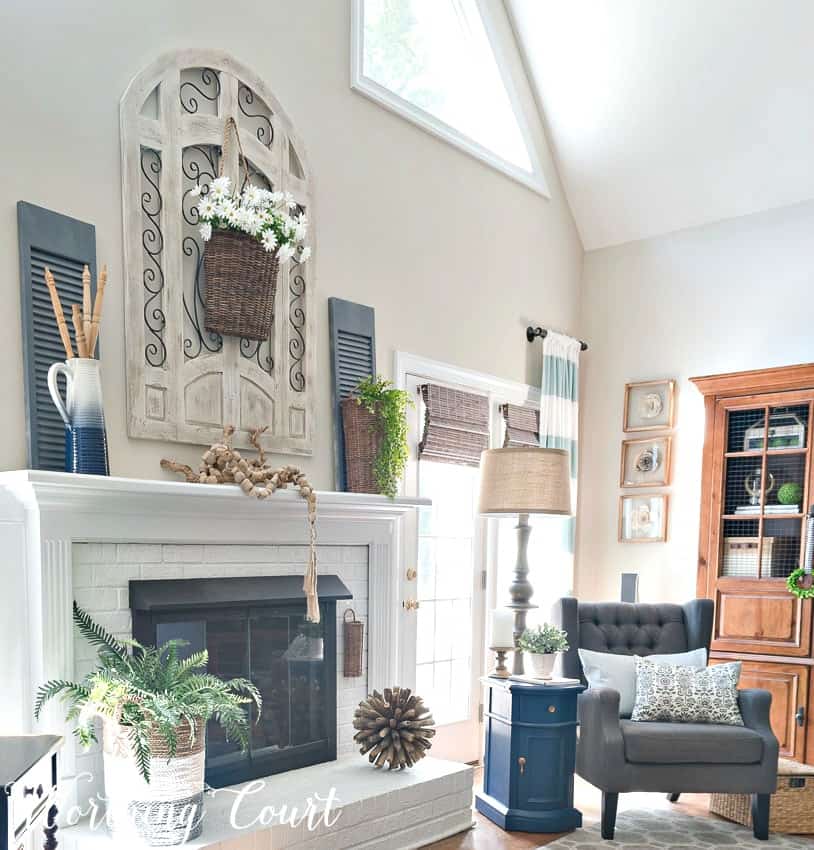 This is just a little peek at one side of my summer family room.  I hope you'll come back on Monday for the full summer tour of my home!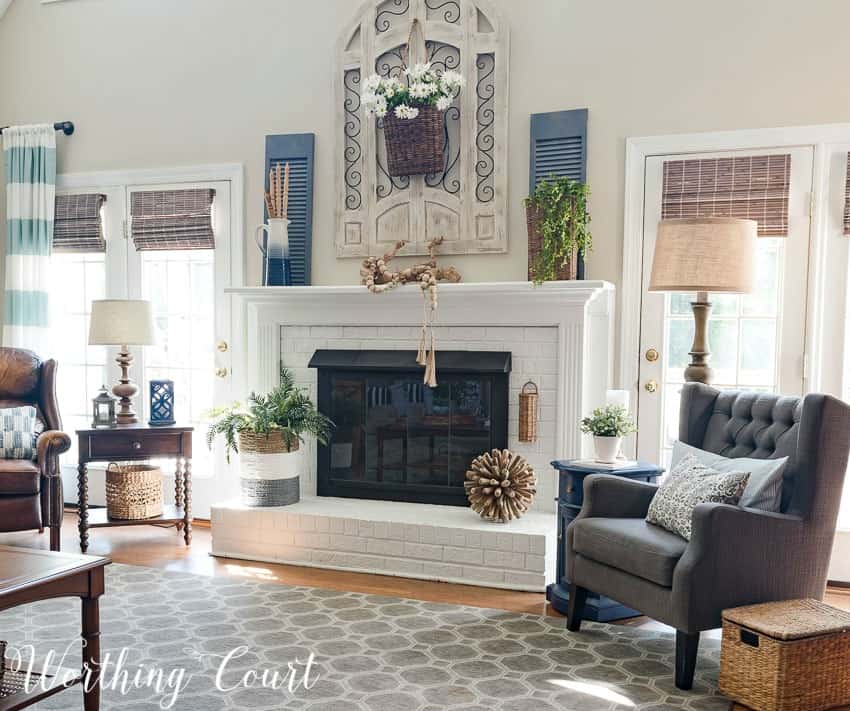 Sharing at THESE great parties.