6 Quick And Simple Ways To Welcome Spring Into Your Home
I have put together my best tips for quick and simple ways to decorate for spring!

I always have a little extra spring my step and a little more pep in my attitude this time of year.  The looong gray days of winter are coming to an end and spring is on the horizon!  Just like many of you, I yearn for spring and that means one thing – spring decorating!  I'm kidding – sort of.  I've had spring decorating on the brain this whole month!
Once the weather turns warm, I don't want to be stuck inside putting a lot of complicated and time consuming decorations together though.  So here are six quick and simple ways that you can welcome spring into your home that will leave you with plenty of time leftover to get outside and enjoy the beautiful weather!
MAKE A SPRING WREATH
This cutie was made with a grapevine wreath, some hot glue and seed packets and gardening gloves from the dollar store.
Click HERE for the easy peasy tutorial.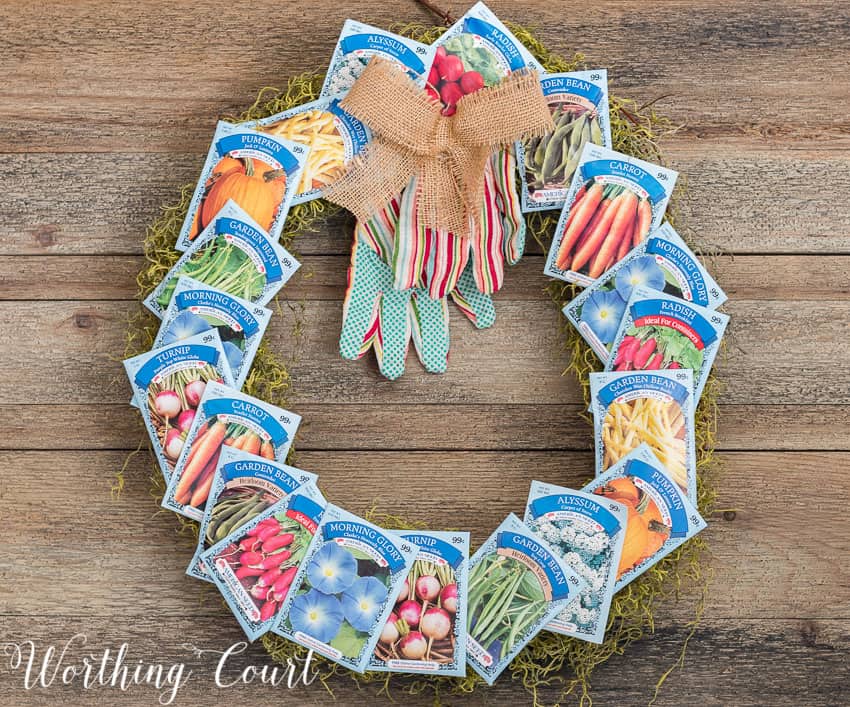 Pin
PULL OUT YOUR COLORFUL DISHES
These very colorful stacked dishes are part of a tablescape that I put together, especially for spring, in the kitchen of my former home.  You don't necessarily have to set a whole table – we're trying to keep things quick and simple today, remember?  You could do something as simple as pulling out a colorful container for displaying fresh fruit on your counter!
Click HERE to take a look at the complete spring table setting.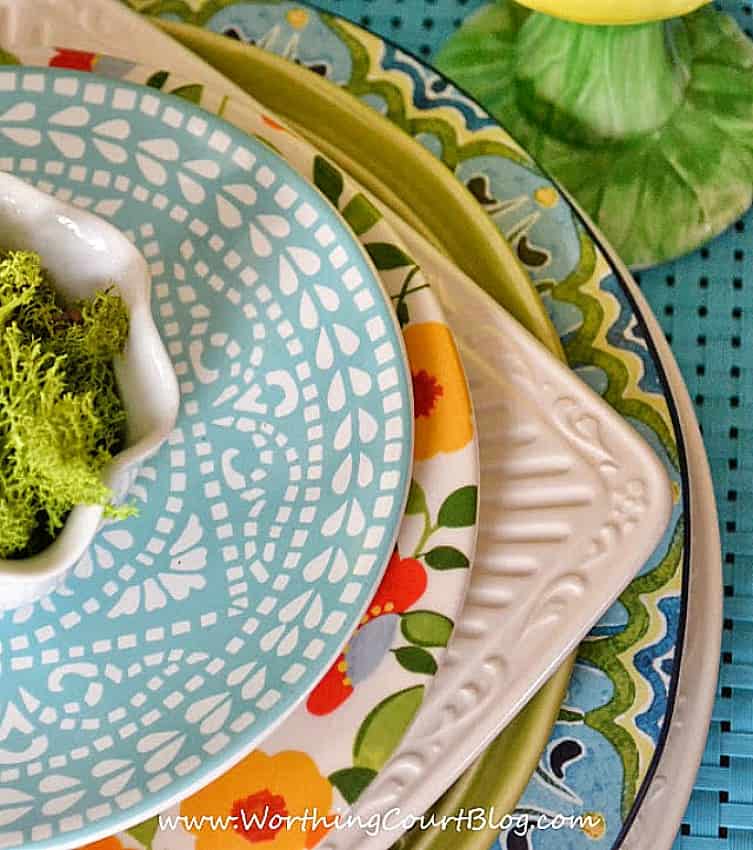 Pin
VISIT THE FLORAL DEPARTMENT OF YOUR GROCERY STORE
Three inexpensive pots from the floral department of my local grocery store inspired this spring vignette, located on the island in the kitchen of our former home.  How could I say "no" to those sweet faces???  I simply placed the yellow daffodils into a wooden box and filled in the empty spots with some Spanish moss.
Click HERE to take a closer look at the entire vignette.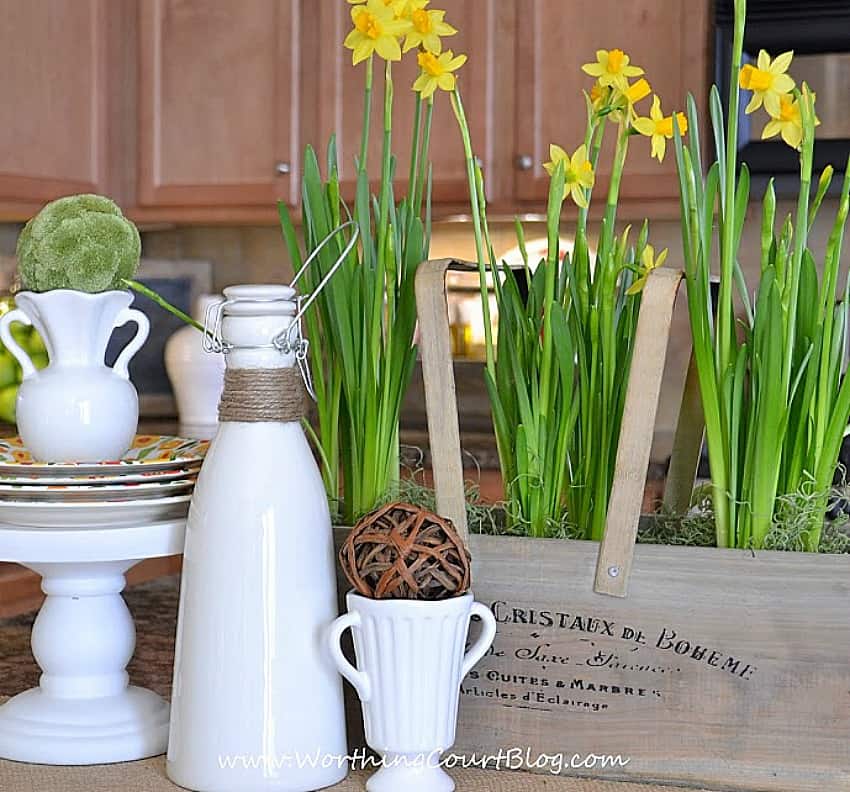 Pin
REMOVE THOSE HEAVY WINTER THROWS
Whether you display your winter throws on a blanket ladder or simply keep them draped over a chair, now is the time to replace them with their lighter and brighter cousins!  And while you're at it, bring in some lighter throw pillows too.
Click HERE to take the full spring tour of my home last year.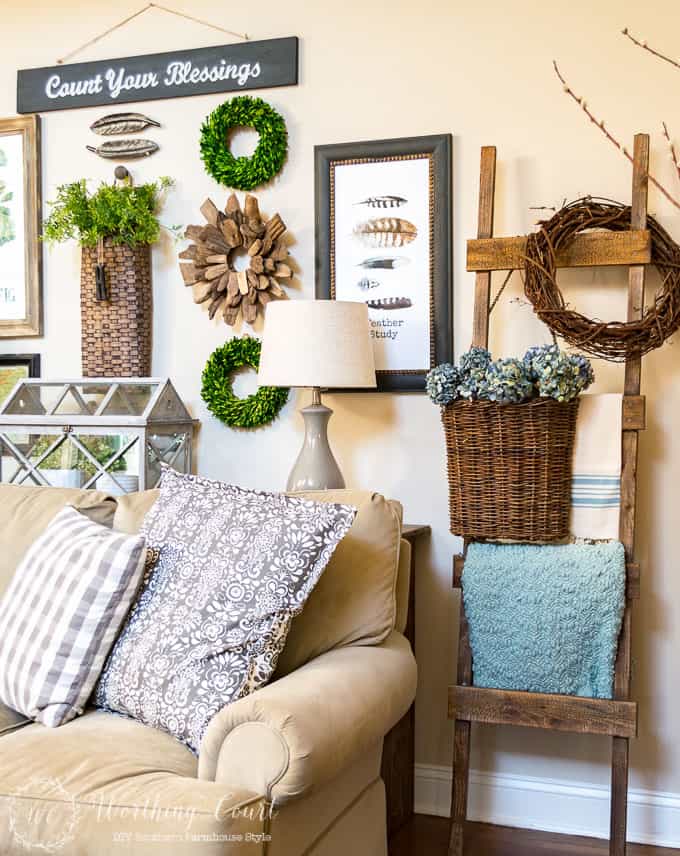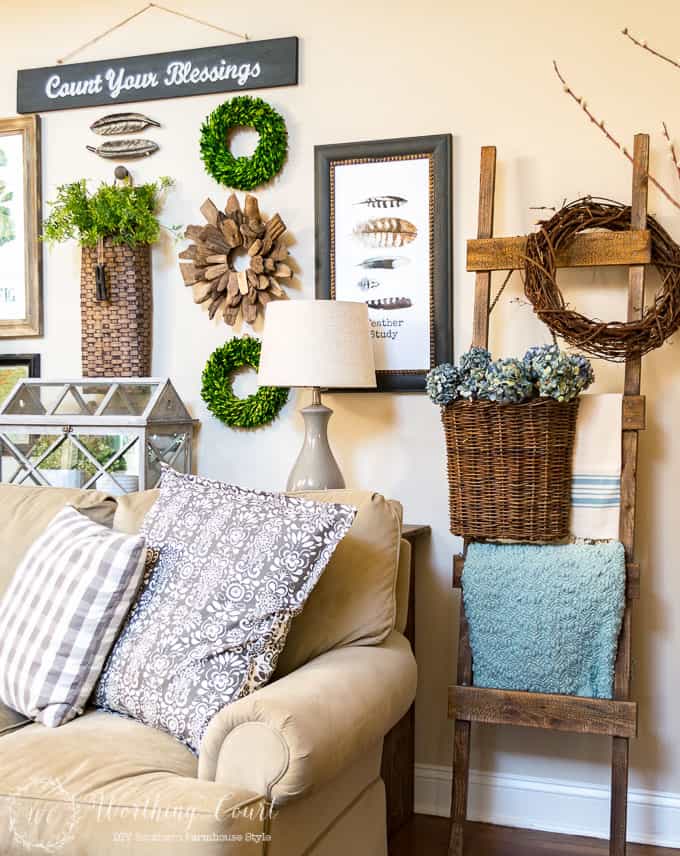 Pin
BRING IN MORE GREEN
You've heard of "more cowbell", right?  No?  Well…Google "too much cowbell" to see the hilarious skit on Saturday Night Live circa the year 2000.  You can never have too much cowbell, nor can you have too much bright greenery when it comes to welcoming in spring!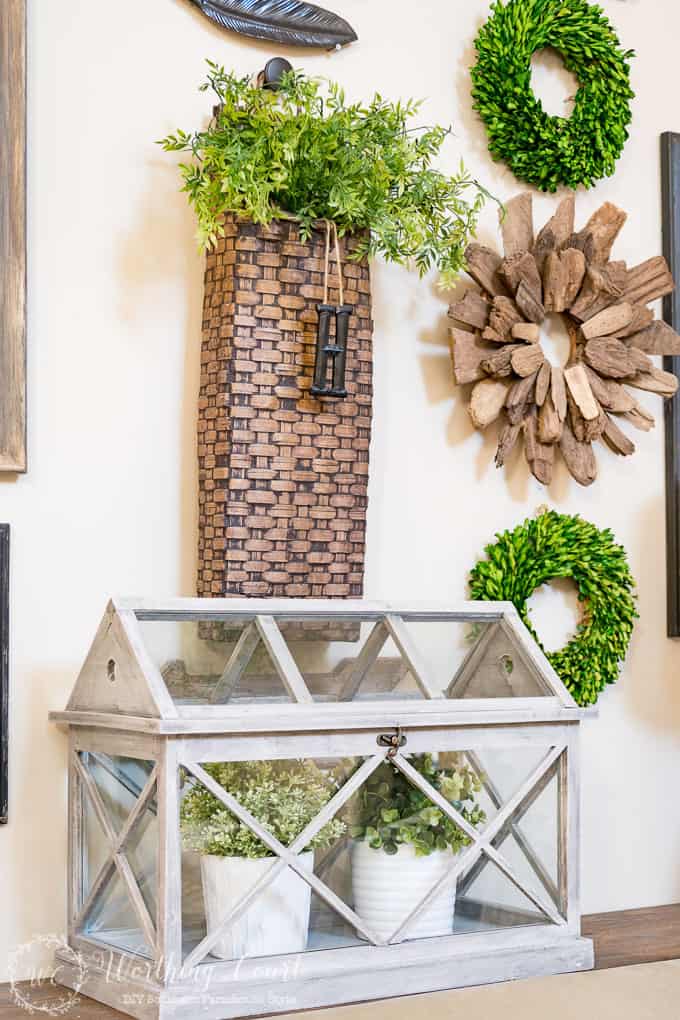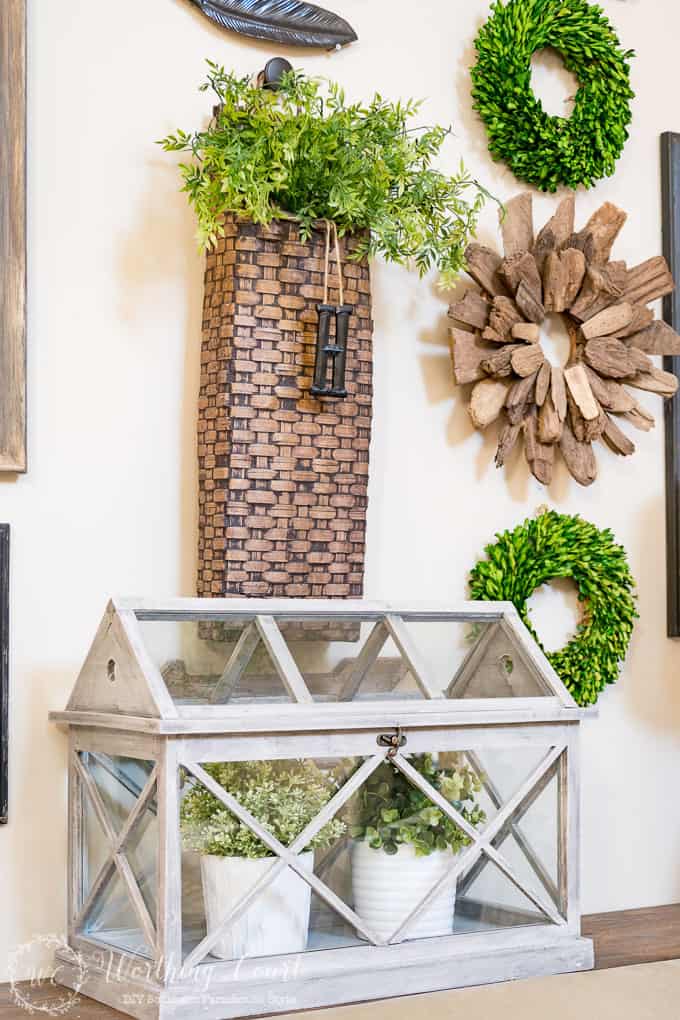 Pin
CREATE A SPRING CENTERPIECE
This centerpiece may look a bit complicated, but it isn't – not at all.  Raid your spring stash, pull out everything that you love and arrange it on a tray or in a basket.  I'll admit though – I have to be in the proper mood for centerpieces or else they wind up just looking like a bunch of stuff thrown together in the middle of the table.   😀
Click HERE to see the entire centerpiece.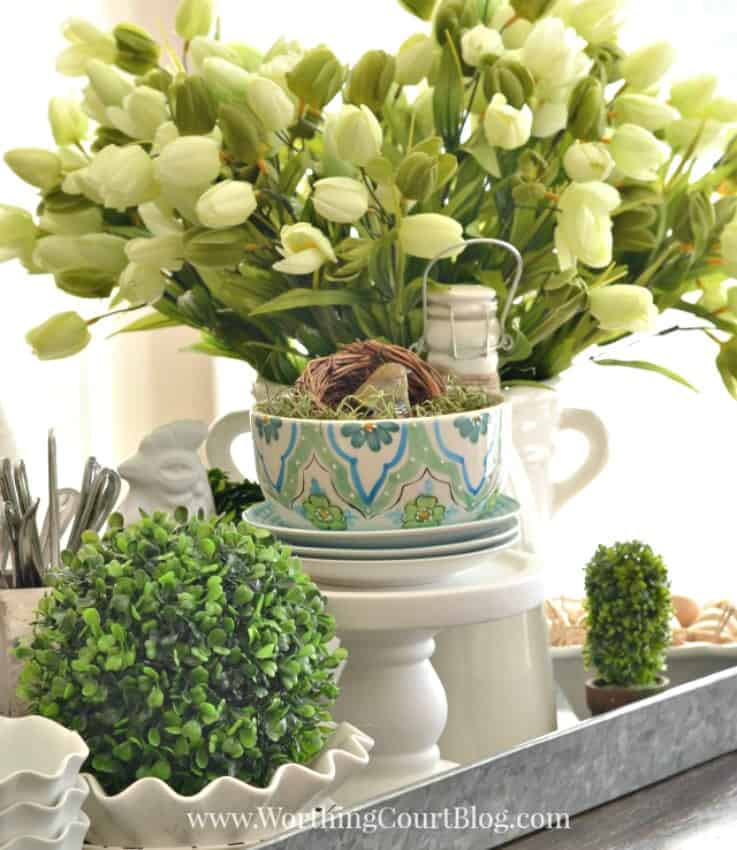 Pin
Do you have any favorite ways for bringing spring decor into your home?