5 Unexpected Spring Centerpiece Ideas That Will Last All Season
Is everyone as excited for spring as I am? Here I will share my enthusiasm with 5 beautiful spring centerpiece ideas!
Raise your hand if your favorite way to create a spring centerpiece is to flank a floral arrangement with a couple of candlesticks and call it done.  In case you can't see, I'm standing over here furiously waving both of my hands in the air!  I get it – it's simple and easy and with the improved look of faux florals, there's no need to feel like you even have to use real cut flowers.
Unique Centerpieces
Now, there's nothing in the world wrong with that, but I'm here to encourage you to try something a little different, a little unique.  Stretch those creative muscles in your mind and do the unexpected.  Raid your stash and pull out things you would never ever think belong in a centerpiece.  That doesn't mean that you shouldn't use flowers in your spring centerpiece.  What it does mean is that I hope you'll try adding something unexpected along with the beautiful flowers.  Let's take a look at a few ideas that you can copy.
Takeaway Ideas
This spring centerpiece certainly contains flowers, but oh, there's so much more and what a grand statement it makes on my dining room table!  Take a look around – a wide mouth vase filled to overflowing with faux spring tulips, stacks of dishes and bowls, birds and bird nests and there's even a rooster sporting a boxwood wreath around its neck.  When combining so many items into one pretty centerpiece, it's a good idea to corral them all onto a tray or table runner to keep the gathering from looking like just a bunch of stuff sitting on your table.  😀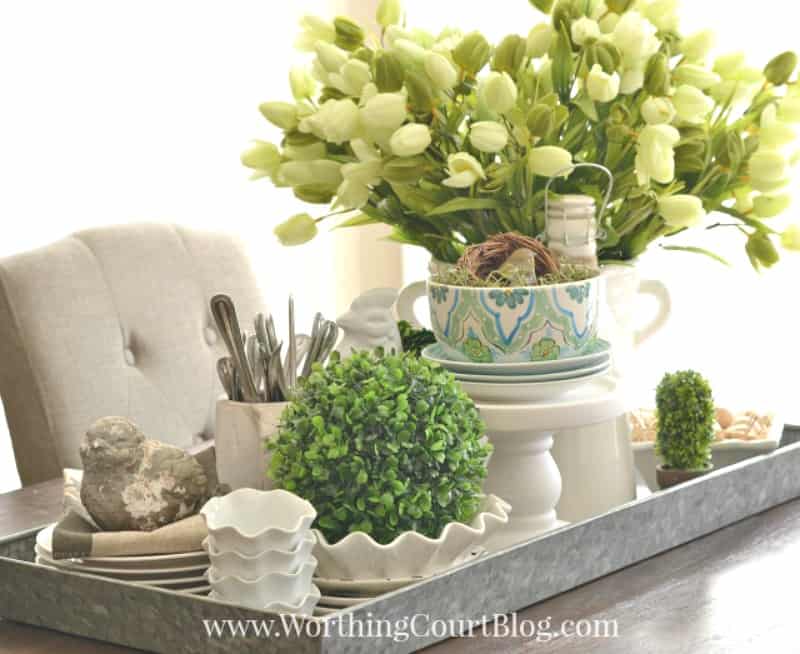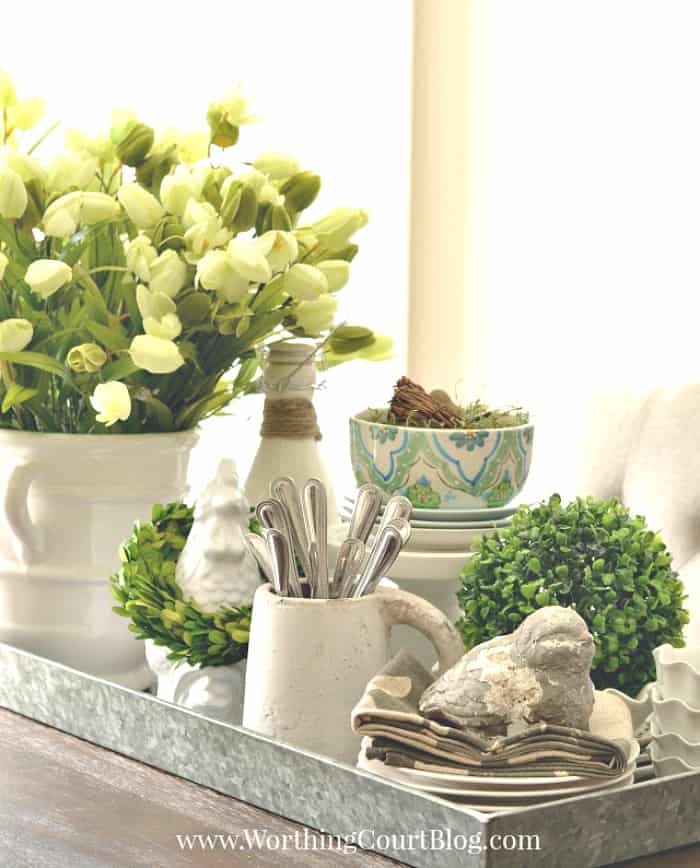 This spring centerpiece in my dining room has a simple green and white theme.  Yes, there are candlesticks, but look ma – no candles.  Instead of topping my candlesticks with what you expect to see there, I did the unexpected and topped them with faux potted plants.  A lidded urn (that is really meant for a bathroom), a white pineapple and a ceramic artichoke complete the centerpiece.  So easy and so different!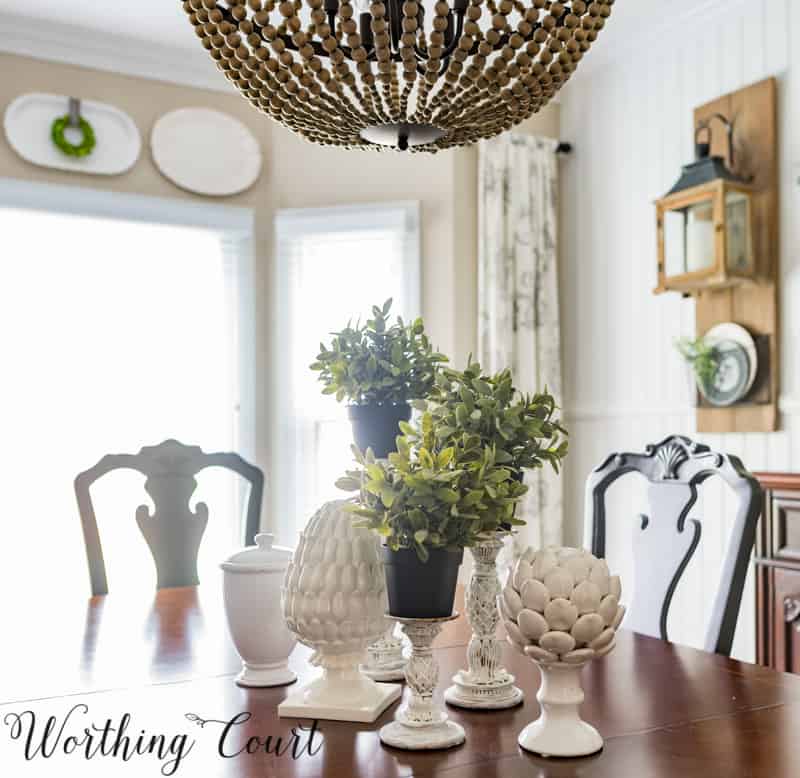 Here's another green and white themed spring centerpiece.  And yes, it has the typical candlesticks flanked by a floral/greenery centerpiece.  So, what's unexpected about it then?  In my book, it's the size of the candlesticks.  They are much chunkier than the daintier candlesticks that are often paired with a vase of flowers and that's something that you don't normally see.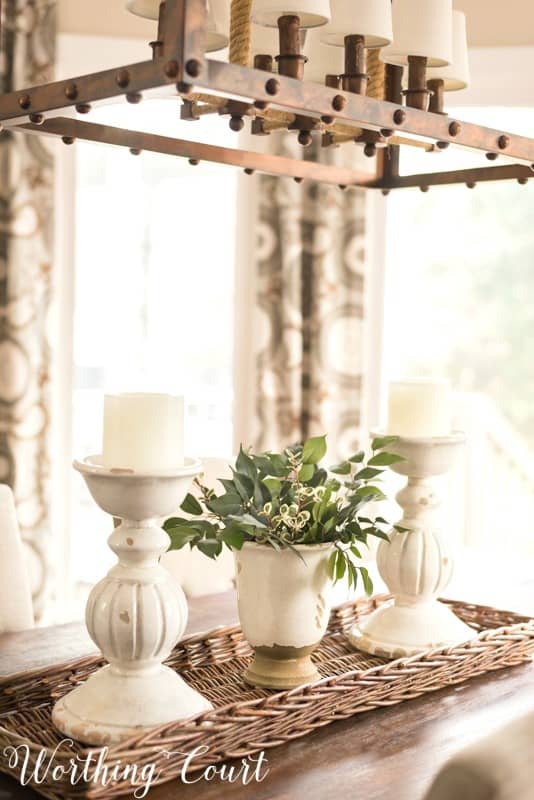 Here's one that's totally outside of the box – a large dough bowl filled with all things springy and not a candlestick in sight!  Notice that I have it placed on a piece of burlap to help give it a grounded look.  Not sure how to layer and fill a large doughbowl or basket?  Click HERE for my step-by-step directions.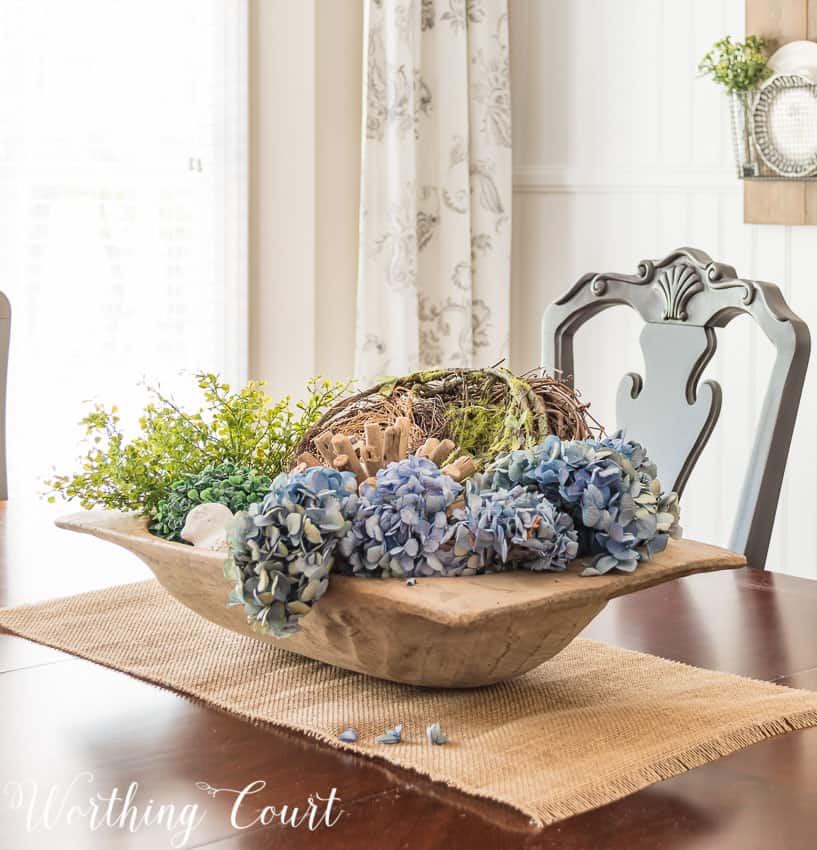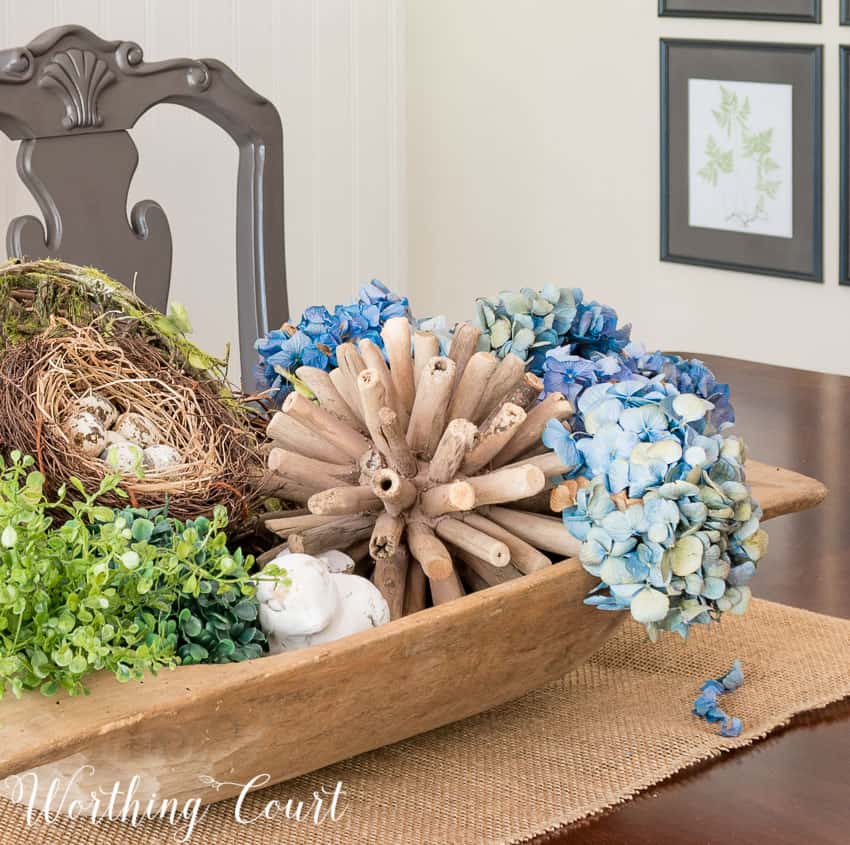 And finally, here's one last spring centerpiece that contains a bit of the unexpected.  Once again, I have everything corralled on a tray since there are so many different parts.  And yes there are the obligatory flowers present, but there's also a mini terrarium filled with grass and wooden eggs, a mossy urn, birdhouses and more – lots of things you wouldn't normally expect to see in a centerpiece.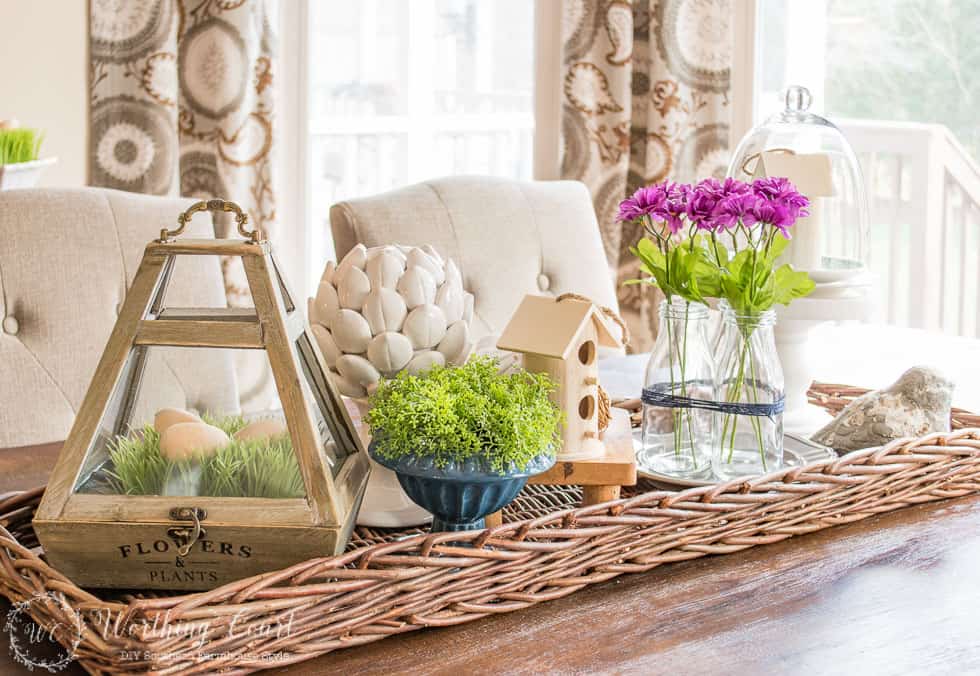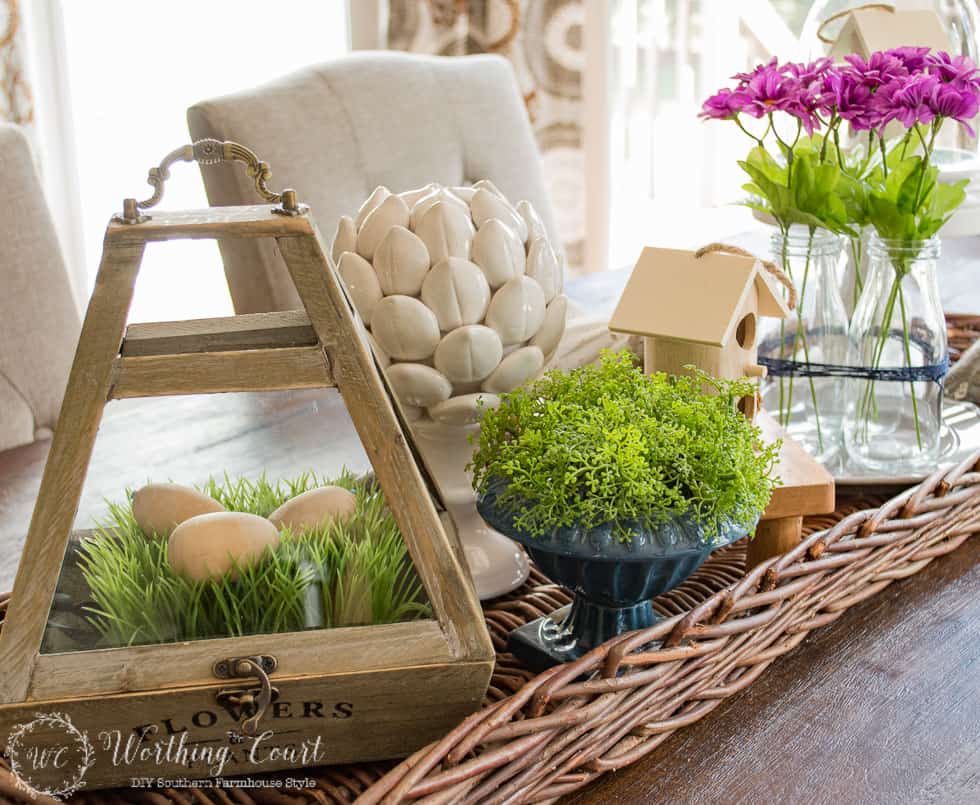 I hope these outside-of-the-box centerpieces have sparked your creative juices when it comes to freshening up your home this spring!