Simple And Easy Spring Decor In The Dining Room
My dining room is proof that spring has arrived at Worthing Court!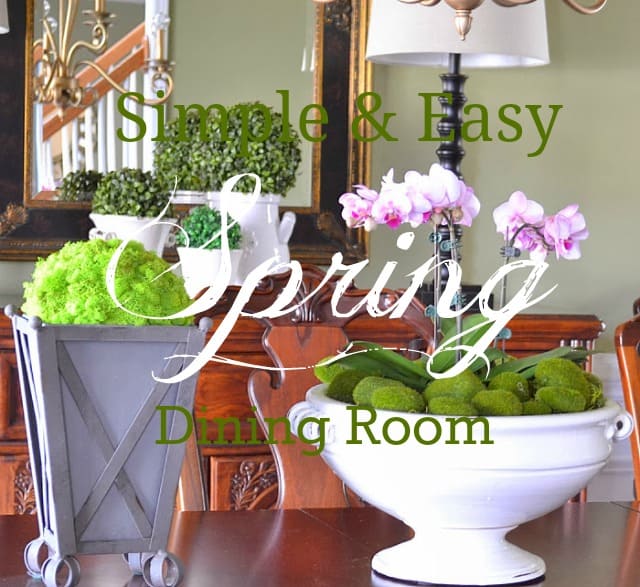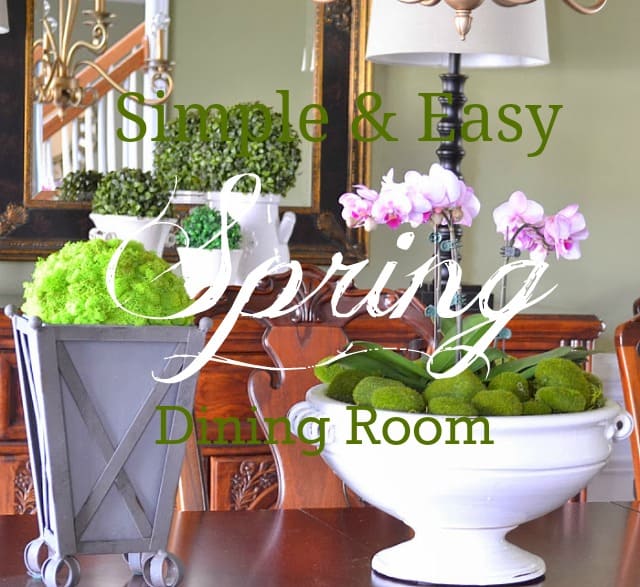 Pin
 The calendar may not agree, but my heart says that now that March has arrived, spring must surely be here.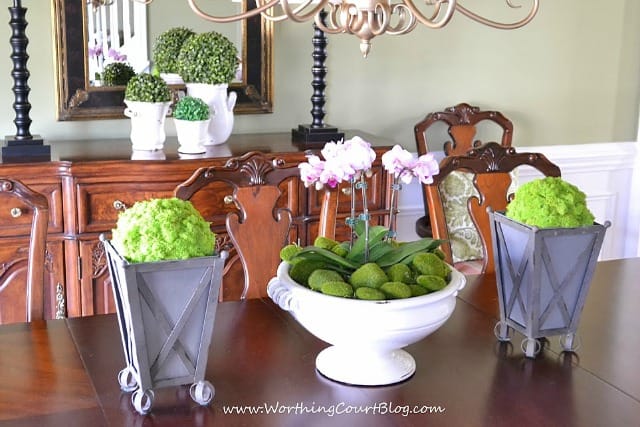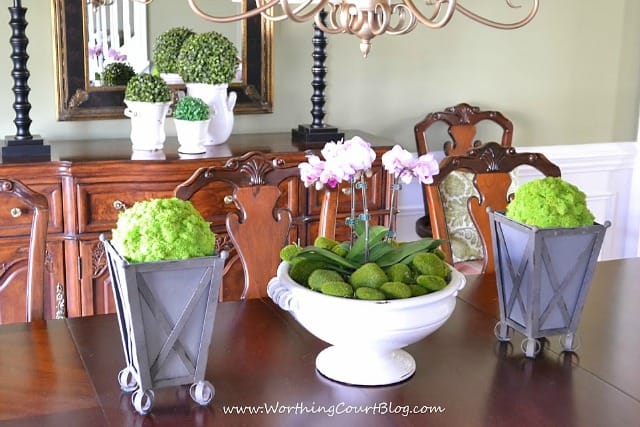 Pin
Spring is a time for renewal – everything is fresh and green!
Nothing complicated, fussy or stodgy will do.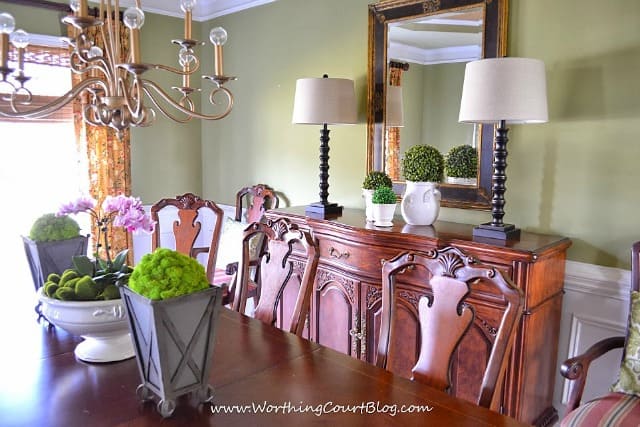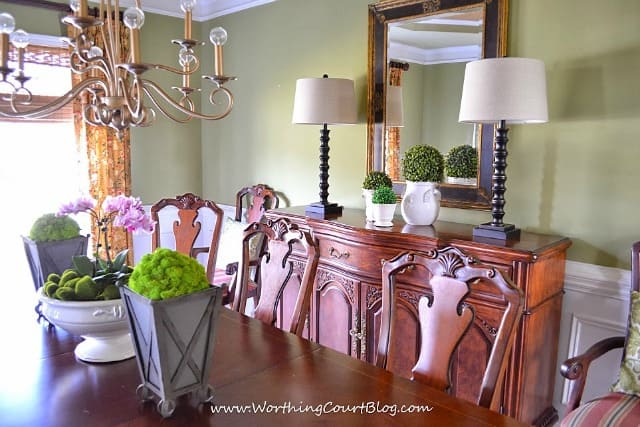 Pin
 Taking center stage on the table is a large white urn that is filled with grocery store orchids in all their glory.  I could get lost in their amazing blooms.
Green Spanish moss and faux moss covered rocks create a base that hides the orchid pots.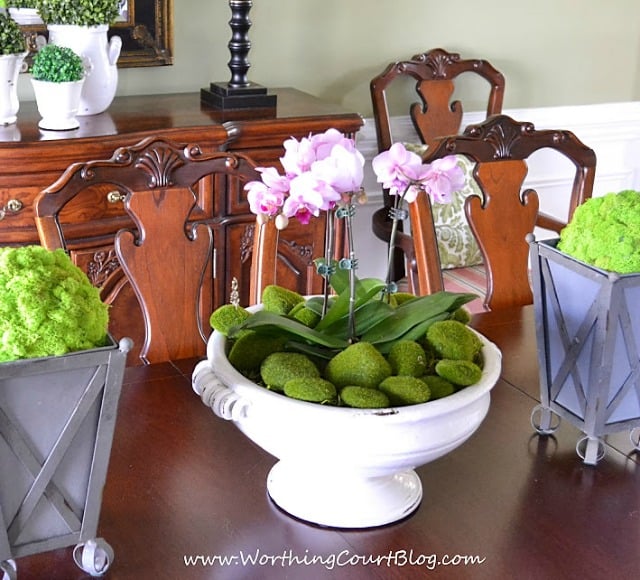 Pin
Reindeer moss covered orbs are placed in the zinc planters that flank the orchid filled urn.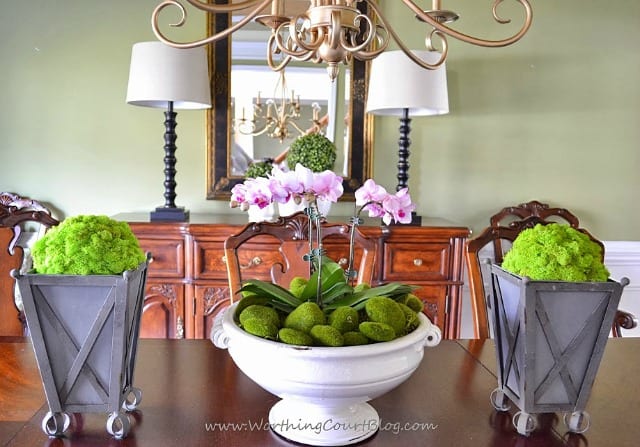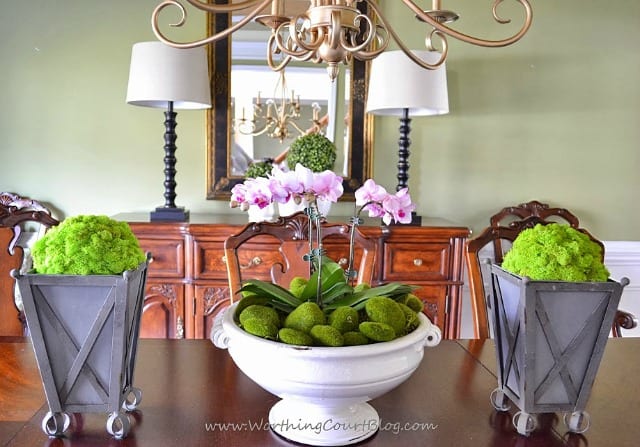 Pin
It is very easy to make your own moss covered orbs.  Simply hot glue reindeer moss to styrofoam balls.  Reindeer moss is available by the bag at your local craft store.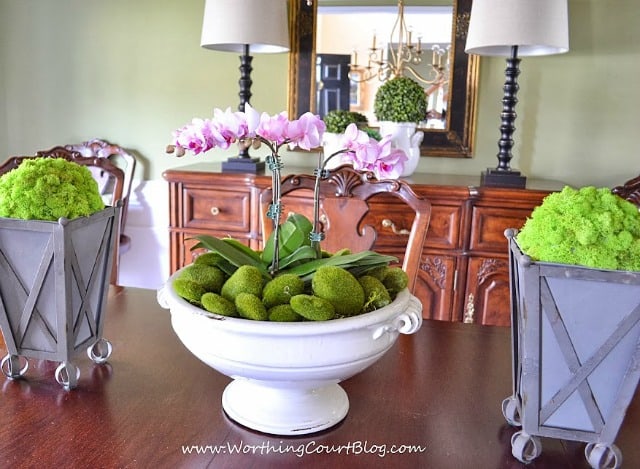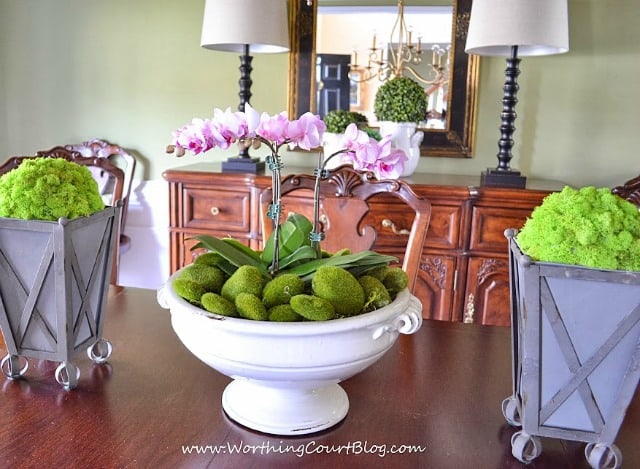 Pin
 The sideboard holds a very simple arrangement of three various sized white pots.  Each one is sporting its own faux greenery orb.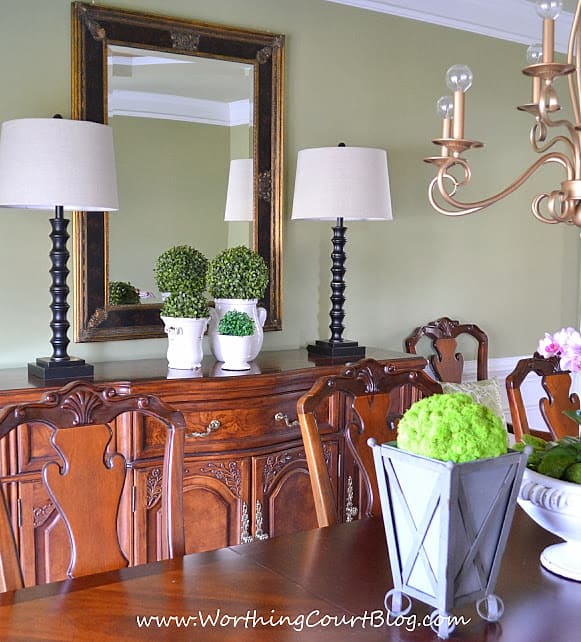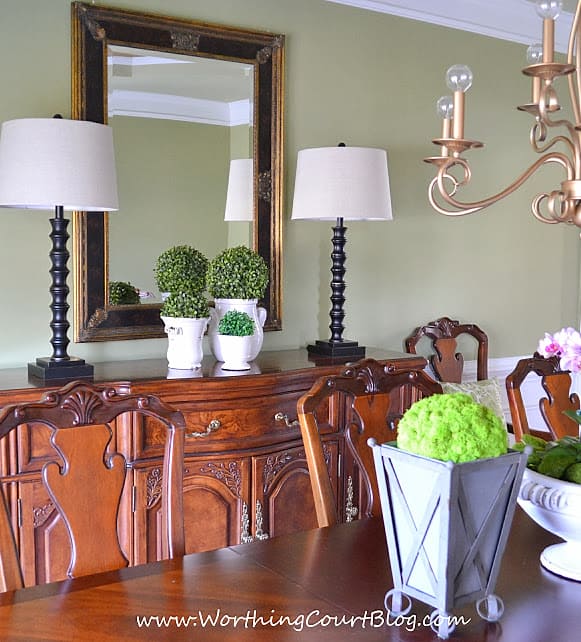 Pin
 Nothing could be easier to put together!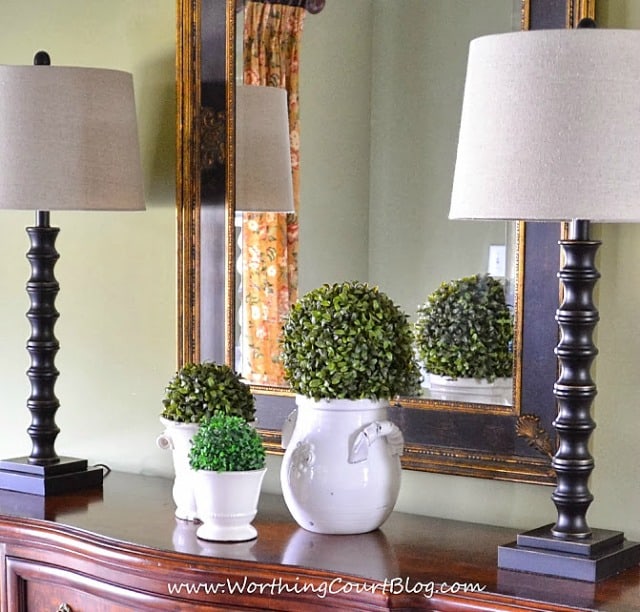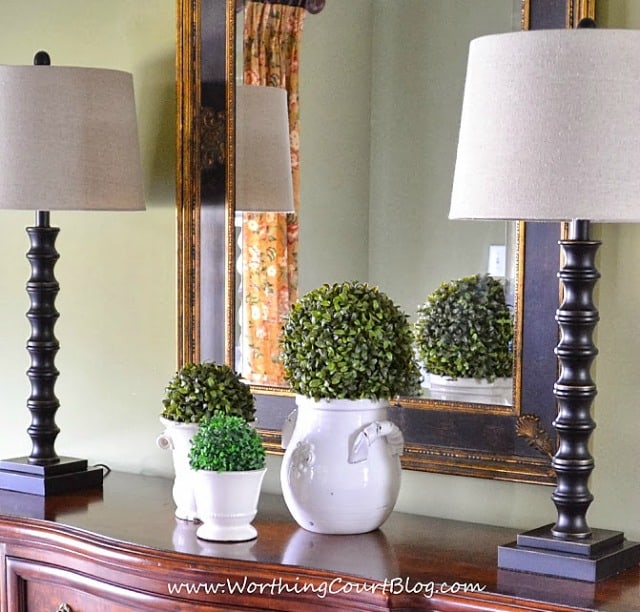 Pin
 When using lots of greenery – real or faux – in my decor, I like to mix varying shades of green together.  It adds interest and keeps things from looking same, same.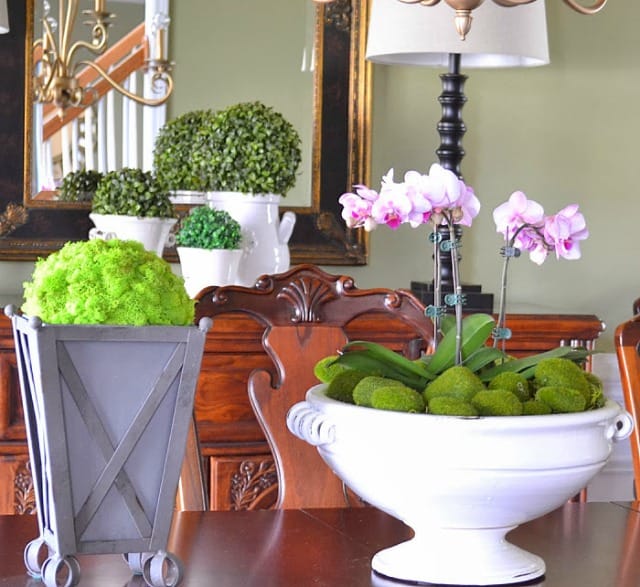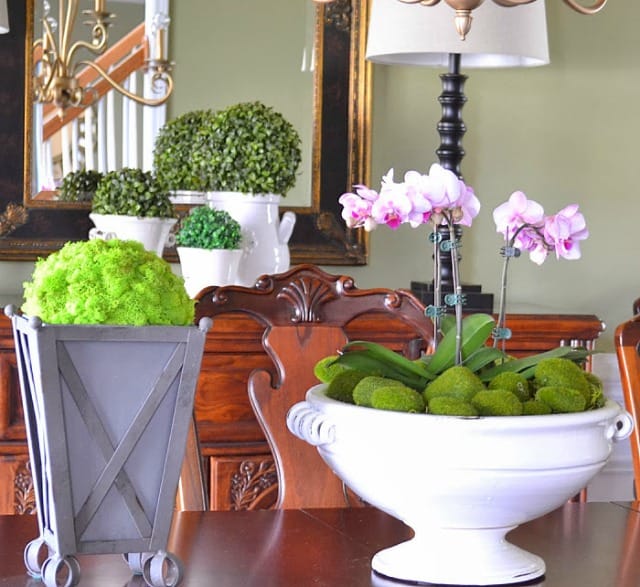 Pin
 So how about you – has spring arrived at your house?
You'll want to make sure that you come by tonight to link up your best spring project during The Scoop's Mega Spring Linky Party!
Over 30 blogs will be hosting the party.  It's an old fashioned blog hop, so you'll just link up your spring project once and be seen on each and every blog.
Not a blogger?  Then you'll want to stop by just for all of the spring inspiration!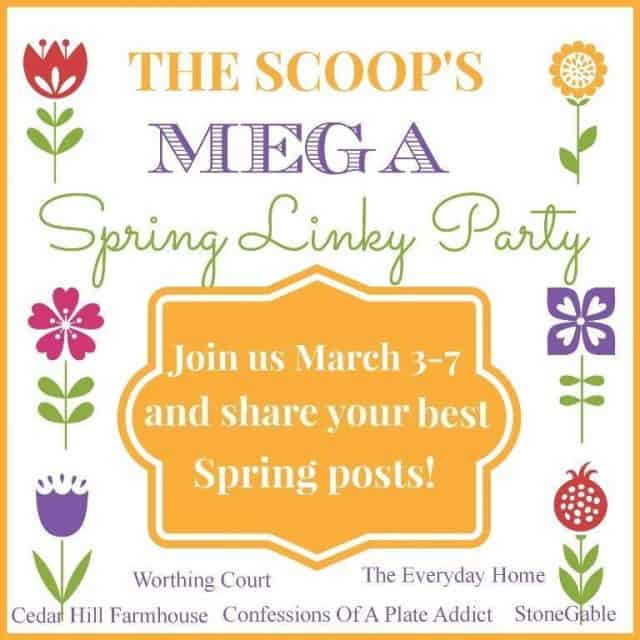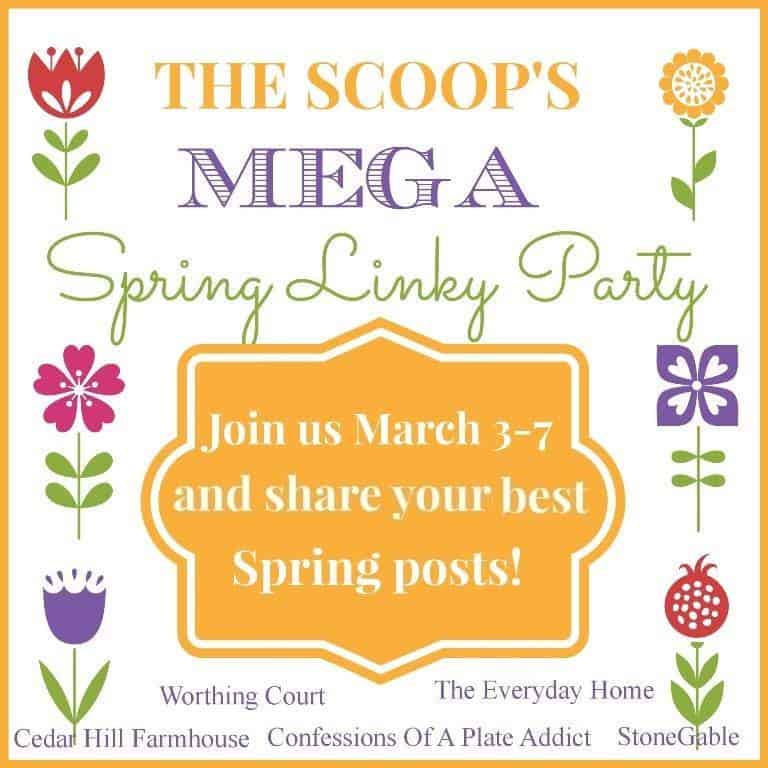 Pin
You might be interested in these spring ideas too.