A Spring Door Basket For A Wreath
UPDATE: Enjoy this project for the front porch of our former home. We've moved and are giving our new-to-us home a complete remodel. Click HERE to see my new farmhouse style!
My spring door basket is filled to the brim with forsythia and butterflies and makes me happy, happy, happy!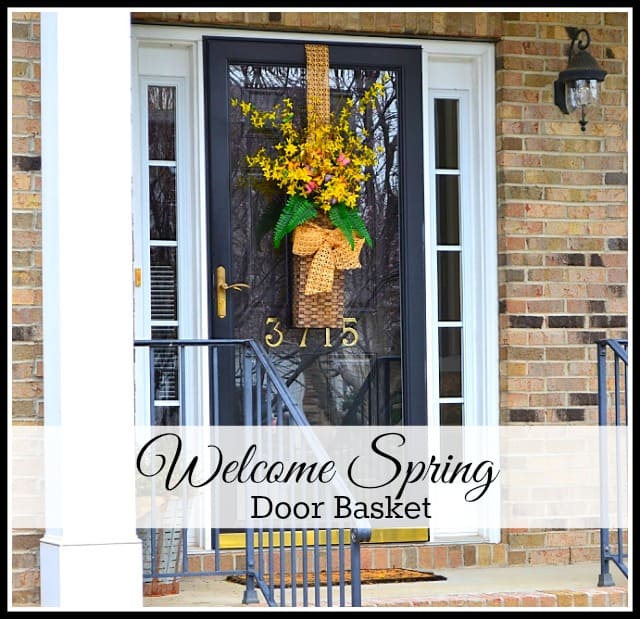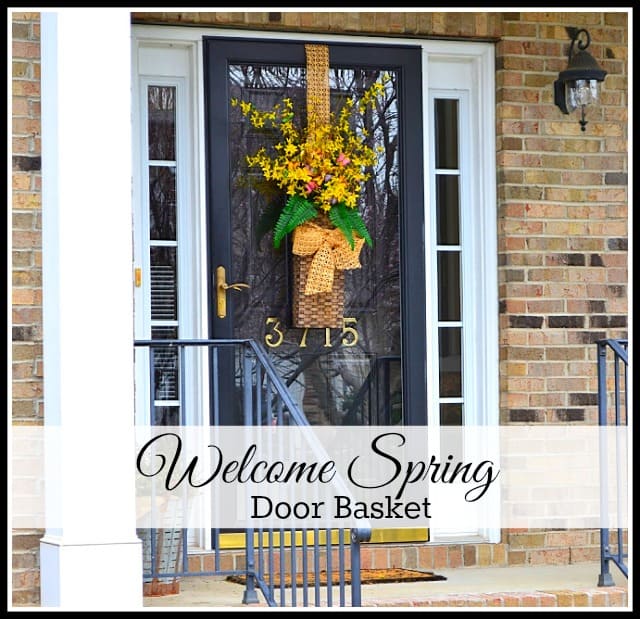 Pin
Whatever I place on my front door is meant to be welcoming to my guests.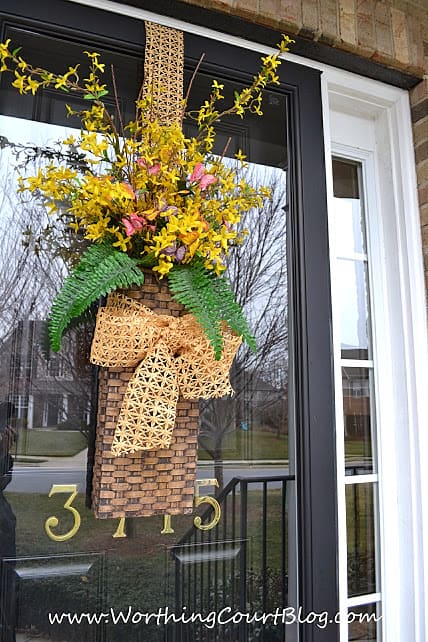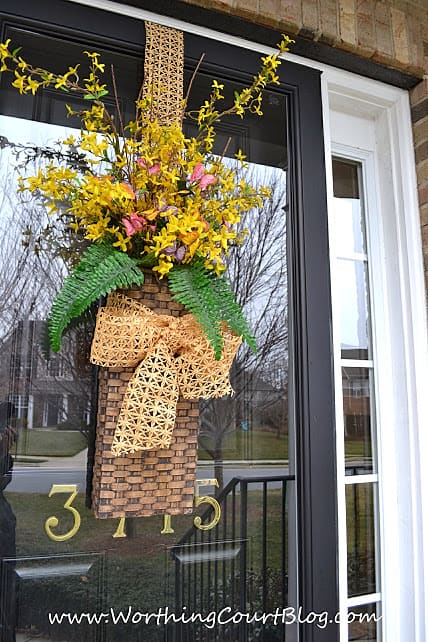 Pin
I don't want anything skimpy or small. I want it to be large and lush!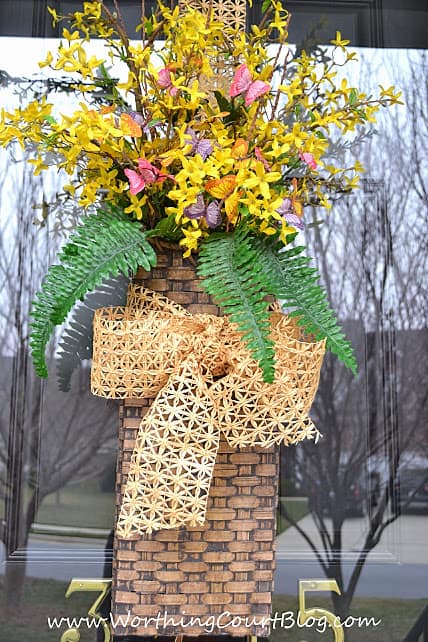 Pin
I used this door basket, in place of a wreath, as part of my Fall and Christmas decor too.
It's just so easy to work with. I already had everything in my stash and it only took about 15 minutes to put it all together.
I began by tying a raffia ribbon bow around the basket.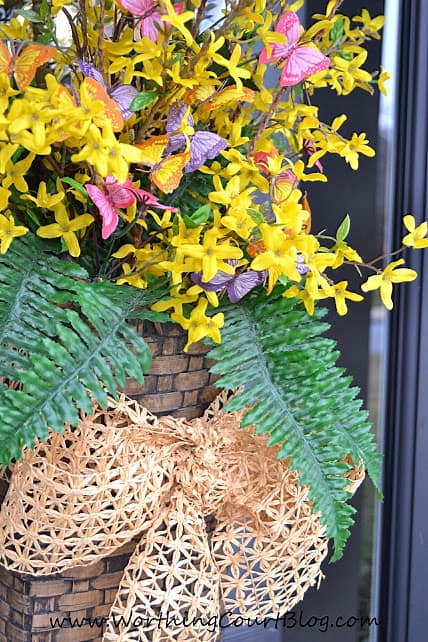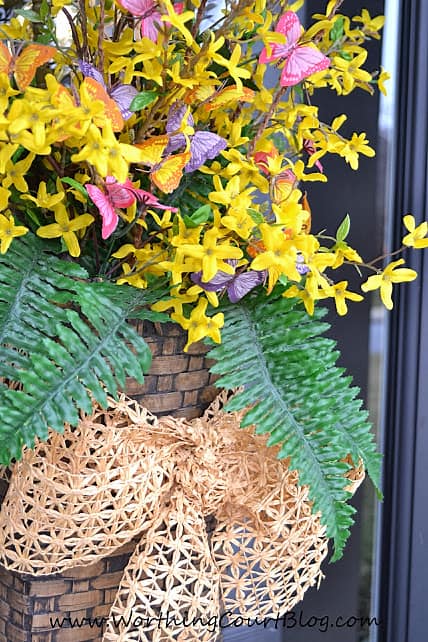 Pin
Then I loaded it up with long, glorious forsythia stems.
It needed a little color so I added some silk butterflies that I picked up at the dollar store last year.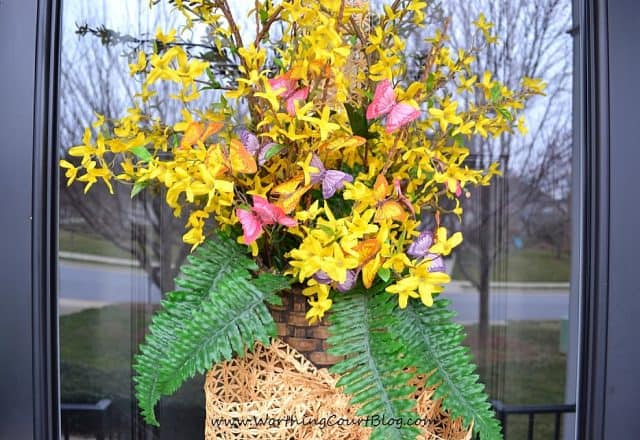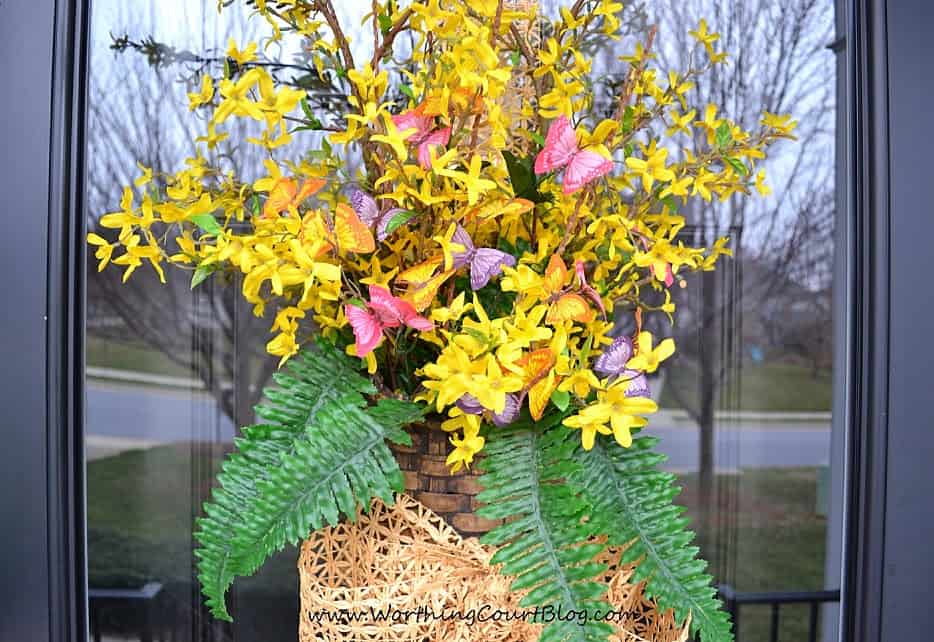 Pin
And tucked in a few silk fern leaves that I clipped from a large bunch.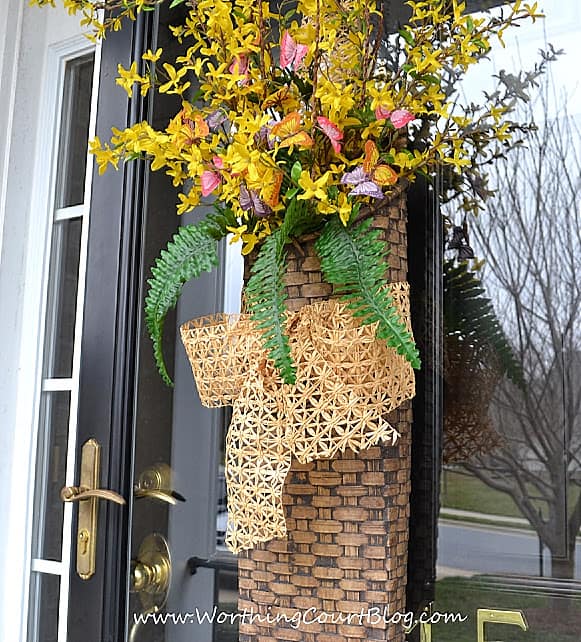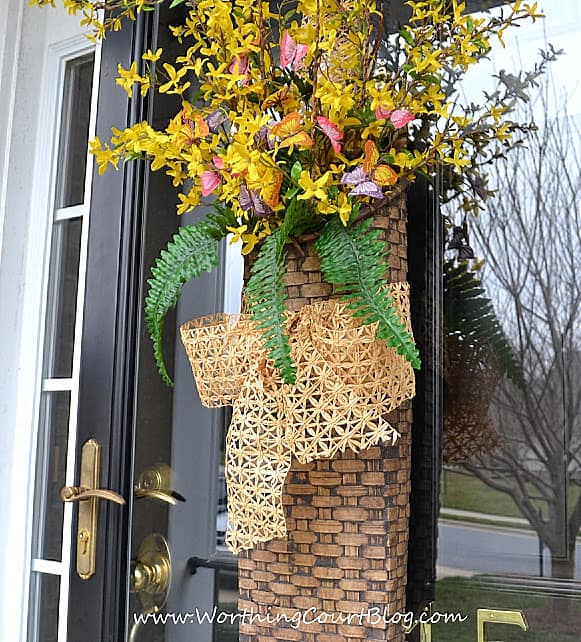 Pin
A strip of raffia ribbon running up to the top of the door gives the appearance that the basket is hanging from that instead of the suction cup that I actually used.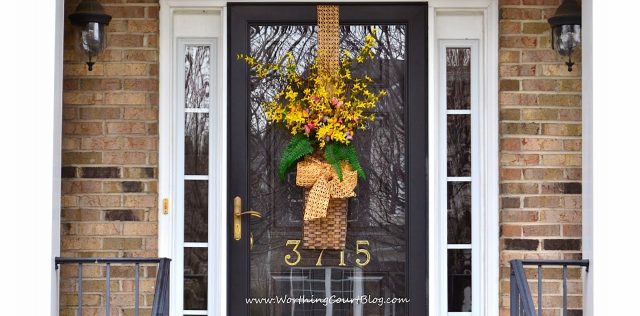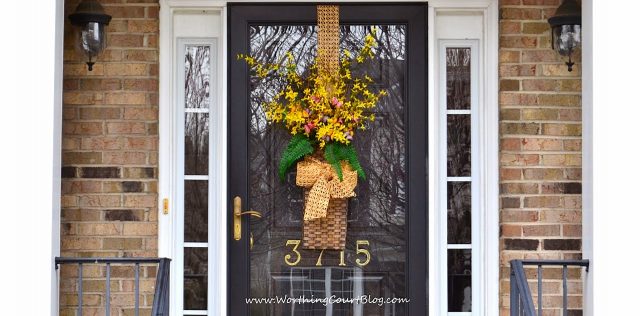 Pin
How about you? Do you add something to your front door to welcome spring?