Now Is The Best Time To – Spring Edition
Now that spring is approaching it's the best time to take care of those annual tasks.
Happy, happy, joy, joy – spring has officially arrived at last and this warm weather lovin' girl couldn't be happier!  Spring is when I want to throw open my windows and fill my house with fresh clean air!  I'm itching to get outside and dig my hands into the dirt and I can't wait until it's warm enough to drink my coffee in the morning on the back porch!  This season is traditionally the time for spring cleaning too.  Do you have a list of tasks that you like to take care of annually?
I was compensated for this post by FiltersFast.  All opinions are 100% my own.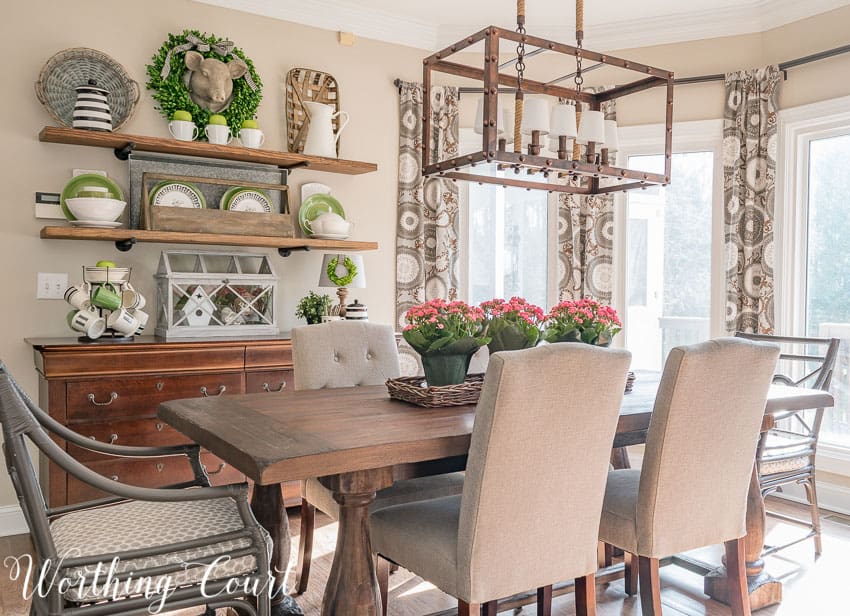 Pin
CLEAN THE AIR IN YOUR HOME
Speaking of clean air, March is one of the months that I change all of the air return filters in my home.  Did you know that there's actually a schedule you should follow for how often you should be changing your air filters?  Every 90 days for the typical suburban home, every 60 days for homes with pets and every 30 – 45 days for homes with multiple pets, family members with allergies or homes near a construction zone.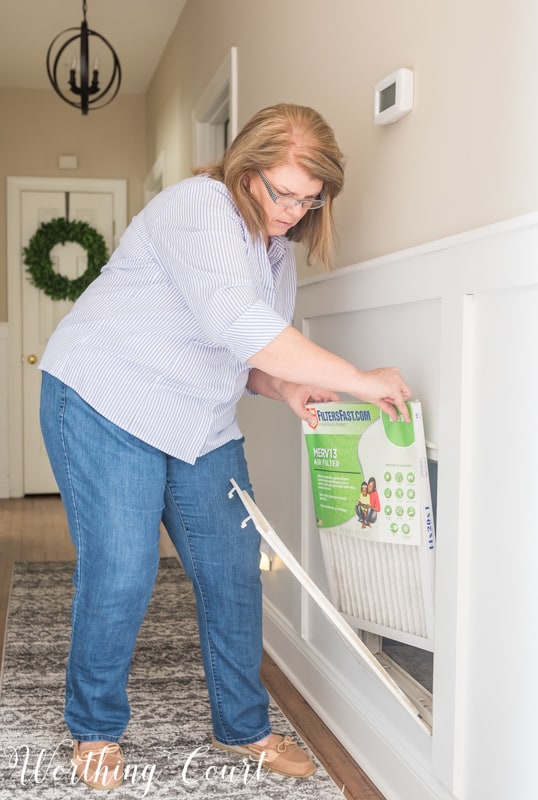 Pin
I've recently stopped buying my air return filters at just any ole place because I can never remember when it's time to change them and I never ever seem to have them on hand when I do remember.  I found a solution for that though!  Did you know there's a company that will automatically ship your air filters to you according to the schedule that you set up?!?  Yup – FiltersFast has a Home Filter Club that you can join to automatically have your choice of filter type and size shipped to your door as often as you want to change them.  They carry literally hundreds of filters that will fit just about any air return vent.  You simply select the size filter that you need and then choose the quality and number of filters that you want to purchase.  How convenient is that?!?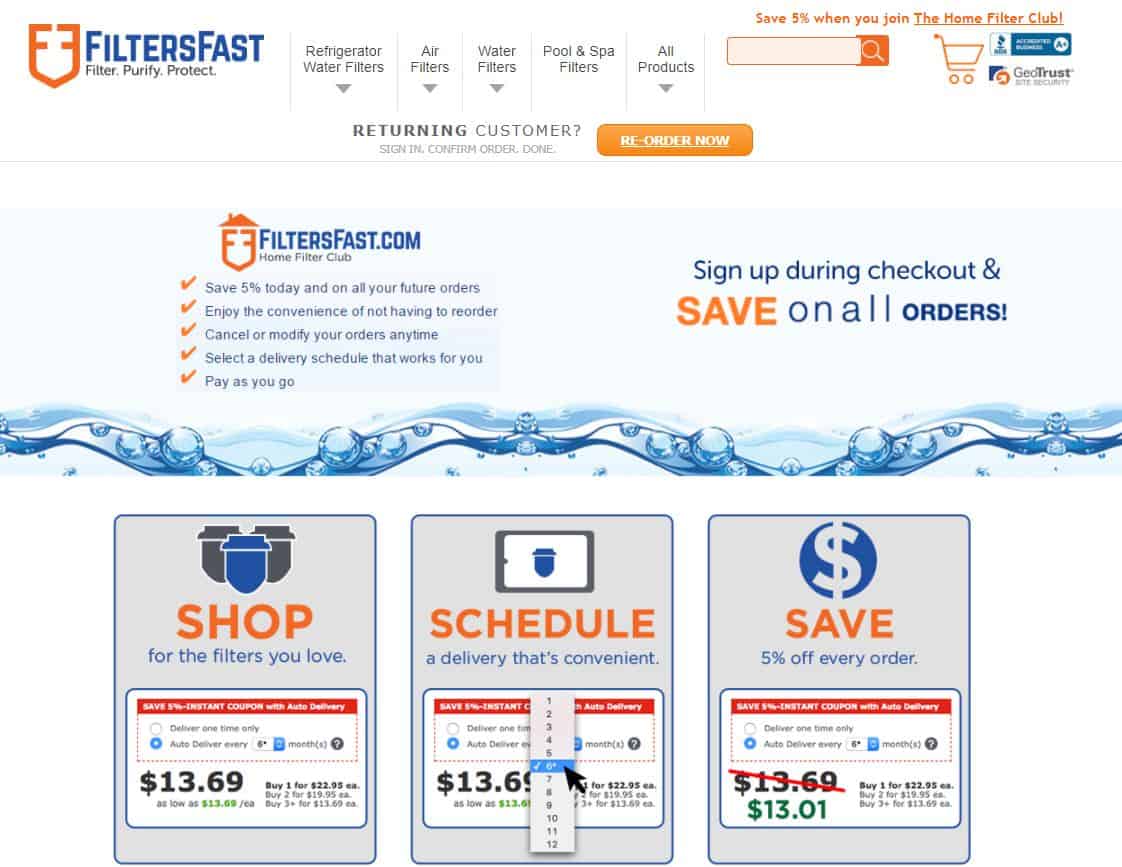 Pin
FRESHEN AND CLEAN UPHOLSTERY
Pull those cushions off of the couch and vacuum under them.  I'm sooo guilty of not doing that as often as I should!  Spot clean any dirty spots on your furniture.  Click HERE to see the upholstery cleaner that I swear by.  Once any wet spots have completely dried, freshen the smell of your upholstery by sprinkling it liberally with baking soda, allow it to sit for about thirty minutes and then thoroughly vacuum the material.  The baking soda will absorb any odors on your furniture just like it does in your refrigerator.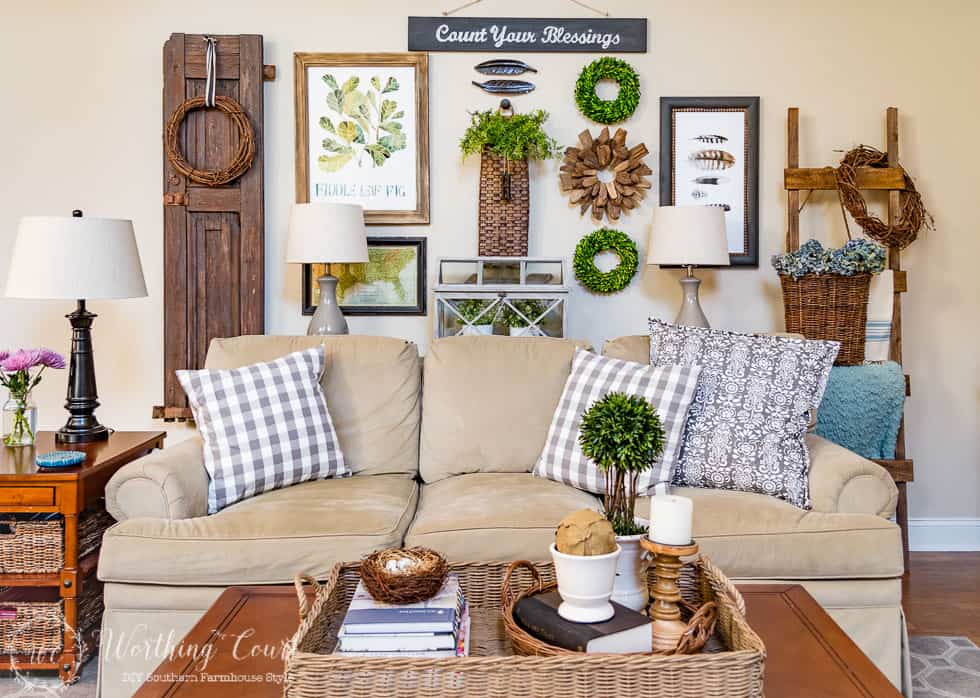 Pin
CLEAN FAUX WOOD AND VINYL BLINDS
Ugh – who wants to tackle this dreaded chore.  But – you're going to be spending a lot of time looking out your windows looking at all of the pretty greenery, so you may as well look through clean blinds – right?  This is a job that I seriously used to dread, but y'all are going to want to give me a hug after you see this tip for how to clean your faux wood and vinyl blinds in just a few minutes!  I've used this method for cleaning the blinds in my own home and it really does work!  I usually do it on a hot day so that my blinds dry quickly and aren't left with any water spots on them.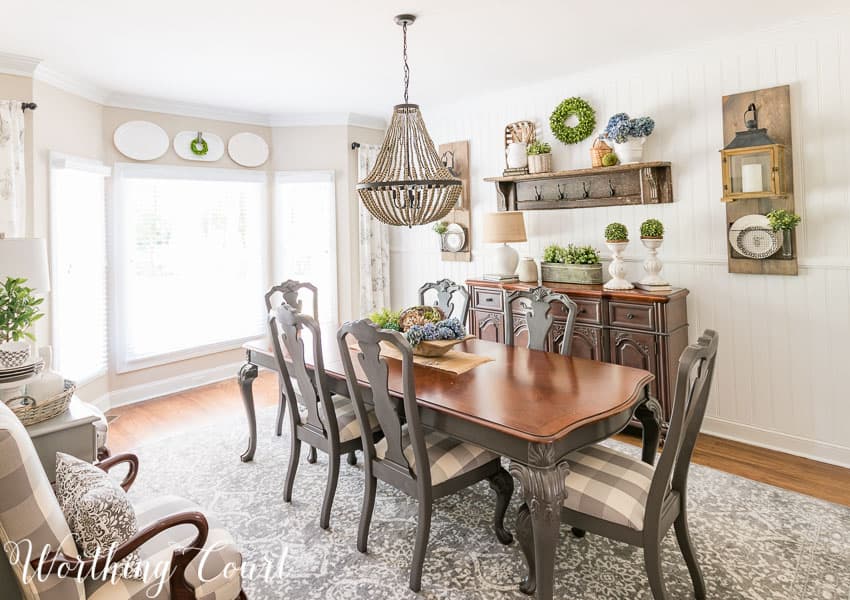 Pin
FRESHEN DRAPERIES
Think about it – you may think that your draperies aren't dirty because all they do is hang there – right?  Well…that's true in a sense, but just like anything in your home, they collect a lot of dust over time.  The only way that I even consider cleaning my draperies is to vacuum them, even if they are supposed to be machine washable or dry cleanable.  You may not know this about me, but I used to own and operate a custom drapery workroom and I've seen more than one set of draperies, that are supposedly safe to dry clean, literally ruined.  If I do get a spot of something on my draperies, then I will gently spot clean the area with a very mild upholstery or fabric cleaner like this one.  If you simply must have your draperies cleaned, please, please, please make sure to use a reputable cleaner that specializes in cleaning this sort of item!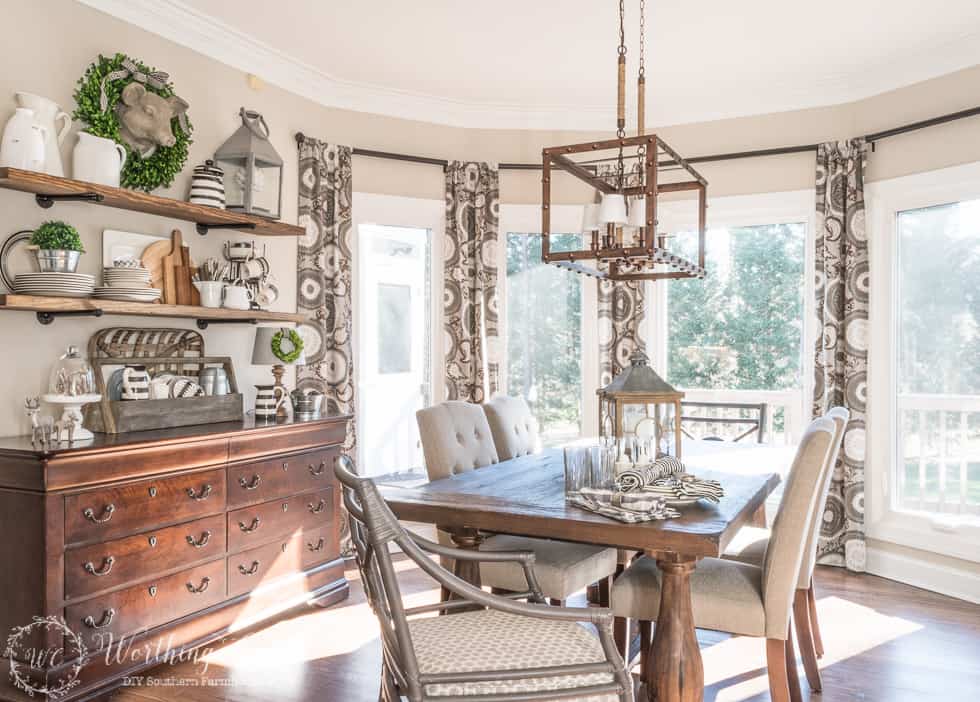 Pin
There are myriad of other small chores that I like to attend to this time of year, like cleaning baseboards, lampshades and windows, but these are some of the major ones that I try my best to do every spring.  They're also some of the tasks that I wanted to share my tips for to hopefully make your life a little easier.  I'm a believer that keeping your home in tip-top shape is just as important as the time, energy and money that you put into decorating it!  Would you agree?