I have put together a fresh kitchen table spring centerpiece that will really make you feel that spring has arrived!
Oh my friends!  I am doing a happy dance right now!  Gone is the snow and the never-ending dreary gray winter days.  The sun and the warmer temperatures have finally arrived – let's just hope it's here to stay!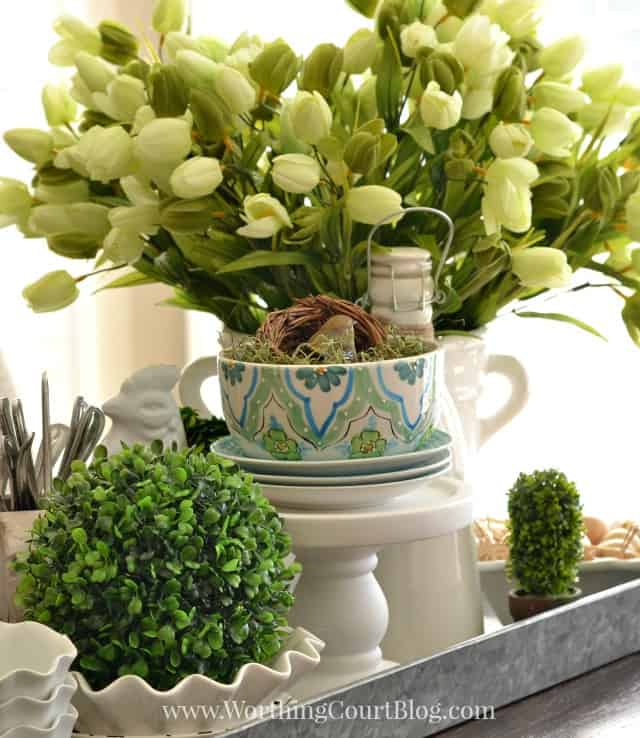 I'm starting the spring celebration with a spring centerpiece on my kitchen table arranged in my new Smith & Hawkins galvanized steel tray that I picked up at Target.  The tray fits my table perfectly – nice and long without being too wide or with sides that are too high.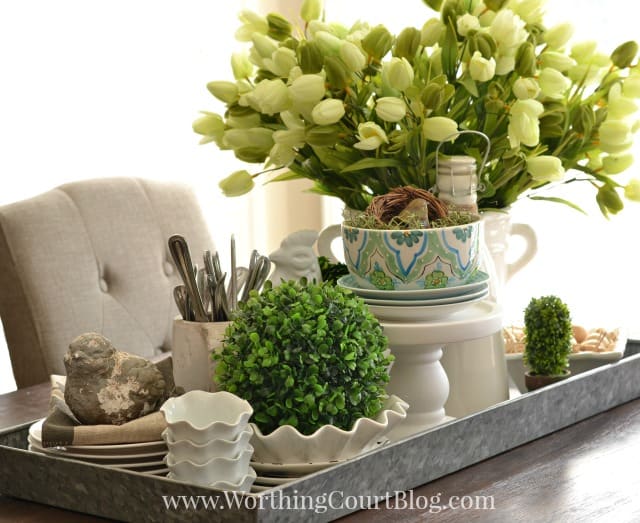 To put my gorgeous centerpiece together, I raided my stash closet and kitchen cabinets for dishes, linens and silverware.  I didn't really have a plan in mind – I just started gathering things that reminded me of spring and combined some of them together.  Foremost in my mind was using lots of texture in my spring centerpiece.  Any home decor without texture will fall flat every time.  Secondly, I made sure to include objects of varying heights.  The highs and lows help to draw your eye and keep it moving all around the centerpiece.  If everything was one level, your eye would tend to just skim over it.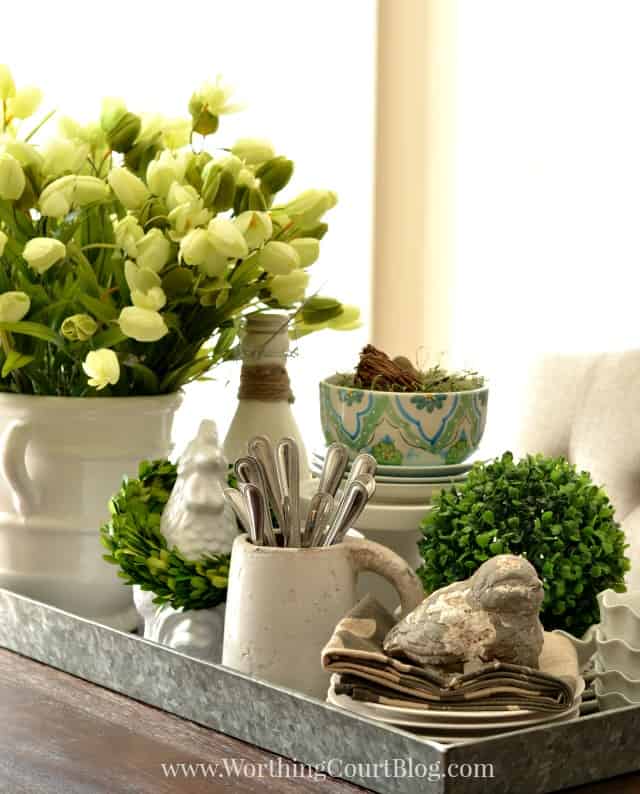 Besides the tray, the only thing that is new are the glorious tulips that I found at At Home (formerly Garden Ridge).  I couldn't believe how realistic they looked for the price.  My container has a very wide opening, so I added four bunches of tulips in it.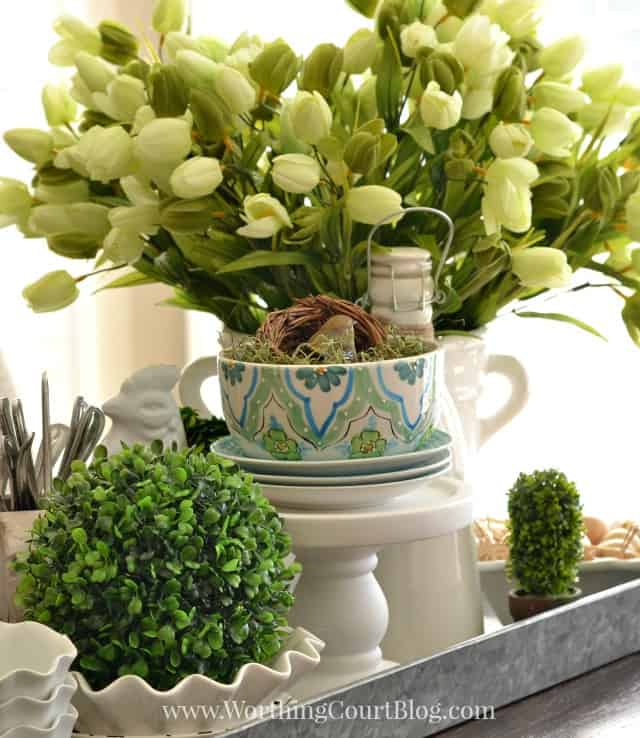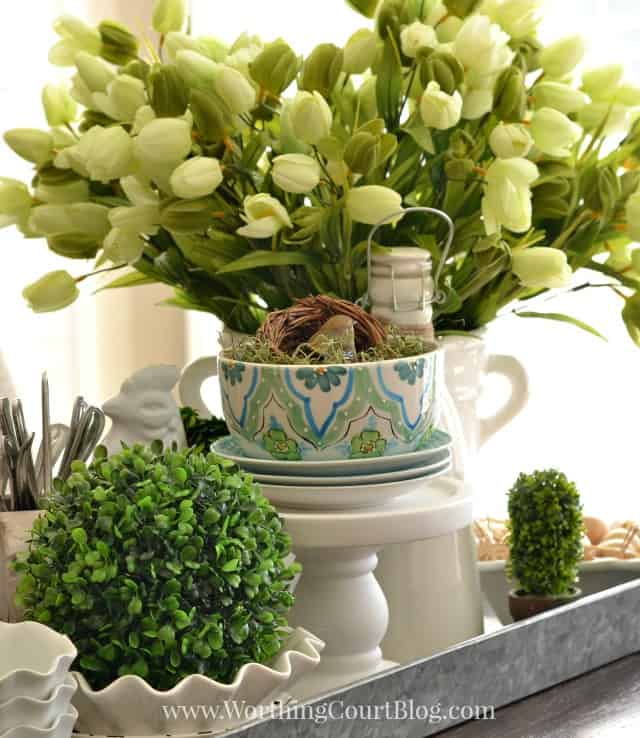 My chippy white bird is perfect nestled on a bed of linens on top of a stack of white dishes.  Every time I see that little bird, I'm reminded of how the movers just knew that I wanted to "throw that old thing away" when they were packing for our move to the new house.  I told them they were crazy and then they looked at me like I was crazy.  Ha!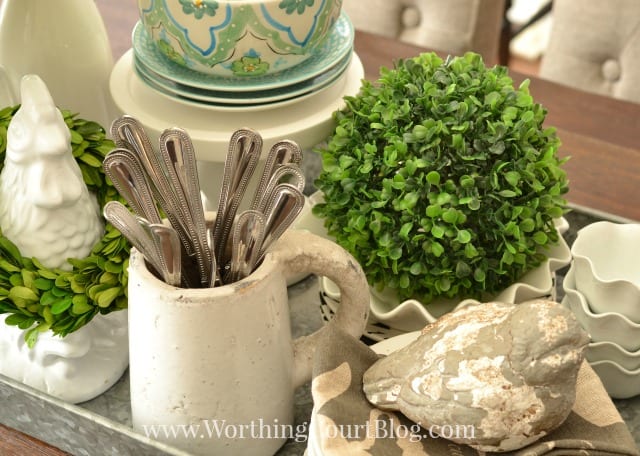 Another little bird is sitting on her nest ready to lay some eggs.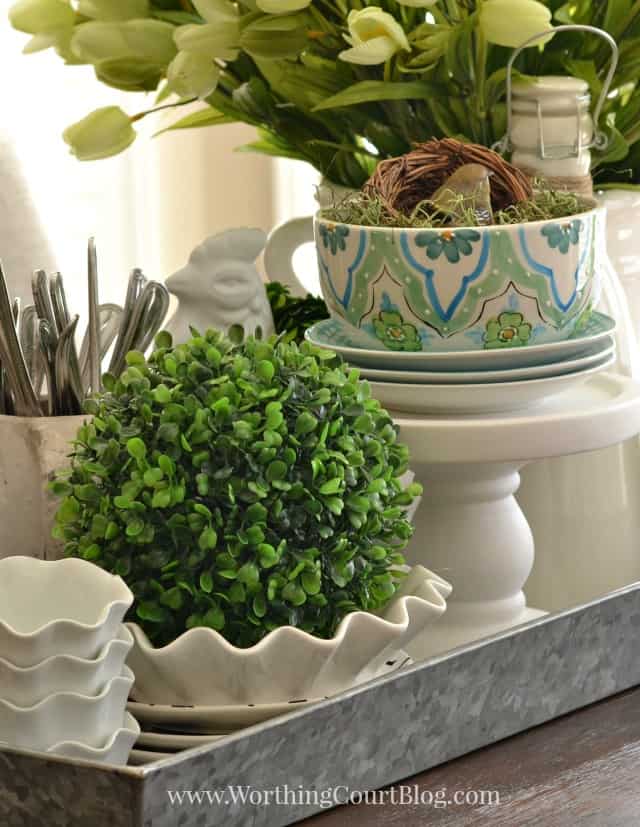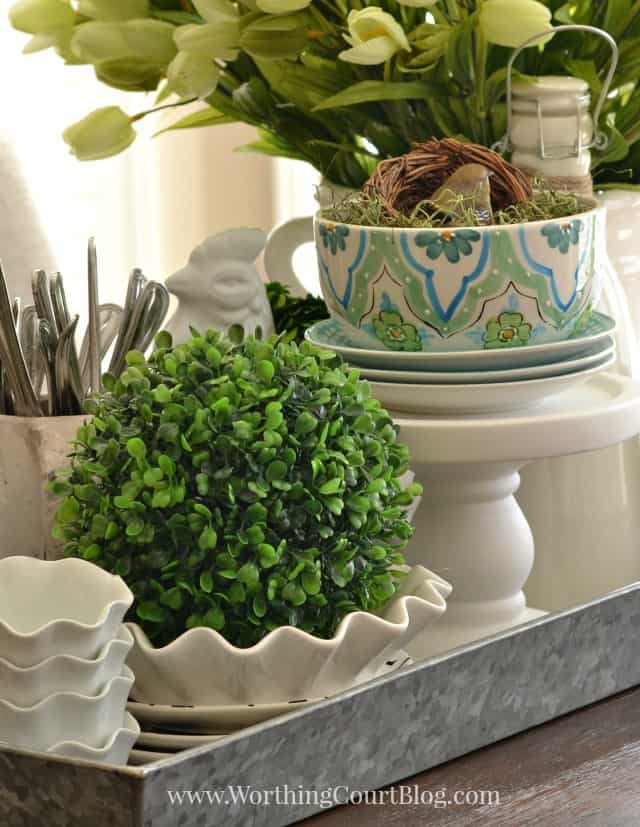 My kitchen table is one of the first things that I see when I come in from the garage and this spring scene makes me happy, happy, happy.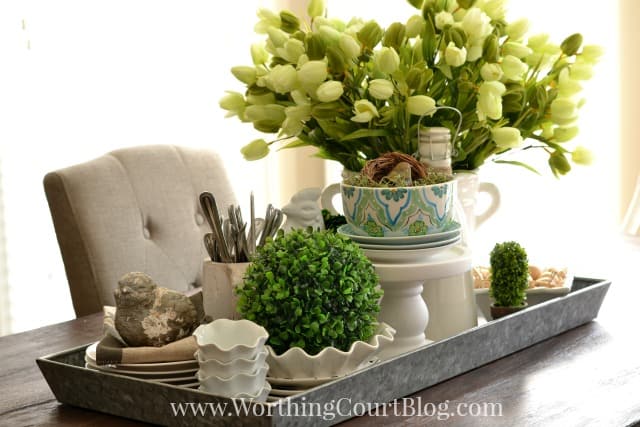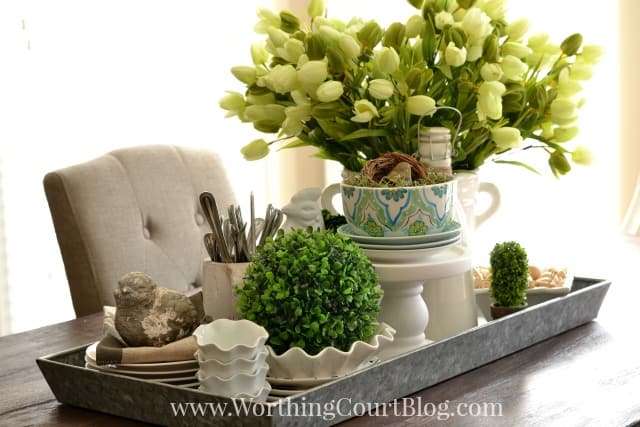 Update: I finally completed the makeover of our breakfast area after I wrote this post.  In case you're new here or if you missed it, you can take a look at the completed area HERE.
Farmhouse Breakfast Area Reveal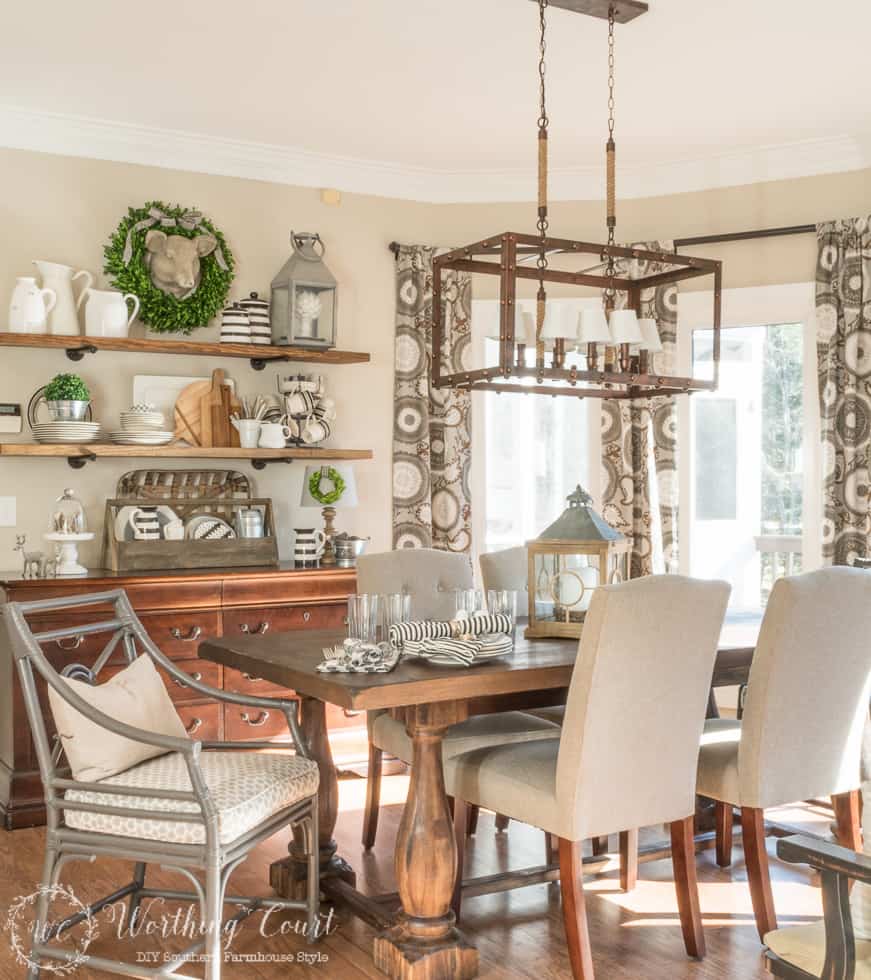 And get the tutorial for the diy projects that went into completing the space HERE.
Simple DIY Projects From My Breakfast Area Makeover