Spring Coffee Table Vignette
Hi everyone and Happy First Day of Spring!  Welcome to day 4 of the All Things Home Swing Into Spring Party.
Today, it's all about spring vignettes.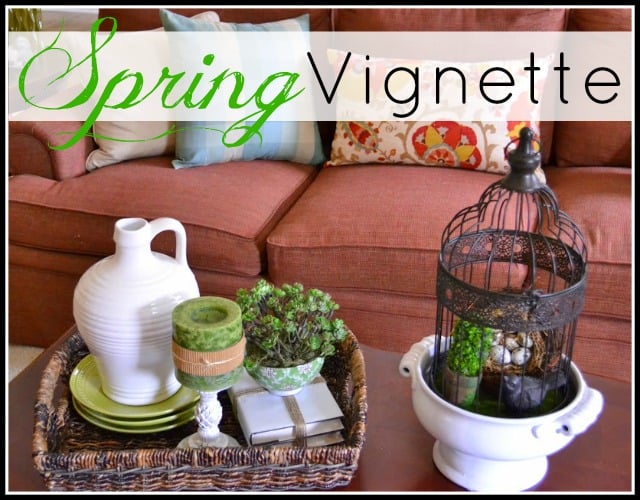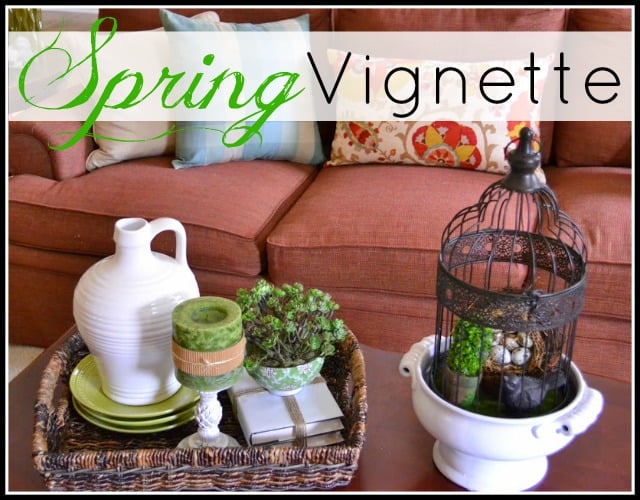 Pin
I'm honored to be co-hosting today's party with two fabulously talented ladies:
Mary from Home Is Where The Boat Is
Yvonne from StoneGable
Make sure you stop by their blogs today to see what they've put together.
We want to include you in the party too!  So you're invited to link up your spring vignettes down at the bottom.
The theme around my house this spring, seems to be fresh and simple.  Spring is all about renewal – not complicated and fussy.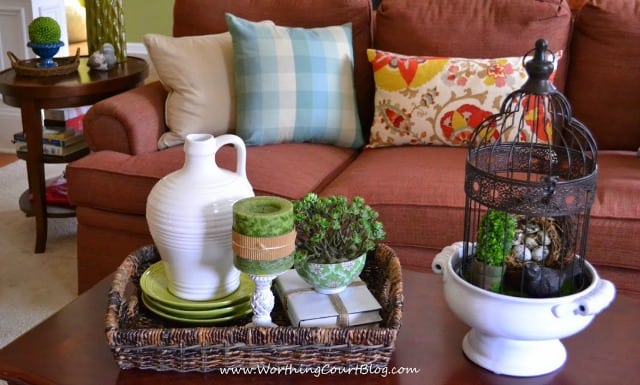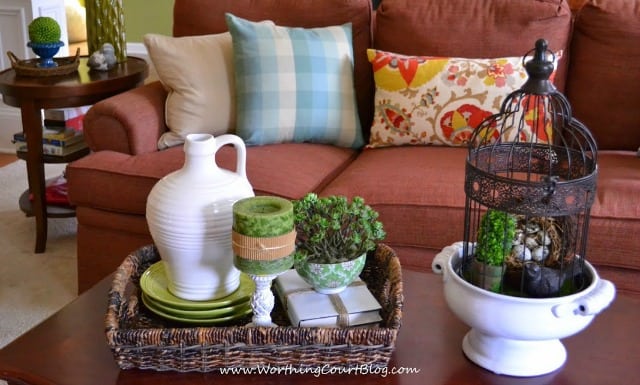 Pin
I started with the same wicker tray and paper and twine wrapped stack of books that was used in my winter vignette earlier this year.
Texture is key when it comes to keeping a simple arrangement from being blah and uninteresting.  And there's certainly a lot here – the wicker tray, the stacked books wrapped in twine, and a little chinoiserie bowl filled with faux baby succulents.   Even the (formerly gold) candlestick has a raised pattern to it and the candle is wrapped in a bit of cardboard tied with more twine.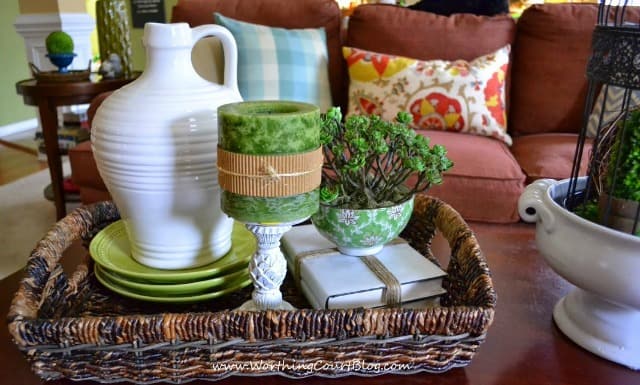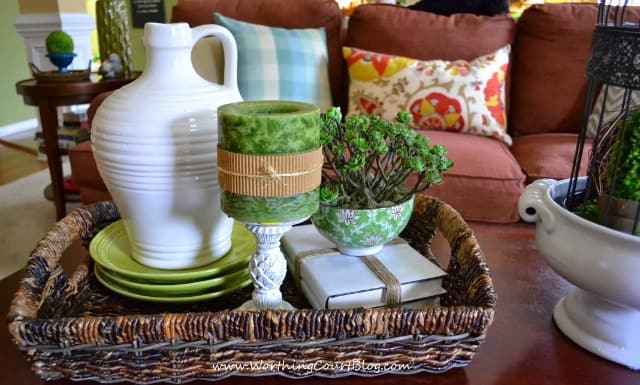 Pin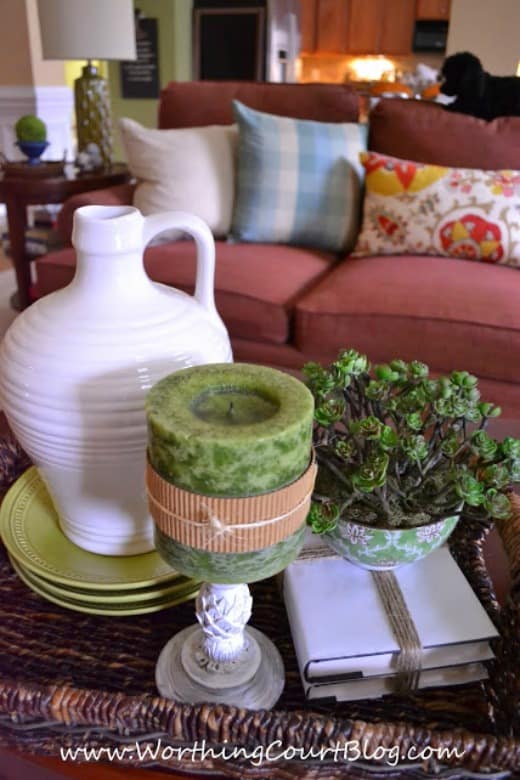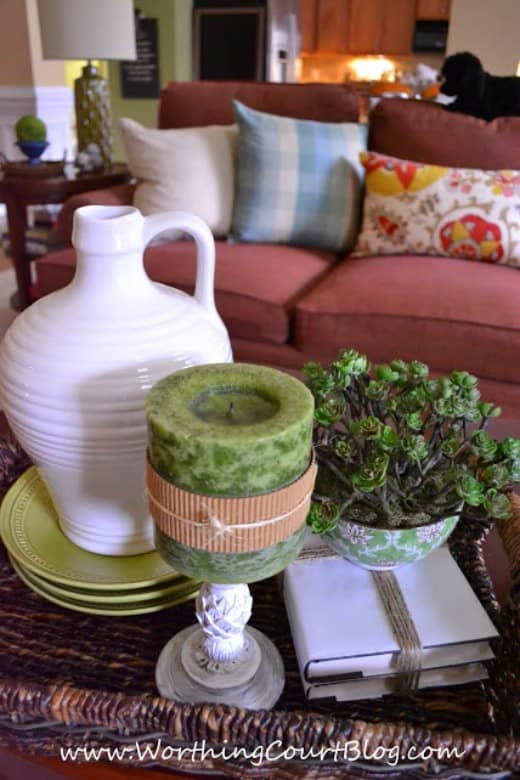 Pin
Did you notice the photo bomb from my sweet shadow – Princess Zoey?
I added an urn topped with a wire cloche to the vignette.  This urn used to be gold, but the power of spray paint totally transformed it.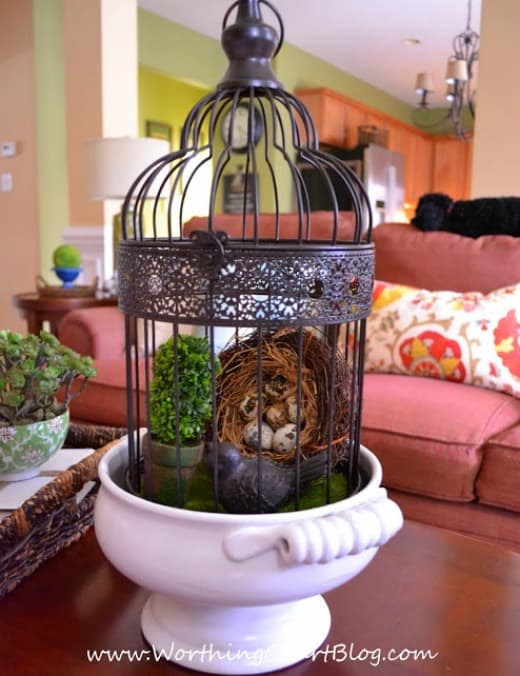 Pin
 The cloche is simply filled with a mini-topiary, a nest and little bird all nestled on a bed of moss.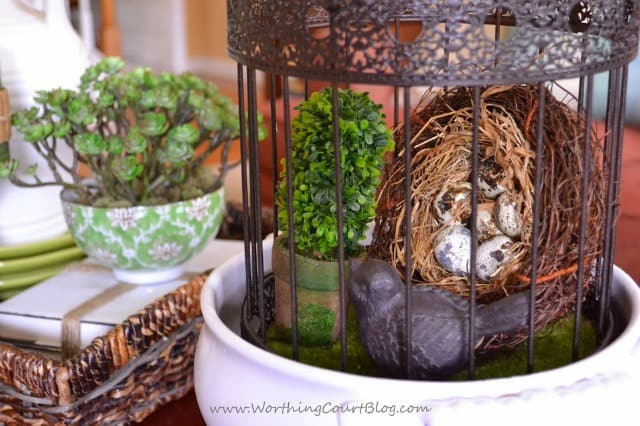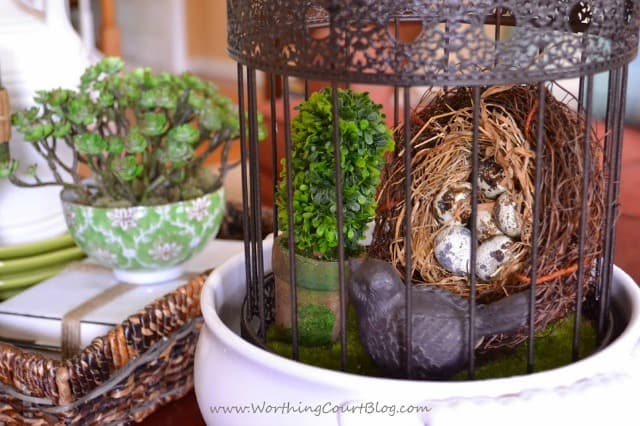 Pin
 I completed the spring look in my family room by adding some colorful pillows to the couch.
And now it's my happy place.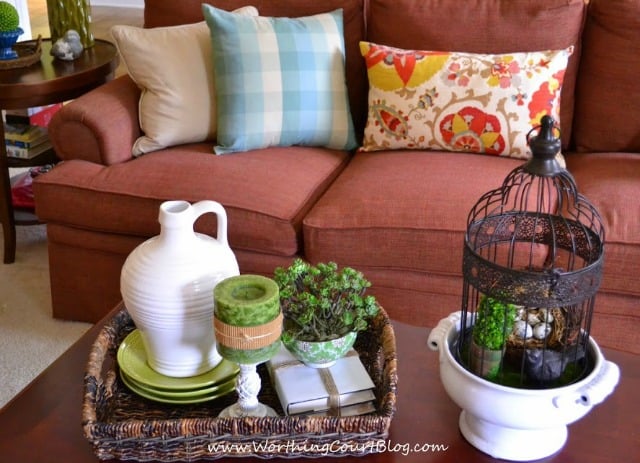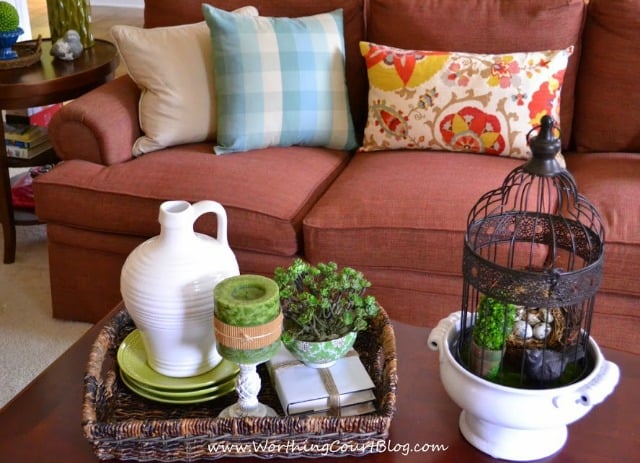 Pin