Strawberry Chicken Salad Recipe
This perfect strawberry and chicken salad recipe is the answer to the warm summer night meal
In my book, there are many reasons to love a recipe.
Of course, taste is at the top of the list, but so is ease of prep, whether or not it looks appealing and versatility.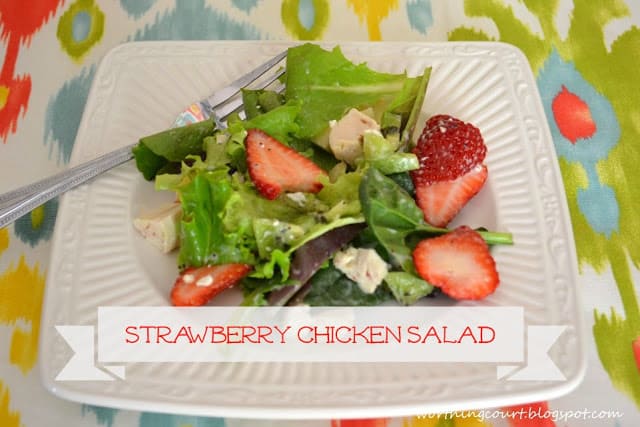 Versatility you ask?  Why yes!  I love recipes that with just a few simple changes, can be turned into a whole different food experience for your taste buds while keeping the main ingredients the same.
And that my friends, is exactly why I love this Strawberry Chicken Salad recipe so much.
Not only is this a delicious meal, but the ingredients can easily be switched up.
These are the main ingredients for this version.
I'll give you other variations on this recipe below.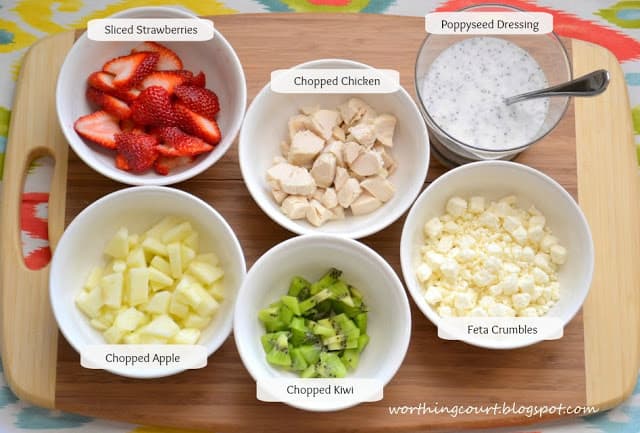 ==================================================

5 cups spring mix salad greens, I also add baby spinich
2 cups chopped cooked chicken
1 1/4 cups sliced fresh strawberries
2 medium kiwi fruit, peeled and chopped
1 large apple, chopped, I used a red delicious apple
1/4 cup crumbled feta cheese
1/3 cup poppyseed salad dressing
For best results, all ingredients should be chilled prior to preparation
In a large bowl, combine the first six ingredients
Drizzle with dressing; toss to coat
Serve immediately
Serves 4
Substitute canned mandarin oranges for the strawberries
Replace crumbled feta cheese with crumbled blue cheese
Add sugared walnut or pecan pieces
Add cooked, crumbled bacon
Add toasted sliced almonds
Leave out the chicken to serve as an accompaniment to the meal instead of as the main dish
Enjoy!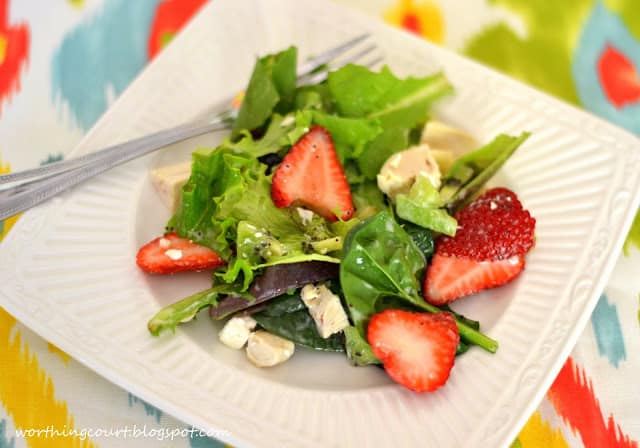 Don't forget to pin it!