Recipe for Easy Strawberry Pie
I am sharing an easy recipe for strawberry pie!
Have you ever eaten at a Shoney's restaurant?
More importantly, have you ever eaten their delicious strawberry pie?
Yum!
This easy strawberry pie recipe takes me back to the days of suffering the awful embarrassment of being seen with my parents in public just so I could get a slice of
Shoney's strawberry goodness.
Were you embarrassed to admit that you had parents, much less actually be seen with them, when you were a teen?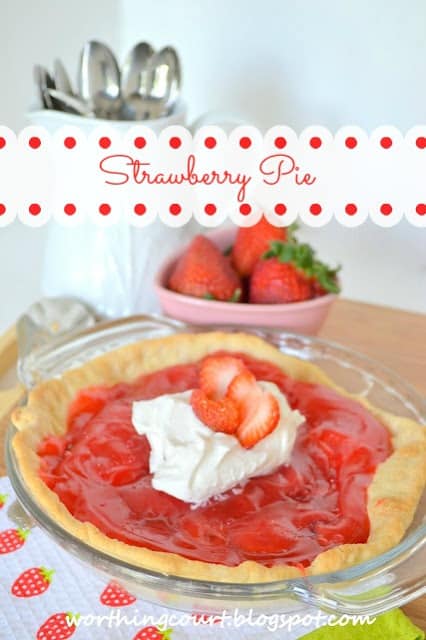 Strawberry season will be here before you know it!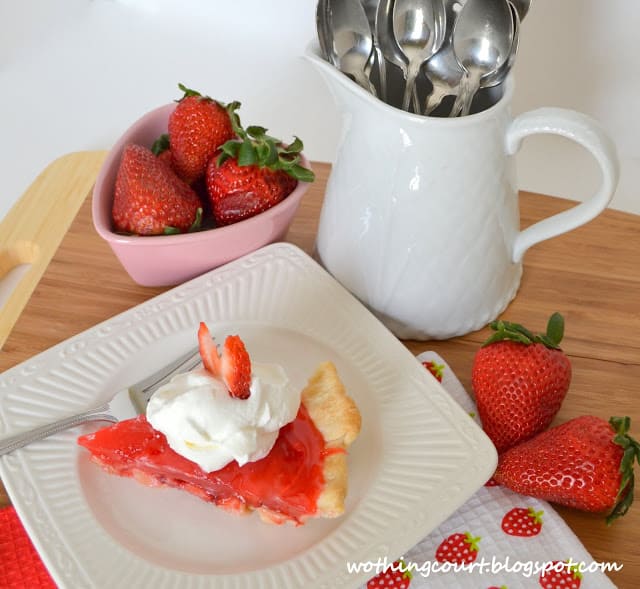 Pin

2 pie shells – I used Pillbury's ready made pie shells
1 quart fresh strawberries, sliced
2 cups sugar
6 tblsp strawberry Jello – this is most of a large box of Jello
6 tblsp corn starch
2 cups water
Bake pie shells according to package directions – allow to cool
Place sliced strawberries in the bottom of the cooled pie shells
Mix sugar, Jello, corn starch and water together in a sauce pan and bring to a low boil, stirring often
Boil for 10 minutes, continuing to stir often.  Reduce the heat to keep the mixture from splattering
Allow to cool completely
Pour cooled mixture into the pie shells, over the strawberries
Place pies in refrigerator and allow to chill
Serve with your favorite whipped topping
Yield: 2 pies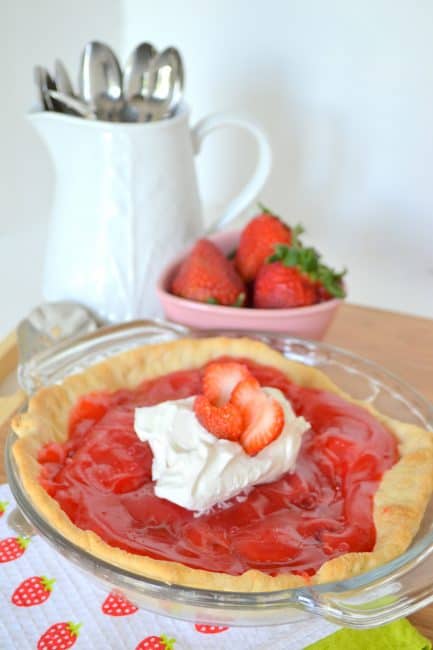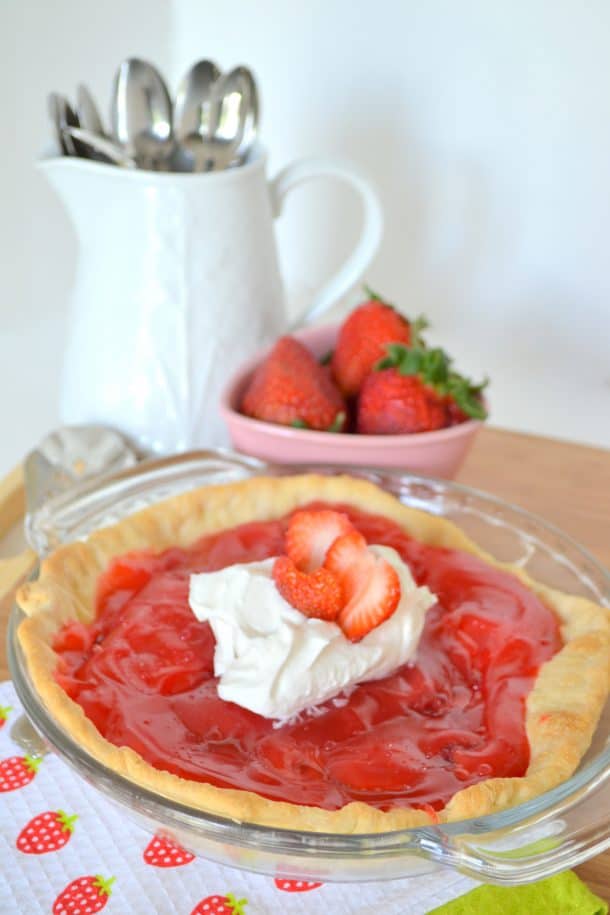 I'm so glad you stopped by!