Super Easy Patriotic Banner – No Sewing!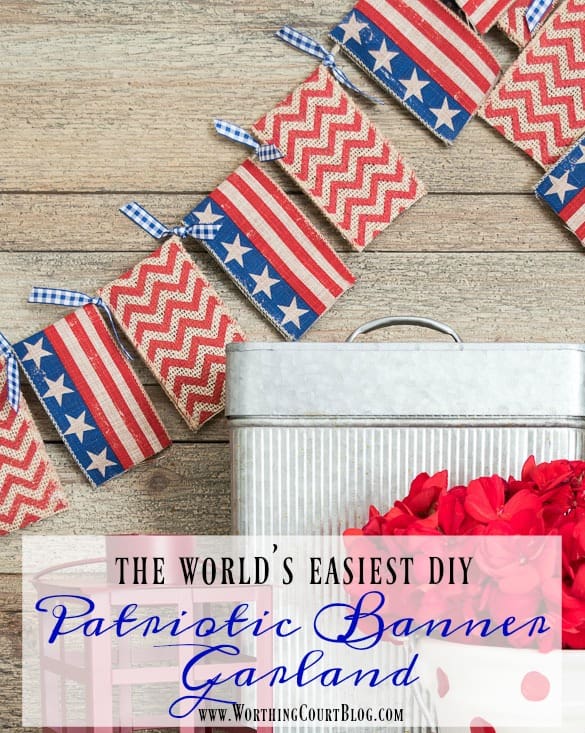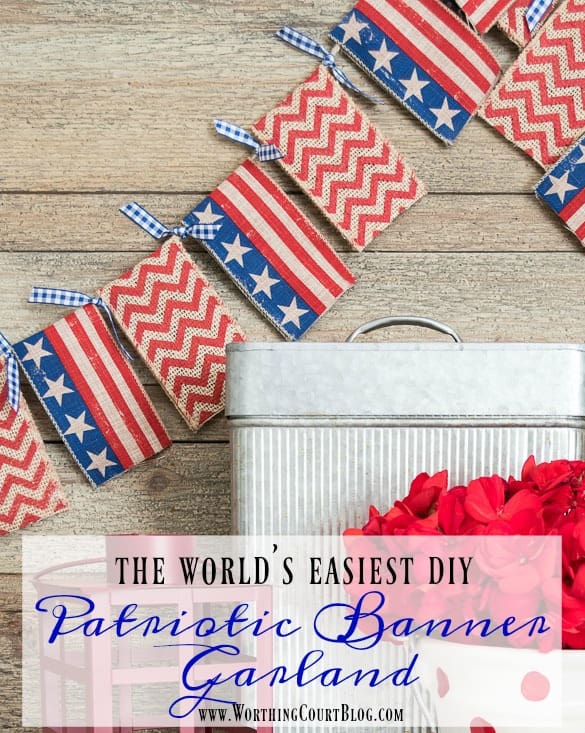 Pin
The patriotic holidays – Memorial Day, Flag Day and July 4th – will be here before you know it! For this week's edition of The Best Of Worthing Court, let's revisit a super easy garland idea that I came up with. If you love a quick and super easy craft, you're going to love this easiest in the history of ever banner! This garland can be adapted for any season or holiday and can be made in a matter of minutes.
If I had thought of this method for creating a diy banner garland before now, I would have been a banner garland making diva a long time ago! I would have been churning out banners for every single season, holiday and get together. No sewing, no template using, no shape cutting required. Perfect for my simple craft loving self.
By simply changing out the ribbons, you can create one for any occasion or season. I chose to give my garland a farmhouse vibe, so that it would fit in with the rest of my decor, by using ribbon that has an antiqued appearance.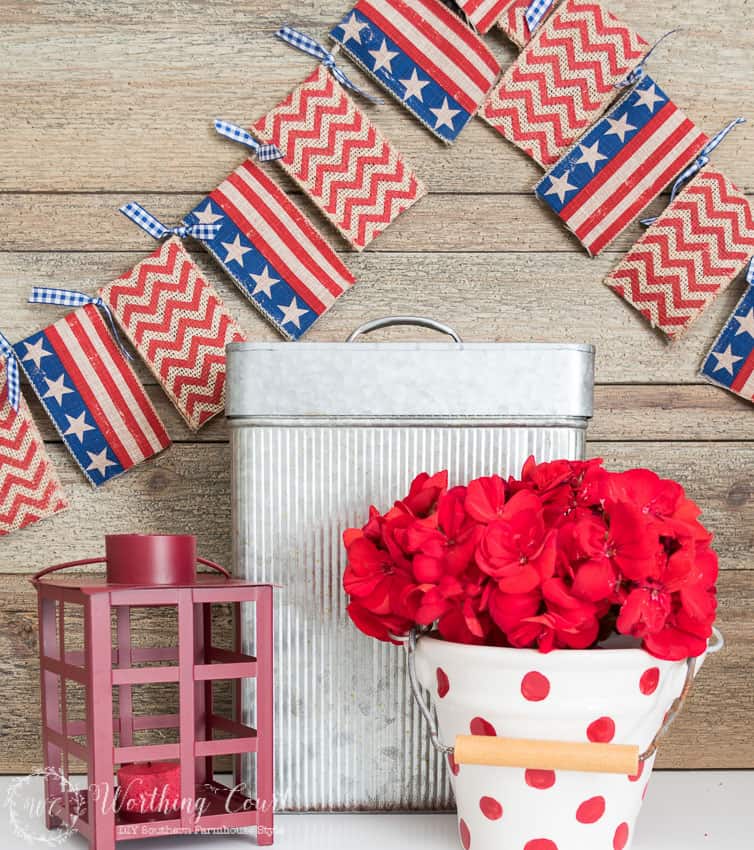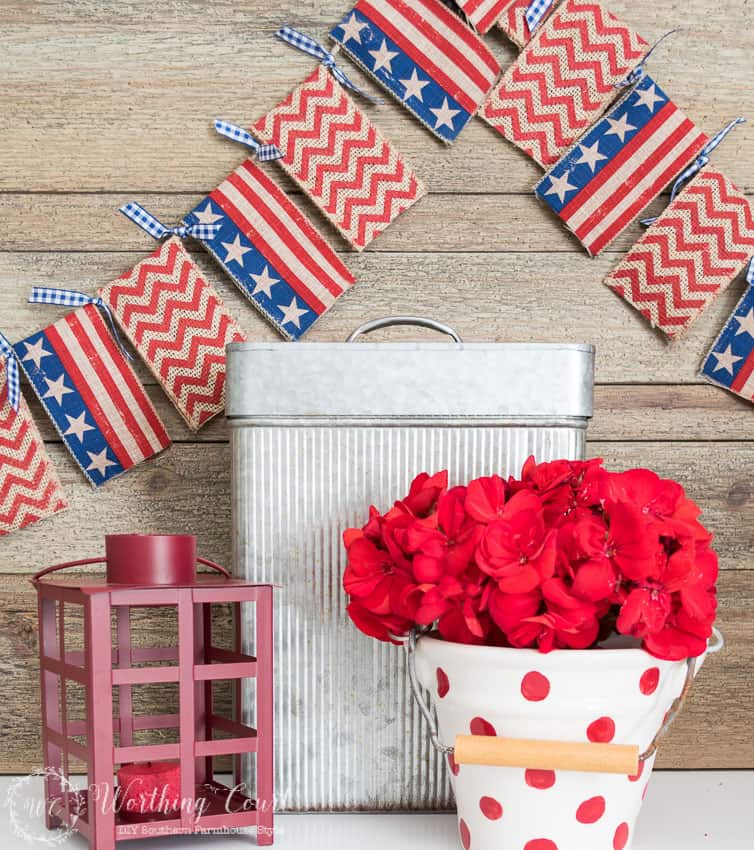 Pin
SUPPLIES NEEDED:
Jute Twine
2 Patterns of 2½" Wide Ribbon With Wired Edges – The amount of ribbon you need will depend upon the length of the garland you want to make.
1 Pattern of ½" Wide Ribbon Without Wired Edges – The amount of ribbon you need will depend upon the length of the garland you want to make.
12″ Ruler
Scissors
Glue Gun and Glue Sticks
DIRECTIONS:
This garland is so simple to make, that it probably isn't necessary for me to give you a tutorial. You can probably tell how I made it just by look at the photos, but here's a little explanation.
Step 1: Determine the length of the garland banner that you want and cut a piece of jute twine to the needed length. Tie a small loop at each end to aid in hanging the garland.
Step 2: Cut enough 12″ lengths of both patterns of the 2 1/2″ wide ribbons to fill up the length of jute twine that you cut. Cut the ribbon straight across.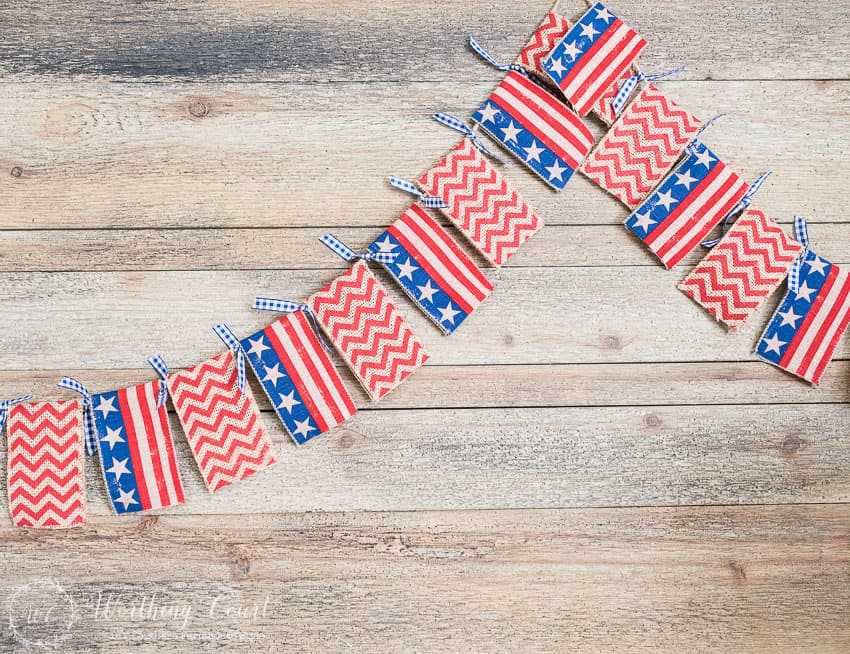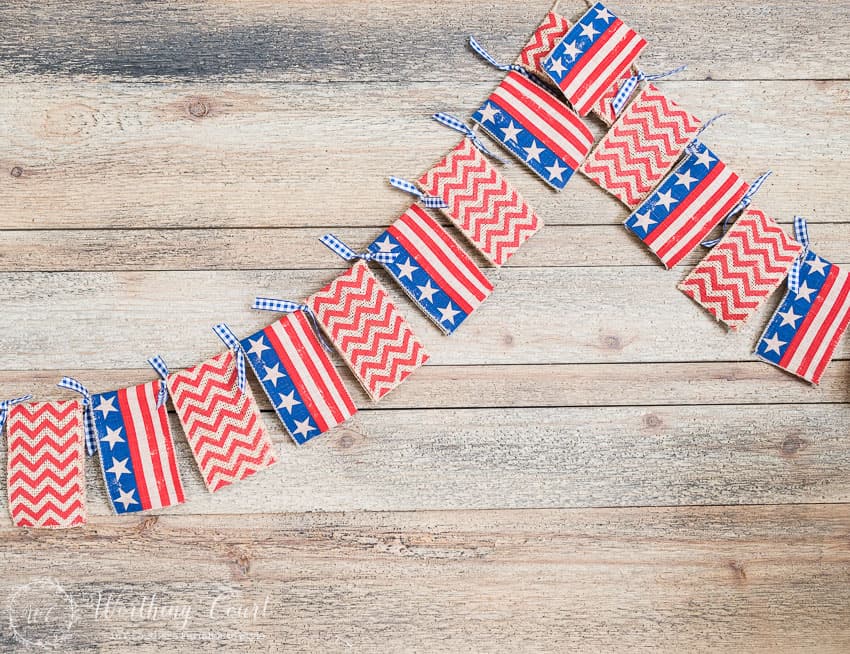 Pin
Step 3: Alternating patterns as you go, fold each cut piece of the wide ribbon in half, over the twine. Secure with a small dot of hot glue in the bottom corner of each folded ribbon piece.
Step 4: Cut 4″ lengths of the 3/8″ wide ribbon. Tie a cut piece of the ribbon in between each of the wide ribbon pieces.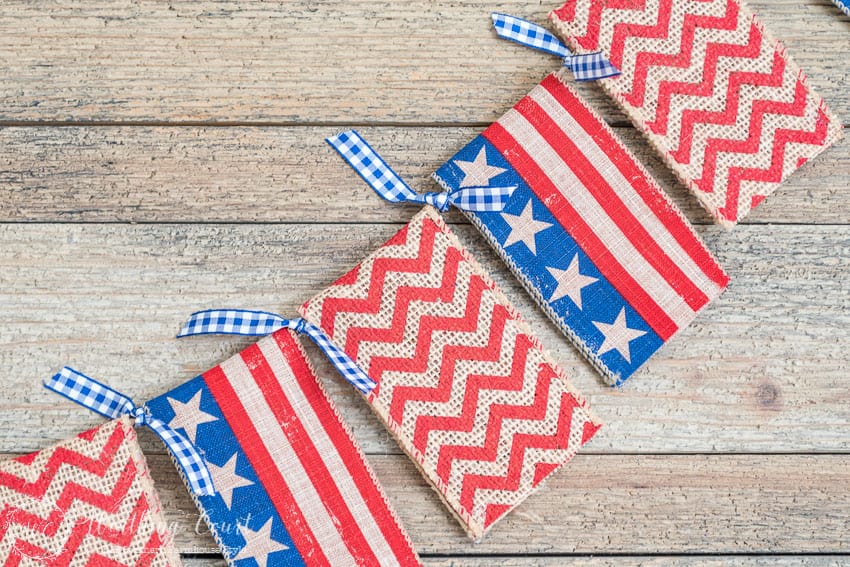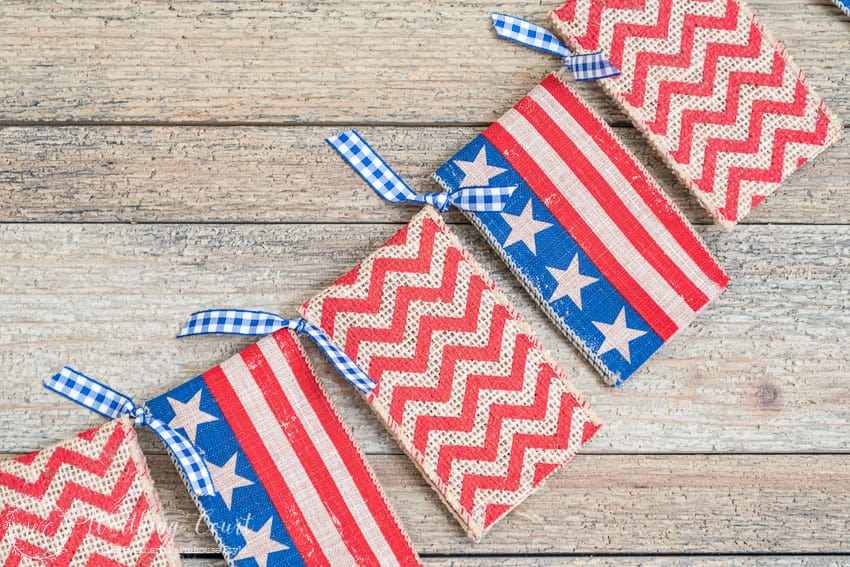 Pin
And that my friend is it! Hang your garland banner for all to enjoy!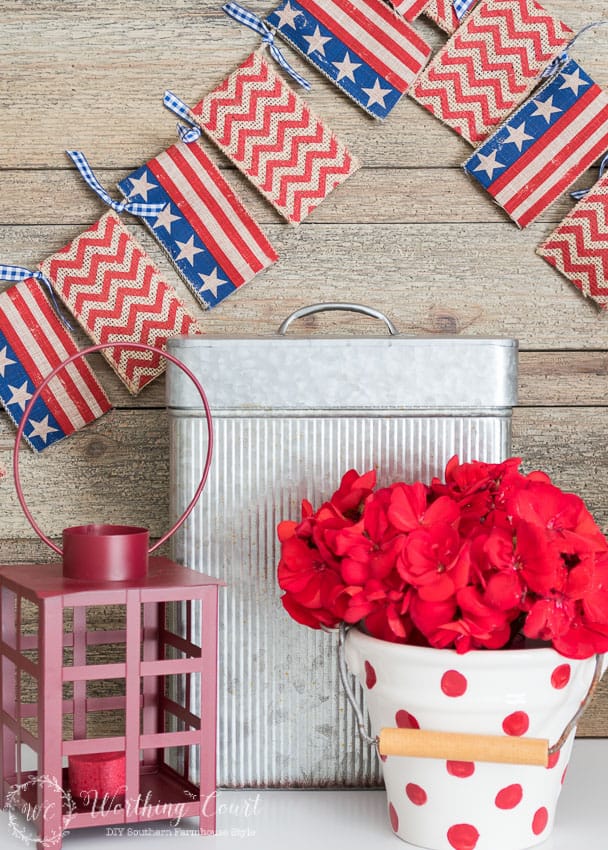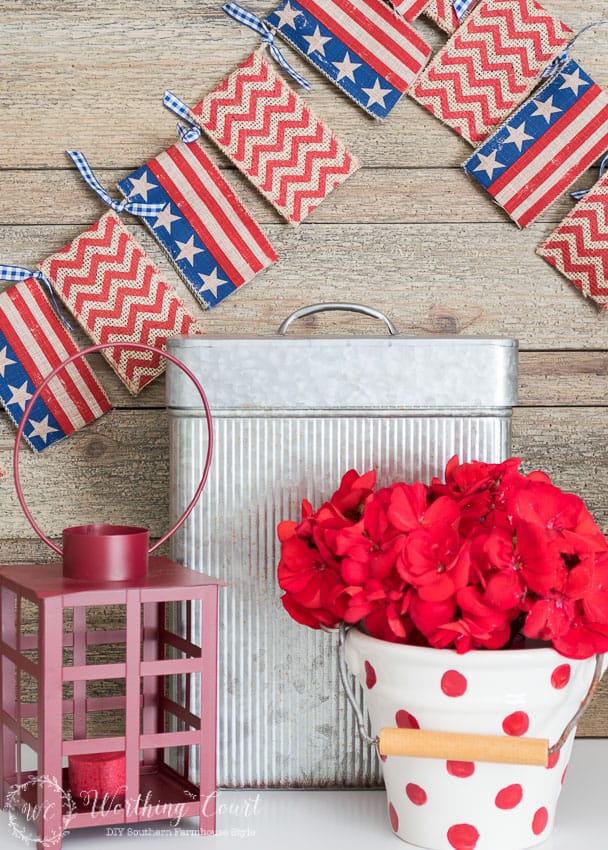 Pin
Pin It For Later!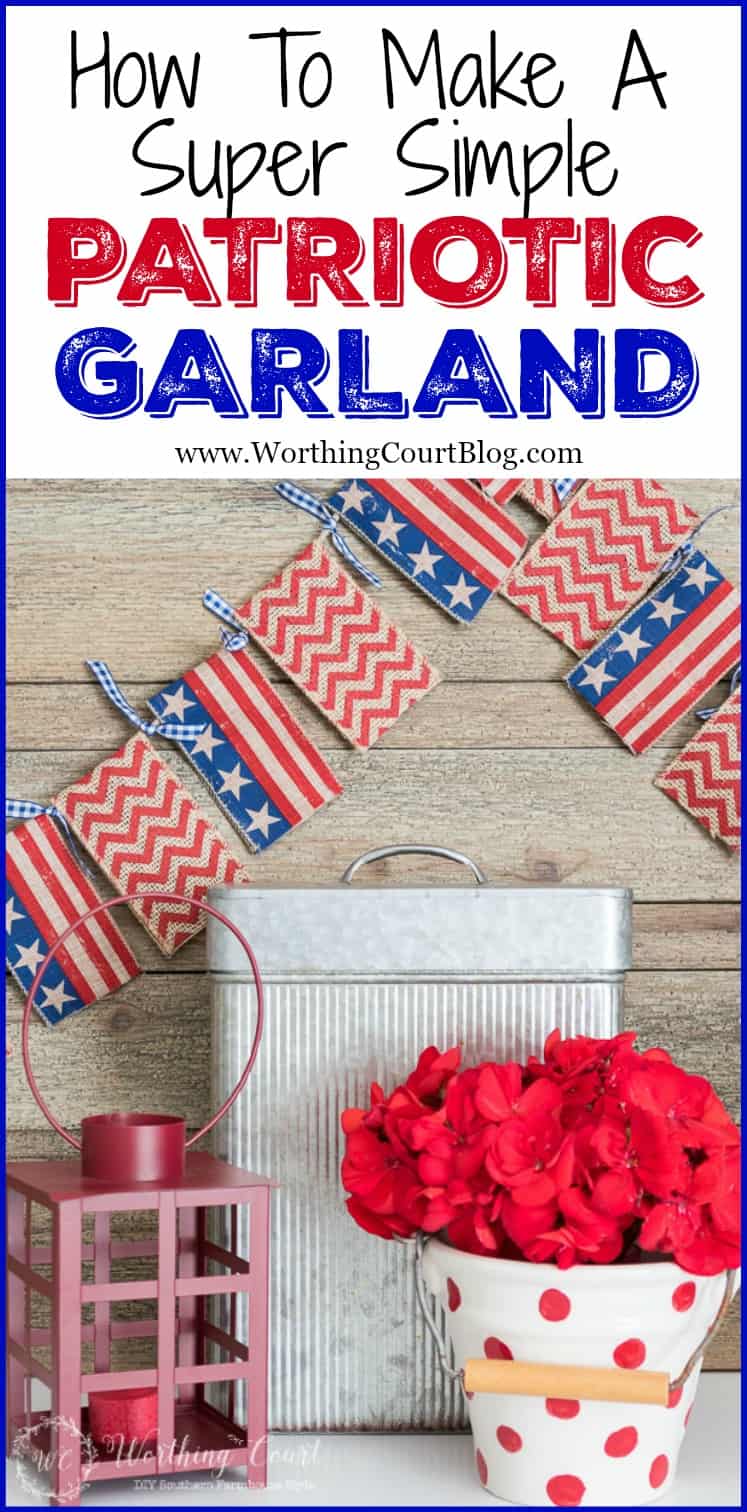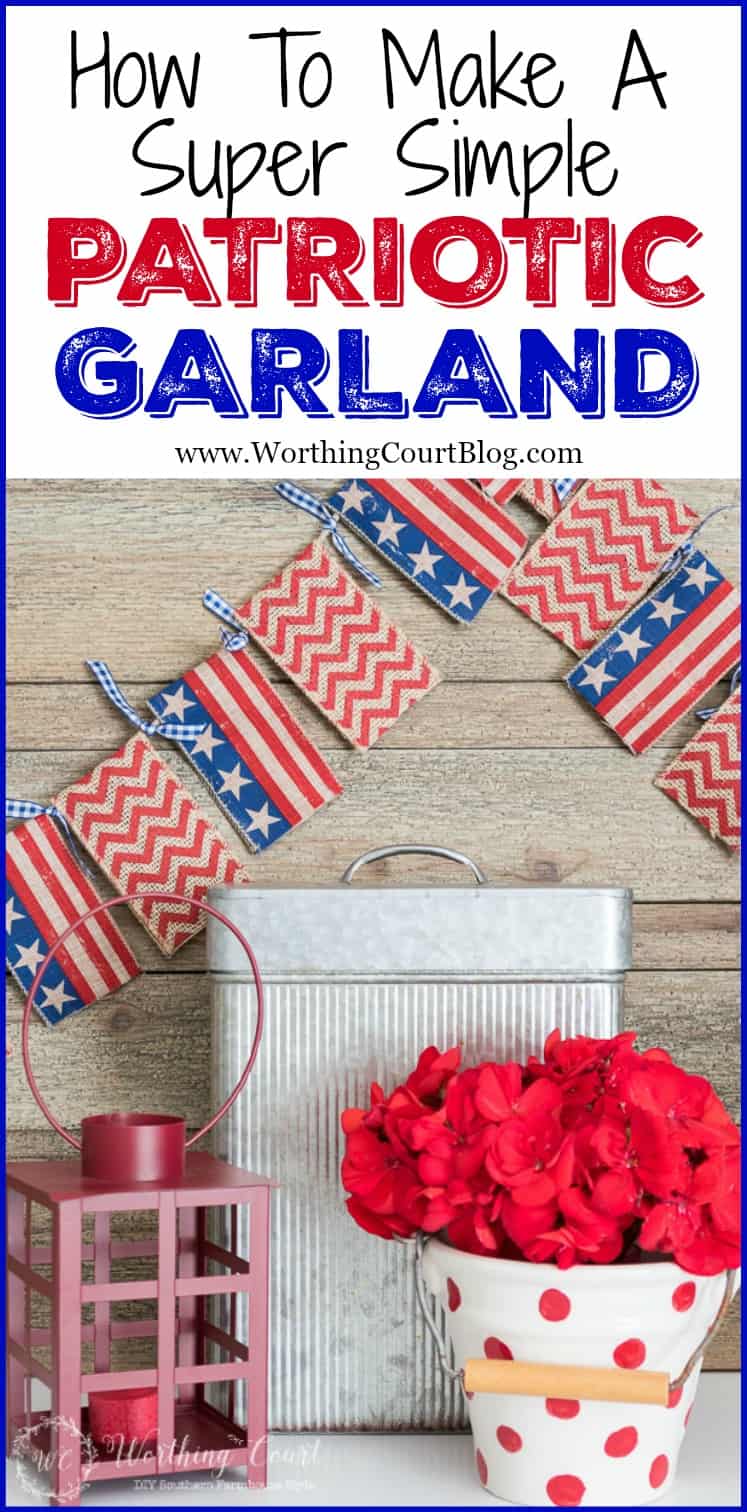 Pin
Sharing at THESE great parties.