Welcome to fall, everyone!  Well, I know that technically it isn't fall yet, but in my mind it turned to fall the moment we turned the calendar to September 1st.  🙂
Before we move on, let me give you a little headsup – I'm having some tech work done on my blog throughout this week, so please let me know if anything doesn't act quite right for you.
For each month's Reader Appreciation giveaway, I've been rotating between Visa, Magnolia Market, Pottery Barn and Amazon egift cards.  This month I'm adding Target to the mix!  Who doesn't love Target???
SCROLL TO THE BOTTOM FOR ALL OF THE GIVEAWAY RULES AND TO ENTER!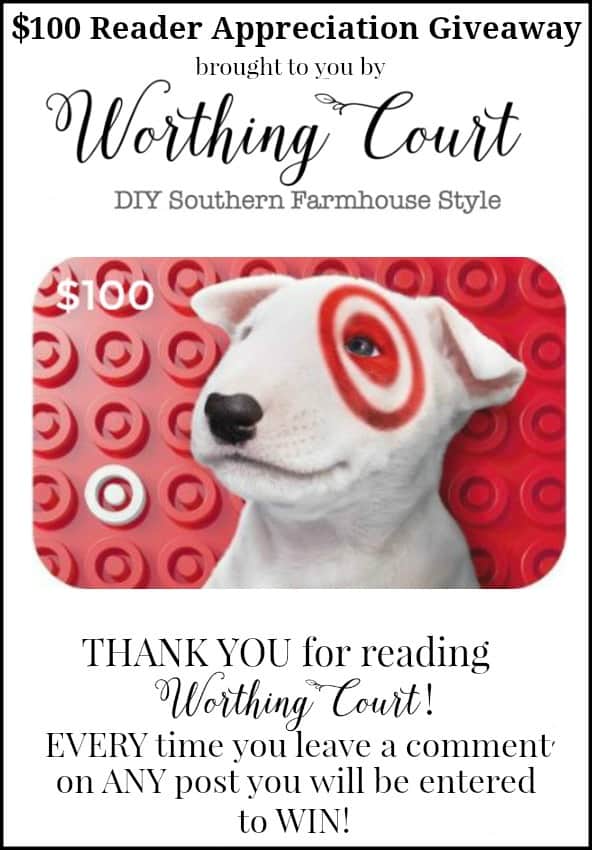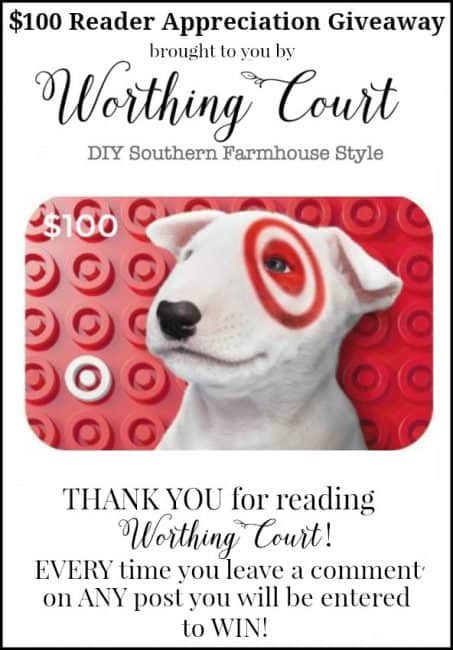 If you follow Worthing Court on Facebook (if you don't already, you can do that by clicking right HERE), then you already know that we purchased a new-to-us condo at the beach last month!  We sold our previous teeny-tiny condo and purchased a larger one with two bedrooms/two bathrooms.  This is such an exciting thing for us as we're anticipating being able to visit the beach as a family and create lots of memories!  This condo needs a total cosmetic overhaul, so my mind and my time have been consumed with all things makeover!  I'll be keeping you updated along the way with blog posts and with live videos on the Worthing Court Facebook page.
In spite of my pre-occupied mind, I did manage to start preparing for fall and to accomplish a few things in August though.  Take a look.
EASY DIY FALL WREATHS YOU CAN MAKE IN UNDER 30 MINUTES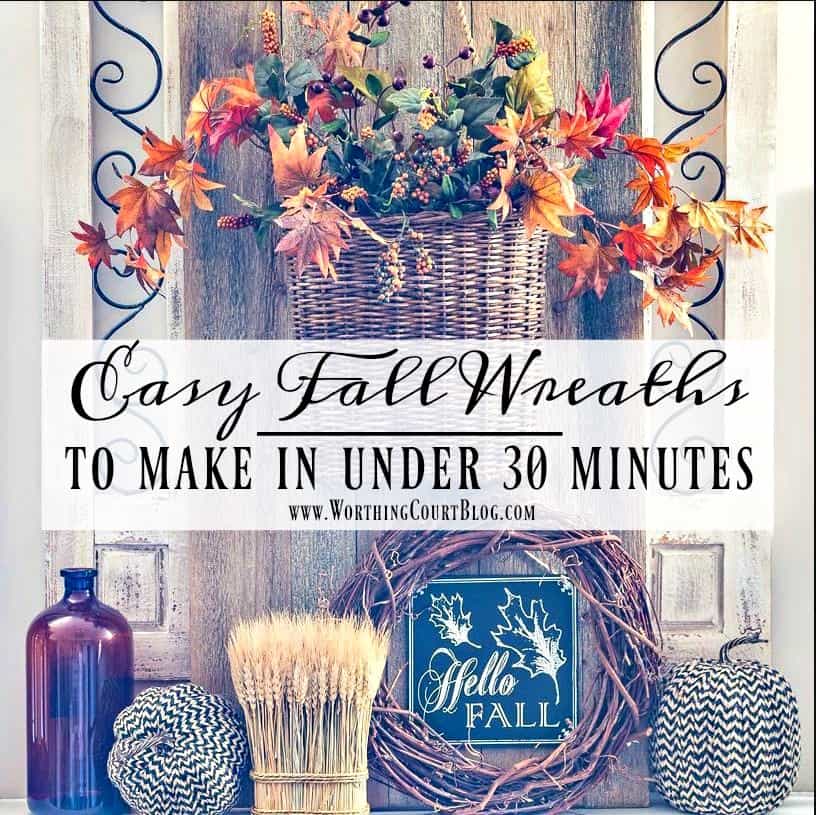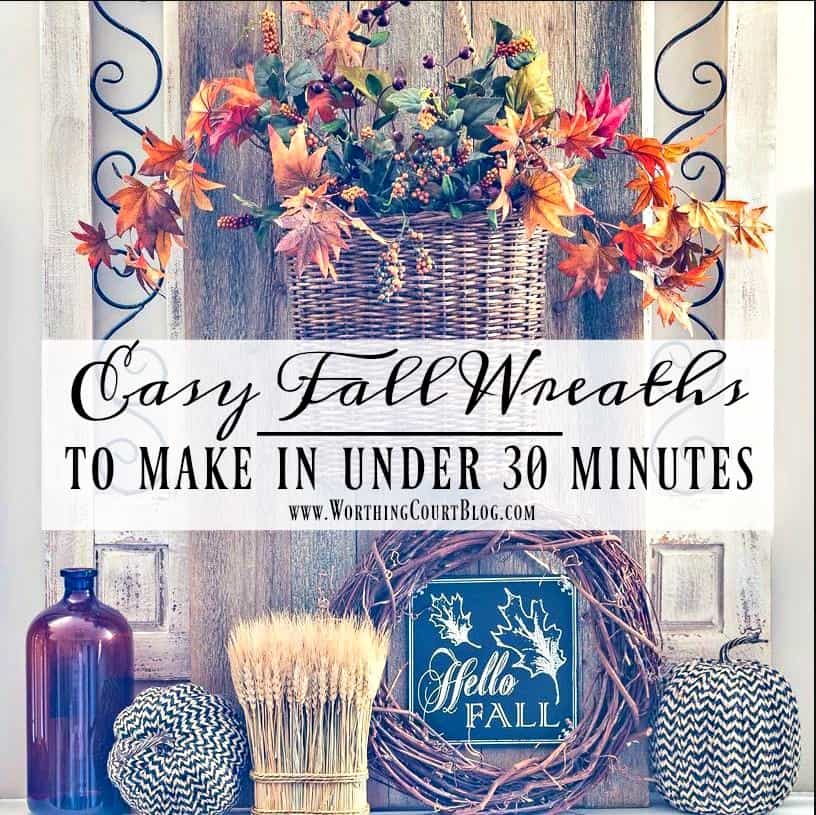 I FOUND THE BEST FALL THROW PILLOW COVERS FOR UNDER $30!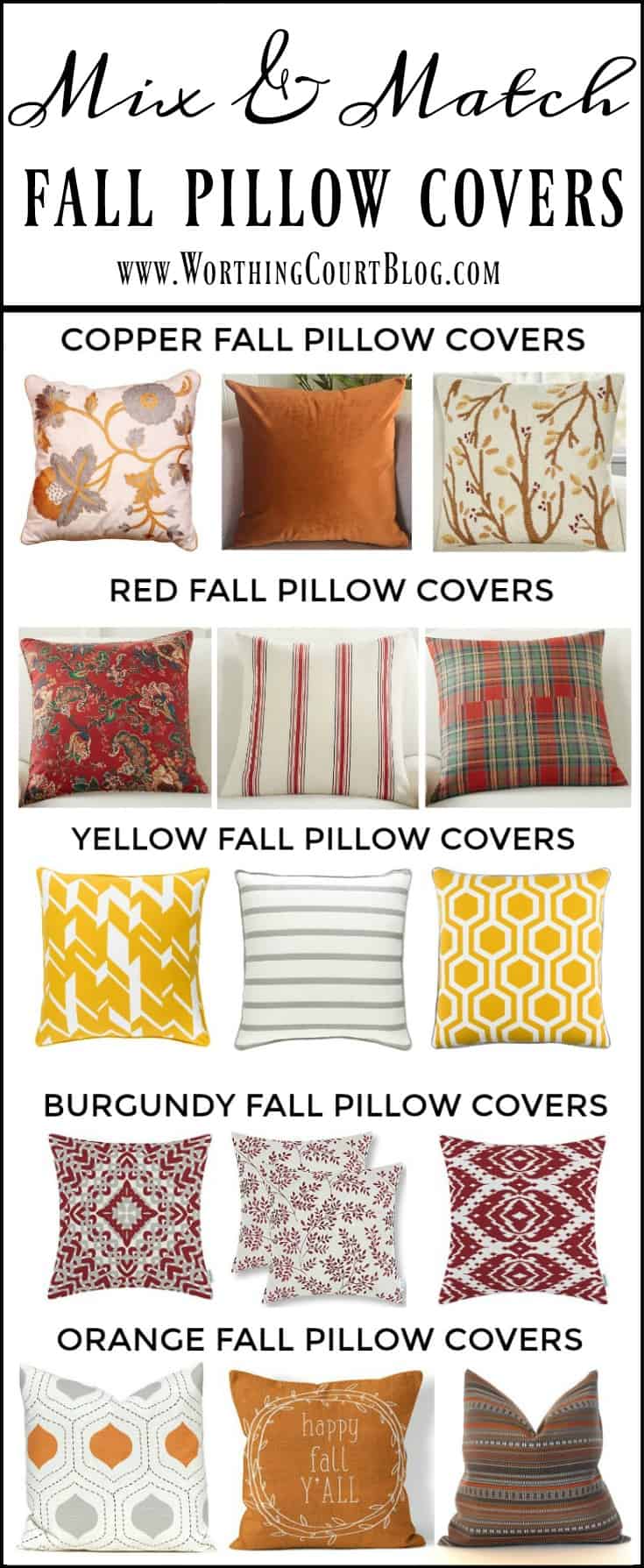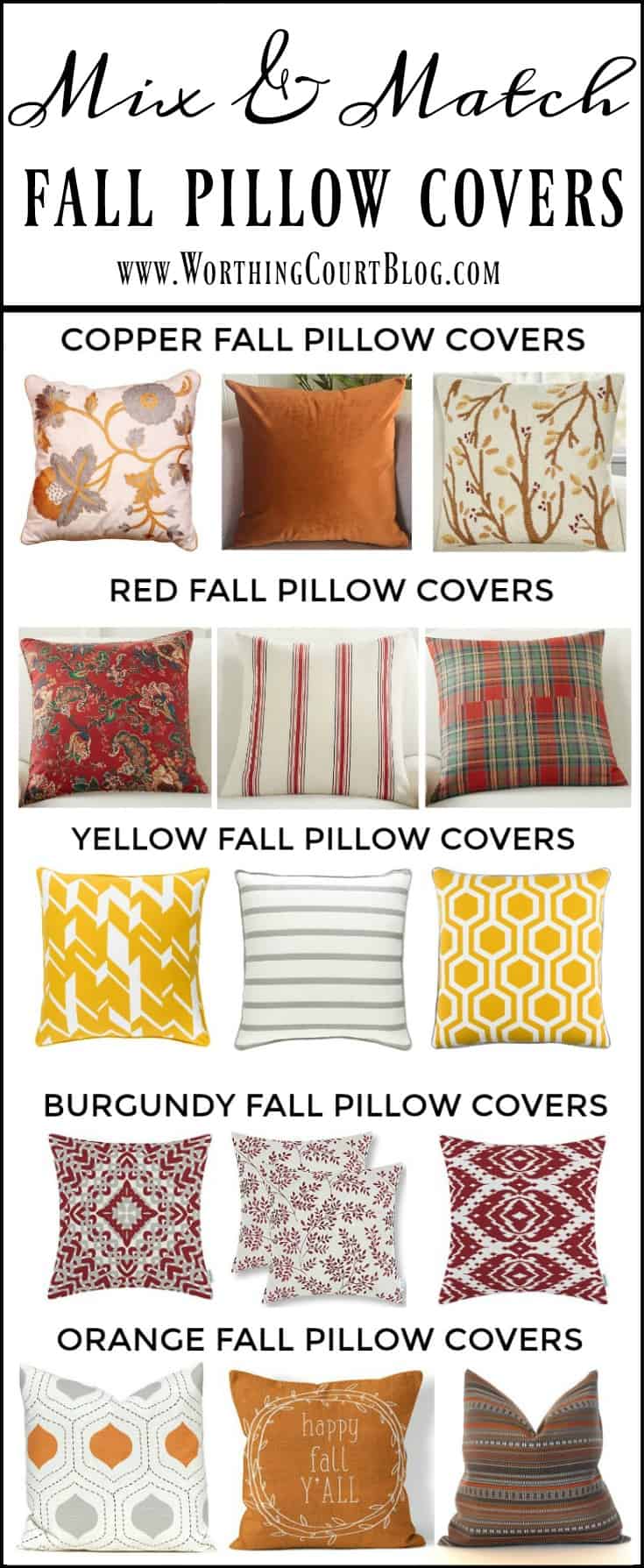 HOW TO CREATE A BEAUTIFUL FALL PLANTER THE FAST AND EASY WAY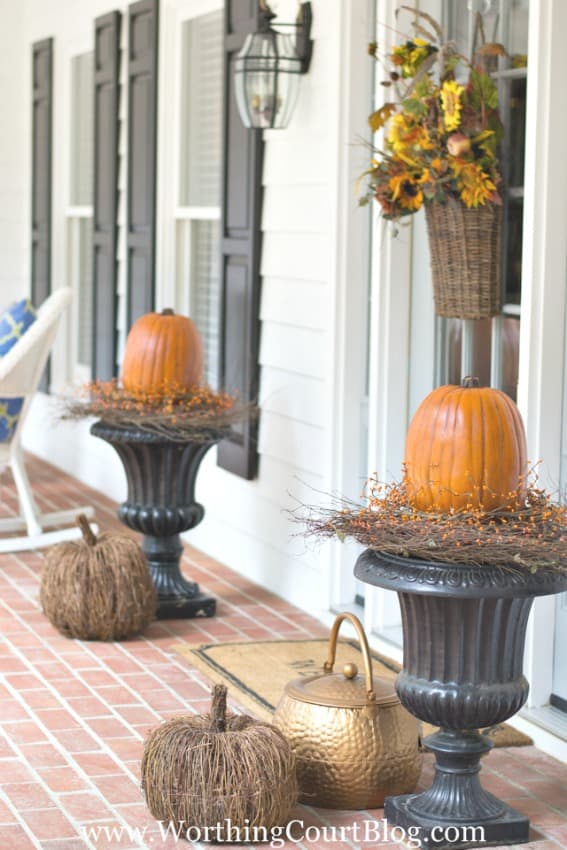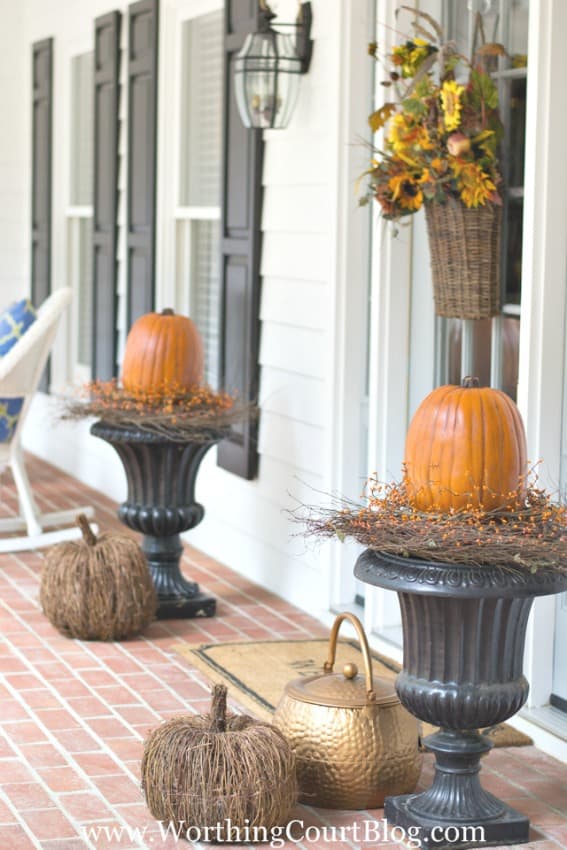 THERE'S MORE!
11 QUICK AND EASY FALL DECORATIONS FOR YOUR HOME
WHAT TO DO WHEN YOU HAVE A BORING FAMILY ROOM
LATE SUMMER FARMHOUSE OPEN KITCHEN SHELVES
MAKE SURE YOU READ THESE RULES FOR THE READER APPRECIATION GIVEAWAY.
NO PURCHASE IS NECESSARY.
REMEMBER – MORE COMMENTS = MORE CHANCES TO WIN!