Hi everyone! How's your summer going so far? Can you believe that we're already approaching the end of June?!?
In spite of the heat, I've managed to work in the yard just a little, but it's usually early in the morning or in the evening. Still trying to spruce things up a bit. Did you ever see my photos of what an overgrown mess our yard was when we first purchased the house? Oh boy – it was bad. We didn't waste any time getting all of the overgrown shrubs ripped out and beginning the process of replacing them. The first phase of shrub replacement was last fall. We came in with the second phase of new shrubs this spring, which included some gardenias. I've never had them before and don't know much about them, but oh, I adore their sweet fragrance! I despaired of ours ever blooming, but the blooms started popping out a couple of weeks ago and are going strong! Now I'm anxious for the shrubs to fill in a bit.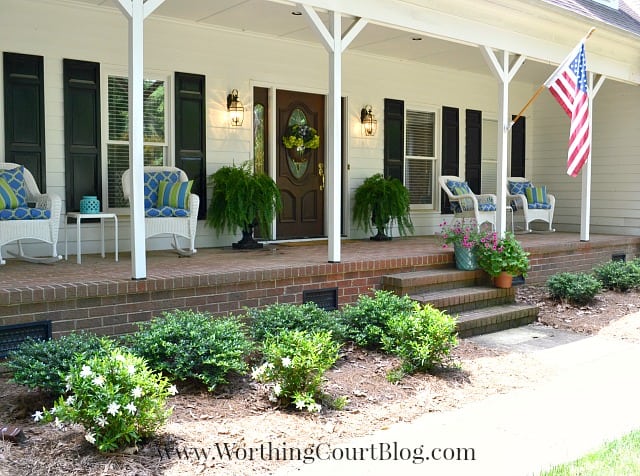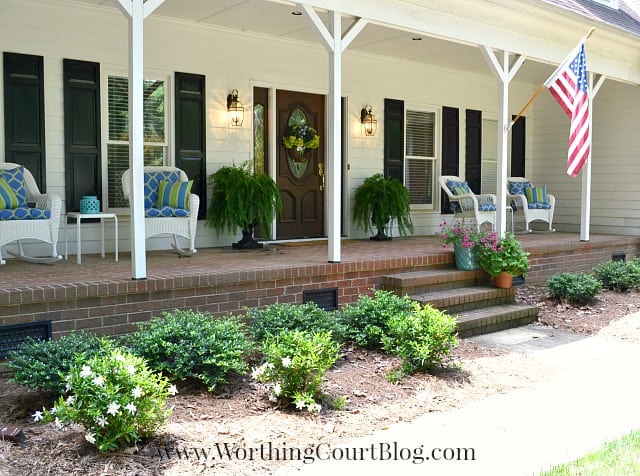 There are some big changes coming to our front porch in the next couple of weeks in the form of larger columns and a new door. Happy birthday to me! I can't wait to have it completed because I think it will be such a transformation. And yes, we really do sit out here in the wicker rockers.
Another formerly overgrown area that we've been sprucing up is the space on the end of our house that's right outside of the screen porch and the entrance to our garage. I'm still trying to figure out exactly what I want to do here, but this little bench, cushions and bunny planter, all of which I already had, are good enough for now. I've added a birdbath to the area, but I probably won't do much more to this spot til next year.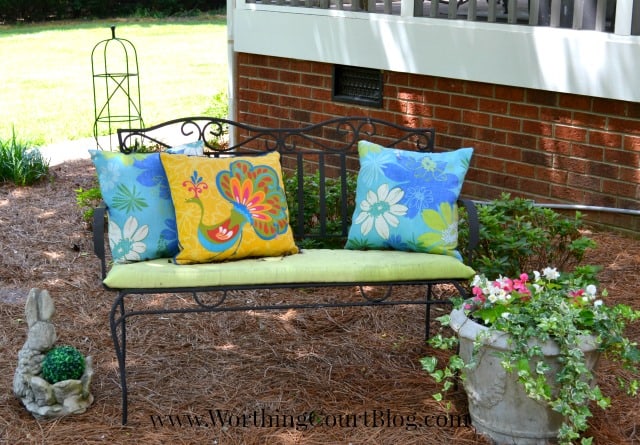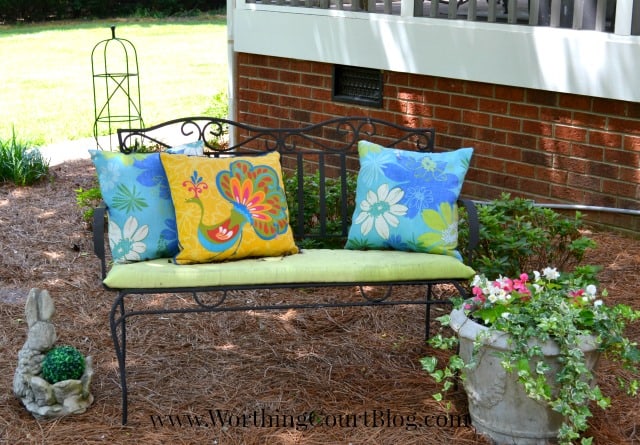 Do you remember the farmhouse vignette and wall grouping in my breakfast area? Well…I already changed the clock out that was there.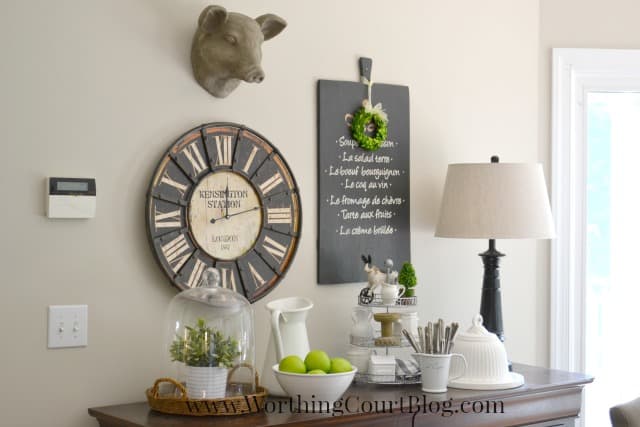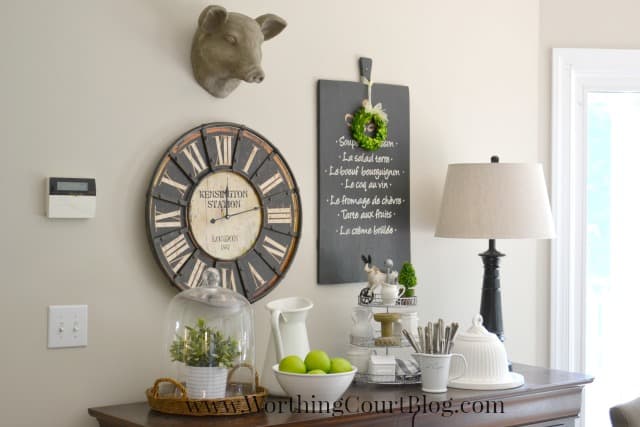 This clock is a little larger that the one that was originally here and I think the style of it works better with this whole grouping. Where did the other clock go? It moved to my laundry room, which I plan to share with you next week. Only one more little project to go and it will be ready!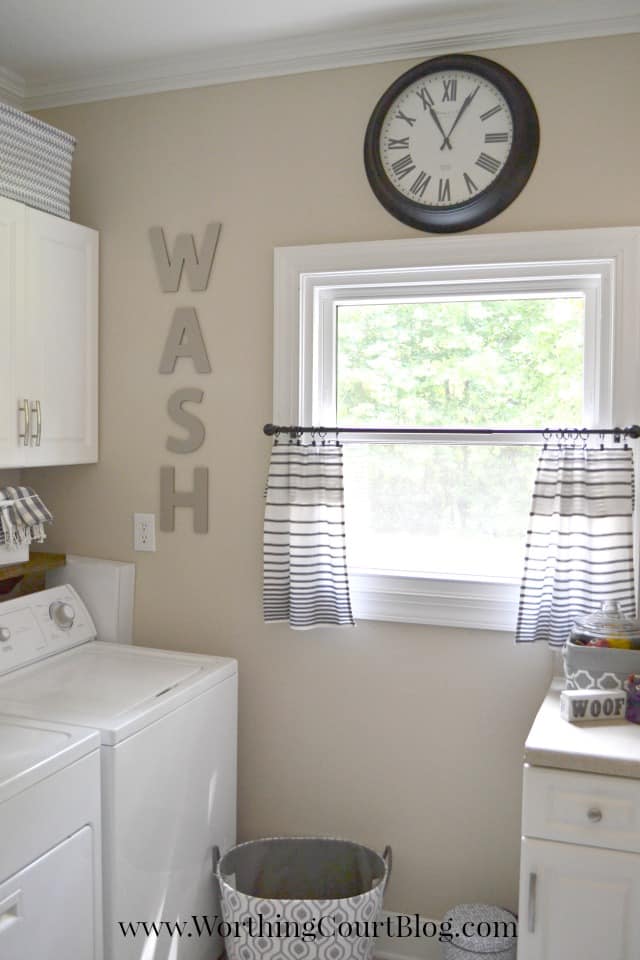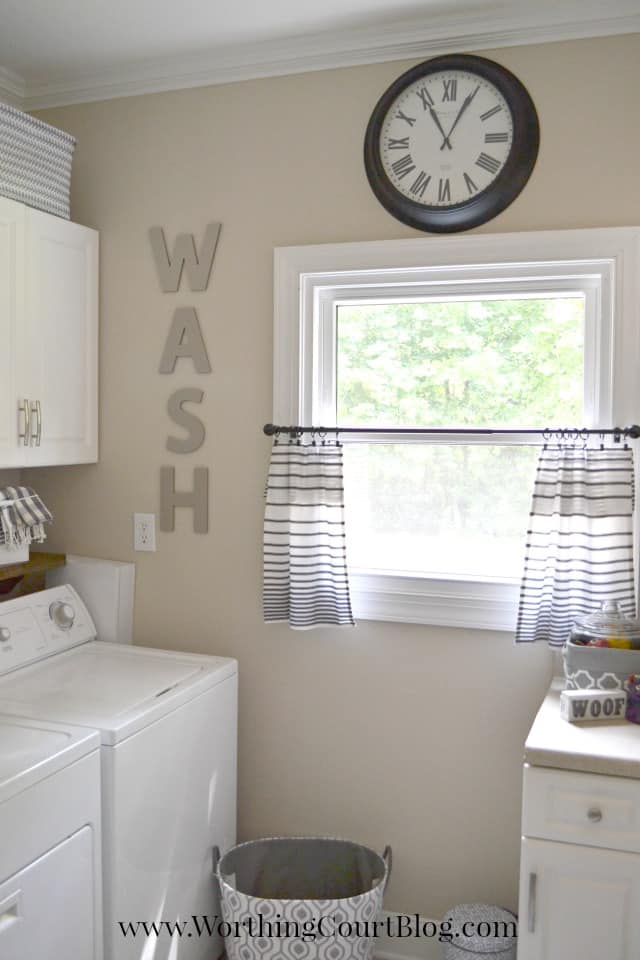 Lastly, I'll leave you with this photo that I took from the deck of our beach condo last weekend. I texted this to tease our contractor who was sweating it out doing some work underneath our house. I'm nice like that. Ha!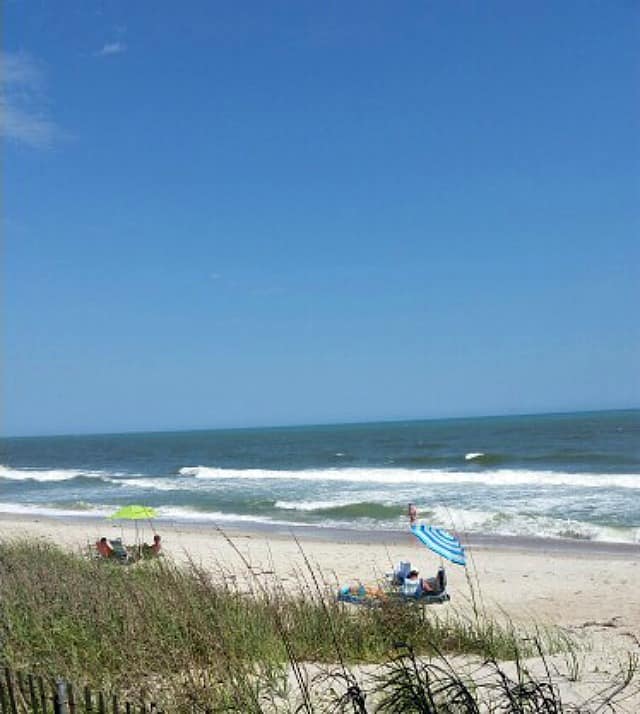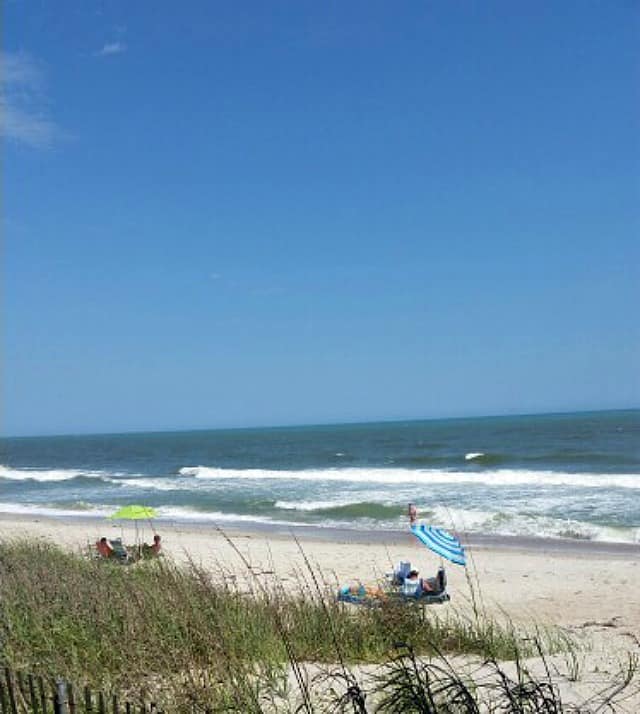 Hope you all have a wonderful, wonderful weekend! Until next time…