This is it, y'all – the last Scoop party before Christmas – can you believe it?!?  We've been seeing some fabulous projects from all of you.  I'm looking forward to seeing what you have to share this week!
I feel like I've been running about three weeks farther behind than I should be, but I finally shared my Christmas tree and mantel a few days ago.  Pop over if you'd like to take a closer look and see the whole area.
Rustic & Luxe Christmas Tree And Mantel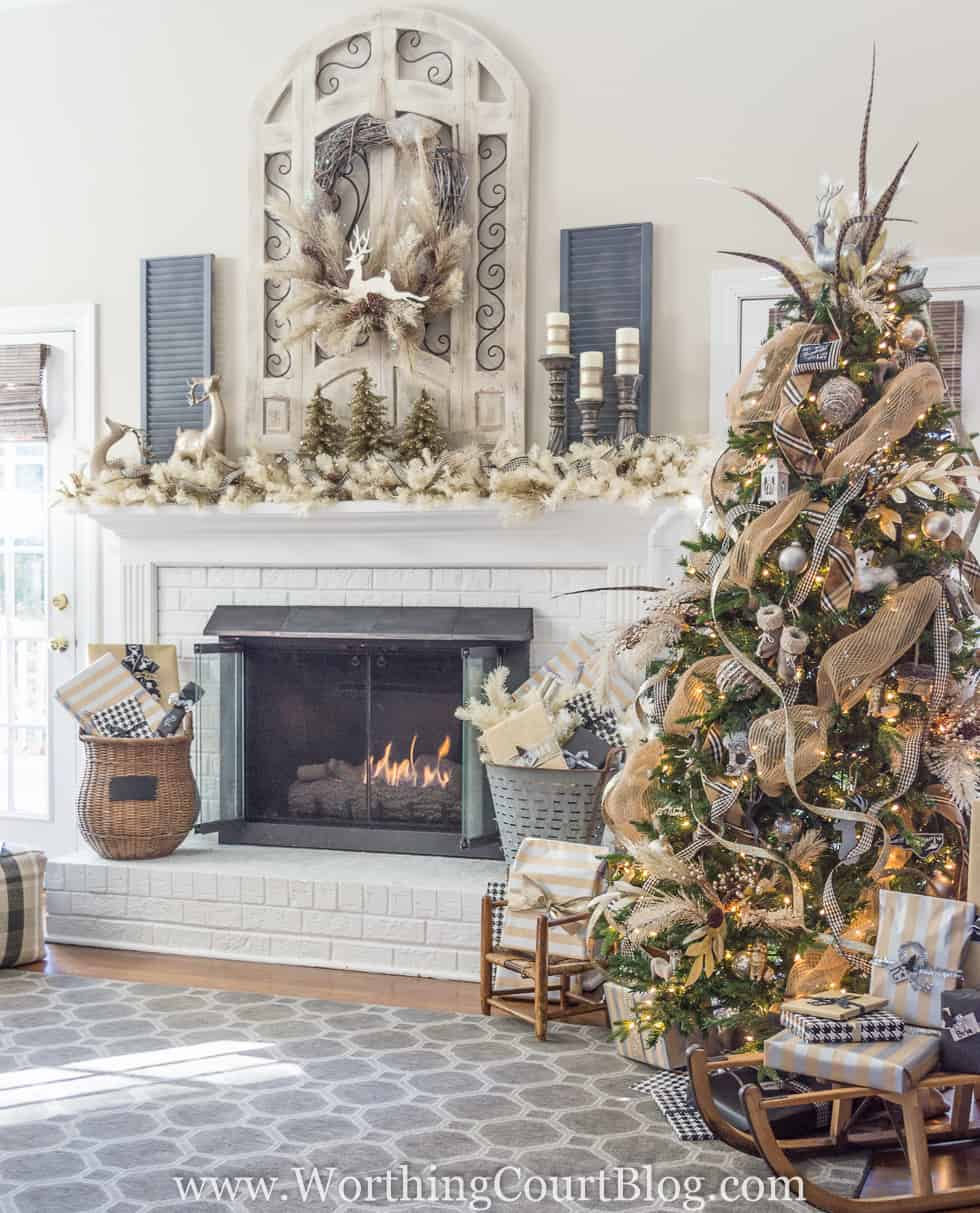 I'm anxious to see what you have for us this week, so let's go!
The weekly party featuring the scoop on the best from around the web!
Is Christmas REALLY this week? Where did the time go?
What am I excited about? Glad you asked or well maybe you didn't but I know you wanted to. Whatever…
Maybe 'excited' isn't the right word for this next post, but I had a lot of fun writing it.
my 10 BIGGEST decorating fails.
And now for the features from last week's party.