Hi Scoopers! Are you ready to share your amazing talents with us this week? Or how about just scoping out everyone's projects for some inspiration?
Before we get on with the party, did you happen to catch my completed breakfast area reveal the other day? I'm delighted with how it all came together!
Rustic Farmhouse Breakfast Area – Before & After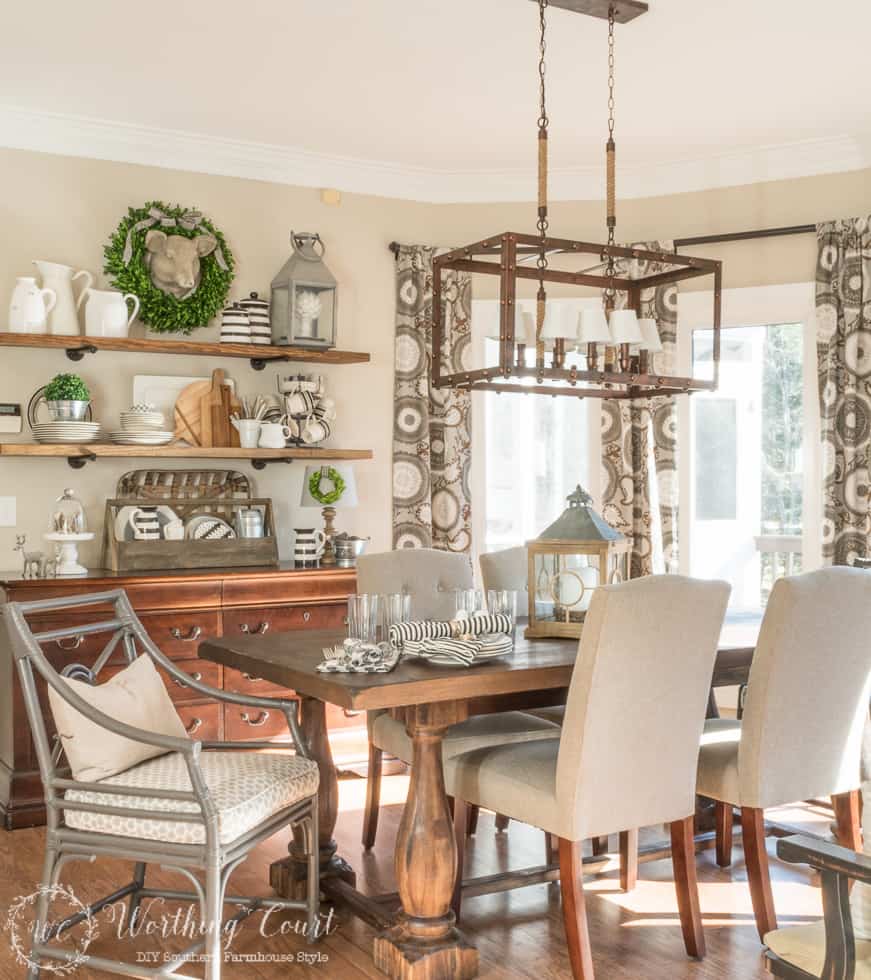 And then I followed the reveal up with a post that included tutorials for three simple diy projects that I did for this room – DIY chair makeover, DIY rustic open shelves and DIY cheater drapery hardware.
Simple DIY Projects From My Breakfast Area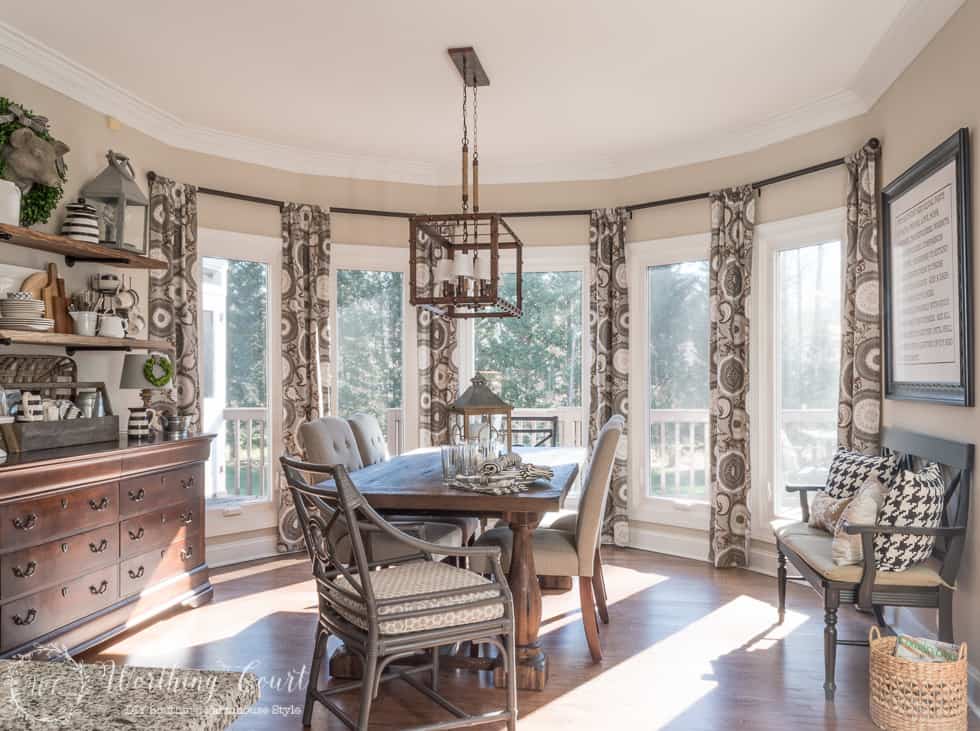 This week, I'm back to tweaking my family room some more. I'm not sure how I'm feeling about what I'm attempting. We'll see…
Now, let's get on with the party!
Welcome to The Scoop!
The weekly party featuring the scoop on the best from around the web!
We are
Hi Friends! So glad you stopped by THE SCOOP! Whether you are contributing a post or coming to be inspired… we are so so happy you dropped by!
I feel that THE SCOOP is a fabulous and friendly community of "nice girls" that share their best and tell all of us who visit that "we can do it too"! Talk about a supportive place to be! If you love all things home and garden and family, then this IS the right place for you! And I'm pretty sure that there is something shared here that is just what you are looking for! Before we begin I want to share a couple of things too…
I have an easy organizing post, HOW TO ORGANIZE YOUR KITCHEN IN 10 MINUTES A DAY! This 10 minute system will also work for the rest of your home too! Who doesn't have 10 minutes a day to spare?
And I hope you will also read 10 TIMELESS HOME DECOR TIPS! When it comes to style you can't beat Timeless furnishings! Here's some easy to do tips to achieve that most favorite look!
If you are interested you can take the 2nd Annual StoneGable Reader Survey HERE. It's your chance to tell me how I'm doing and have an input in the future of StoneGable!
Here's a few posts from last week that make me swoon!
Just in time for the New Year, here is a gorgeous, sassy PRINTABLE 2016 CALENDAR from A Mom's Take.
Can I just say, "YOU GIRLS ARE KILLING ME"! I'm so hungry and it's even harder to stay away from all the leftover New Year's goodies with all these scrumptious recipes like EASY SKILLET LASAGNA from Adventures Of A Nurse!
We all love makeovers and this FARMHOUSE GUEST BATHROOM from From My Front Porch To Yours is just so pretty! You will be inspired!
LOOKING BACK AND LOOKING FORWARD is a great post full of Old Things New blog's very best! LOVE it!
What a creative idea for DIY LIGHTING FIXTURE (ON THE CHEAP) from the Logbook. I'd love to put these in a guest room on either side of the bed!