Welcome to another fun edition of the The Scoop, my friends!  I hope your Valentine's Day was a sweet one.  We celebrated by getting a couple of inches of snow – pretty, but I'm sooo ready for spring.  How about you?
Speaking of spring – have you realized that Easter is just around the corner?  I'm ready to get my Easter jam on (cause I adore bunnies!), so I put together a fun, inexpensive and simple Easter craft for you.  Oh, these are too cute and were a snap to make!
Stamped Dropcloth Easter Ornaments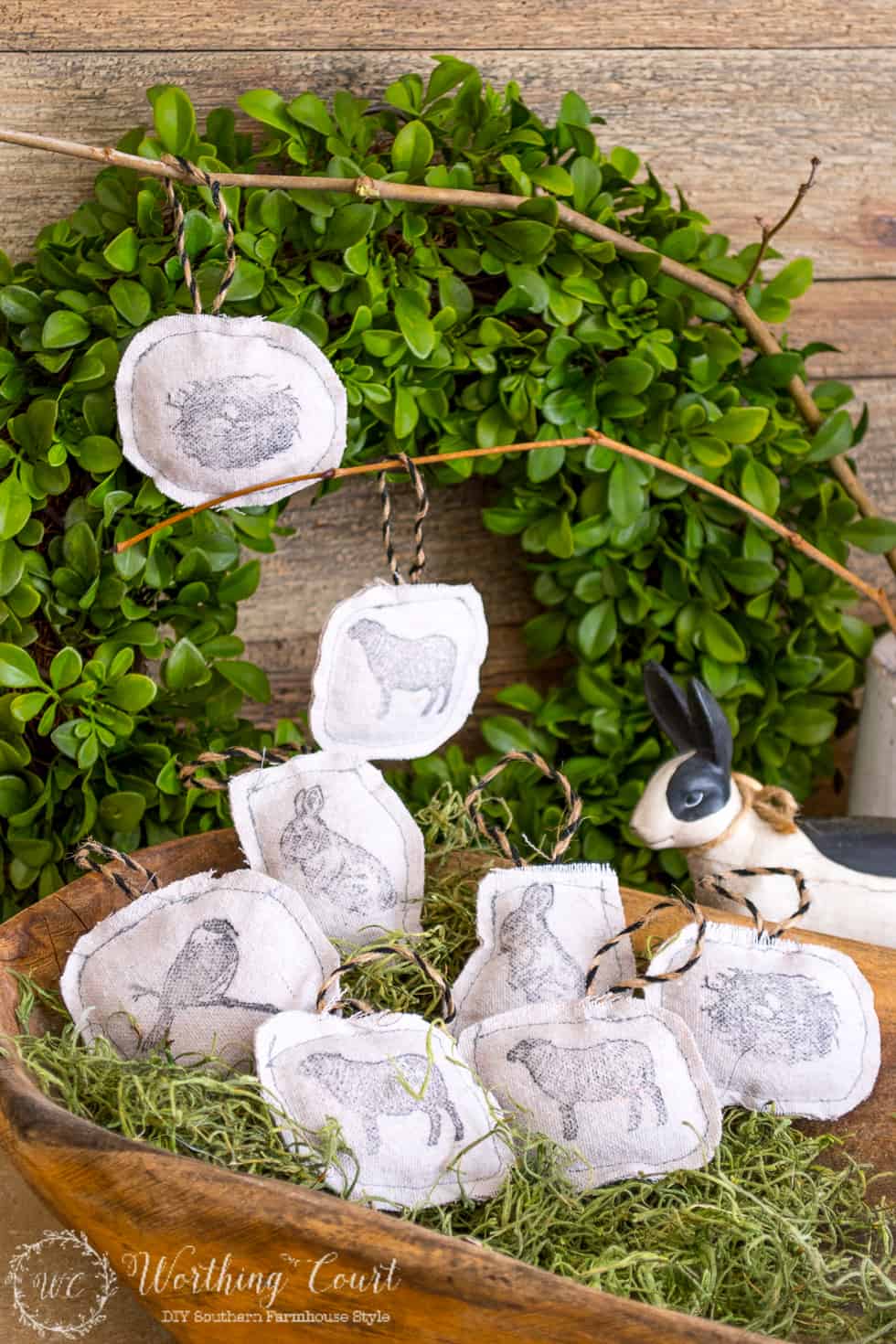 And as I promised when I shared my updated gallery wall, I came back with a step-by-step tutorial for how to build a rustic sofa table.  Don't be intimidated – this is an easy project too!  I pinky promise.
How To Build A Rustic Sofa Table
That was pretty much my week last week.  Now I'm ready to see what you've been up to!
————————————-
Welcome back to The Scoop!
The weekly party featuring the scoop on the best from around the web!
We are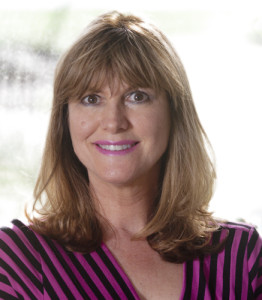 Hello and welcome to this week's scoop.
I'm in the middle of trying to figure out which end is up. I have funiture and boxes stacked everywhere. Did you hear that we bought a house in the mountains? Does it make sense, well not really, but I'm revealing what it looks like, my plans, and the big WHY. Did I mention the view?
WE BOUGHT A HOUSE, WHAT WAS I THINKING?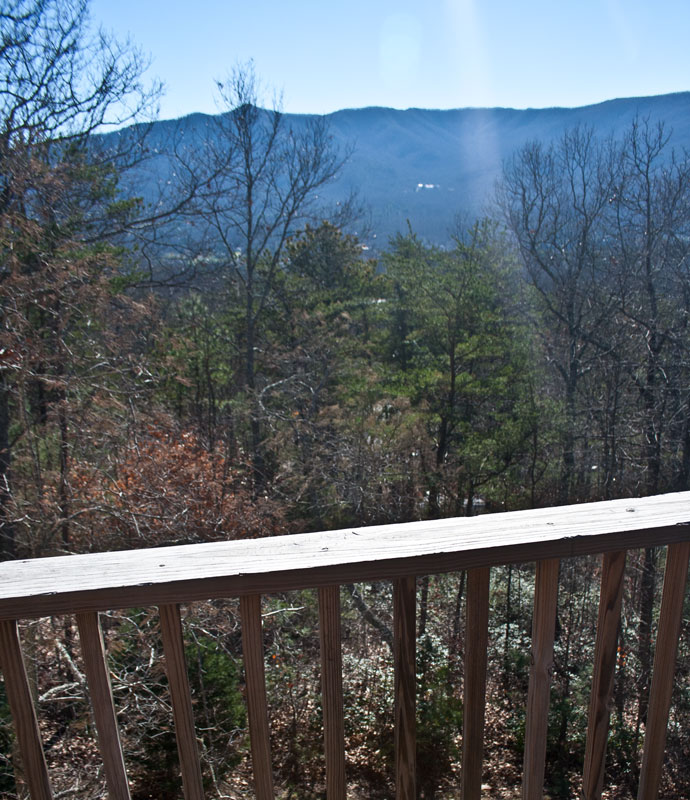 Are you in Houston? I'd love to see you at a painting class!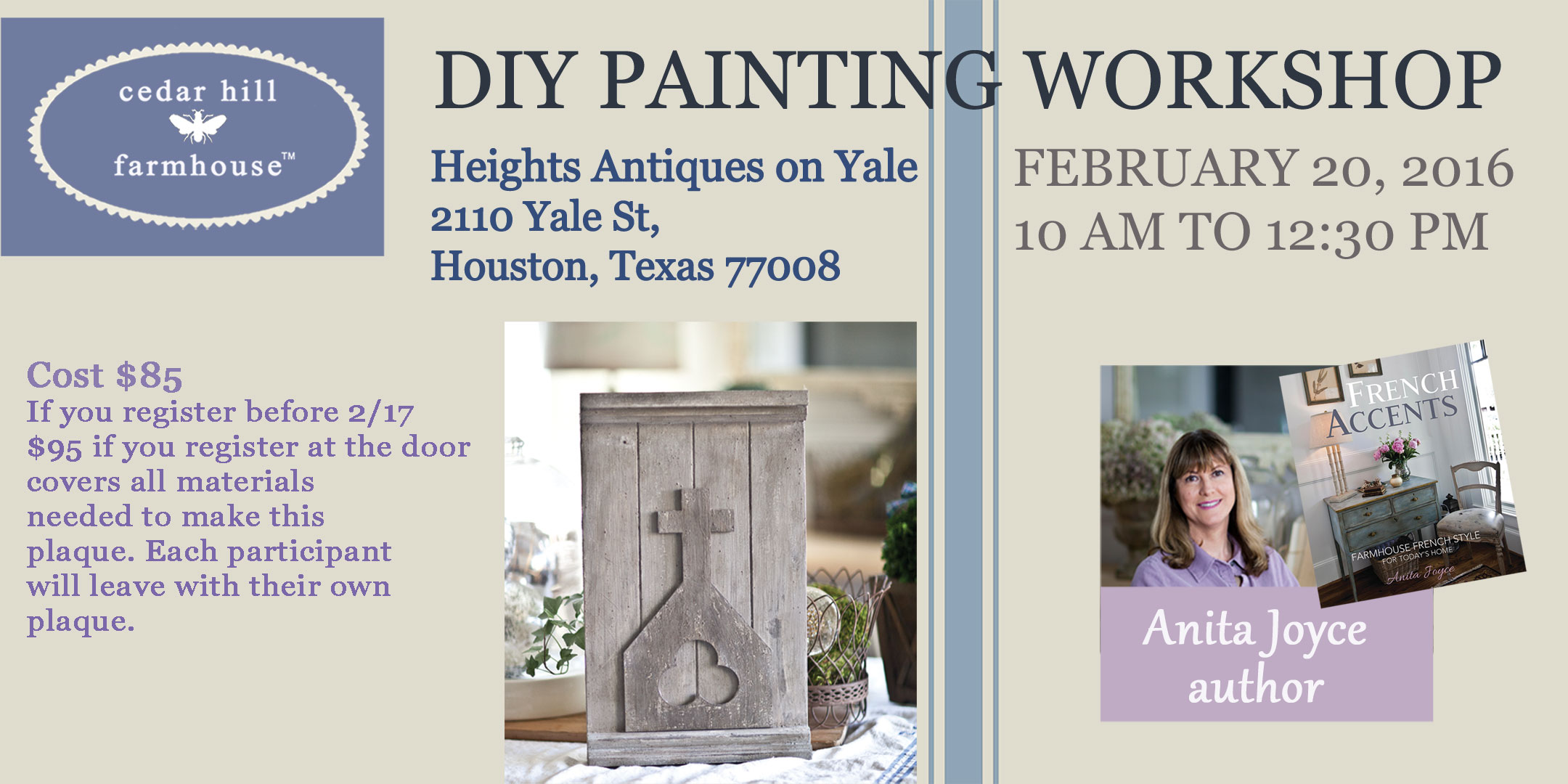 And now for the features from last week's party.
Easy Dark Chocolate Pots de Creme – Cook at Paleo