I wish you could be here with me out on the screen porch this evening. The weather is fabulous and I'm itching to gather my family and friends together for a cookout!
We've been spending a ton of time the past few weeks putting the finishing touches on the living room makeover at our beach condo. It's finally finished and is ready for it's big reveal! I hope you'll come back by on Wednesday to check it out! In the meantime, here's a little sneak peek for you.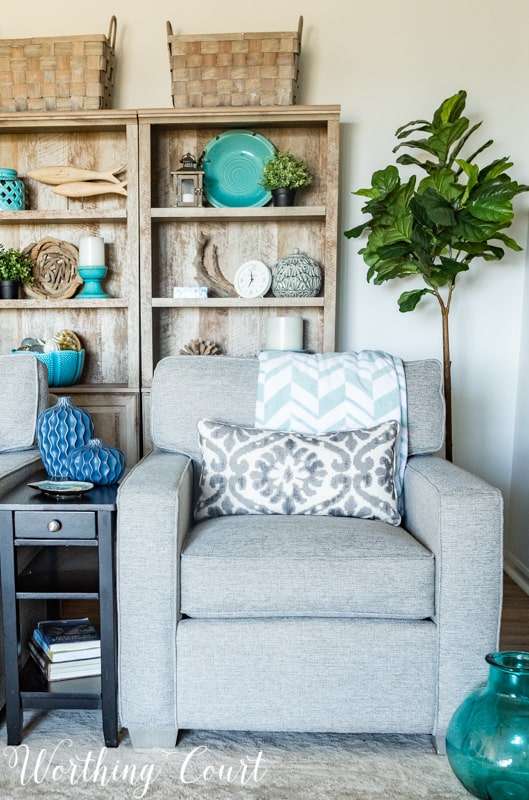 Welcome to The Scoop!
The weekly party featuring the scoop on the best from around the web!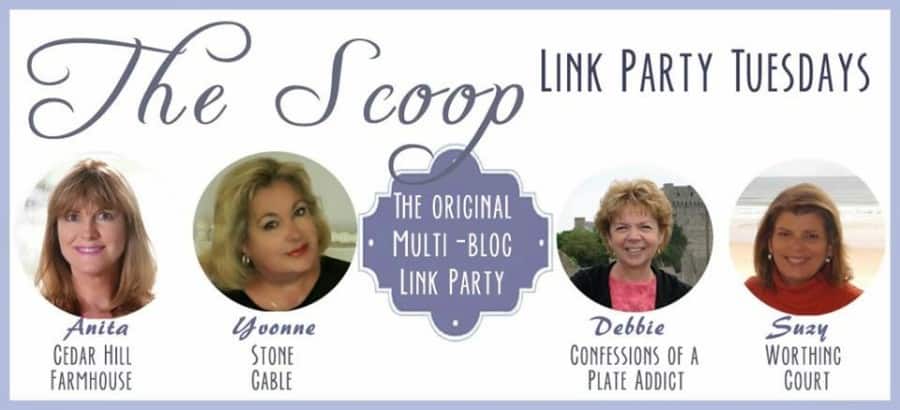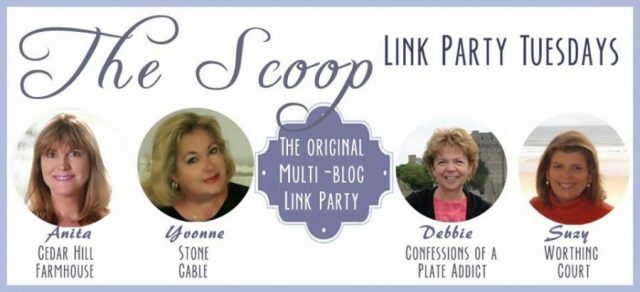 We are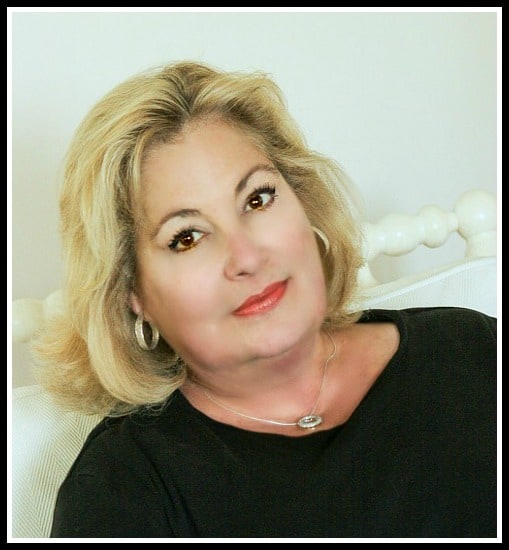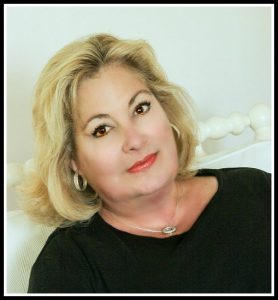 It's warmed up here at StoneGable, finally, and now you will find me outside digging in my veggie and flower garden and doing a lot of spring cleaning on my porch and patio. And that's got me thinking about how we live outdoors in the warm weather months. Our front porch is perfect for sitting and whiling away a summer evening. You can see it
HERE
. We have great rockers and I added indoor decor outside! I love to bring the outdoors in and the indoors out! You should try it!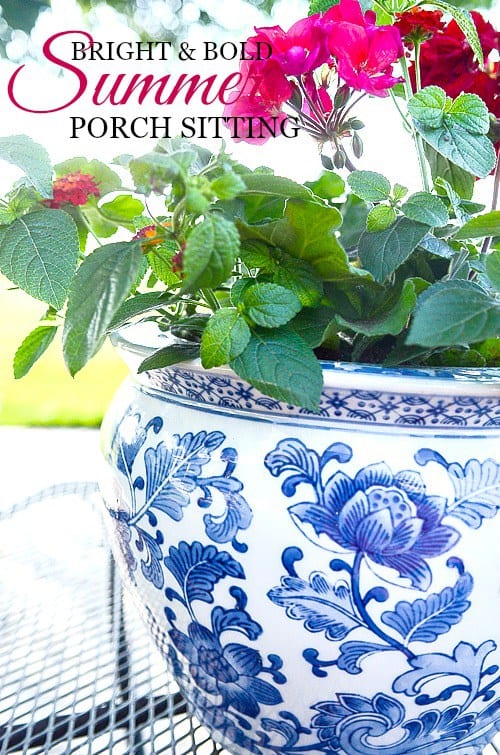 And don't forget to put in your earbuds and listen to our podcast Decorating Tips And Tricks while you are working! As a matter of fact, you can listen to our latest episode about summer outdoor trends…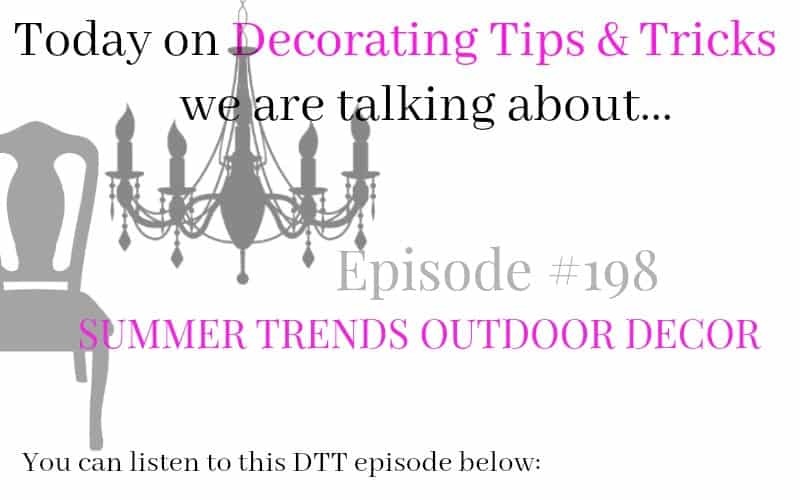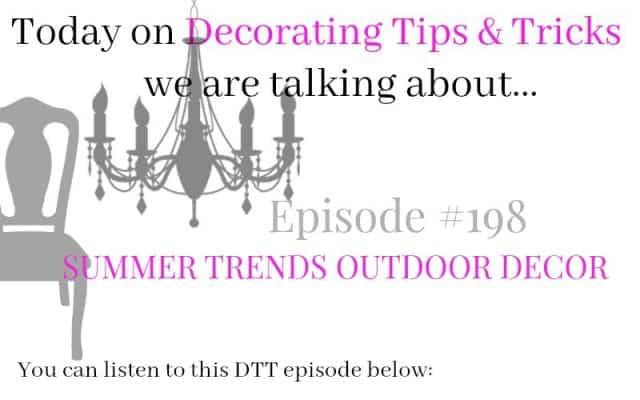 Now, let's see what our hosts are sharing this week…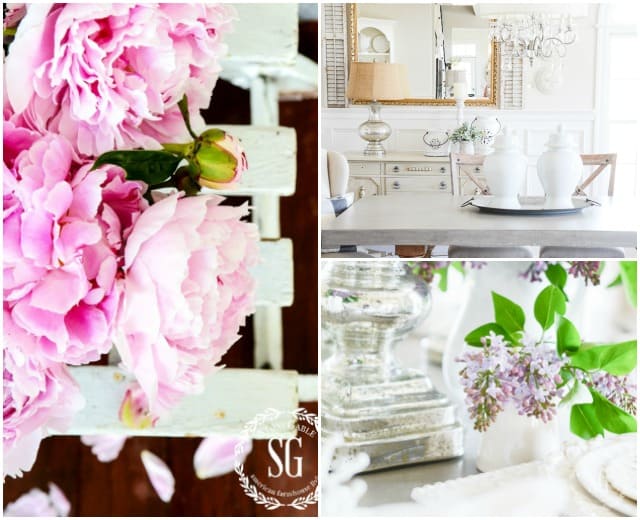 LAST MINUTE MOTHER'S DAY GIFT GUIDE || MIX AND MATCH DINING ROOM || LILACS IN BLOOM TABLESCAPE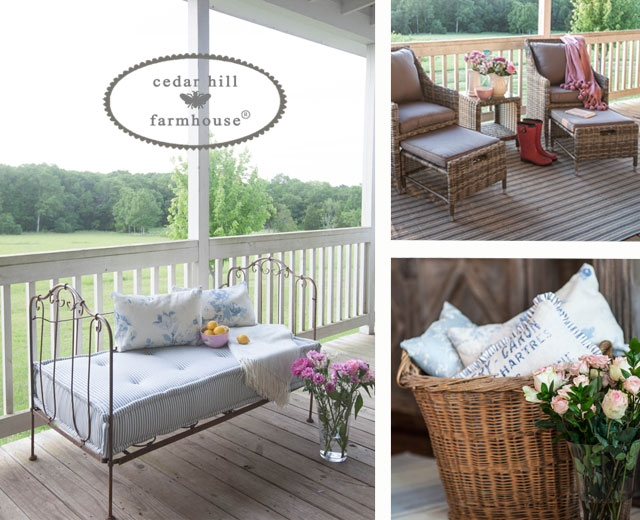 SUMMER PORCH REFRESH || SUMMER PORCH REFRESH
MY FAVORITE WAYS TO USE BASKETS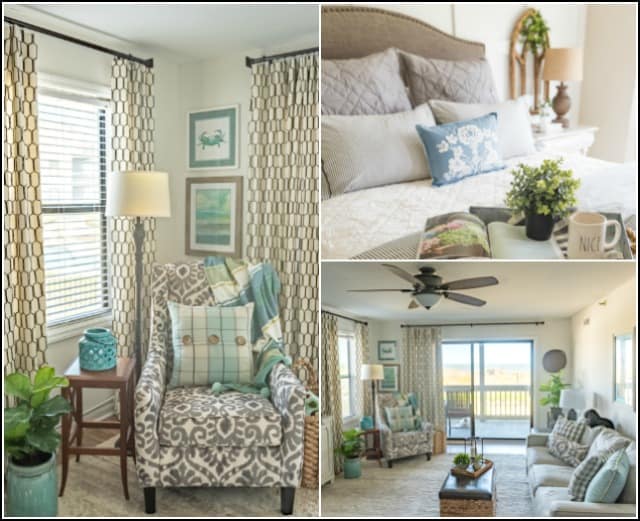 NEW DRAPERIES & WHAT A DIFFERENCE! || HOW TO MAKE ONE CHANGE FOR A FRESH LOOK || AN AWESOME & AFFORDABLE RESOURCE FOR UPHOLSTERED HEADBOARDS!
CONFESSIONS OF A PLATE ADDICT
And here are just a few fabulous posts from last week…