Hi everyone and welcome to The Scoop!
It's official – fall has arrived and we're getting some cooler weather to go along with it here in North Carolina!  It blows my mind to know that some of you who are located much, much farther north than me have already had snow.  What?!?!
Tomorrow morning, I'll be sharing my breakfast room decked out for fall, so be sure to come by for a visit.  If you love copper and wood and all things fall, this one's for you!  Here's a little sneak peek.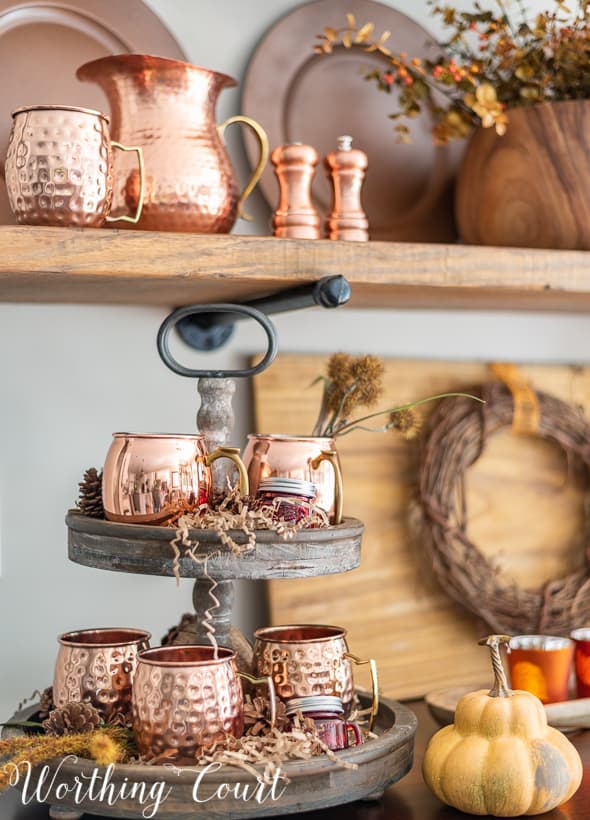 Let's get on with the party!
We are
Hi Scoop Friends! I'm excited to share a really beautiful GIVEAWAY going on at StoneGable right now!
 $200.00 GIFT CERTIFICATE  from LoveFeast Shop
They are the nice folks that have these gorgeous Hot Sqwash velvet pumpkins and so much more! Go HERE to enter and see our beautiful VELVET PUMPKIN CENTERPIECE AND VIGNETTE FALL TOUR!
And pick up your 15% off discount code too!
Here's another great fall bargain!
A Maker's Studio beautiful MESH STENCILS are now 50% off! And more great products like gilding papers, sizing for gilding, and Italian decorative surfaces are all on sale! You can also sign up for our Subscription Club and get beautiful transformative products for $24.99 a month!
Look around there's a lot of wonderful products on sale now!
Go HERE to see great fall deals! Lots of ideas and inspiration too! Or go HERE and enter id #813524
Now let's see what our hosts are sharing this week…
STONEGABLE
OUTDOOR DECORATING IN SMALL SPACES  || HOW TO DRY HYDRANGEAS  ||  PUMPKINS IN VELVET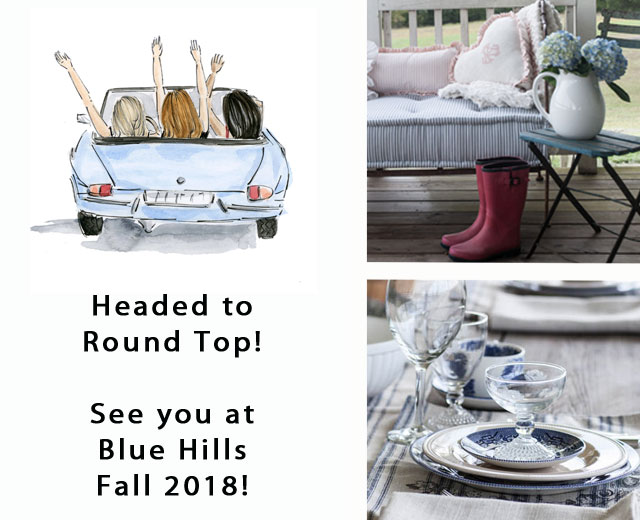 ROUND TOP UPDATES AND A FRENCH BOOK | FALL DECOR FROM THE GROCERY STORE
USING GRAIN SACKS IN YOUR HOME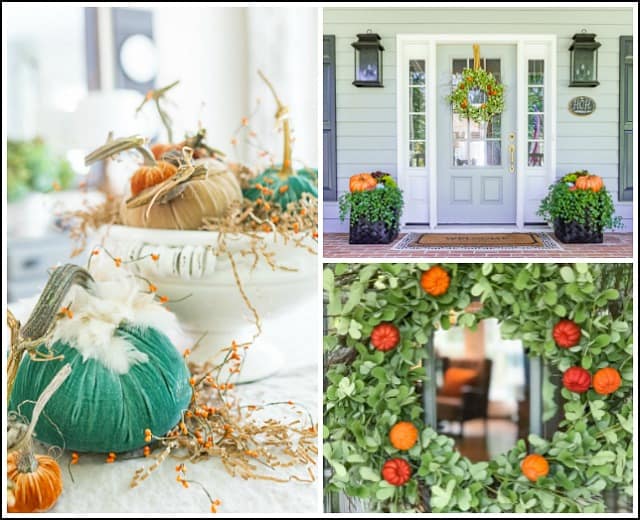 FALL FRONT PORCH || HOW TO MAKE A VELVET PUMPKIN CENTERPIECE ||
HOW TO MAKE THE EASIEST FALL WREATH IN THE HISTORY OF EVER
Here are a few features from last week!
We all love reveals so here is an
OFFICE REVEAL
from Storyhardt Farm. LOVE the backstory!